On March 25, 2022, the terrible news went out across the wires, the cables and the routers that Taylor Hawkins had died in his room in the Four Seasons Hotel Casa Medina Bogota, in the capital city of Columbia, Bogotá where his band Foo Fighters were on tour.
I have to admit that the news of Taylor Hawkins passing away in his Bogotá hotel room in such tragic circumstances hit me like a freight train.
From Chad Smith, Johnny Marr and Billie Eilish to Brian May, Alanis Morissette and Miley Cyrus, the tributes that have poured in have been as voluminous as they clearly are heartfelt.
As well as being one of the most talented drummers of his generation, Taylor appears to have been universally loved and respected by those who came into his orbit.
We'd met and talked on several occasions, the last one being in January 2021 when we spent two hours first over Zoom and then on the phone as he drove to a nearby studio chatting about everything from Trump (he wasn't a fan) and Duff McKagan (one of his best friends) to gym workouts (he was doing them regularly, I wasn't) and the Foo Fighters' then brand new and extremely funky Medicine At Midnight album ("I'm not sure whether it's Queen's The Game or Hot Space: possibly the former," Taylor joked).
The Foos' drummer really couldn't have been any more friendly, animated or upbeat.
Advertisement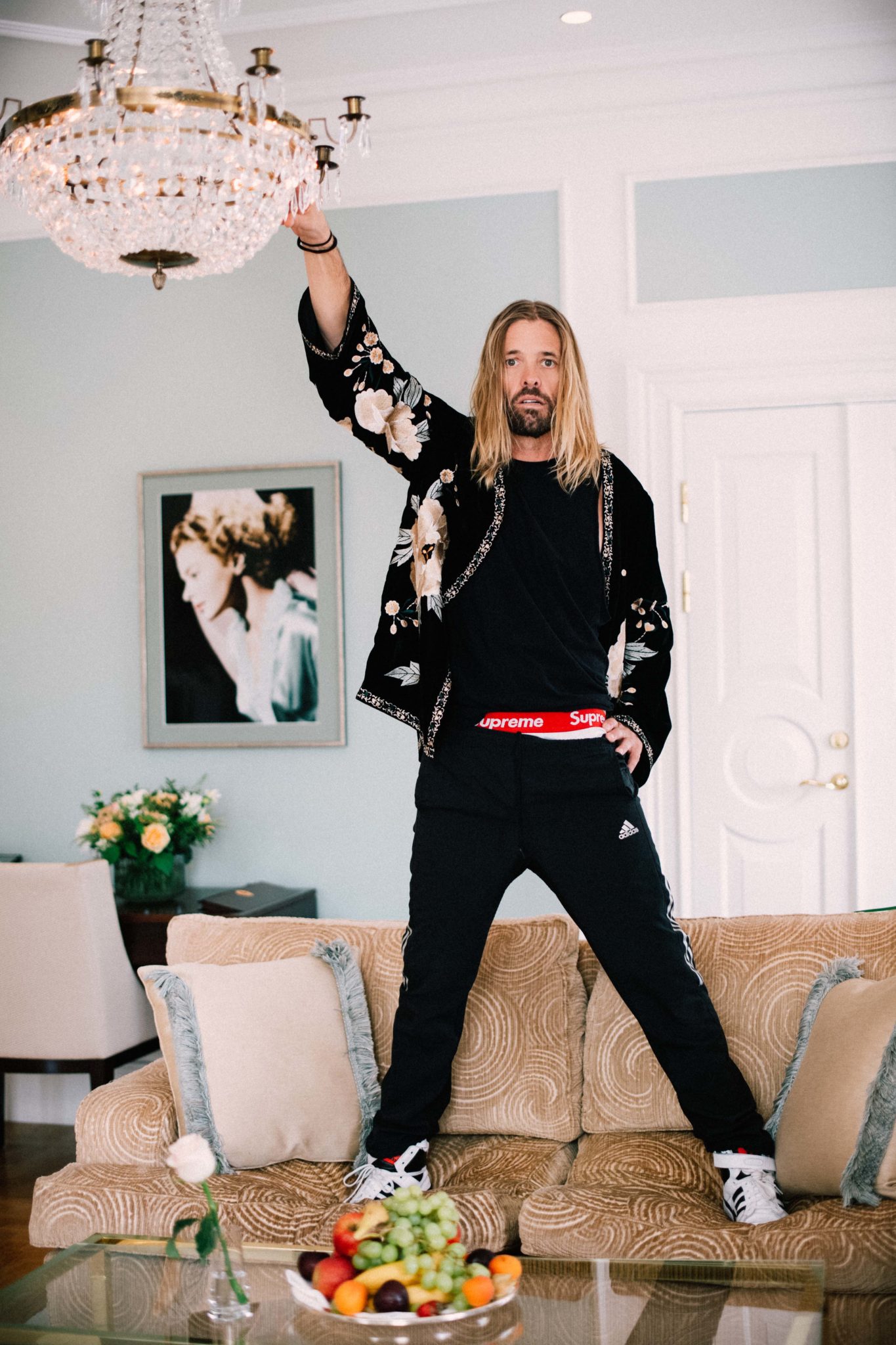 "I've had the gig long enough not to have to be nice anymore, but it really is a privilege to be in a band with Dave fucking Grohl," Taylor smiled, his teeth even brighter than the blonde highlights in his carefully dishevelled hair.
"Considering everything, I'm doing okay," he went on to note. "I hate saying that because a lot of people fucking aren't okay."
He was seriously buzzed about being part of the all-star Ground Control – him, Corey Taylor, Dave Navarro and Chris Chaney – who'd participated in the virtual tribute to David Bowie that had just beamed around the world. Add in other recent collaborations with Ozzy Osbourne, Post Malone, Perry Farrell, Chad Smith, Duff McKagan, Matt Cameron and Nancy Wilson, and there was no reason at that point to suspect that Taylor's drug use was getting the better of him.
"I've recorded drums on four songs that could potentially be on his new record," he enthused of the Ozzy hook-up. "My friend Chad Smith was supposed to play on it, but he's got stuff going on with the Chilli Peppers. Chad had explored the more Black Sabbath side of Ozzy with Andrew Watt, his producer, who's another pal of mine, so I was like, 'Let's do 'Shot In The Dark' and all that other '80s stuff, which reflects that Ozzy's a Beatles freak'."
As a journalist you're only getting snapshots of the people you meet in an interview situation, but the vibe I always got from Taylor was of somebody who couldn't believe how lucky he was to be in a kickass band – who just happened to be huge – with his best friends.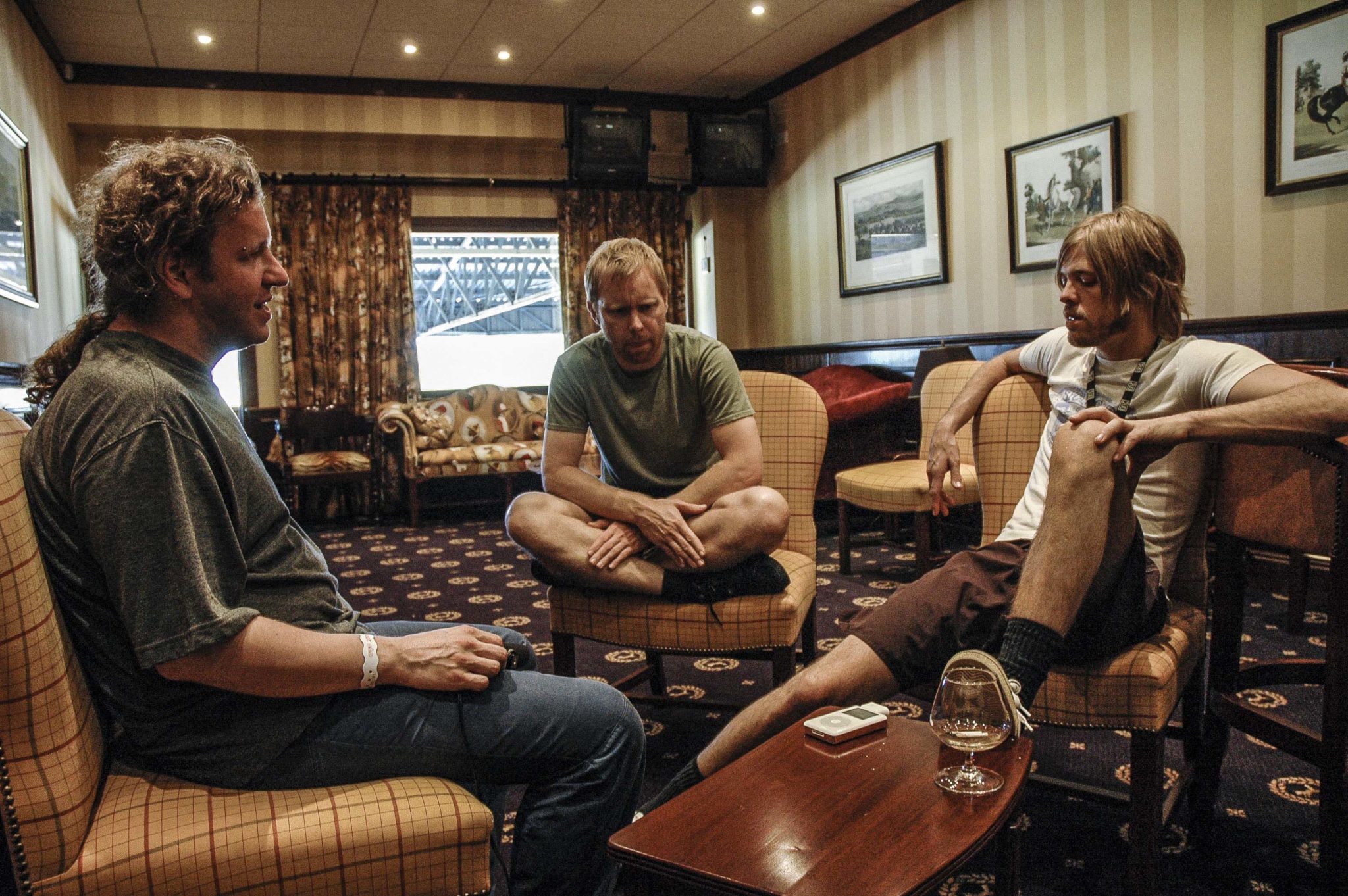 Advertisement
Our first time shooting the breeze was in 2005 at the Oxegen weekender out at Punchestown. The Foos headlining there alongside Green Day was a massive deal but, unashamed Queen fan-boy that he was, all Taylor could talk about was meeting his hero of heroes, Roger Taylor. I kept trying to steer the conversation back to the Foos who he'd officially joined eight years earlier but he was having none of it!
That rampant fandom was evident again in 2019 when he talked about his covers band, Chevy Metal, being asked to dep for the Stones when Mick Jagger guest-hosted Saturday Night Live.
"Yeah, we were his backing band," Taylor told our man Paul Nolan. "There's always an after-party for SNL, and that time they asked Chevy Metal – the cover band we occasionally perform as – to play it. And of course, Mick Jagger was there and he got up and did a couple of Stones songs with us. It was pretty amazing. Mick Jagger played with quite possibly the most decorated wedding band of all time!"
Asked by Paul whether he'd hit the jackpot joining the Foos, he shot back: "Oh my god, absolutely," he acknowledges. "There's no question that. I hit the fucking lottery. I'm well of aware of that. I have a lot of freedom because of the money I make playing in the Foo Fighters. I'm still blown away by it to be honest."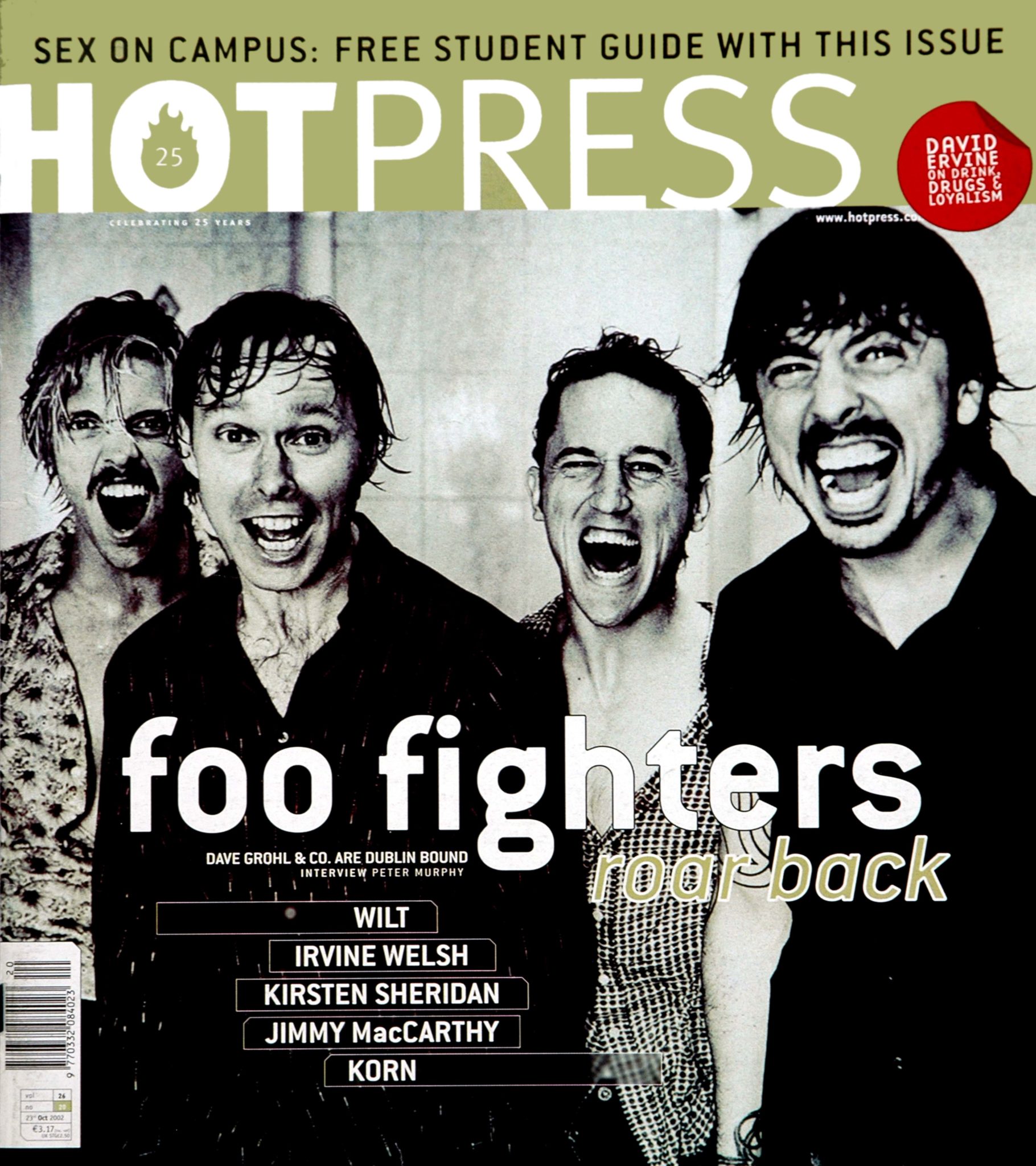 Having recorded and extensively toured seven albums with the Foos since 1997, time off was at a premium – but whenever he had some Taylor would spend it working on a side-project like the aforementioned Chevy Metal, The Birds Of Satan, The Coattail Riders and his latest flight of fancy, NHC, with his mates. Rock 'n' roll wasn't a 9 to 5, it was Taylor Hawkins' life. That came across loud and clear in the very last thing he said to me in January 2021: "I'm so fucking fortunate to have the life I have, I really am."
RIP Taylor, you made the world a whole lot brighter.
Advertisement
Read our full special tribute to Taylor Hawkins in the new issue of Hot Press – featuring contributions from Graham Hopkins, Ash's Rick McMurray, Dave Hingerty, The Scratch's Dan Lang, THUMPER's Benedict Warner Clayton, Hothouse Flowers' Dave Clarke, The Frames' Binzer Brennan, Conor Guilfoyle, Warpaint's Stella Mozgawa and Liam Bradley.