The new issue of Hot Press is out now – featuring James Vincent McMorrow, Mick Flannery, Susan O'Neill, Fontaines D.C.'s Carlos O'Connell, Martina Topley-Bird, Moxie, Fia Moon, Manic Street Preachers, Foy Vance and more...
The wait is finally over – the new flip-cover issue of Hot Press hits shops today! Featuring James Vincent McMorrow, as well as Mick Flannery and Susan O'Neill, both covers highlight the vibrancy of Irish music right now, as the acclaimed acts prepare to unveil their eagerly anticipated new albums...
Back with the magnificent Grapefruit Season, James Vincent McMorrow sits down with Kate Brayden for an al fresco chat – discussing signing to a major label, overcoming self-doubt, unplugging from social media, Louis Walsh, Pitchfork, dealing with criticism, and more.
He also gives a special shout-out to fellow Dublin act Girl Band...
"My favourite Irish artists of all time are Girl Band," he tells us. "I was at the first show they ever played, and I'll be at their last show. There's a world in which they could choose to be the biggest band out there, because they have something so special and singular.
"They decide not to be, because they aim for something deeper," he adds. "It's a choice. We're not all out here desperately trying to be the biggest artist in the world. Fontaines D.C. are creating interesting music and happen to be massive. That's fantastic, because they haven't compromised on the vision, right? If you don't compromise and fame happens, that's great. Chasing it, trying to seek it out, seems like a lonely road to nowhere...."
Advertisement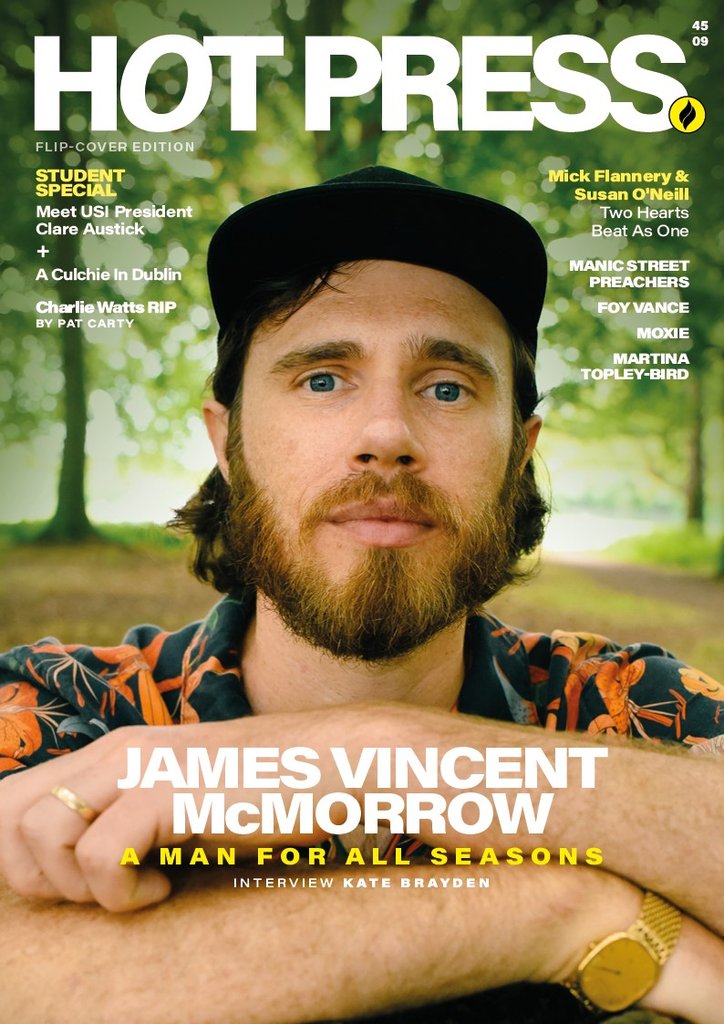 Meanwhile, Mick Flannery and Susan O'Neill have teamed up for In The Game – a concept album exploring the troubled relationship between two fictional musicians. They tell Lucy O'Toole about the genesis of the project, writing together, politics in love songs, recording in lockdown, and mohawks...
Although the album's themes are largely tied up in the central relationship, Mick reveals that he also used the couple's issues as a way of addressing what's been happening in the wider world.
"We tried to tie in small personal disputes, and how they extrapolate outwards, to bigger problems," he explains. "On 'Are We Free?', the characters are at their worst, bickering with each other. But I tried to write that song semi-politically as well. I tried to have one voice be individualism, and one voice be socialism.
"And then the chorus is the question: 'Are we free to understand, or bound to repeat again, all the wars of before?' Are those sides of human philosophy always going to be butting up against each other, and repeatedly at war with each other, about what way the world should be set up? Should it be individualism, almost capitalism, or should it be more of a socialist or communist-type of arrangement?"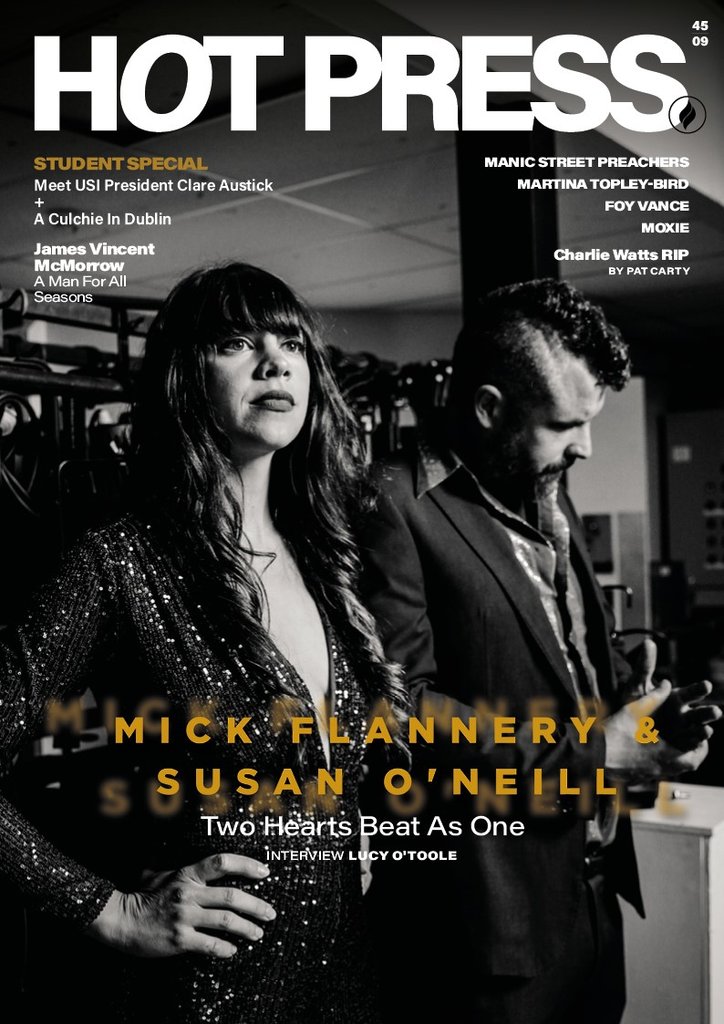 Elsewhere in the issue...
Advertisement
To coincide with Todd Haynes' new documentary on The Velvet Underground, the New York underground heroes are the subject of a star-studded tribute album, I'll Be Your Mirror. Super-fans Carlos O'Connell of Fontaines D.C. and guitarist Matt Sweeney – who plays on the album in collaboration with Iggy Pop – discuss the band's incredible legacy...
She was the voice of trip-hop and yet was often written off as muse to Tricky. Now, with her stunning new album, Martina Topley-Bird has found herself as a solo artist. She talks about her early career, her new life in Spain and what she learned from Massive Attack...
With Moxie's eclecticism showcased on their superb new album, The Dawn Of Motion, the alt-folk crew discuss gigging in Vietnam, partying with Kneecap, and counting Michael D. Higgins and Christy Moore among their growing army of fans...
Streaming sensation Fia Moon talks to Hannah Gibson about her ambition to make the big leagues...
As the Manic Street Preachers get ready to release their icy post-punk masterwork The Ultra Vivid Lament, frontman James Dean Bradfield talks about social media hysteria, the group's early '90s shock tactics, politics, Arctic Monkeys and the Welsh football renaissance. Oh, and the group's youthful reading of Hot Press...
Foy Vance may have had a plan for his new album, Life Signs, but things didn't quite work out that way. In a powerful interview, he talks about drugs, death, art, life, music, his songwriting buddy Ed Sheeran – and a whole lot more besides...
In Part One of our Student Special, we meet Union of Students in Ireland president Clare Austick, sex and relationship expert Dr Caroline West, and Professor Kerstin May, who became the first female President of a university in Ireland when she was appointed to the top role at the University of Limerick last year. You can also expect all the guides, tips and tricks every student needs as colleges reopen their doors...
Advertisement
In the Irish Whiskey Special, Stuart Clark reports on the reopening of Ireland's distillery visitor experiences and all the other latest whiskey and gin goings-on from around the country...
Plus – reviews of the major new albums from James Vincent McMorrow, John Blek, Big Red Machine, Mick Flannery & Susan O'Neill, Lindsey Buckingham, Iron Maiden and more...
And that's just for starters! We also talk to Clare Dunne, Marc Maron, Alan Taylor, Corey Stoll, Feli Speaks, Carsten2X and Selu – and Pat Carty pays tribute to the legendary Rolling Stones drummer Charlie Watts...
So what are you waiting for? Pick up your copy of the new issue of Hot Press in shops now, or order online below: