Order your copy of the U2 Special Issue now!
The U2 Special Issue of Hot Press is available to order now!
With two anniversaries rolled into one, 2020 is an important moment for U2 – marking 40 years since their extraordinary debut album Boy, and 20 years since their marvellously resonant All That You Can't Leave Behind. The records were world's apart, surely. Not so fast, says Pat Carty, in a powerful piece that leads our Hot Press U2: 80-00-20 special – hitting shelves this week, and available to order now!
Plus, you'll find interviews with producer Steve Lillywhite and longtime U2 graphic designer Shaughn McGrath – who also designed An Post's new set of U2 stamps! The musicians of Ireland also have their say about the band frequently dubbed the greatest rock band in the world. Make no mistake – it's a cracker of a read for U2 fans!
The new issue also includes interviews with Matt Berninger, Eels and Songhoy Blues – as well as a behind-the-scenes look at Schitt's Creek. And, as part of our feature on mental health, we talk to Minister of State for Mental Health & Older People, Mary Butler.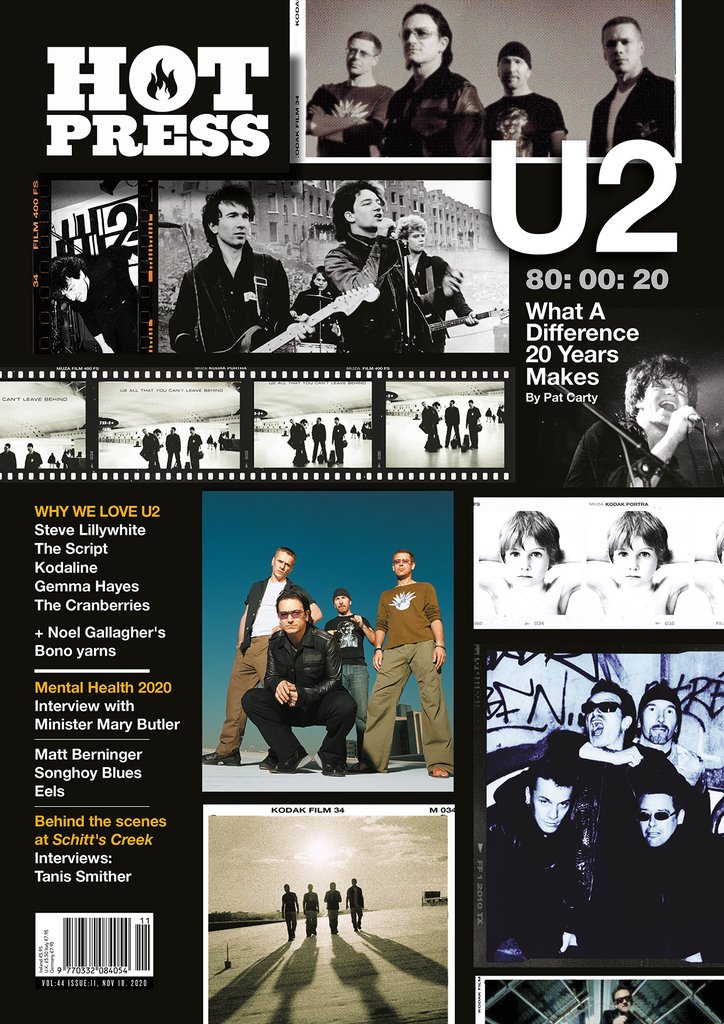 Advertisement
To ensure you don't miss out on this U2 special issue of Hot Press, order below now:
RELATED
Lifestyle & Sports
21 Sep 22