Whether you're a school leaver, an adult learner or someone looking for a change of scenery from the desk to the outdoors, there are different ways in which you can develop your career path. And the best place to start your journey into a better future is… right here!
Given the turbulence, feeling content within your job has become more important than ever in an age where the rug can be pulled from under us at any moment. Non-linear career paths are becoming hugely normalised, with the focus shifting towards life-long learning rather than life-time loyalty to one particular role, occupation or company.
Getting to know more about certain careers, and what happens in a variety of sectors that you might have been blind to in the past, can potentially open up a range of doors for you. Step through the right one and lo and behold: suddenly the future looks a lot brighter indeed.
From testing out a new graduate programme, upskilling or attempting an apprenticeship you've always dreamed about, matching your capabilities and your personality to the best possible employment opportunities can lead to happier outcomes. But where do you begin?
That, as they say, is a very good question…
Don't Limit Your Strengths
It doesn't matter what stage of your life, or your career you're at: you can kickstart the process of finding the right direction to take by reflecting on your strengths. Ask yourself what comes naturally to you? What activities you enjoy doing? And where might you be able to add value to what you can offer potential employers.
Going through this kind of process of self-examination can help you to see more clearly what kind of roles you are likely to thrive in; and what kind of work environments might best suit you and your temperament.
Which brings us to the first important tip. If you start with a narrow question – what am I good at ? – you are automatically limiting your options. Much better to ask: 'What could I become good at?'
That gives you a different perspective – and potentially a fresh goal.
In music, for example, if the answer to the first question – what am I good at? – is playing the piano, then the answer to the second – what could I become good at? – might be learning how to operate a recording desk to become a studio engineer or a producer. Your ability as a musician is a potential gateway into a related skill.
Or to look at it another way: if you're a natural whiz at numbers, that doesn't mean that you couldn't ever enter a creative field, or thrive in a more physically demanding work environment. It is all down to matching your ambition with ability, training and development. Historically, many people have seen their potential remain untapped. The challenge is to unlock it, to become your best self, in work as well as at play.
In truth, many of us find our way to job satisfaction by accident. Some of the most successful people in the world were fired early in their careers (Oprah), or told they'd never amount to anything (Albert Einstein). But they weren't to be dissuaded. The lesson is clear: don't let a lack of self-belief stop you from exploring employment options outside of your comfort zone.
"Explore yourself, think about what is the type of thing that engages your curiosity and remember that we are all learning, all the time," Mary Stokes, Programme Coordinator with the NCGE, advises. "Too often once we leave 'formal education' settings, we think we're finished. Not so. If Covid has proved anything, it is that we learn every day. So why not put a structure on that, which might take us to a new level in our careers? We are truly remarkable – as humans, we can't help but want to try new things. If we apply that thinking to work, or to our careers, it can be really liberating."
From The Bottom Up
Many school leavers in particular struggle to know where to begin. What sort of work might I like to do post-college? Do I understand enough about particular jobs to know if they would appeal to me in the long run?
Or might I be better to find stable employment immediately after the Leaving Certificate? And, if I do, how can I use that as a route to a potential career path?
With issues of that kind in mind, it is worth writing down what you might hope to get from – or achieve in – any future career choice. (Memo to self: don't study to be a dentist if you don't fancy spending a lot of time looking into other people's mouths). The primary objective is to find a role that suits you, working in a job that you enjoy, from which you can earn at least a sustainable living wage – and which offers the likelihood of long-term development and personal satisfaction.
And if you can do better than that – then happy days!
There are other aspects to consider along the way.
Do you prefer working as part of a team or solo?
Would you feel comfortable in a big office environment?
Are you looking for a job with opportunities for promotions?
A hands-on gig, with a physical element to it, or desk work?
Are you happy doing things to help, or to serve, other people?
Are you looking for a skill you can use anywhere around the world?
Are you willing to upskill or reskill entirely?
And so on. Studying to be an architect sounds great, but what does the role entail in reality? Have you ever looked at a building and wondered why it is shaped that way, or how it all hangs together?
Can you speak to someone currently carrying out that position, and ask for information and advice? Like, what does a nurse actually do, in different hospital settings?
Does the thought that there might be a vocational element to it attract you – or the opposite? How much does money matter to you? Do your interests and your lifestyle sit well with the required working hours? Is there room to learn a range of new skills on the job?
It is important not to sell yourself short. Learning interview skills is a lifelong knack to master, but make sure to always have questions for your potential employers. Be confident in your ability to contribute to the company's overall success, and know that lack of experience doesn't necessarily mean lack of competence. Be persistent and have an up-to-date CV tailored to each unique job ready. Most of all, learn your employment rights.
"Keep yourself in focus," Mary notes. "Everyone has aspects – even of their 'dream job' – that they don't particularly enjoy. But if it goes with the turf, you have to factor it in. Weigh up what it is likely to mean in real, day-to-day terms. Be prepared to learn from your experience – be that good or bad. And that learning should be about yourself, as well as the job or the work."
Graduate Programmes Are A Great Starting Place
Graduate programmes are potentially a very attractive option for people who are seeking to bridge the gap between college and working life. Some of the biggest and best companies in Ireland open their doors each year to grads through this route, including the likes of Jameson, Accenture, Lidl, PwC, KPMG, Vodafone, Aldi, Central Bank of Ireland and Glanbia.
These programmes offer a fantastic platform from which to launch a career in business. They encompass training and development opportunities, with invaluable mentorship and supports in place. Many companies also offer the chance to rotate through different departments, giving graduates the opportunity to see the infrastructure of a big business first-hand.
The Lidl Graduate Programme is the only City & Guilds/ILM Accredited Graduate Programme in Ireland. It consists of several modules, which are designed to give grads a full understanding of the business. The 18-month programme offers a bespoke training plan, shaped around graduates' current skills and projected career paths. Sales Graduate, Lee Jordan, notes that the programme allowed him to lead, deliver and roll-out real-world projects from day one. "The experience I have gained with Lidl is one of a kind," he smiles.
As well as exposing graduates to all areas of the business, the programme offers excellent opportunities for career progression and a very competitive salary, which is set to increase to €37,500 from March 2022.
Deloitte's popular graduate programme encourages applications from a wide range of disciplines, including business, engineering, maths, science, law, technology and arts graduates. Deloitte hires graduates for roles across the audit, advisory, consulting and taxation elements of their business, as well as some exciting quantitative and technology-focused programmes. This scheme isn't just for Dubs – Deloitte takes in applicants for roles at their offices in Cork, Limerick, Galway and Belfast.
Jameson's graduate programme is among the most coveted programmes in the country. It kickstarts the careers of graduates in global marketing through the Irish Distillers' International programme. You could become a Jameson Brand Ambassador, based in any one of 30 international markets. An initial 13-month contract is what's offered, with the opportunity to gain international experience and excellent opportunities for further career progression. The programme typically looks to recruit people who are fluent in any of the following languages: French, German, Spanish, Italian, Portuguese, Russian, Mandarin and Japanese. We recommend downloading Duolingo ASAP!
"As you experience a work environment, take a good look around. See yourself as part of the 'whole'," Mary Stokes urges. "The vast majority of employment situations are based on a set of individuals operating alongside one another, who need to have a sense of collective purpose.
"Different skills, aptitudes and attitudes are needed – sometimes very different – but in a collective, they need to work in co-operative, communicative and collaborative ways. Recognise your role. If you want responsibility, show that you are capable of it by doing what you are expected to do right now as well as you can, and being open to the opinion of others on that work."
The Sky's The Limit
The Fulbright Commission in Ireland annually awards grants for Irish citizens to study, research or teach in the US; and for Americans to do the same in Ireland. These awards enable talented Irish and EU students, scholars and professionals to collaborate with experts at a US institution or organisation of their choice.
Importantly, the Fulbright Irish Scholar Awards are grants for Irish citizens, or EU citizens resident in the Republic of Ireland for three-plus years, to complete postdoctoral, professional research or lecturing for three months to a year. The Fulbright Foreign Language Teaching Assistantship (FLTA) Awards also allow that same group the opportunity to enrol in teaching abroad.
Alternatively, the 1-year graduate visa to the USA is designed for Irish passport holders, who currently attend, or recently graduated from, an Irish college. This offers graduates the opportunity to intern in the US for up to 12 months, without needing a pre-arranged internship to travel. The programme allows up to 90 days after you arrive in the country to find your internship, in any of the 50 states.
"The most significant thing that we can all learn by working outside our home country," Mary Stokes says, "is to become alive to the differences between cultures, and open to change and growth in the way we look at things. Again, it is all about learning and hopefully doing things better and more effectively.
"In organisations globally," she adds, "certain career competencies are highly valued. Creativity is hard to measure but the capacity to think critically, to communicate clearly and to come up with productive solutions and to see them through to useful completion is desired by all employers. That is the sort of skill set we can all try to develop from the outset, but it certainly helps if we see other people carry it off in a work environment."
Honing Your Skills (From Any Age)
Minister for Further and Higher Education, Research, Innovation and Science Simon Harris, TD, advised people to visit Government hub 'The Right Course' if you are interested in upskilling. The Right Course is an online resource, launched last January as part of the Government's effort to gather all the disparate State-funded education and training options into one place.
The website has vital information on apprenticeships, training courses, third-level courses, and upskilling resources for employers, as well as supports for unemployed people. Since its launch, The Right Course has been one of the most-viewed non-Covid-related campaigns on the Government's website, suggesting that career paths are very much a priority for people living and working in Ireland at the moment.
Simon Harris said the hub gives people a "clear picture of what is on offer, how they can access it and the supports available.
"There are so many options out there," he added, observing that the initiative is a response to the fact that the system is "complex and can overburden some people."
With that background in mind, under the Career Guidance and Information section, the (ETB) Adult Educational Guidance and Information Services (AEGI) offers free, impartial, confidential career advice to anyone who needs it. The service prioritises those not currently in employment.
"At times, we may feel pressured into making a career choice, start some training or educational programme without even sitting down to find out if it will impact our opportunities further down the line," Mary remarks. "As an adult, you have choices. You have decisions to make that you, and you alone, will benefit from or not, if you get it wrong. So, it is important to give yourself the space to make the kind of good decisions that you will feel comfortable with career-wise. Don't be rushed unnecessarily into going down a particular road. And if you feel you've made a mistake, don't be afraid to change tack."
Which is where upskilling comes in. Indeed, Solas also runs 'Skills to Compete', which is focused on helping those who have lost jobs as a result of the pandemic to upskill and re-enter the labour market. The 'Skills to Advance' programme was also launched three years ago for SME employees.
They are all part of a wider modern awareness: there is no need to feel stuck or bypassed by modern developments. There are brilliant opportunities for a fresh start out there.
Forget The Apprentice: Think Apprenticeships
There was a moment when the idea of apprenticeships seemed to go out of fashion. Not any more. At the moment, there are 23,000 people registered on a total of 62 national apprenticeship programmes, in sectors ranging from biopharma, ICT and financial services to engineering, electrical and construction. It is, in other words, a very big deal and increasingly so. The opportunities are attractive and hugely varied. And – rather than stumbling into work you don't understand at the end of a degree course – by the time you have finished your studies, you really know what the job is all about.
As an apprentice, essentially, you earn while you learn. You have a formal employment contract, and you're paid a salary during your training. Depending on the nature of the trade, skill or profession, the experience can last between two and four years. Apprenticeships also lead to internationally recognised qualifications, ranging from level 6 to 10 on the National Framework of Qualifications.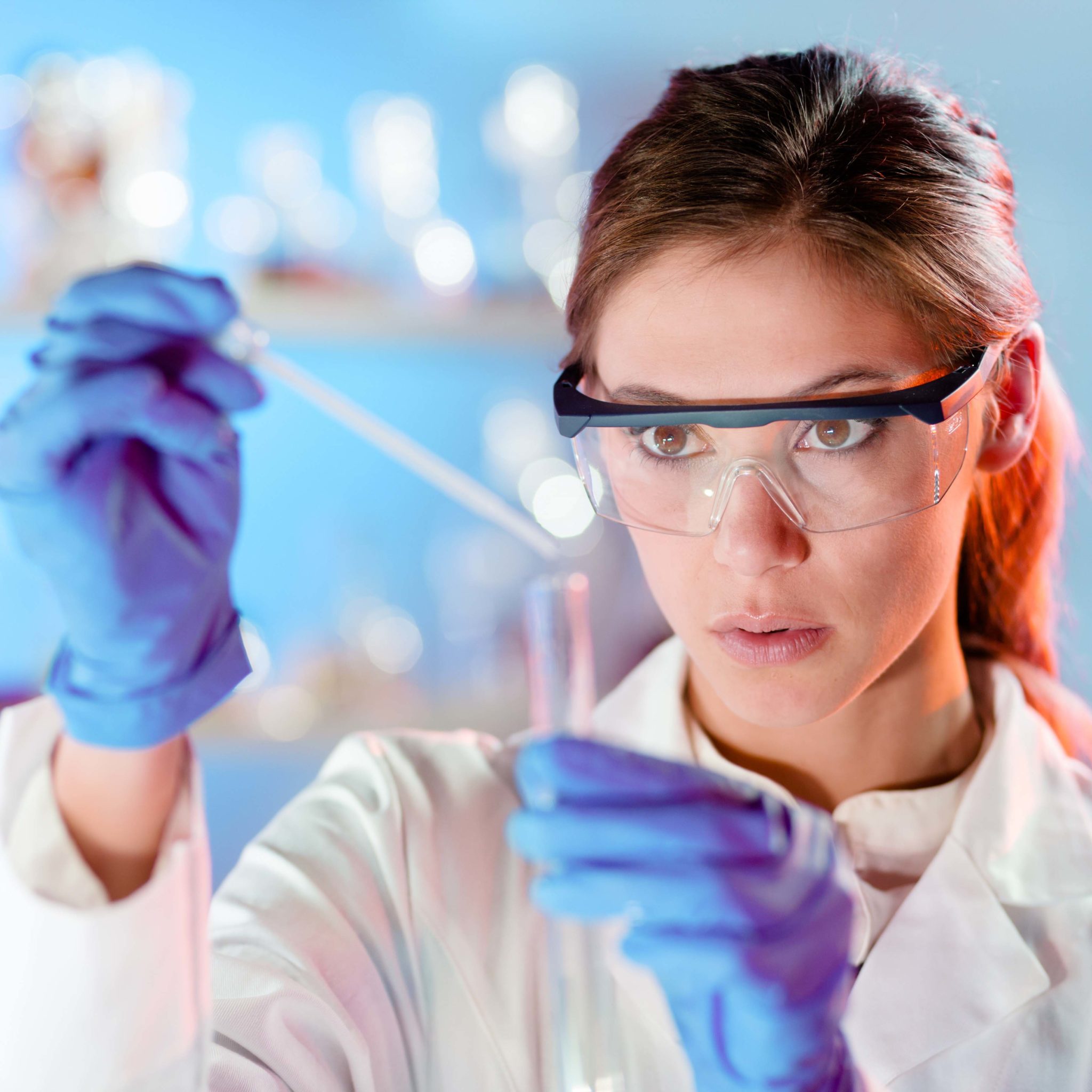 The business representative group IBEC is also offering very attractive apprenticeships in science. Whether you're a school-leaver or someone looking to make a career change, you can enter the life science sector through the company's Laboratory Apprenticeship programme, which offers a salary while students obtain their qualifications. The scheme was launched in TU Dublin in 2018, with a class of 17 apprentices. Four years on, the eclectic programme is now also offered in Waterford IT and MTU Cork, for September 2022.
In practice, the apprentice attends college for two days per week and the workplace for three days a week, during term time. Naturally, in effect, by the completion of the apprenticeship, the individuals involved are already knitted into the fabric of the sponsor company's work. Participants – who could be Leaving Certificate students, mature students or anyone with an interest in a career in the life sciences – are job ready after training. The life science sector is a major source of employment and a very rewarding career option to every new generation of Irish graduates.
"I currently work for Alexion Pharmaceuticals in Dublin," Second Year apprentice Keri-Ann Walshe says. "This experience has benefited me in so many ways. It has allowed me to excel with my grades, due to the hands-on work involved on the job and the theoretical side when in college – and it has grown my interest even more."
You Gotta Serve Somebody – Why Not Serve Society?
If the academic life isn't for you, there are plenty of ways to enhance your talents and develop a really worthwhile career. Horticulture, farming and the hospitality industry all offer work of a potentially very rewarding kind. Or you can choose to serve the State, in a different and potentially fascinating way.
With the combination of the tensions around Brexit, and the manoeuvres being carried out by the Russian navy not too far away from Ireland, people will be more aware than ever of the importance of our territorial waters.
The Naval Service offers a dynamic and rewarding career that focuses on both personal development and work advancement. Young recruits are offered training and education throughout their career that is accredited and recognised across the society it serves.
Naval Service Recruits go on to form the backbone of the Irish Naval Service. The training of recruits is 22 weeks in duration, and is designed to develop a physically fit, disciplined and motivated person capable of using basic skills very effectively.
The Irish Naval Service seeks electronics technicians, carpenters, shipwrights, direct entry chefs and Mechanical Maintenance Engineers for their crews, with no two days the same. So if you're a motivated, physically fit and team-oriented person above the age of 18 years and under 27, the Navy provides a stable foundation on which to build a career with a difference.
"It's fascinating that organisations like the Navy have embraced an understanding of skills development," Mary says. "Many of the requisite skills also fit into 'eco' careers, which are vital for Ireland and beyond. The National Maritime College of Ireland (NMCI) is located in Ringaskiddy, Cork and provides training and education for the Merchant Marine and the non-military needs of the Irish Naval Service (INS)."
The NMCI offers education services and specialised simulation equipment in the areas of navigation, bridge training, communications, engineering machinery operations, liquid cargo handling/damage control and vessel traffic systems.
An Garda Síochána also recruit regularly, while EMT courses to become a paramedic or training schemes to join Ireland's fire brigades are also readily available.
The Confidence to Change
Moving forward with a career change can feel daunting, but there are excellent supports out there to help. Finding a job that fulfils you as well as provides you with financial stability is vital, so don't waste another moment.
Constantly challenge yourself and allow yourself to become better at what you do and learn new things. You might surprise yourself by being able to do things you wouldn't previously have even dreamed of trying.
Seize the day – and remember to say yes to the things that scare you.
•Mary Stokes is singer with The Mary Stokes Band, and Further Education and Training Guidance Programme Co-ordinator with the National Centre for Guidance in Education Ireland (NCGE)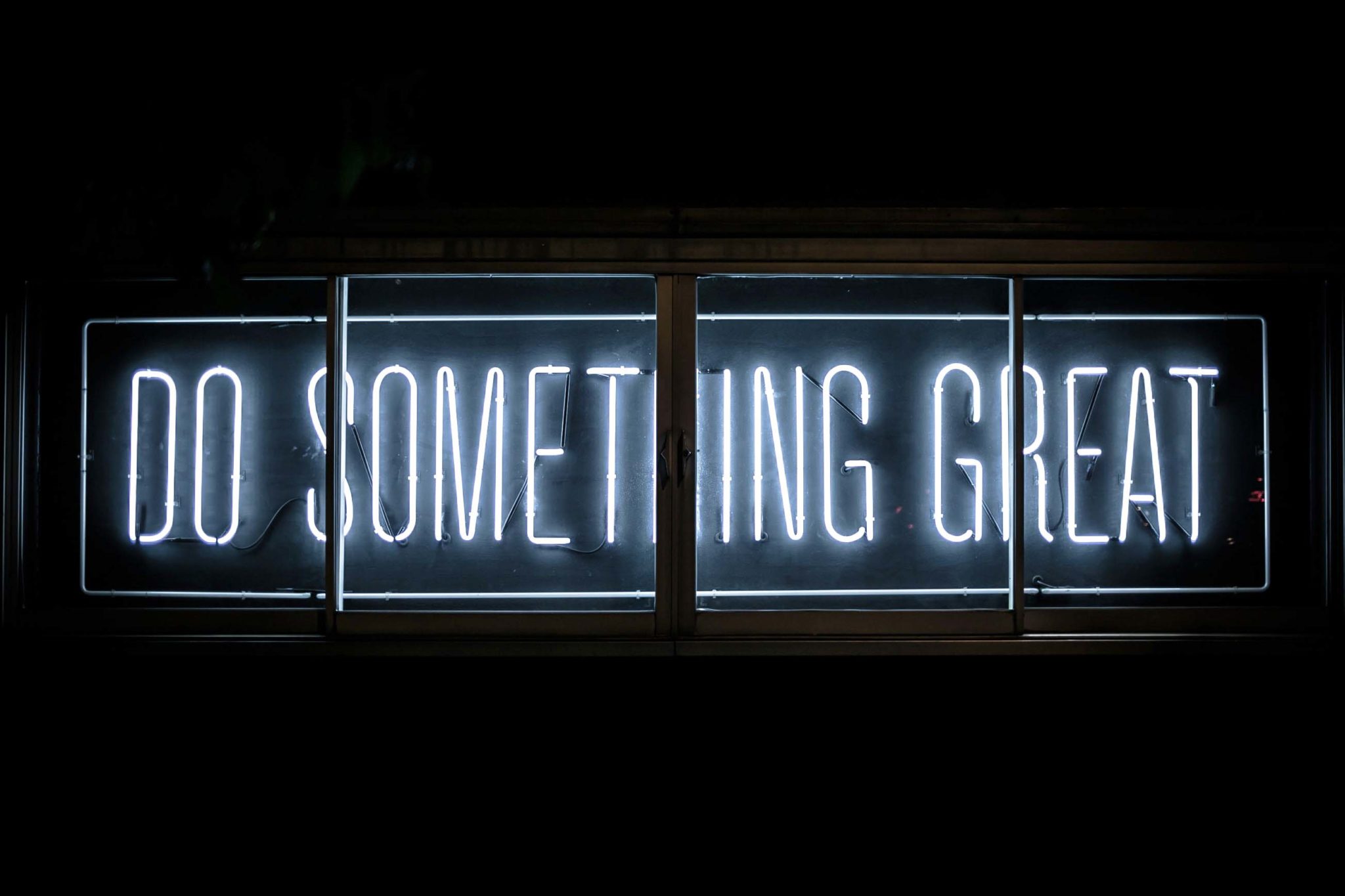 Read the full Careers special in the current issue of Hot Press: