Fontaines D.C.'s third studio album 'Skinty Fia' will land on April 22nd, 2022, via Partisan Records.
Fontaines D.C. have announced the release date for their third album, Skinty Fia, by sharing the visuals for new single 'Jackie Down The Line'.
The news is replete with a video directed by Hugh Mulhern and starring multidisciplinary artist, MC, dancer, and choreographer, Blackhaine. The band will give 'Jackie Down The Line' its live performance debut on The Tonight Show Starring Jimmy Fallon on Wednesday, 12th January.
Carlos O'Connell (guitar), Conor Curley (guitar), Conor Deegan III (bass guitar), Grian Chatten (vocals) and Tom Coll (drums) make up the acclaimed live outfit, who formed while studying at BIMM Dublin.
Working for a third time with producer Dan Carey, Skinty Fia follows 2020's brooding and vital UK #2, BRIT and GRAMMY-nominated sophomore album A Hero's Death. The band first sprang to international attention in 2019 when their exhilarating debut album, Dogrel, became one of the most highly lauded releases of the year and won them a place on the Mercury Music Prize shortlist.
"Skinty Fia is an Irish phrase which translates to English as "the damnation of the deer" and the album's cover art features a deer, plucked from its natural habitat and deposited in the hallway of a home, illuminated by an artificial red glow," a press release for the album reads. "The Irish giant deer is an extinct species and the band's thoughts on Irish identity are central to Skinty Fia."
Advertisement
While Dogrel was littered with snapshots of the Dublin characters - like the cabbie in 'Boys In The Better Land' - and A Hero's Death documented the dislocation and disconnection the band felt as they traveled the globe on tour, on Skinty Fia Fontaines D.C. are addressing their Irishness from afar as they recreate new lives for themselves elsewhere. The album finds them trying to resolve the need to broaden their horizons with the affection they still feel for the land and people they've left behind.
Pre-order Skinty Fia here, out on April 22nd via Partisan Records.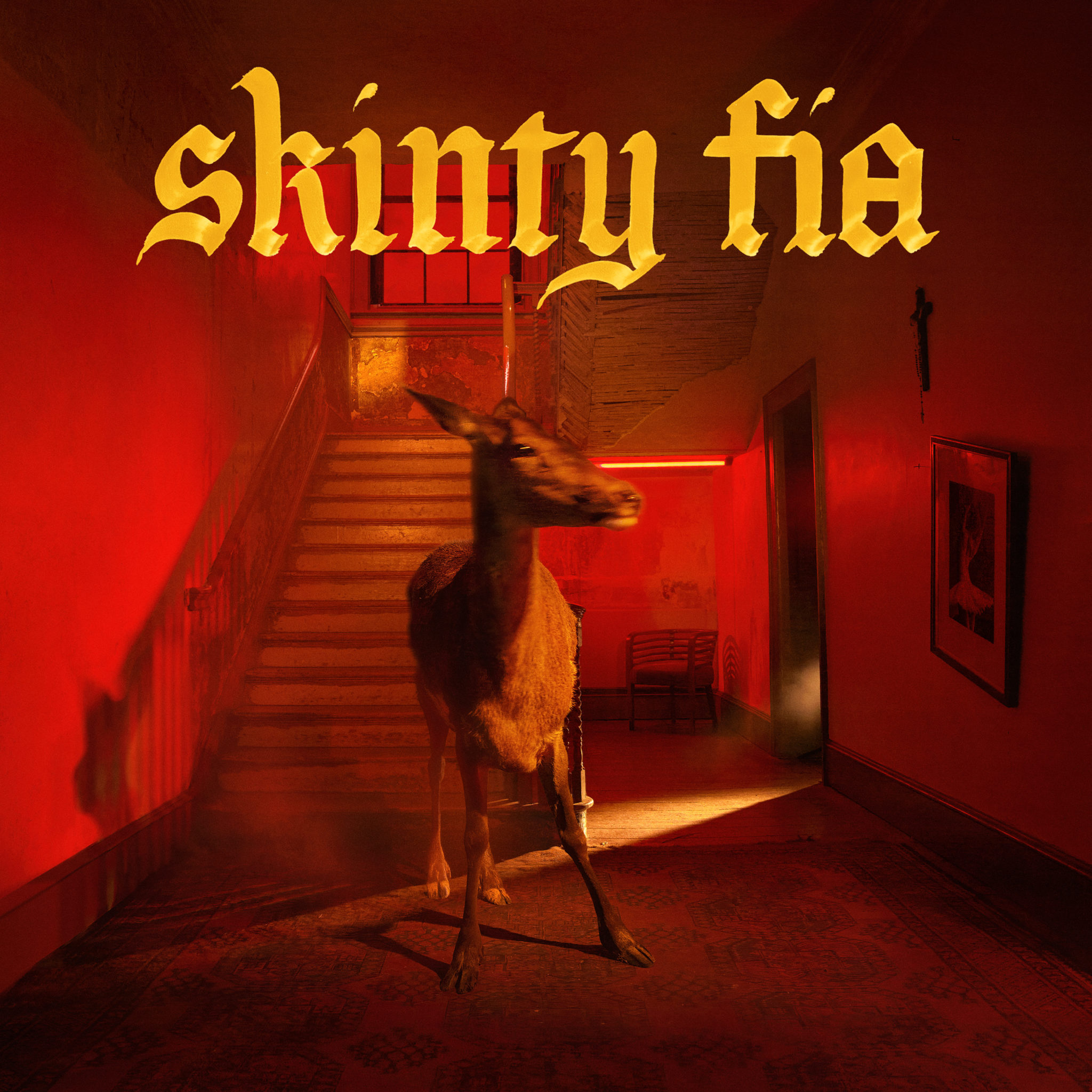 Skinty Fia tracklist:
1. In ár gCroíthe go deo
2. Big Shot
3. How Cold Love Is
4. Jackie Down The Line
5. Bloomsday
6. Roman Holiday
7. The Couple Across The Way
8. Skinty Fia
9. I Love You
10. Nabokov