Fontaines D.C. frontman Grian Chatten will release his debut solo album, Chaos For The Fly, on June 30th via Partisan Records.
Grian Chatten has shared details of his debut solo album, unveiling the colourful animated video for the project's second single 'Fairlies' yesterday evening.
The Fontaines D.C. vocalist and frontman worked with producer Dan Carey on the record, which arrives on June 30th via Partisan Records - home to the Dublin-formed rockers. The new video for 'Fairlies' was beautifully animated by Callum Scott-Dyson, which Chatten wrote in Spain and the States.
"I wrote 'Fairlies' in intense heat," Grian describes of the track, which follows 'The Score' from last week. "Partly in Jerez, Spain, partly in LA a couple of days before a Fontaines D.C. tour kicked off. It was a quick write, and I believe I celebrated each line with a beer."
Opening with a distinctively trad beat, the Dubliner opens with: "Kindness is a trick to turn you strange / Until you're twisted and you're shining like a varicose vein / Anger makes you weak and turns you sick / And gets you in the six feet nice and quick," before urgent acoustic guitar and percussion kicks in. "I can live alone, happy / I fought for the right to be."
Advertisement
The idea for Chatten's debut solo album Chaos For The Fly was born 30 miles north of Dublin along a windswept promenade, in a tired casino.
"...the sort of place anyone familiar with the rusted seaside glamour of forgotten coastal towns will recognise. A now shuttered escape where the crack of pool balls and chink of glasses in the lounge bar reverberated within the ever-present whirr and jangle of slot machines," a press release notes.
"I was walking along Stoney Beach at night and it came to me on the waves," recalls Chatten. "I just stood there and looked at them and I heard the whole fucking thing. Every part of it, from the chord progressions to the string arrangements."
The resulting songs could have been taken, shaped and reimagined with his bandmates in Fontaines D.C., but Chatten decided to treat these differently.
"I just thought: I want to do this myself. I know where we as a band are going next and that's not where I want to go with this. I've got a couple of exaggerated aspects of my soul that I wanted to express," he says.
"The rest of the band are all creative and songwriters in their own right, too. I didn't want to go to them and be like, 'No, every single thing has to be like this.' I didn't want to compromise with these songs in that way."
Advertisement
Co-produced by Fontaines' longstanding producer Dan Carey, the album is the most poetic we've heard yet from Chatten. 'Fairlies' wounded isolation presents a heavily distilled vision that is heady in its strength and at times comes with a dark undertow.
"A lot of the album was written with just me and a guitar and I really like the idea of it being boiled down to those elements. That feeling of having the song in the palm of your hand, that control of having it with just you and a guitar," he says. "There's an intensity as a result of that."
It's been a hectic but rewarding 12 months for Fontaines D.C., debuting at number one in both the UK and Ireland with their third album, the critically acclaimed, Ivor Novello nominated Skinty Fia, and taking home the BRIT award for International Group of the Year.
It followed 2020's A Hero's Death, which was nominated for Best Rock Album at the 2021 Grammys and their debut, 2019's Dogrel, which was nominated for both the Mercury Music Prize and Ireland's Choice Music Prize.
Pre-order Chaos For The Fly here.
Advertisement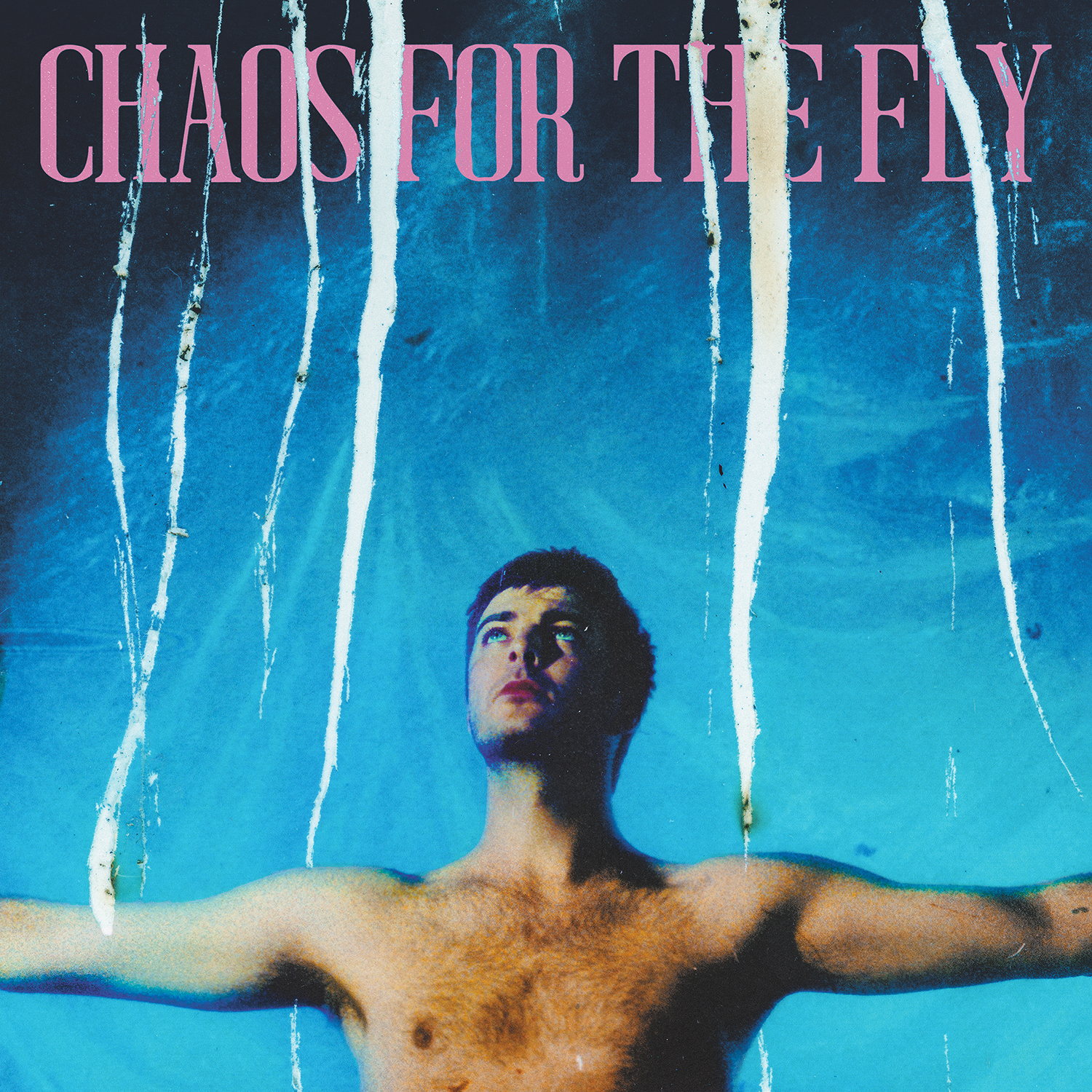 Tracklist:
The Score
Last Time Every Time Forever
Fairlies
Bob's Casino
All Of The People
East Coast Bed
Salt Throwers Off A Truck
I Am So Far
Season For Pain