Live music forms a crucial part of the fabric of Irish culture – with a remarkable variety of venues in towns and cities across the country providing an invaluable creative and social outlet. However, the economic importance of this national resource is too often neglected. In this special feature, we celebrate the best of Ireland's thriving live music scene.
Ireland's live music scene has never been so vibrant. Despite substantial challenges – from soaring insurance costs to restrictive licensing laws – the number of venues that are active in music has been growing across the country. From small pubs to arena-sized theatres – and every variation in between – they provide unique and wonderfully varied spaces for both homegrown and international artists to show us exactly what they can do.
The upsurge in live music couldn't have come at a more opportune time. For musicians, a healthy live music scene has become absolutely vital. With the decline of album sales and the growth of streaming culture, the majority of musicians make the bulk of their income from live gigs – and Irish acts in particular are rising to the challenge in often dazzling fashion.
Truly, we have never seen the likes of it before. The benchmark used to be that when an artist or band could play the Olympia Theatre or Vicar Street in Dublin, they were deemed to have arrived. The reality is that very few Irish acts could even have dreamt of playing the old Point Depot, in Dublin's north docklands, when it opened as a 12,500 capacity venue at the start of the 1990s. Now, however, a multitude of Irish artists can sell out the venue, which has been renamed 3Arena following its superb refurbishment a few years ago. Indeed, there's a number of artists capable of doing several consecutive nights – as best evidenced by Picture This' remarkable five-show run there in 2019.
Right now, there's a baker's dozen at least of artists who have filled the venue and a bunch more knocking on the door who will be at that level very soon. How has this happened? The truth is that the rude health of the scene has been made possible by the hard graft of promoters and venues, investing serious time and money into live music, across the island of Ireland.
It is important to acknowledge the vital role played by the activists and music lovers who put the venues in place, and who promote the gigs. Running a business in Ireland is not easy. It requires courage to take the risk of upgrading the back room in a pub to turn it into a proper live venue. But that's the kind of thing that people have been doing.
Advertisement
On every level, it is a risk business. Are you ever going to get back the €100,000 – or more! – that you put into improvements and a state-of-the-art sound system? You have to convince the bank that you will! What's more, every gig is a new risk in itself. But people rise to meet the challenge. They take on the burden.
Thankfully, Irish people love live music. And, tough as it can be, big crowds are not confined to 3Arena – nor are they strictly localised in Dublin.
NEW INVESTMENT
Make no mistake, in many ways, these are the good times. Recent years have seen a phenomenal resurgence in live music across every corner of the country. Faced with stricter drink driving laws, pubs and venues in smaller towns and villages have been forced to become more proactive and imaginative in their approach. As a result, small rural venues like Mike The Pies in Listowel, Levis' in Ballydehob and Connolly's of Leap have become a massive hit – thanks to loyal customers and innovative, music-loving owners and promoters.
Several of these exceptional venues were celebrated last week, at the IMRO Live Music Venue of the Year Awards, which saw gongs for Coughlan's in Cork, which picked up the IMRO Live Music Venue of the Year Award; the aforementioned Mike The Pies in Listowel, which collected both a Hot Press Award and an IMRO Award; the renowned Róisín Dubh in Galway, which – like Mike the Pies – picked up two awards and was described as "the Real Capital of Culture in Galway" by Hot Press editor, Niall Stokes; the lovely Íontas Theatre in Castleblayney; the ever-excellent Vicar Street in Dublin; and the wonderfully atmospheric Kavanagh's Bar & Venue in Portlaoise.
Meanwhile, 3Arena itself was named the winner of the prestigious Hot Press Live Music Venue Award, after readers of the magazine cast over 25,000 votes.
In a statement about the annual awards, IMRO Chairperson Eleanor McEvoy noted that the role of venues "is all too often overlooked."
Advertisement
"We feel it is vital to acknowledge venues big and small across the country," Eleanor continued, "and to celebrate the individuals whose hard work and commitment help our music industry to thrive. From a musician's first performance, right through to an internationally renowned headline artist, these venues and individuals allow music creators to continue making music, and to bring it to new audiences."
Indeed, the opening of innovative new venues in Dublin, including places like Lost Lane, Bloody Mary's and the new 550-capacity space for live music at Opium – all of which will sit alongside established venues like Whelan's, The Grand Social, The Academy, The Button Factory, Workman's Club, Sound House and more – suggests that the demand for venues of various sizes is still growing, particularly now that Ireland has become an essential stop on the itinerary of international touring acts.
Of course, it won't always be one-way traffic. Who knows the damage that Brexit might yet inflict on the Irish economy? Even something as random as the outbreak of the coronavirus has the potential to significantly reduce the number of tourists travelling here – and they are vital to the success of at least some of our venues.
So, to see new investment being made is hugely encouraging indeed.
THE VALUE OF MUSIC
Advertisement
Of course, quality is of central importance, and Ireland continues to live up to its international reputation as a live music mecca. In 2018, Lonely Planet named Dublin one of the best cities in the world for live music, alongside New York and Havana. And as the music industry continues to undergo rapid changes, Ireland's live music scene remains at the cutting-edge – with state-of-the-art audio and visual set-ups and brilliant music to match.
One of the most encouraging aspects of Ireland's current scene is that great new artists have been emerging across the full range of genres. The folk and traditional scene is hugely active, with a new wave of superb artists like Lankum, Ye Vagabonds, Lisa O'Neill, Junior Brother, Thanks Brother, Cry Monster Cry and many more making a big impression. Spoken word, rap and hip-hop have also been delivering new aces from an increasing multi-cultural pack, and crossing over into pop very effectively, with the likes of Versatile, Chasing Abbbey, Mango x Mathman, Hare Squead, Jafaris, Soulé, Kojaque, Malaki, Alex Gough and more to the fore.
We are still producing great genre-crossing singer-songwriters like Hozier, Gavin James, Dermot Kennedy, David Keenan, Sorcha Richardson, Somebody's Child, Lilla Vargen, Susan O'Neill, Lyra, Kitt Philippa and Saint Sister, among dozens more. And, of course, rock 'n' roll is back with more than a bang courtesy of Fontaines D.C., The Murder Capital, Girl Band, Fangclub, soon to be megastars Inhaler, folk-metallers The Scratch, rising stars Brave Giant – and loads more.
While the true value of all of this extraordinary music to the cultural makeup of the country is unquantifiable, but clearly vast, when it comes to the importance of live music to our economy, the numbers speak for themselves.
According to a recent EU report, the revenue from Ireland's live music sector was an impressive €117 million in 2018. A year prior, industry expert Justin Green published his Let's Celebrate report, which quantified the economic and cultural impact of live entertainment in Ireland – finding that, for every €1 spent on a ticket in Ireland, an additional €6.06 was generated within the wider economy.
Industry journal Pollstar has also ranked Irish promoters MCD Promotions and Aiken Promotions among its Top 100 Promoters in the world for 2019 – with MCD at No.8, grossing an estimated $146.6 million (€135.2 million) from over two million concert ticket sales. These are staggering figures considering Ireland's relatively small population – except, of course, that a lot of people come to Ireland to see gigs both big and small.
Live music also contributes to our economy in less direct ways. For instance, according to data gathered by Fáilte Ireland, 85% of the 9 million people who visited these shores in 2017 claimed that Ireland's history and culture were important factors in their decision to travel here. Clearly, music is at the heart of that particular equation.
What's more, the success of the live music scene benefits us all – in 2018, a report by O2 and Goldsmith University's Associate Lecturer Patrick Fagan found that attending a live show once a fortnight not only increases "happiness, contentment, productivity and self-esteem", but can help you live a whopping nine years longer!
Advertisement
With 2020 gearing up to be another landmark year for innovative venues, diverse acts and unforgettable gigs, the future of live music in Ireland has never looked brighter. So what can we say except a big thank you to the venue owners, the promoters and the musicians who make it all happen. We owe our good health to you!
GIG AND CLEVER: A SELECTION OF SOME OF THE COUNTRY'S TOP LIVE VENUES
Advertisement
3 ARENA
North Wall Quay, Dublin 1
Tel: (01) 819 8888
3Arena.ie
One of the busiest, best–attended venues on the planet. It was ranked as the 15th highest attended venue in the world in 2016 and recently took home the coveted Hot Press Live Music Venue Award as the overall winner at the IMRO Live Music Venue of the Year Awards. The 3Arena is a testament to Dublin's insatiable appetite for big gigs. This is where legendary rock acts and superstar pop artists come to strut their stuff. Once the old Point Depot, today it's an ultra–modern facility with world–class acoustics in the reinvigorated Docklands. Launched in 2008, we still marvel at how 3Arena can host a truly immersive show while holding 13,000 music fans – and there's literally not a bad seat in the house. As you would expect, there's a busy and varied line–up all year round, with the likes of Snoop Dogg, Harry Styles and Alicia Keys among the heavyweight acts stopping off in 2020.
Capacity: 13,000
Recent Gigs:
Jonas Brothers
Riverdance
Ariana Grande
Upcoming Gigs:
Gavin James: February 29
The 1975: March 3
Lewis Capaldi: March 8-9
Advertisement
COUGHLAN'S
7 Douglas St, Ballintemple, Cork
Tel: (021) 496 1751
Coughlans.ie
Established almost two centuries ago, Coughlan's is steeped in history. The pub itself is a listed building, and if the stone walls of its much-loved beer garden could talk, they would
confirm what we already know – that this venue delivers one of the finest nights out in the
country. Having added 2019's coveted IMRO National Live Venue of the Year to their awards cabinet, Coughlan's have made an authoritative stamp on the gig world, and they've contributed in no small way to Cork's vibrant live music scene.
Capacity: 120
Recent Gigs:
I Draw Slow
Lisa O'Neill
Jack O'Rourke
Upcoming Gigs:
Junior Brother: February 23
Lisa Hannigan: February 29
Wallis Bird: March 29
DOLAN'S WAREHOUSE
4 Dock Road, Limerick
Tel: (061) 314 483
dolans.ie
In the game for over two decades, Dolan's reputation continues to grow as the acts they welcome get bigger and bigger. Comprising a pub and restaurant, three venues and two outdoor areas, it is run by owners Mick and Valerie, with the whole family helping out. Some of the renowned heavy hitters who've played at the venue include Kasabian and Mumford & Sons.
Advertisement
Capacity: 380
Recent Gigs:
Mick Flannery
HamSandwicH
Talos
Upcoming Gigs:
Lyra: March 7
Daithi: March 15
Fox Jaw: March 15
GLENEAGLE INEC ARENA
Muckross Road, Killarney, Co. Kerry
Tel: (064) 667 1555
inec.ie
A stronghold of live entertainment in Munster, Ireland's National Events Centre has hosted numerous world class acts since opening in 2000. With sell-out performances by artists ranging from Niall Horan to Hozier, the Gleneagle INEC Arena is now officially recognised as one of the country's leading venues. It received a special commendation from Hot Press as 'Reader's Choice Live Venue of the Year 2018'. Able to accommodate between 200 and 4,000 people, switching effortlessly from the intimate to the arena–sized, the likes of Gavin James, Jools Holland & His Rhythm & Blues Orchestra and Picture This have all performed in recent months. Going back a few decades further, dance icons The Prodigy played the old Ballroom before the big time beckoned, so you can't deny the venue's pedigree!
Capacity: 200–4,000
Recent Gigs:
The High Kings
Hermitage Green
Walking On Cars
Upcoming Gigs:
Tommy Fleming: February 28
Derek Ryan: February 29
Mike Denver: March 28
Advertisement
THE GRAND SOCIAL
35 Lower Liffey Street, Dublin 1
Tel: (01) 874 0076
thegrandsocial.ie
Spreading musical joy at the foot of the Ha'Penny Bridge, The Grand Social is one of the capital's busiest and most respected hubs of live music. The 300-capacity room has been up for IMRO Venue of the Year on almost every single occasion since opening its doors in 2010, and won the accolade a year after it arrived, having welcomed the likes of Primal Scream and Jake Bugg. The recently opened Ballroom is a superb 100-capacity addition.
Recent Gigs:
Somebody's Child
Dan Deacon
Orville Peck
Upcoming Gigs:
Aoife Nessa Frances: February 21
Dread Sovereign & Death The Leveller: March 13
Danko Jones: March 25
IONTAS
Iontas Centre, Conabury, Castleblayney, Co. Monaghan
Tel: 042 975 3400
Iontascastleblayney.ie
Advertisement
Winners of the Ulster Venue of The Year accolade at this year's IMRO Live Music Venue of the Year Awards, the Iontas Centre is a one stop shop centre of excellence for the arts in Monaghan. Built in 2005, the multi-purpose venue, with its flexible theatre space and foyer-gallery, also houses a broad range of activities and workshops including drama, dance, all genres of music, visual arts, film, youth theatre, and community arts events.
Capacity: 308
Recent Gigs:
Derek Ryan
The Fureys
Des Bishop
Upcoming Gigs:
Robert Mizzell: March 29
Christy Dignam & Joe Jewell: April 2
Phelim & The Drew House Band: May 22
KAVANAGH'S
28 Main Street, Portlaoise
Tel: (057) 862 1744
kavanaghsportlaoise.com
Kavanagh's is the longest running family pub in Portlaoise, a local landmark as much it is an exciting regional venue. A local bar from the outside portrays a calm, country exterior, while inside it's a hive of activity. There are three performance areas within the venue: the ground floor, where you will find solo acts entertaining the weekend crowds or trad musicians playing on a Sunday evening; the first floor, a more intimate venue that is a popular spot on the Irish comedy circuit, and The Courtyard, where rock bands will turn up the volume in the evening. Kavanagh's recently won the award for IMRO Rest of Leinster Live Music Venue of the Year 2019.
Capacity: 110/250
Recent Gigs:
Mack Fleetwood
Pearl Jem
David O'Doherty
Upcoming Gigs:
Hudson Taylor: March 2
Smash Hits: March 28
The Pale: April 17th
Advertisement
MONROE'S
14 Dominick Street Upper, Galway
Tel: (091) 583 397
monroes.ie
Among the best in the west, and located above one of the most beloved watering holes in the city, Monroe's Live hosts a gig every night of the week. Pretty much the entire spectrum of modern music is covered by this multi–purpose club. From expert cover acts to original artists, there's something for everyone, with their trad nights in particular enjoying plenty of praise. The main room boasts a top–end sound and lighting set–up, while the Back Stage offers a cosy and intimate spot for acoustic sessions.
Capacity: 500
Recent Gigs:
MOXIE
Kíla
The Blizzards
Upcoming Gigs:
IMAR: February 28
Green Velvet: March 13
101% Pantera: May 28
LOST LANE
1-2 Adam Court, Grafton Street, Dublin 2
Tel: (01) 679 9204
lostlane.ie
Advertisement
Filling in the hole left by the late great Lillie's Bordello was no easy task, but with a full calendar of excellent gigs, DJs and party nights with Irish music luminaries, Lost Lane is doing a great job of it. The new city centre venue places a strong emphasis on celebrating the very best of established and emerging Irish talent. Artists span a diverse range of acts from across the Irish and international music scene, and all genres from rock and indie, to jazz and trad bands.
Recent Gigs:
Farah Elle
Turin Brakes
I Draw Slow
Upcoming Gigs:
The City And Us: February 22
Carnival Spirit Mardi Gras Night, February 25
Erica Coady: March 2
MIKE THE PIES
28 Patrick Street, Listowel, Co. Kerry
Tel: (068) 21259
mikethepies.com
Building on rich traditions and family values, Mike The Pies has fast become one of the most unique live venues in the country. As the recipient of prestigious awards from both Hot Press and IMRO – including this year's IMRO's Munster Live Music Venue of the Year Award and Hot Press's Hottest Gig of The Year award for their Fontaines D.C. barnburner last December – the 100-capacity space has welcomed an eclectic selection of top Irish talent, international legends and promising rising stars to Listowel.
Capacity: 100
Recent Gigs:
Columbia Mills
The Pale
Thanks Brother
Upcoming Gigs:
Sharon Shannon: February 21
Cry Monster Cry: February 28
Fangclub: March 28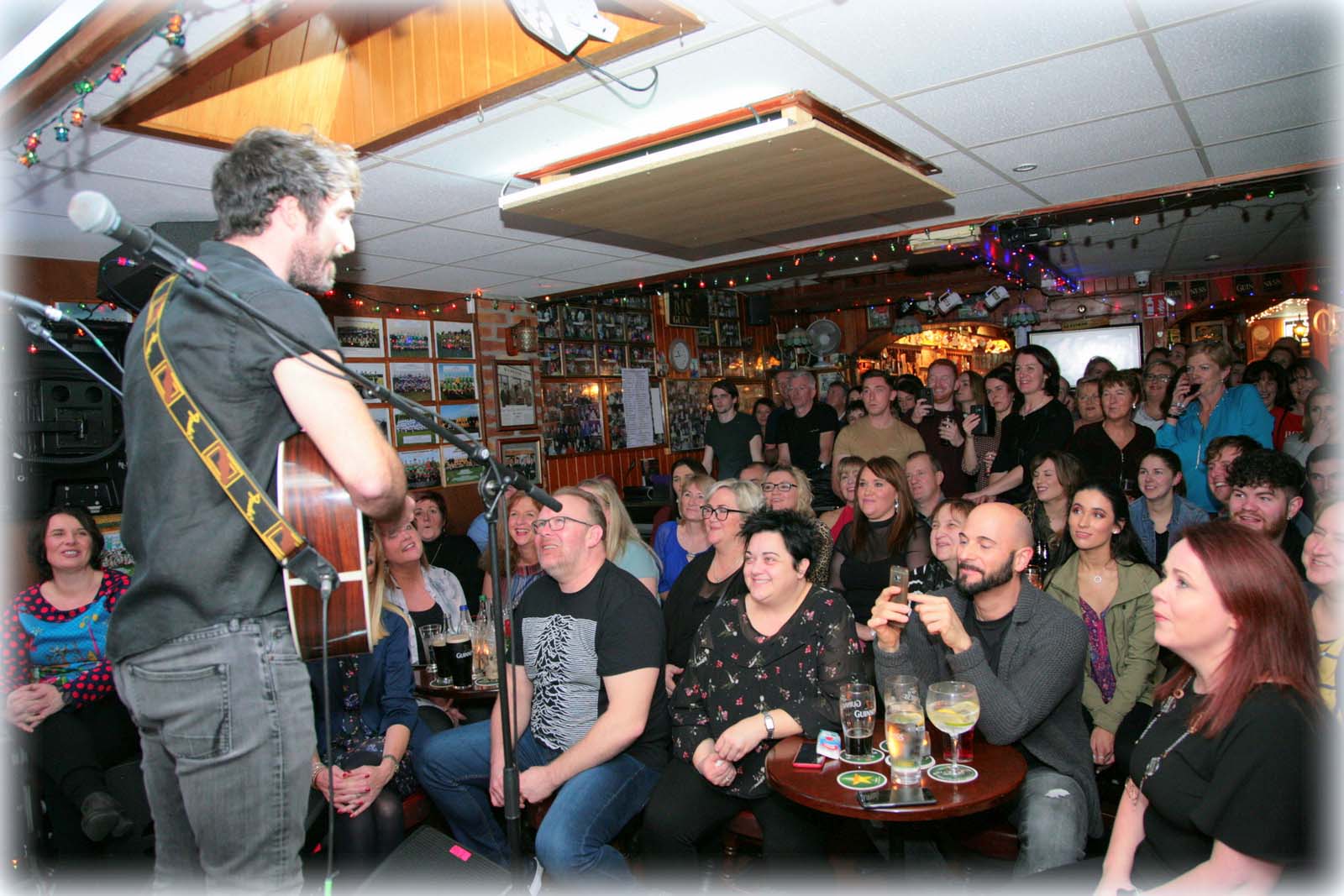 Advertisement
OLYMPIA THEATRE
72 Dame Street, Dublin 2
Tel: (01) 679 3323
olympia.ie
One of the most revered venues in the capital, over the years the Olympia has hosted the iconic likes of – deep breath! – James Brown, David Bowie, Radiohead, Blur, PJ Harvey, Suede, Manic Street Preachers, Pixies, Queens Of The Stone Age and much, much more. Among the standout moments in 2019, meanwhile, were The Coronas' intimate string of shows in December, and a rare solo performance from Verve legend Richard Ashcroft. A wonderfully atmospheric room with impeccable sound, the Olympia is also a second home for some of Ireland's top artists, with the likes of Picture This, Bell X1 and Kodaline regularly turning in superb performances.
Capacity: 1,240
Recent Gigs:
David Keenan
Wild Youth
Louis Capaldi
Upcoming Gigs:
Gabrielle Aplin: March 10
Aslan: March 16
Hudson Taylor: April 24
RÓISIN DUBH
Lower Dominick Street, Galway
Tel: (091) 586 540
roisindubh.net
What Whelan's is to the east, Róisín Dubh is to the west. A chief hang–out for musicians in Connacht, it has become one of Ireland's best–loved venues over the course of two decades. Showing the esteem in which it continues to be held, the Róisín Dubh recently picked up IMRO's Live Music Venue of the Year Award for Connacht and a special commendation from Hot Press. With their bookers continually having their fingers on the pulse, you only get the cream of the crop gracing the Roisin Dubh stage. From rising Irish bands to A–list international artists like Ed Sheeran, they embrace acts at every level, so long as they have the chops to put on a terrific show.
Advertisement
Capacity: 280
Recent Gigs:
Rhys Lewis
Otherkin
David Keenan
Upcoming Gigs:
Maija Sofia: February 21
Lyra: March 4
Junior Brother: March 14
THE SPIRIT STORE
George's Quay, Dundalk, Co. Louth
Tel: (042) 935 2697
spiritstore.ie
Making things gloriously loud in Louth, the Spirit Store is the key venue in Dundalk and proof that there's plenty happening on the M1 between Belfast and Dublin. If an Irish artist is hitting the road, you can be sure the Spirit Store will figure highly in their plans. The Dundalk crowds create a great atmosphere at every single show, with David Keenan and HamsandwicH among the top Irish acts to have played in recent months.
Capacity: 175 Sitting, 200 Standing
Recent Gigs:
Mack Fleetwood
Rebel Rebel
The Blizzards
Upcoming Gigs:
Bri: February 27
Pat Coldrick: March 7
Norma Manly: April 9
Advertisement
VICAR STREET
58-59 Thomas Street, Dublin 8
Tel: (01) 755 5800
vicarstreet.com
Another of Dublin's most beloved venues, over the years Vicar Street has hosted an eclectic array of top–notch acts, including Kendrick Lamar, Slash, Girl Band, Slint, Sonic Youth, Hope Sandoval & The Warm Inventions, Panda Bear, John Carpenter and many more. As lauded as ever – it scooped the Hot Press Live Venue of the Year gong at the 2018 IMRO Awards and most recently the IMRO Dublin Live Music Venue of the Year 2019 – Vicar Street is also a hugely popular comedy venue, with the likes of Dara O Briain, Tommy Tiernan, Dylan Moran and Stewart Lee among those to have turned in memorable performances. There's another raft of excellent shows on the way in 2020, with highlights including Drive-By Truckers, Angel Olsen and Randy Newman.
Capacity: 1,050-1,500
Recent Gigs:
Bombay Bicycle Club
Milky Chance
The High Kings
Upcoming Gigs:
The Murder Capital: Februrary 28
The Fureys: March 8
Mary Black: March 23
Advertisement
WHELAN'S
25 Wexford Street, Dublin 2
Tel: (01) 478 0766
Whelanslive.com
Over quarter-of-a-century old, Whelan's remains at the heart of the Irish live scene. Its iconic status long assured, the Wexford Street venue continues to go from strength to strength, and captured the Dublin Live Music Venue Of The Year gong at the 2018 IMRO Awards. With great sound and a warm atmosphere, there are few better places to catch an act about to go interstellar. The venue excels at spotting future heavy–hitters – the likes of Jeff Buckley, Nick Cave and a fresh–faced Arctic Monkeys have all played. In addition, a host of Ireland's biggest names, Damien Rice and Glen Hansard included, got their start here. Indeed, a young Ed Sheeran caught Rice back in the day – and it made such an impression that he picked Whelan's as the place for his superb VH1: Storytellers special.
Capacity: 120 Upstairs, 450 Main Room
Recent Gigs:
Thanks Brother
Martin McDonnell
Hudson Taylor
Upcoming Gigs:
ROE: February 28
Malaki: March 21
Luan Parle: March 27
THE WILD DUCK
17/20 Sycamore St, Temple Bar, Dublin
Tel: (01) 535 6849
Thewildduck.ie
Advertisement
One of the newest additions to Dublin's live scene and is located just a few paces from the bustling Dame Street. The venue has an eclectic look and feel as it's
decorated with hundreds of music and movie images from owner Gary Whelan's extensive collection. The venue is home to a regular open mic night, Duck Soup; The Fruit Tree sessions, hosted in conjunction with Tower Records; and the long running Alternative Sunday Social Club. Since opening in spring 2019 it's hosted numerous acts from home and abroad and 2020 promises to be another busy year.
Recent Gigs:
Vulpynes
Lugosi
Trouble Pilgrims
Upcoming GIgs
The Gakk: February 23
Duncan Reid & The Big Heads :March 7
Paranoid Visions: March 22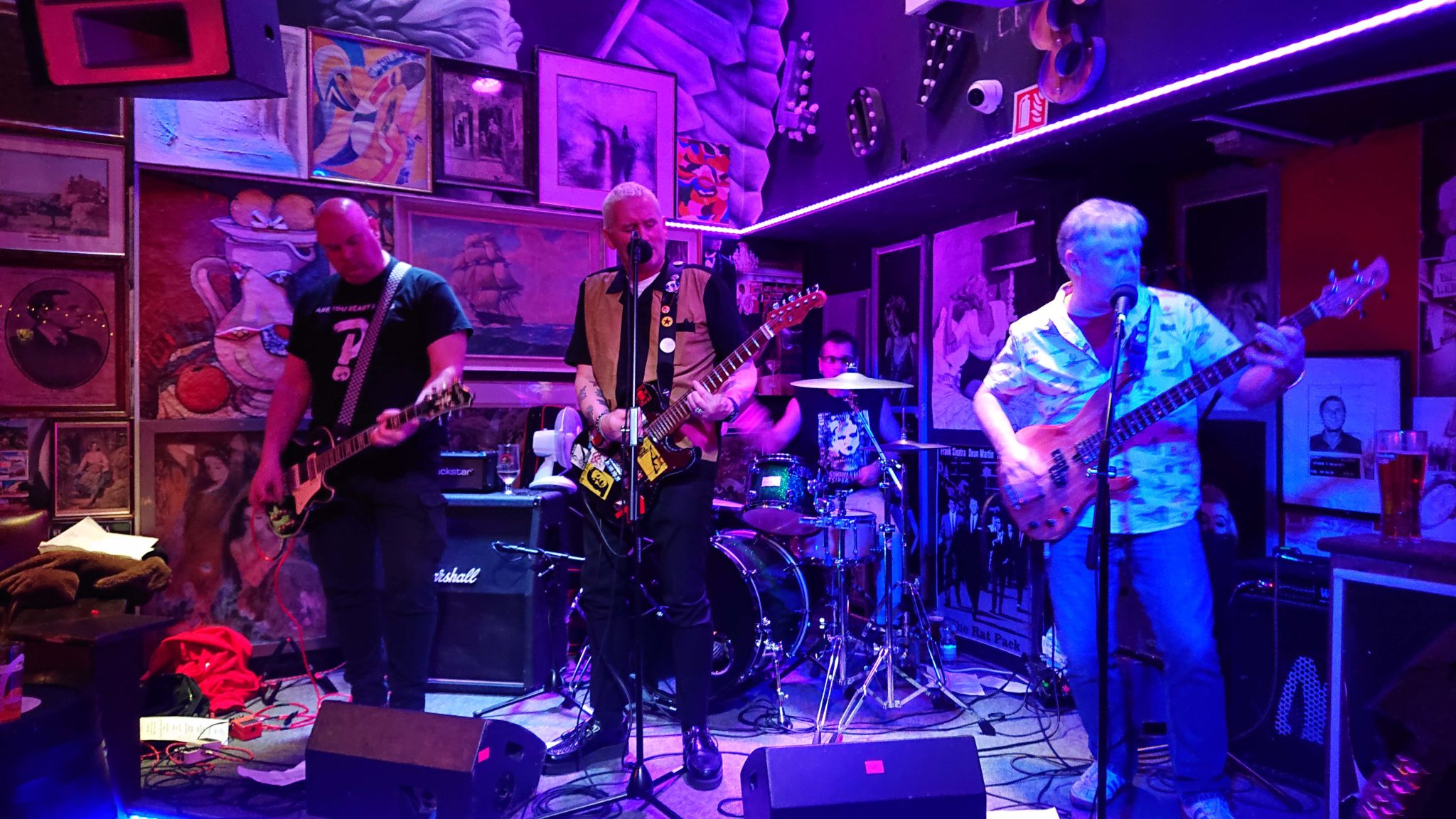 KILSHANE HOUSE
Springhouse, Co Tipperary
Tel: (062) 82 444
kilshanehouse.ie
It is no surprise that Kilshane House is now considered one of the very finest Special Occasion Venues in Ireland. The house was built in 1822 and is the centrepiece of 320 beautiful acres of private parkland in the heart of County Tipperary. Nearby attractions include the Brú Ború Cultural Centre, the Rock of Cashel, Cahir Castle, Mitchelstown Cave and Ormonde Castle. The Orangerie can comfortably accommodate 220 guests in a fine dining style, while the distinctive curvilinear Conservatory can cater for a formal dinner with 100 guests. The dining room has space for 24 guests, while the Billiard Room is the ideal option for an informal party with a choice of bar food and drinks.
Perfect For:
Weddings
Corporate Events
Musical Performances
Advertisement
IMRO LIVE MUSIC VENUE OF THE YEAR 2019 WINNERS:
IMRO National Live Venue of the Year
Coughlan's Live Bar and Music Venue, Cork
Advertisement
IMRO Dublin Live Music Venue of the Year
Vicar Street
IMRO Rest of Leinster Live Music Venue of the Year
Kavanagh's Bar & Venue Portlaoise, Co. Laois
IMRO Connacht Live Music Venue of the Year
Róisín Dubh, Galway
IMRO Munster Live Music Venue of the Year
Advertisement
Mike The Pies, Listowel, Co. Kerry
IMRO Ulster Live Music Venue of the Year
Íontas Theatre, Castleblayney Co. Monaghan
IMRO Music Festival of the Year
Electric Picnic
IMRO Small Music Festival of the Year
Sounds From A Safe Harbour
Advertisement
IMRO Tech Crew of the Year Award
Sea Sessions
IMRO Outstanding Contribution to Live Music
Angela Dorgan, Director, First Music Contact
Hot Press Live Venue of the Year
3Arena
Hot Press Gig of the Year
Advertisement
Fontaines DC in Mike The Pies
Hot Press Special Commendation
Róisín Dubh