Twenty Years?!? That Can't Be Right?
Island Records and UMC have announced an impending celebratory reissue of the U2 album All That You Can't Leave Behind for its 20th anniversary. On what's sure to be a beautiful day (yes!) for U2 fans, nothing will be left behind (I'll stop now) on the 30th of October when the album is expanded with a wealth of bonus material.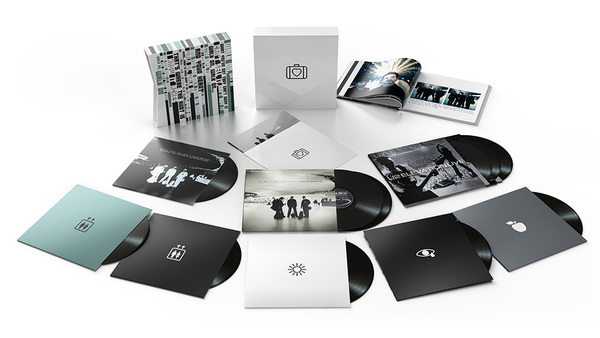 As well as standard CD and LP versions, there's also a deluxe 2 CD version and a massive Super Deluxe edition which includes great B-Sides like 'Big Girls Are Best' and their "rub-a-Dublin" run at Johnny Cash's 'Don't Take Your Guns To Town', and session tracks like 'Flower Child and 'Levitate' as well as 'Stateless' which originally saw the light of day on the Million Dollar Hotel soundtrack. It also finds room for the complete Elevation Live From Boston set (audio only) and the usual remixes - on separate 12"s if you dig deep and go for the vinyl version. The '2 also throw in a poster and a hardback book put together by official snapper Anton Corbijn.
Recorded in Dublin and France - and why wouldn't you? - this was the album where U2, in their words, re-applied for the job as the biggest band in the world, and, it says here, it's the only album in history to have multiple tracks win the award for Record Of The Year at The Grammys -'Beautiful Day' in 2001 and 'Walk On' in 2002. The Elevation tour famously made two stops at Slane Castle, which I bang on about here.
Advertisement
The set is available in a little while (sorry) but can be preordered from U2.com. In the meantime, you can be elevated ("you're fired, Carty" - Ed) by this marvellous acoustic version of 'Stuck In A Moment You Can't Get Out Of'.