With the announcement of two new live shows, music duo Bob Vylan will be making their way to Belfast's The Limelight and the Dublin venue Whelan's this Autumn
London duo Bob Vylan, made up of Bobby and Bobbie, has just revealed that as a part of their first headline tour since 2021, they plan to include a visit to Ireland this Autumn, complete with two fantastic shows.
Presented by Singular Artists, the duo's first performance will take place in Belfast at the Limelight on November 8th. The second can be found at Dublin's Whelan's music venue the following evening on November 9th.
Differentiated in description as "one being a vital and focal mouthpiece, the other a rhythm maker and keeper, one audience ringleader, one master of the calm," Bob Vylan's most recent work is their Bob Vylan Presents The Price of Life.
Bobby and Bobbie produced the 2022 album through their own record label, the Ghost Theatre. It offered them extensive creative freedom that, as they put it, allowed them "the space to showcase different sides of our personalities."
"We don't want to give the same thing over and over again, so we're tackling topics in a different way this time. It's serious and funny, it's communal and obnoxious, it's many things at any  given time, and it's a concept project. It explores the idea of paying your way  through life and the expense of living in a society that places money above all else."
Advertisement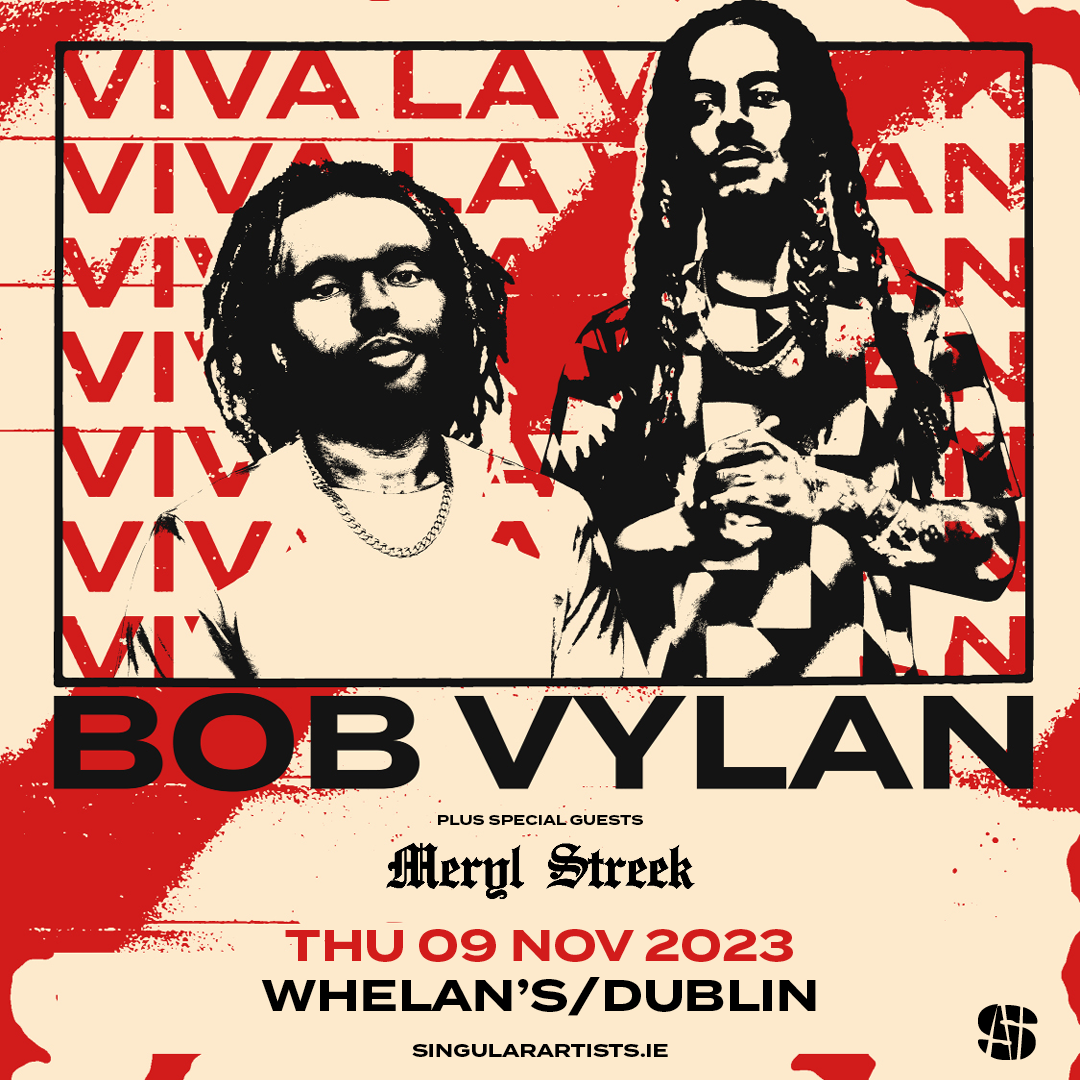 "It explores the places we've come from and the extremes we've seen people  go to in order to survive," Bobbi and Bobby continue.
"It also looks at the nuances around money in our society, the less obvious connections, like the world of advertising and art having  to align with advertisers' values in order to be given a platform, as well as the  price of healthy eating, the cost of technology not necessarily on our pockets but on our lives."
The creative liberation paid off. Bob Vylan Presents The Price of Life went on to not only hit the top of the UK charts (18 on the album charts, 4 in the physical charts, and 3 on the independent charts) but even won a few awards: the Kerrang! Best Album award and the MOBO Award in the 'Alternative' category.
A band that transverses genre and blends subcultures with their work, Bob Vylan is not an act to miss.
Tickets to see Bob Vylan live, starting at €19.90, go on sale this Friday at 10AM, here:
Listen to Bob Vylan's latest album, Bob Vylan Presents The Price of Life, here:
Advertisement
RELATED
Lifestyle & Sports
27 Sep 23