"Traditional Irish melodies were a form of rebellion, which might be why the Irish love them," Hermitage Green on their new beginning
Barry Murphy — one-fifth of Limerick heroes Hermitage Green — talks about the group's cracking new album, getting back on the road, and the Irish diaspora. 
A staple on the Irish live circuit since they began in 2010, Limerick alternative rockers Hermitage Green are eager to get back on the road. 
Their new album Hi Generation is due for release in less than a week, and because the band are known for their energetic live performances, releasing it just as the world begins to open up carries special weight. 
It's also the second time the band have released a record independently since leaving Sony Records. Signing to a major label and then making the decision to part ways begs the question: what went wrong? Barry Murphy assures me there's no bad blood between the label and the band – they just saw the music differently. 
"It's all intertwined with where we were in our career at the time, and what we expected from the label," he says. "I think we were probably a bit naive, in that we expected the label to get us to the next level, whereas I don't think it was really that relationship from the start. That was our first venture into a proper studio experience, and there was quite a lot of pressure and outside influences. 
"Our background, where we came from as a band, it was always the five of us – really tight-knit. I think we were playing an unusual style of contemporary pop music, and people were constantly trying to put us into a specific genre."
Advertisement
Hi Generation marks a new beginning.
"The difference with this album and the last EP," says Murphy, "is that we can do whatever we want. We worked with the same producer, Philip Magee, who is first and foremost one of our best friends. We met along this journey, and he's created the most fun environment.
"It's all good, we had to go through the other stuff to get to this place. You've got to write what you're proud to put out, for yourself. I can only speak for ourselves, but this bunch of songs is really us. In the past, we recorded stuff that didn't represent us lyrically. You just have to pour yourself into it, whether people like it or not."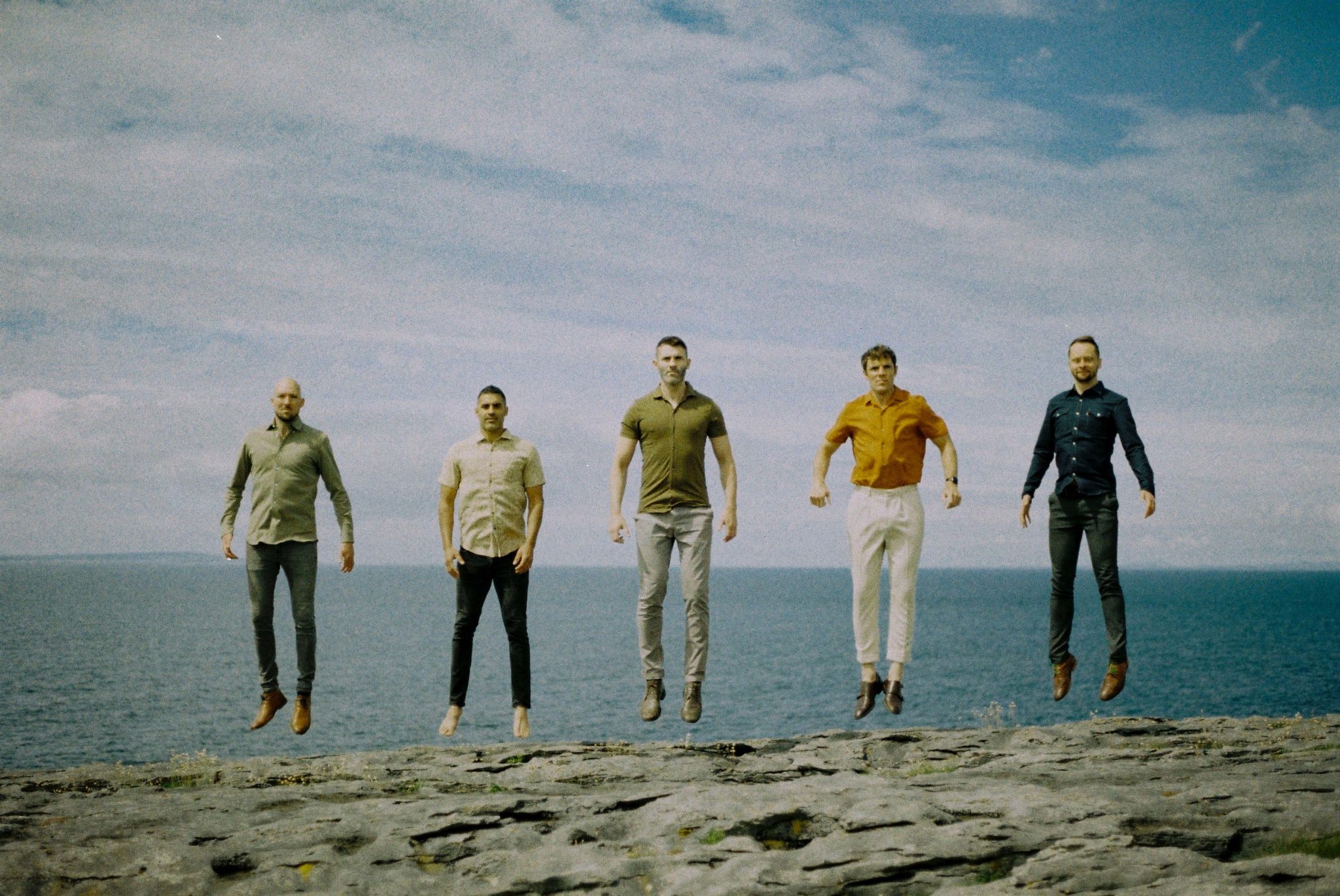 Hi Generation sees the band veering in the direction of mainstream pop, while maintaining their alt-rock and folk sensibilities – experimenting with genre as much as possible.
One of the more unexpected songs on the record is 'Ishmael & Maggie', a track the band recorded while on tour with Canadian alt-folk band The Trews. 
"Our management company is from Toronto, and my manager had worked with The Trews for a long time," Murphy explains. "We were over there maybe three or four years ago – we met the boys and said to them, 'If you ever want to come to Ireland, let us know.'" 
The Trews accompanied Hermitage Green at a few shows, and then the lads tagged along for The Trews' East Coast tour of Canada. 
Advertisement
"That Christmas, they came and played with us in Cork at St. Luke's. We just were having such good craic, and I wanted to capture some of it." 
So Murphy recorded the track in the green room.
 "When it was finished, we just thought, 'That has to be on the album'," he says. "I knew it would work with an Irish audience. The guys in the band all have Irish and Scottish heritage, and you can hear it in a lot of their music. Actually, there's a song over here that's hugely famous, which Mary Black recorded back in the '90s, called 'Sonny', or sometimes 'Sonny's Dream' – it was written by a guy from Newfoundland named Ron Hynes. 
"And everyone in Ireland thought it was an Irish song. There's a huge crossover. The boys played that Mary Black song on their tour here, thinking nobody would know it!"
The subject of the Irish diaspora is fascinating, and Eastern Canada – specifically Newfoundland – is one of the few small pockets of the world where Irish slang, patterns of speech, and forms of music have endured. 
Murphy has some theories about why music plays such a central role in Irish culture and life. 
"I've been watching documentaries about some of this stuff recently, and when the British were ruling over here, they didn't allow people to play music," he says. "So playing traditional Irish melodies was a form of rebellion. Most human beings are deeply connected to music, I think, but that's perhaps where the Irish love for it comes from."
Advertisement
Murphy and the rest of the band understand that urgency – the need to play their own music. 
"When we started in Limerick in 2010/2011, there was such a shit buzz in the city," he reflects. "With the recession, it took such a bad hit. And all we wanted to do was just get into the corner of the pub and play music – do something productive that would make us feel a little bit better.
"I don't think we realised at the time that was what we were doing, but we felt it resonated with people. People were coming in to see us and we had this connection with the crowd that went totally hand-in-hand with the music. We were always working to make our live shows more joyful. And when we started touring Canada and Australia in particular, we always felt that deep connection with anyone who was from Ireland, or had to leave Ireland." 
• Hi Generation is out now. 
Read the Hot Press verdict on Hi Generation here.