The Kilkenny electro-pop duo are back with a fresh banger.
49th & Main have shared a brand new single in the aftermath of their hugely successful Must Be Nice EP release, titled 'Believe in Love'.
Paddy King and Ben O'Sullivan have already gained attention with 20 million streams amassed on Spotify since 2020. Must Be Nice was released on July 22nd, with festival appearances all around Ireland earning them deserved attention all summer.
Following previous single 'Never Gonna Stop' garnering over one million streams and hitting one million monthly listeners on Spotify, Kilkenny pairing 49th & Main are ready to hit the ground running into the new year with 'Believe in Love'.
Injecting stunning saxophone melodies into electro-pop beats and harmonised, warped vocals on the chorus, you'll easily be swept up in the hype of 49th & Main. "We've got to believe/for the world to see/the truth is love is in unity," gospel vocals echo.
It's got a warm message of uplifting others, raising us out of the slumber of our soon-to-be-winter blues. Armed with their usual pounding drum beats and dancefloor magic, they've progressed their sound even further.
Advertisement
"We wrote 'Believe In Love' off the back of Must Be Nice, we wanted to make something fun with the intention of bringing it to our end of year live headline shows," Paddy recalls. "The aim will be to unite and uplift the crowd, and for fans new and old to celebrate the incredible whirlwind of a year we've had all together."
"As soon as I heard the sample I knew I had to build a track around it," Ben adds. "Look, it took a good while and the song itself has been through more iterations than a horse has hair but it got there in the end and it turned out pretty great if we do say so ourselves!"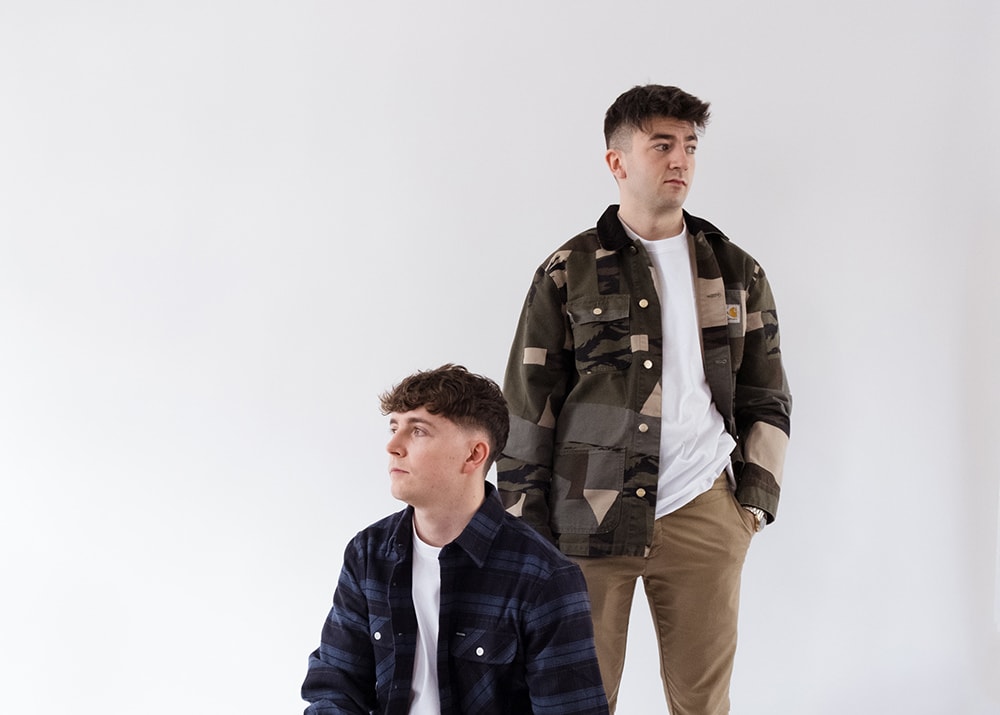 The pair's career journey hasn't been an easy ride. Their name stems from a trip Ben took to Vancouver – making music for Paddy to work on when he returned. It was around this time that Ben developed a rare blood disease (aplastic anaemia), not only making him chronically fatigued but prone to infection. After returning home and receiving a diagnosis in January 2020, left heavily immunocompromised Ben was almost completely trapped between an attic or a triple-sealed hospital room.
Three months later, 49th & Main introduced themselves to the world, with 'Party Alone' as their stamp. Later, the brilliantly infectious 'Catching Eyes' accumulated over 13 million streams on Spotify.
The band recently signed a global record deal with independent label Counter Records, an imprint of Ninja Tune - home to Bonobo, Bicep, Thundercat, Kelis and Black Country, New Road. Paradigm have come on board to support their live journey.
The band put a full UK and Ireland December tour on sale a couple of weeks back, with London (Electrowerkz) and Dublin (Academy) selling out in under an hour, Manchester and Bristol now also sold out with the rest not far behind. Safe to say these lads are going places.
Advertisement
Check out the visualiser for 'Believe in Love' below (by talented Irish designer Aaron Fahy).
RELATED