"We couldn't get out the (hotel) door. If you went out in the car, you'd be seen and chased (by fans)."
Niall Horan has revealed he was "afraid" to go outside after being chased by fans whilst on tour with One Direction.
In an interview with Cosmopolitan UK, the singer from Mullingar admitted touring with his former bandmates Harry Styles, Louis Tomlinson, Liam Payne and Zayn Malik was "f***ing crazy", despite loving it.
"We'd go to countries and never see a second of it - it was hotel, venue, plane, same again," the Irish singer-songwriter explained.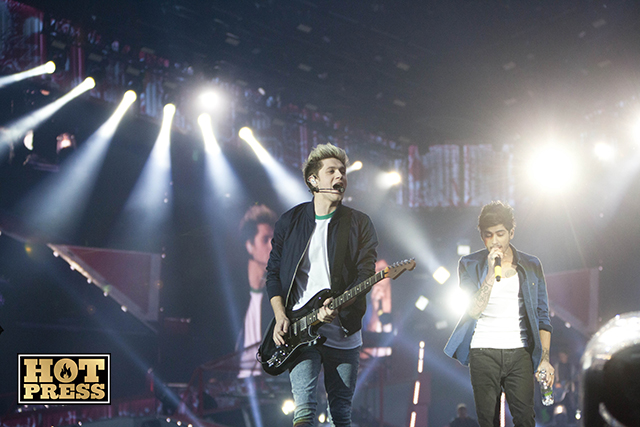 "We couldn't get out the (hotel) door. If you went out in the car, you'd be seen and chased (by fans)," he continued.
Advertisement
"I understand why it was going on, but it gave me a thing where, when I came back to London, I would be afraid to go out. There was a period where I actually couldn't."
After becoming one of the biggest pop groups in the world since their inception in 2010, the boy band was put on an indefinite hiatus after five albums and four world tours.
Horan, who initially launched his solo career with hits 'Slow Hands' and 'Heaven' told Cosmo discussed how he was both "excited" and "nervous" to be releasing his third album, The Show.
"I hope I didn't waste 18 months writing something for people not to like it... There's no heartbreak stuff (on this album), so there needed to be a new concept," he said, speaking of his forthcoming record.
"The only good part of the pandemic for me was that I was actually happy being still. I had time to breathe; I realised it doesn't have to be a thousand miles an hour all the time."
The 29-year-old artist, who performed for US President Joe Biden at the White House before his recent visit to Ireland also touched on his friendship with Scottish singer Lewis Capaldi.
Advertisement
"There's not a bad bone in his body. He's a solid friend, and he also happens to be one of the funniest f****** you've ever met in your life," he said.
The two surprised fans last August when they busked on Grafton Street, with videos captured going viral on social media.