By: Peter McGoran
To mark our 1000th issue, Hot Press sits down with Ticketmaster Managing Director Keith English to talk about some of the major developments in the live entertainment industry since Hot Press launched – and over the past 25 years in particular. Plus: what the future holds... Interview: Peter McGoran
Formed back in 1976, Ticketmaster's story for the past 43 years has been one of success and innovation. They have helped to revitalise the live entertainment industry in every country that they've operated in. As well as running a unique competition with Ticketmaster, where they're giving away €1,000 worth of Gift Cards, we look back and tell the story of how it became Ireland's largest ticket seller.
"Ticketmaster was originally started by a couple of staffers in a university in America who were selling paper tickets, and who realised computerisation was the way forward," says Keith English, chatting to us in Ticketmaster's Irish head offices. "So they found a programmer and began building a system that would reshape the industry."
And so it has. Throughout the 1980s, Ticketmaster were licensing their software around the world to budding entrepreneurs, contributing to a vast improvement in the live entertainment infrastructure. In the '90s, an Irish business duo saw their opportunity.
"There was a local Irish company here trading as Ticketshop, with Tommy Higgins as the MD and Eamonn O'Connor as the General Manager. They used to do manual ticket-selling, before these ticketing platforms came to Ireland."
The two founders had the business savvy – and also the vital personal charisma – necessary to pitch themselves to Ticketmaster as partners.
Advertisement
"They got word that Ticketmaster were in town talking to potential clients," says English. "So they set up a meeting and eventually convinced them that it would be a good idea for Ticketmaster to buy a majority stake in their local Irish business. Ticketmaster bought the stake, they supplied the technology, and off you go from there. In 1997, Ticketmaster in Ireland was formed."
RESEARCH & DEVELOPMENT
At that time, Keith was working for Ticketmaster in England. He moved back to oversee the IT department in Ireland and has been there ever since the company began. What are the main developments he's witnessed in the live entertainment industry over the past 25 years and more?
"There are almost too many to name," he laughs, "but a couple of things stand out for me. In Ireland, the difference in the quality of venues compared to when I came home in 1997 is astounding. People thought that Harry Crosbie was crazy when he set up the Point Theatre back in the day, but now, 3Arena is a truly world class venue. It was recently ranked the fifth busiest music arena in the world.
"Then you've also got big football stadia, many of which have been totally refurbished, like Páirc Uí Chaoimh. You've got pristine indoor venues like Vicar Street. Then, even as a small example, they just finished a project in the Olympia Theatre to redo all the bars. These places are like night and day, compared to when I was a kid back in the 1980s, where you'd go to certain venues to see a band and God knows what'd be on the floor! People these days expect more, and Irish venues and promoters are able to offer it to them."
Advertisement
The new era, in which artists need to tour more as their main source of income, has given Ticketmaster opportunities to improve their services and offer more to Irish customers.
"When Ticketmaster started and when a lot of our clients started, they were touring to promote albums – now they're touring because it's necessary to make a living. They used to come once every 10 years, now they're coming regularly."
The upshot of this is that artists, and their managers, require the places they visit to have an efficient live infrastructure.
"If this is your livelihood, everything has to work," Keith explains. "You have to go somewhere where you know the show will be run well by the local promoter. You also want to know that the venue will be right, the ticket agent will do the best job possible, and the money will be safe. There's a high expectation level. So Ticketmaster has to do the kind of job which will enable our clients – the promoters and people running festivals and events – to chase down these artists and their agents and say, 'This is the place to come'."
To that end, Ticketmaster has continued to adapt and improve its services to meet the needs of both customers and clients. Research and Development play an important role in this.
"We have R&D teams who are looking at new technology and how it can work for ticketing. We're always thinking ahead. We probably have more technology-focused employees on our staff than anyone else. Coders, developers, PMOs. Some of it is consumer-facing technology, then some of it is client-facing – how to help set up your show, how to manage inventory. It's a big operation, but our staff are really incredible."
DIGITAL TICKETING
Advertisement
What's the next big development that Ticketmaster is working towards? "I think it's digital ticketing," replies Keith. "Last year, we scanned 320,000 mobile phone tickets into various events. This year, we'll double that. Khalid, who just played in the 3Arena, 26% of all his tickets were digital. Two shows that we just sold for MCD, with Rex Orange Country, they were both 100% digital. The band wanted it that way."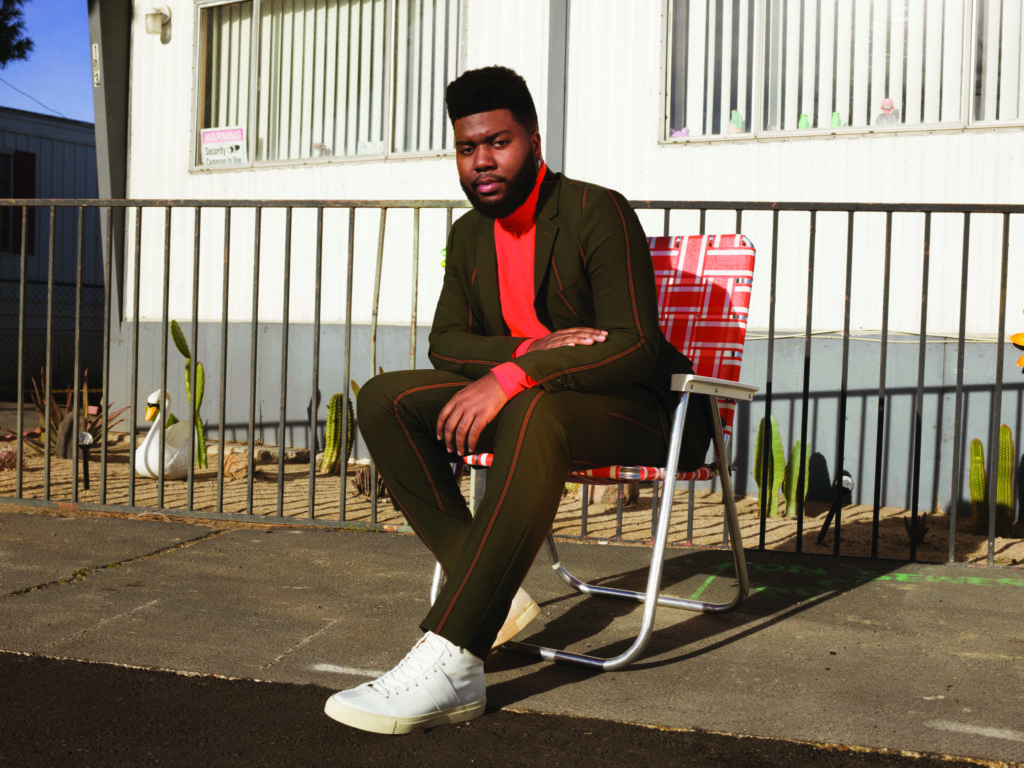 For Keith, digital ticketing offers a way for Ticketmaster to remain interactive with their customers in the lead up to events.
"This thing of putting a piece of paper in an envelope and dispatching it and never seeing it again – it's dying. When we put that digital ticket out there, it's alive. It's part of an ecosystem. People can transfer it around. We can update our customers with information about an event. We can improve their experience. On top of that, we hope to be able to identify to event organisers not just who's buying the tickets, but who's coming to the show. They can get to know their customers."
Digital ticketing will also prove useful for fans attending sports events with Ticketmaster.
"We ticket most of the big provincial rugby teams. We do the national soccer teams in Ireland – north and south. In the States, we do the NFL, Major League baseball. It's the same thing – a live ticket into a consumer's hand. Our clients want to know who their patrons are – and for good reason. They want to see the customers who are coming to one or two games a season and be able to turn to them and say, 'We can offer you a season ticket at this price'. So digital ticketing is going to play hugely into that relationship."
As a committed music fan, Keith is proud to work for Ticketmaster in a country with a famously large appetite for live music.
Advertisement
"Artists just love coming here, because you always get such a great reception. As we noted, 3Arena is one of the busiest venues on the planet, which is incredible for a city of this size. Every night in this city, there's people out at music events. There's always a buzz. That's not to mention how incredible the festival season is in Ireland – I can't keep up with the new festivals which have launched in Ireland!"
A Ticketmaster Gift Card is the perfect present for any live entertainment fan. To celebrate the jam-packed, star-studded 1,000th issue of Hot Press, Ticketmaster are giving away €1,000 worth of Gift Cards. To enter for your chance to win visit Ticketmaster.ie/hotpress before Friday 25th of October.