Thornton Pianos: Competition for Ritmüller Modern 112 Upright narrowed down to shortlist of 20
There were thousands of entries to our competition, run in conjunction with Thornton Pianos, to win a stunning Ritmüller Modern 112 Upright! The good news is that we are getting close to selecting an outright winner, of which there can be only one...
Following thousands of remarkable entries for our competition with Thornton Pianos (thorntonpianos.ie), our busy – and we mean very busy, and tired! – judges have finally narrowed it down to a shortlist of twenty!
The competition for the Ritmüller Modern 112 Upright in a white gloss finish, with a retail price of €3,645, sparked an incredible response from people around the country – from young aspiring musicians to big, music-loving families; and from teachers on a mission to professional players, reaching for the stars.
In their competition entries, people reflected on the role of music as a crucial form of expression in their lives, and also of escape – something that became even more intense during lockdown.
The full list of 20 finalists is as follows:
Amy Rigney
Ann Beirne
Ben Wanders
Blainad Martin
Carrie Baxter
Cora Harkin
Cuan Durkin
E Maloney
Enrika Kirsininkiene
Gemma Cox
Grace Kim
Kevin Murray
Lavinia Mulligan
Louise Rushe
Maria Borck
Mollie McGinn
Niamh Kavanagh
Siobhán Shiels
Trish Sweeney
Trish Whelan
The prize up for grabs is the Ritmüller Modern 112 – a compact, stylish upright piano that's suitable for all players. It's also taller than typical pianos of this style – allowing for enhanced tone and dynamic range, due to a larger sound board and string length. It is a really beautiful instrument.
Thornton Pianos is an Irish family-run business that has been supplying new and reconditioned pianos nationwide for over 50 years. Renowned for their attention to detail, and ensuring that every piano they work on in-house meets the highest standards, Thornton Pianos are delighted to bring the excellence of Ritmüller pianos to their showroom and stages across the country.
The renowned brand was played by American piano virtuoso David Syme at the Lord Mayor of Cork's Christmas Gala last year.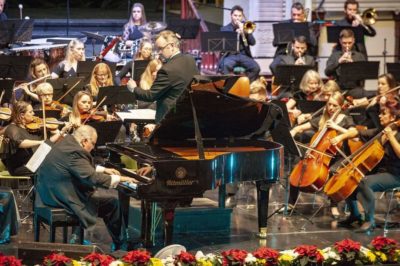 Keep an eye on hotpress.com for news of the final winner – coming soon!