To be in with a chance of winning this stunning upright piano, simply fill out the form below.
We're thrilled to be teaming up with Thornton Pianos, to present one lucky musician with a Ritmüller Modern 112 Upright in a white gloss finish – with a retail price of €3,645.
A compact, stylish upright piano that's suitable for all players, the Ritmüller Modern 112 is taller than typical pianos of this style – allowing for enhanced tone and dynamic range due to a larger sound board and string length.
Thornton Pianos are an Irish family-run business that have been supplying new and reconditioned pianos nationwide for over 50 years. Renowned for their attention to detail, and ensuring that every piano they work on in-house meets the highest standards, Thornton Pianos are delighted to bring the excellence of Ritmüller pianos to their showroom and stages across the country.
The renowned brand was played by American piano virtuoso David Syme at the Lord Mayor of Cork's Christmas Gala last year.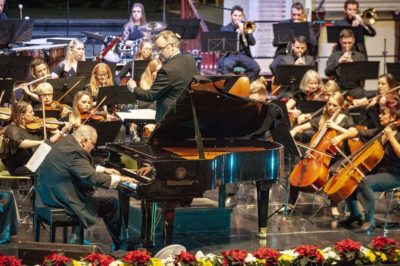 To be in with a chance of winning, simply fill out the form below.