The Japanese House on new album In the End It Always Does: "It's a great record, I genuinely am so proud of it"
Masterful hyper-pop musician and producer The Japanese House discusses her latest record In the End It Always Does, celebrity collaborations, and the importance of queer representation in music.
In the ever-evolving realm of indie pop, The Japanese House has been steadily making waves and capturing hearts, with a winning combination of mesmerising soundscapes and introspective lyrics.
The Japanese House is the alter ego of enigmatic English singer-songwriter and producer Amber Bain. Amber has carved out a unique sonic landscape that effortlessly blends ethereal dream-pop, electronic beats, and introspective lyricism.
While Amber Bain has begun to carve out a legacy for herself, few are familiar with her real name or nature. Ambiguity has long been at the centre of The Japanese House project. It's a terrain the U.K. musician explored early on in her life, when she spent a week pretending to be a boy while vacationing with her family in the seaside town of Devon, England.
"Even then I wanted to be a boy and didn't really feel like a girl," Bain recalls, "so I would pretend to be a boy and dress up, put a backwards cap on to cover my hair, and call myself a boy's name like Danny".
"'Danny' even ended up having a holiday romance with the girl next door," Amber adds. "In the end, I had to reveal my true gender, and I was five – so the only way I could do that was showing her that I had pink clothes."
Advertisement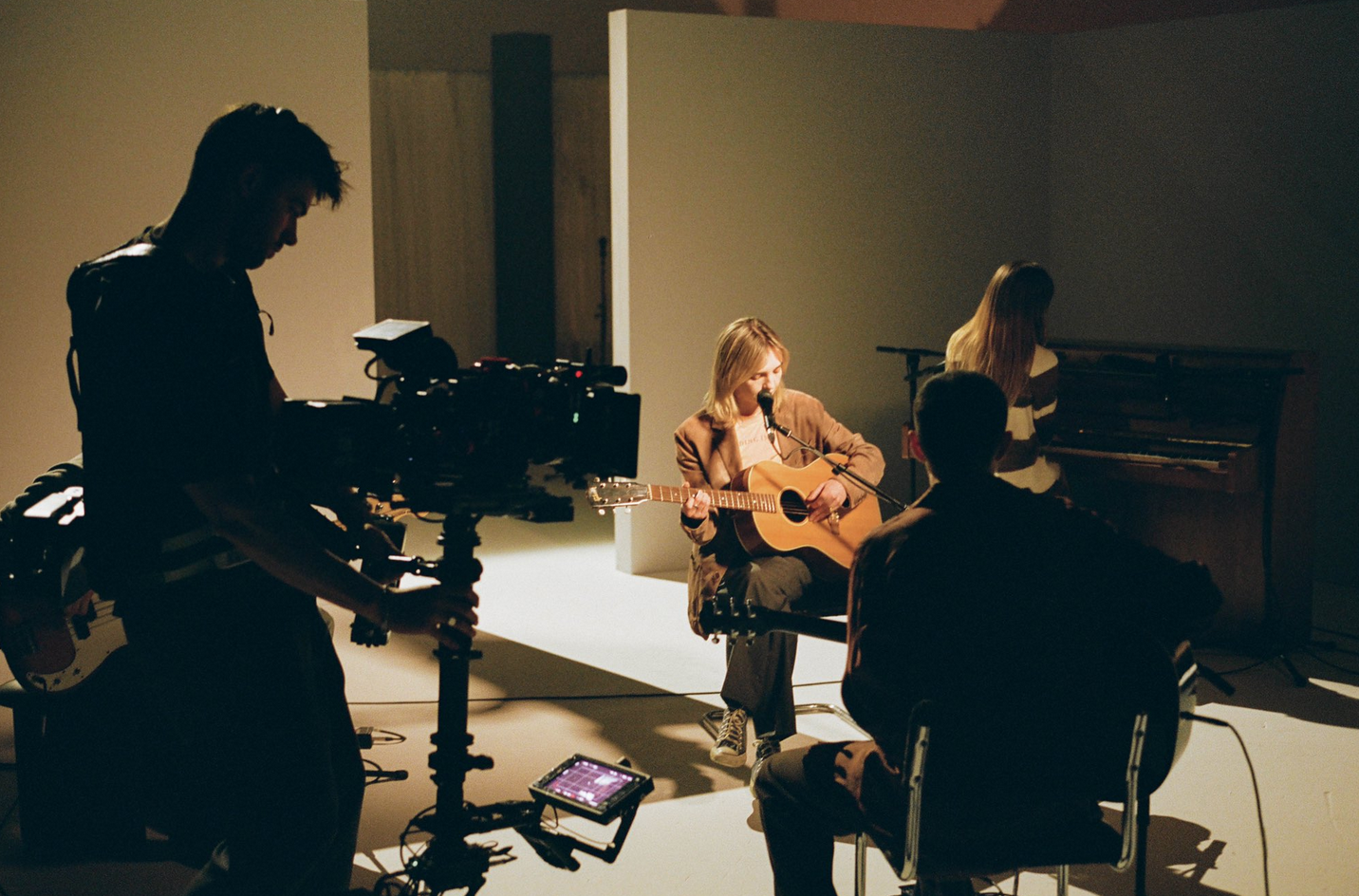 Bain has struggled throughout her life to give a full definition to her own gender identity, admitting that it is an "ongoing thing." In Bain's highly anticipated new album, In the End It Always Does, released on June 30, The Japanese House manages to delve into profound themes of gender identity and the poignant concept of a boyhood left un-lived, inviting listeners to navigate the complex nuances of a personal narrative, embracing vulnerability, and the longing for experiences that could have been. It is a very a personal piece of work indeed.
"I'm still not sure what I identify as gender-wise, but it's just nice that there's language to describe it now, because when I was five there wasn't language available to explore those ideas," says Bain. "Being gay was kind of 'other', so I guess the album now is kind of speaking on a boyhood that I didn't really get to experience."
In her latest project, Bain fearlessly explores these emotional depths through a meticulously crafted approach to creating music. With gossamer melodies, shimmering synths and highly intimate lyrics, each track achieves a delicate balance between melancholic reflection and a sense of hopeful resilience, in a mix of sounds that is difficult for even the musician herself to describe.
"When you look at songs like 'Baby Goes Again' or 'One for Sorrow, Two for Joni Jones', it's all over the place in terms of specific genres. But it sounds like me: I think that's the only thing that makes it cohesive!" Bain explains with a laugh.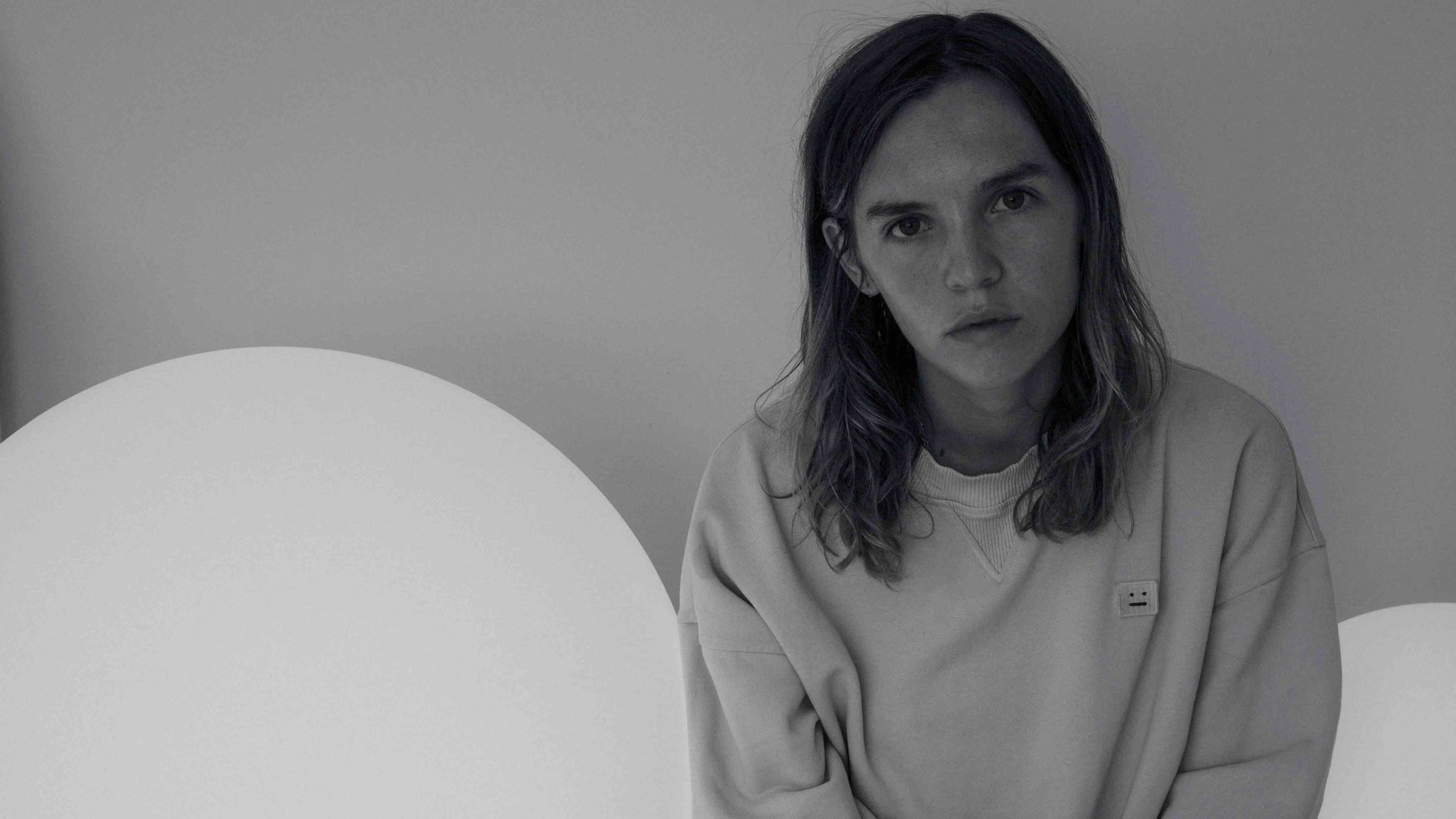 In the End It Always Does is indeed cohesive, the variety of genres proving no distraction. Bain it fact, can describe the mix of melodies throughout in two words: "purposefully eclectic."
Advertisement
"I actually really love it when every song in an album sounds like the same genre," she remarks. "A perfect example of that would be Teen Dream by Beach House – I think that's amazing. But I would be so bored making an album like that! I get very obsessed with various different things. One minute I'll be obsessed with hyper-pop, and the next minute, I'll be listening to something like Celtic folk."
The musician's mix of musical tastes is evident on the album - soaring from softer pop mixes in 'Sunshine Baby' to bouncier electronic finishes in 'Boyhood'. An impressive roster of collaborators , including the ever-iconic pop queen Charli XCX adds to the allure.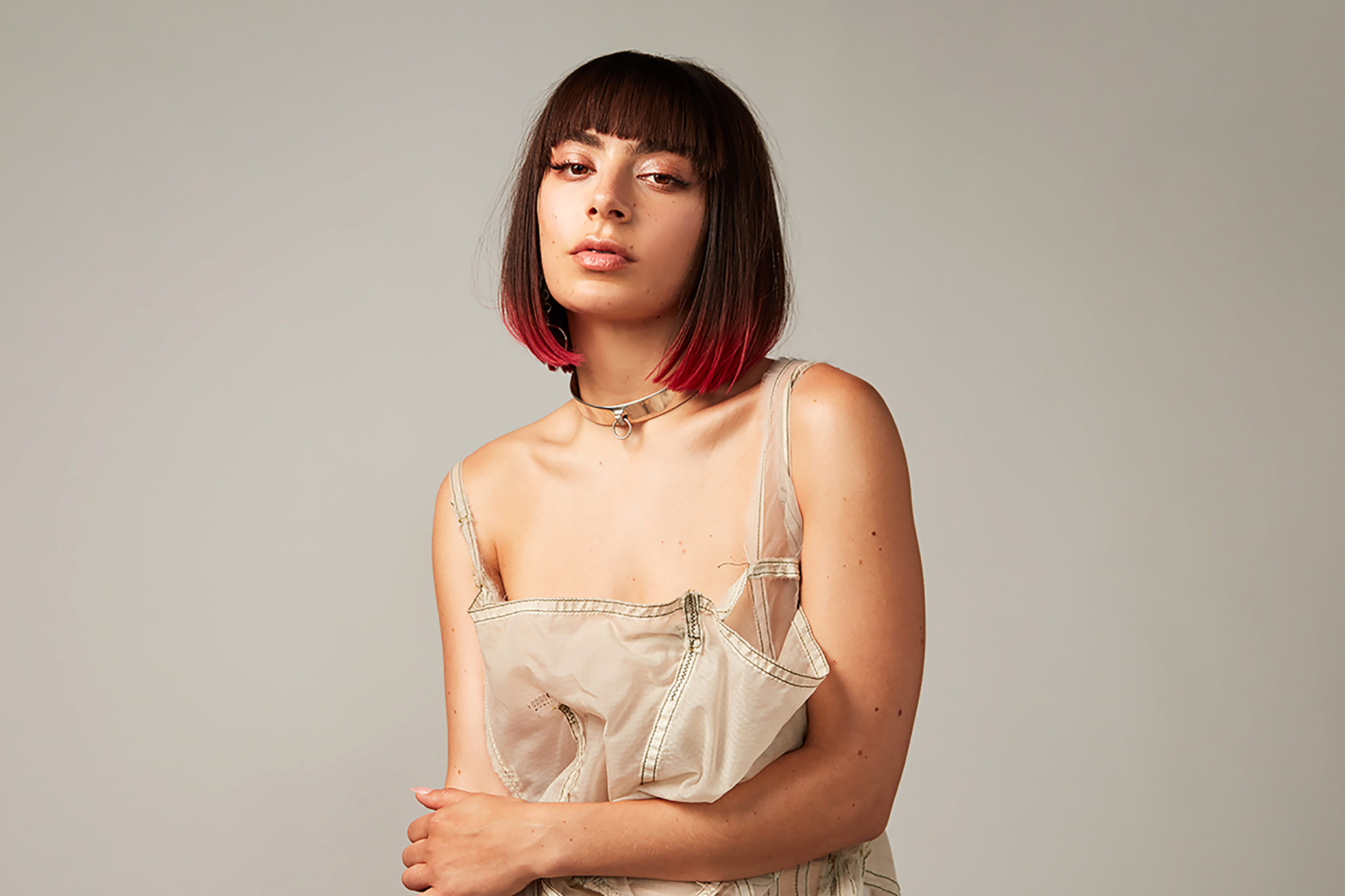 "I'd love for her one day to be a feature on a song, but she came in and helped on the song 'Friends'. I was stuck and she came in and just got me out of that artist's block," Bain recalls.
Bain also admits that she has grown to love the art of collaboration.
"I used to be really defensive and think 'I need to produce everything, I need to do everything on my own, I don't want to collaborate because if I collaborate, then everyone else will get the credit'," Bain says. "I've done that before myself – I've assumed that someone's just singing something when, actually, they're producing the whole project. That's an intrinsic part of the sexism of this industry.
"In the last few years I've let that thought go. I don't really care what the response is. If someone thinks that Matty Healy wrote all my lyrics, I don't even think about it. My change of thought has allowed for more collaboration and freedom in my music. It makes life a lot easier."
Advertisement
The mention of the headline-grabbing frontman of the 1975 is hardly accidental. Both the 1975 and The Japanese House are signed to the same record label, Dirty Hit and he's a pal.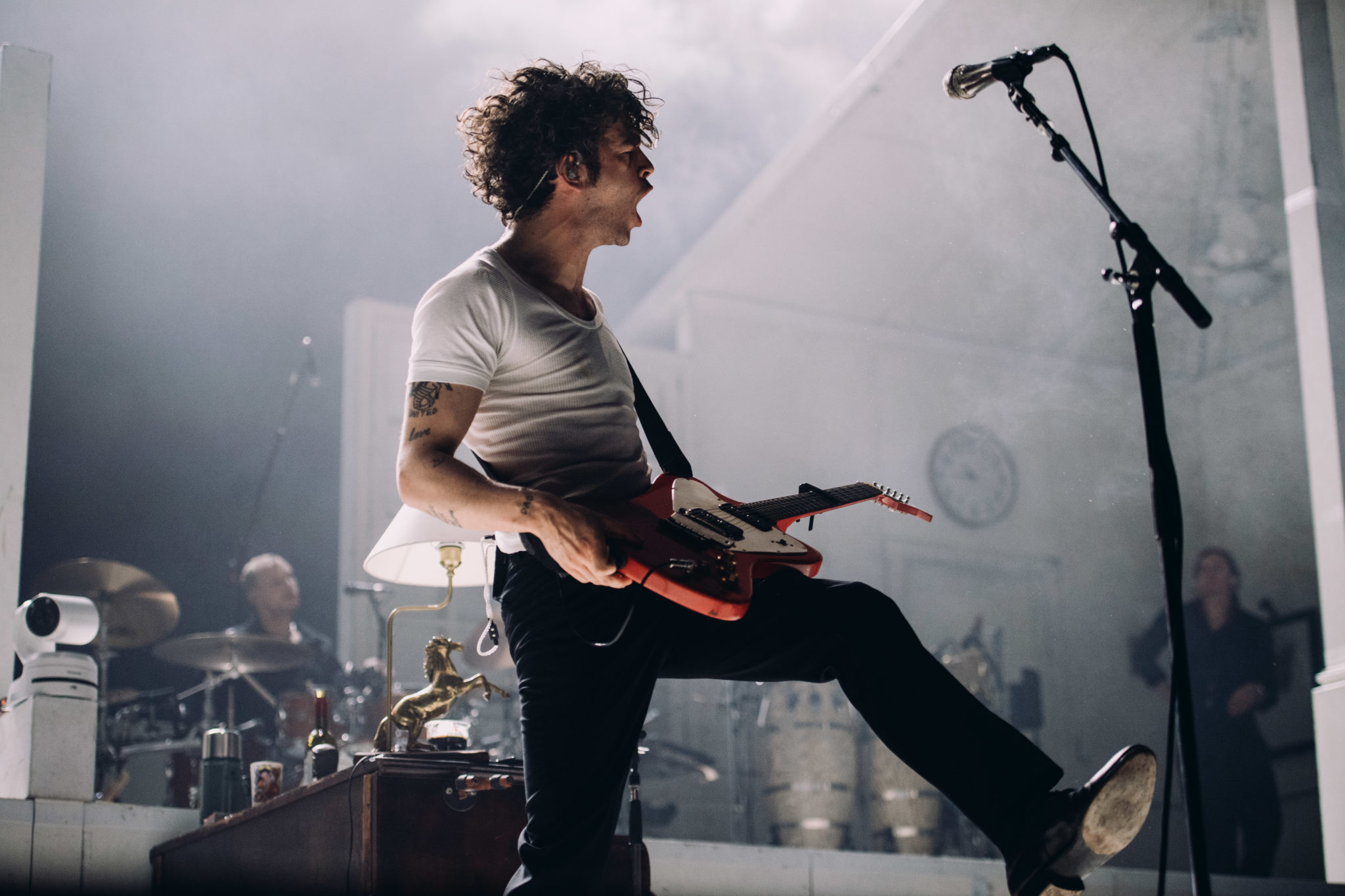 "I think we've both had an influence on each other," Bain says. "We've been working together and known each other for 11 years, and I think we both have a lot of similar tastes in certain things. He's always just been super-supportive. I'm really lucky that I have so many musicians that I know that I would also want to work with".
Dirty Hit Records has been a blessing. Amber says that "there's no pressure" from the label.
"I'm really lucky with Dirty Hit," Bain smiles. "I've managed to get away with having limitless production time, there's no pressure to write quickly - as you can tell, since it took me four years to release this!
"The thing that they always said was, 'It doesn't really matter how long it takes you to make it, you're the kind of artist where it's just important that you love it'. And it's a great record, I genuinely am so proud of it. I wouldn't change it in any way when I listened back to it."
Bain's musical themes throughout In the End it Always Does could aptly be compared to some of those from the 1975's pop hits. One moment she basks in loving bliss, the next she's catatonically depressed.
Advertisement
The extravagant pop-rock of 'Touching Yourself' attempts to square sexual desire with the sensation of not being truly seen. "I want to touch you, but you're too far away," she belts in the hook, an exuberant climax softened by Bain's aching delivery. It's clear that Amber took her time carefully crafting each track – but the singer insists that she takes a practical approach to making an album.
"I'm not one of those artists that writes 1,000 songs and narrows it down. I know that a lot of people in the industry struggle with internal and external pressure to keep writing and releasing, releasing and releasing, and I'm just glad that it's not me. I just physically wouldn't be able to do it."
She admits that she finds it "difficult" when she hits a creative wall.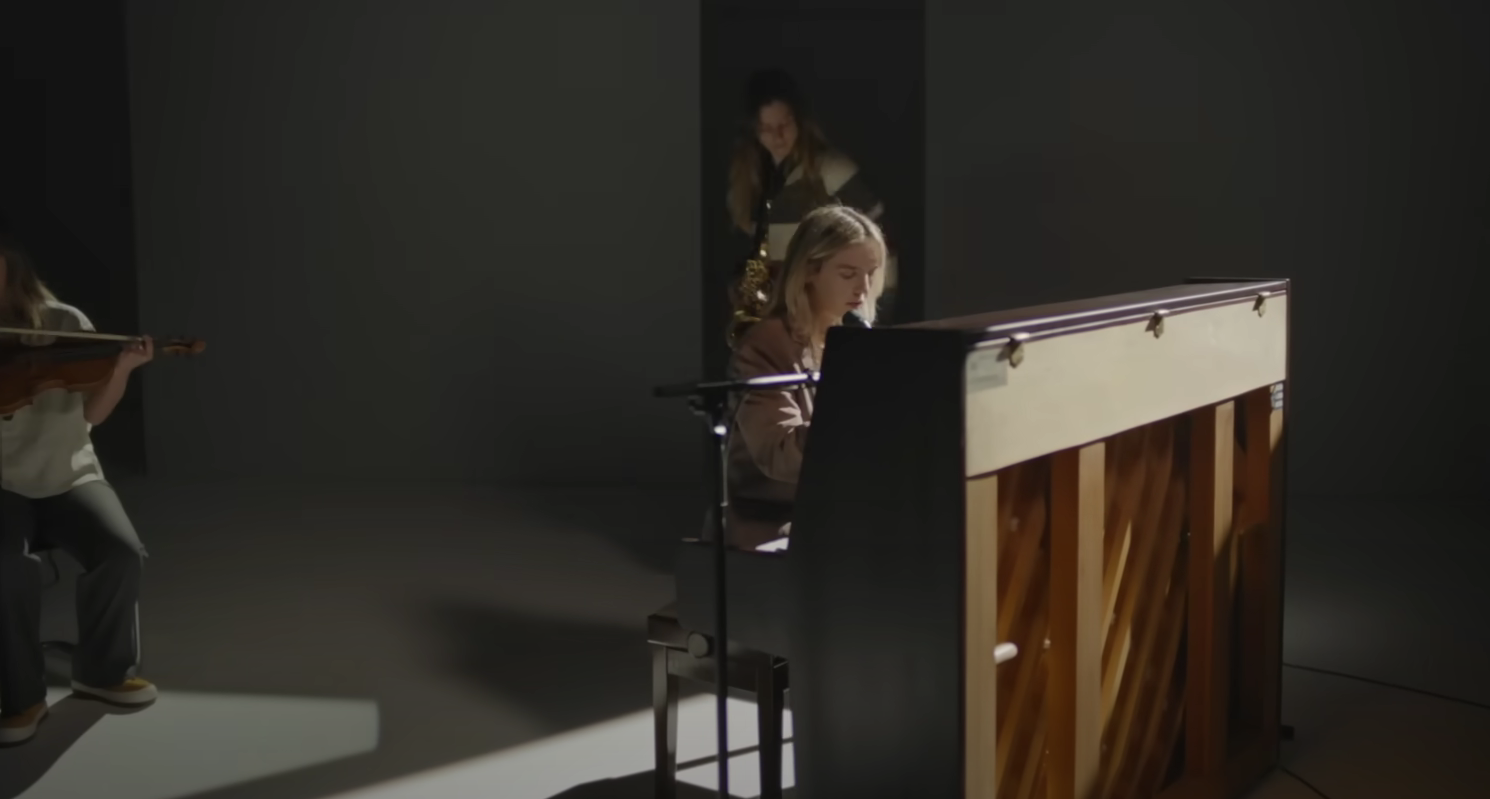 "I have some weeks where I can't actually write anything," she confesses, "and it's just really tricky to complete stuff. But when I'm actively writing, it's the best feeling. I'd describe it as the only sustainable addiction and in a weird way!"
Ultimately, The Japanese House is about pushing the boundaries of pop music, while offering solace to those who are navigating their own journey of self-discovery.
"I think it's really important to be honest to myself and my identity in my songs," Bain explains. "Even something as small as including female pronouns in a song can change a lot for a young queer person. Growing up, I think that finding out that my favourite musicians were gay was a big turning point for me in terms of being able to come out.
Advertisement
"I don't think I would have come out for years if that hadn't happened. If people like your music and respect you as an artist, and you also happen to be queer, then I think it's important that you talk about it. Hopefully it will be helpful and just normalise talking about it!"
Following the release of In the End It Always Does, The Japanese House is set to embark on a tour across North America, where Stateside fans will be treated to the first live renditions of her newest tracks.
"I'm super-excited to tour, but it's gonna be weird!" Bain admits. "We all had it taken away for so long, it's a reminder to savour it and love it, so I won't complain. Even when I'm eating nothing but chips and can't remember what it's like to sleep in my bed because I'm on a tour bus all the time – it won't affect me because I've realised that I genuinely love that life.
"I'm so lucky that I get to hang out with my friends, going around the world and playing songs," Bain adds. "Of course there will be difficult times, but I believe it's the best job in the world."
In the End It Always Does is out now.