After 3 decades of music, folk songstress Sharon Shannon returns to Whelan's for three nights of shows in August, each with its own setlist.
Known for her traditional Irish tunes and compositions, folk artist Sharon Shannon has been making music for over thirty years.
The 54-year-old's self-titled debut solo album, Sharon Shannon, came out in 1991. It was the best-selling traditional Irish music album to ever be released in Ireland. It was followed a year later with a historically stunning and mythological performance at Whelan's.
Now, Shannon plans to return to the music venue's stage this August for a trilogy of shows, celebrating the extensive career she's built since that first summer's night performance in 1992.
Set for August 17th, 18th, and 19th, each night will offer something different to the music venue. Her first performance on Thursday, August 17th will be with Alan Connor. The next night will see the Sharon Shannon Trio take the stage and the night after, Whelan's stage will play host to the Sharon Shannon Band.
Overall, over 50 different pieces of music will be played at the venue, the different performances only seeing two pieces in common between the shows.
Advertisement
"Each of these line-ups I play with lend themselves to different arrangements of my music and so consequently, so by having a different line-up each night, means I can have a different set list each night," Shannon explains.
"So it will be a completely different show each night. I'm looking forward to bringing back the fiddle in the set and playing more tunes on the electric guitar."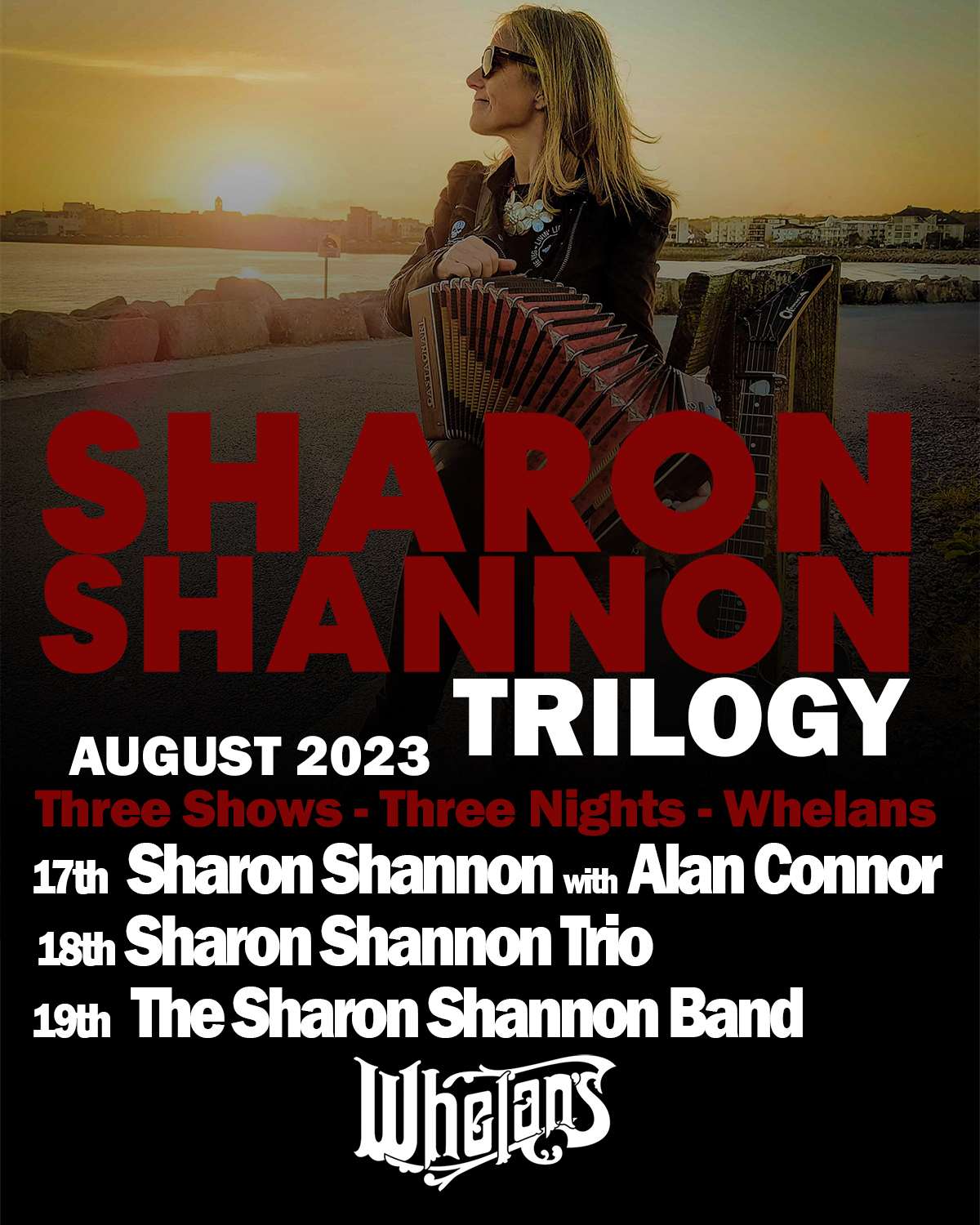 As one of the most prolific traditional Irish artists, she's collaborated with brilliant musicians and written phenomenal compositions. Dabbling in music beyond her initial genre, she's brought her Irish folk charm to Hip Hop, Cajun, Country, Classical and Rap.
Shannon has accomplished multi-platinum album sales, chart-topping albums, singles, and DVDs in Ireland. The title track of Galway Girl earned her the Meteor award two years in a row for the most downloaded song, the album itself going four times platinum in Ireland. The folk artist was also the youngest recipient ever to receive the Meteor Lifetime Achievement Award.
She isn't just accomplished, though, but beloved too. President Michael D. Higgins has called Shannon a "national treasure" on the Late Late Show.
The late Alan Rickman, who met her in 1992 while filming Michael Collins, called her his hero in his diary.
Advertisement
"The joy that empties itself from her CDs is nothing to what happens live. Number after number has the whole body, the whole room moving helplessly with it. And I met her. And kissed her. And asked her to play at our wrap party. And she said yes. Home to beans on toast."
Find tickets to see Sharon Shannon at Whelan's in August, here: