There were more, of course. But, even for a man who knew the blues inside out, these were truly outstanding artists
LEAD BELLY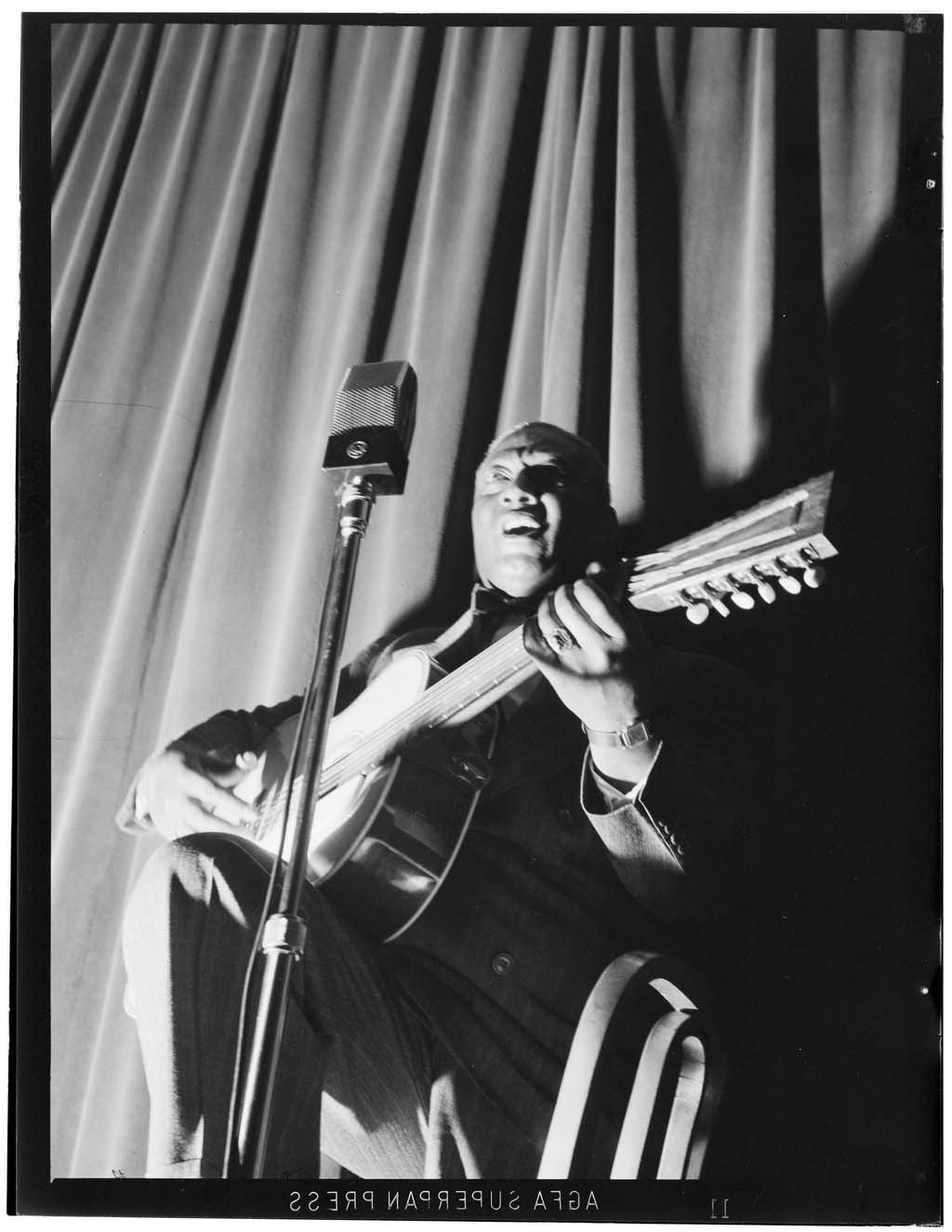 1889-1949
Huddie William Ledbetter led a notoriously troubled life. An accomplished young musician, Lead Belly's career began on Shreveport Louisiana's infamous Fannin Street, a stretch of brothels, saloons and dancehalls now referred to as Ledbetter Heights. At age 20 he was imprisoned for murder, earning his release seven years later allegedly by writing a song for the visiting Governor of Texas. His music would save him from prison once more, when he was discovered in the Angola, Louisiana prison farm by archivists John and Alan Lomax, who campaigned for his release. With Lomax, Lead Belly recorded a staggering body of work that has influenced artists as diverse as Woodie Guthrie, Bob Dylan and Kurt Cobain. He died penniless in New York in 1949, six months before his song 'Goodnight, Irene' became a huge success for Pete Seeger's group The Weavers.
One For The Road: One of Rory Gallagher's most beloved recordings is written by Lead Belly. 'Out On The Western Plain' features on 1975's Against The Grain.
MEMPHIS MINNIE
Advertisement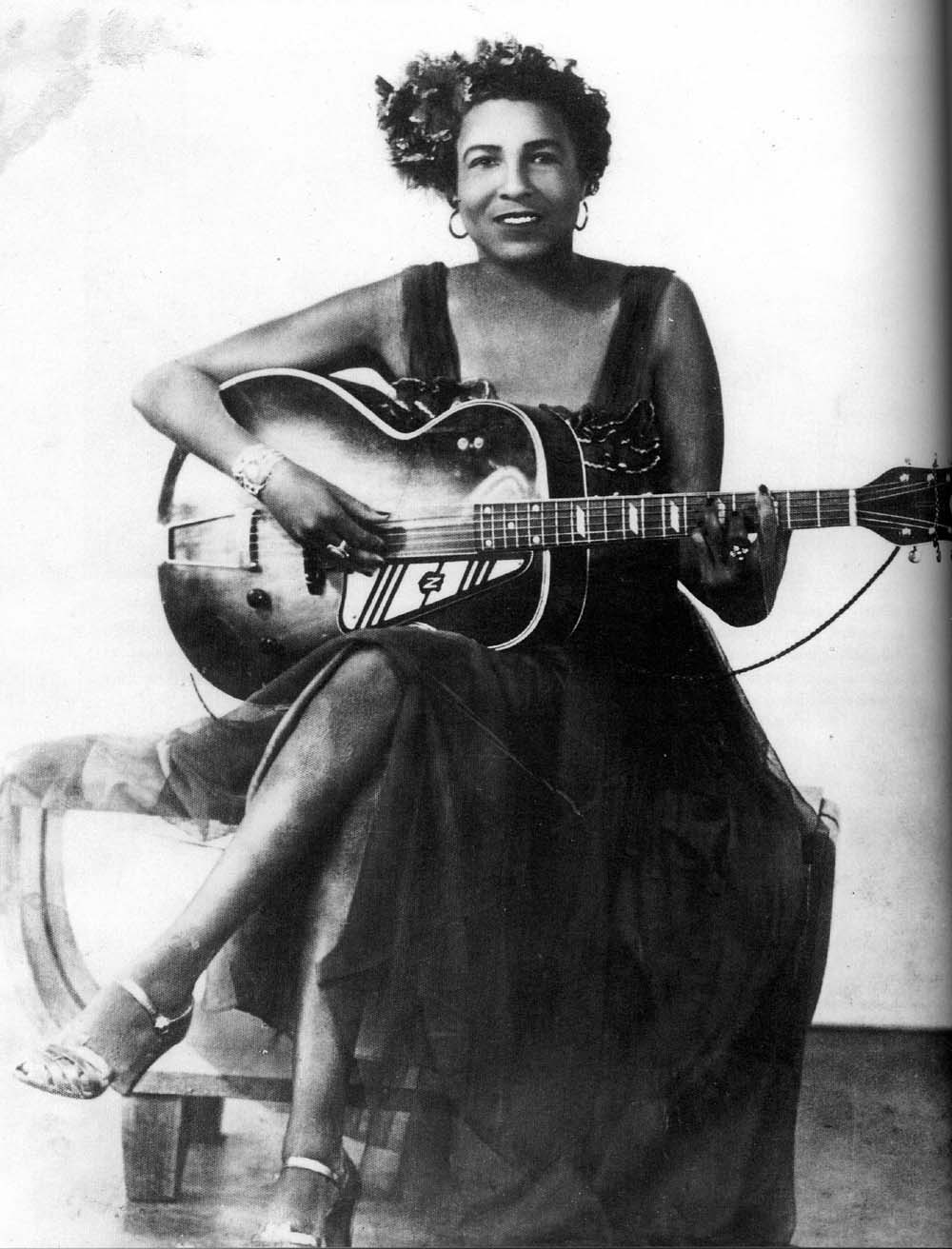 1897-1973
In 1942, the poet Langston Hughes described Memphis Minnie's music as the sound of "Louisiana bayous, muddy old swamps, Mississippi dust and sun, cotton fields, lonesome roads, train whistles in the night, mosquitoes at dawn, and the Rural Free Delivery, that never brings the right letter." By then, the woman born Lizzie Douglas in Algiers, Louisiana was already well established as the Queen of the Country Blues. Having run away with the circus at 19, she took on all-comers, beating the legendary Big Bill Broonzy in a picking contest, pioneering the use of the electric guitar a full year before Muddy Waters, and recording hundreds of songs over a 50-year career. No wonder Rory Gallagher described Minnie as his 'most desirable date' in Hot Press in 1983.
One For The Road: The original version of 'When The Levee Breaks', written with Kansas Joe McCoy and later adapted by Led Zeppelin.
WILLIAM HARRIS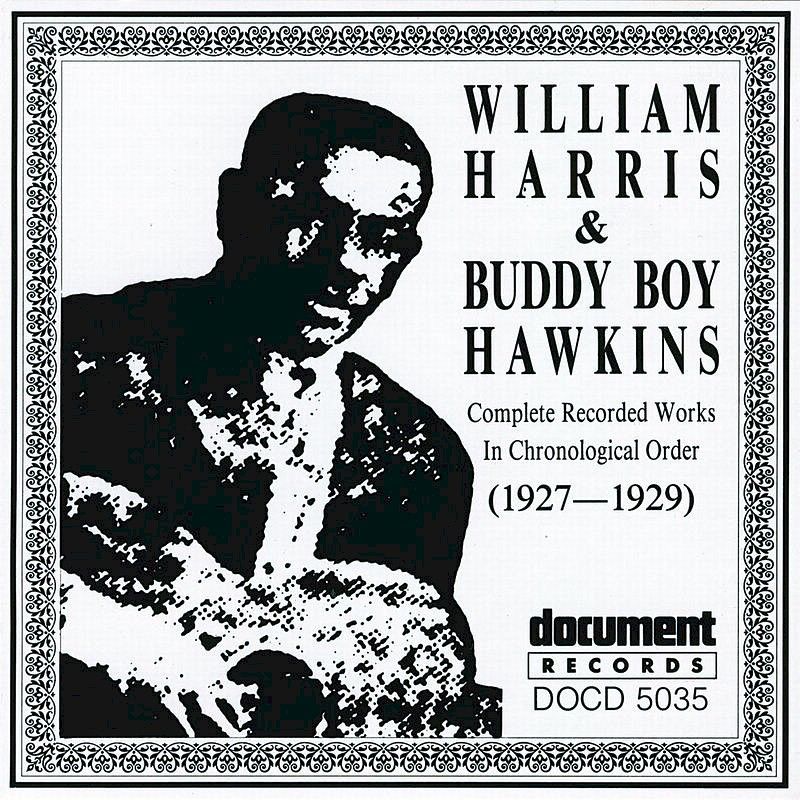 Dates Uncertain
Very little is known about the mysterious writer of such enduring blues as 'Bull Frog Blues', 'Hot Time Blues', 'Electric Chair Blues (Jefferson County Blues)', and a defining recording of Jim Jackson's 'Kansas City Blues'. Harris' style bears all the hallmarks of the Mississippi Delta, and he is thought to have been a performer on F. S. Wolcott's Rabbit Foot Minstrels travelling medicine show (also featuring Ma Rainey and Bessie Smith). His slim output of 16 recorded tracks stems from two sessions for Gennett Records, the second in 1928. This was the last the world ever heard from William Harris.
One For The Road: 'Bull Frog Blues' is a fine example of the Delta blues and Harris' accomplished guitar playing and plaintive vocals, later turned into a raucous rocker by Rory Gallagher.
Advertisement
SON HOUSE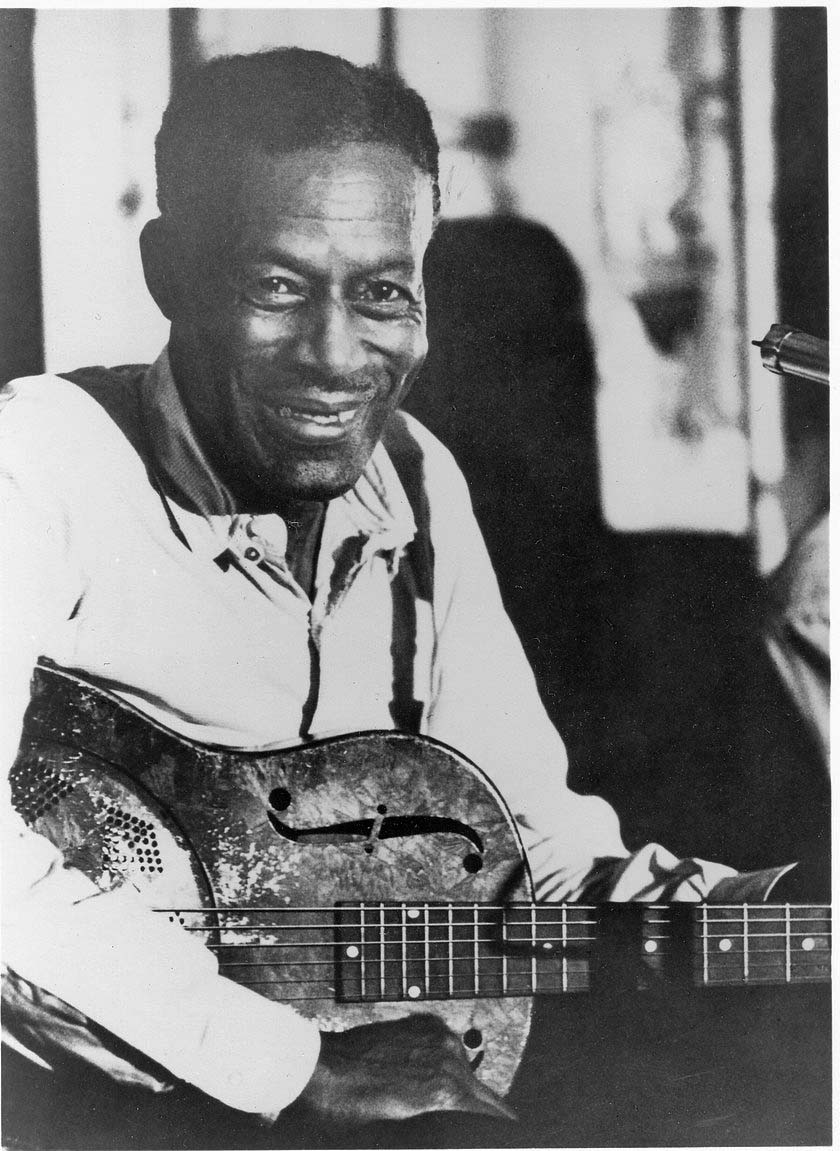 1902-1988
No artist defined the Delta blues sound quite like Eddie James "Son" House Jr. He was a major influence on Muddy Waters and Delta blues master Robert Johnson. House was torn between the sacred and the profane. By age 15 he was giving sermons and by 20 he was the pastor of a local baptist church. He turned to the blues as a profession at 25. His early musical success was confined to local juke joints until, following a 2-year prison stint for murder, he was discovered busking at a train station by Delta blues great Charley Patton. House would not find real success until he was rediscovered and enticed out of retirement during the American Folk Revival in 1964.
One For The Road: House's haunting acapella 'Grinnin' In Your Face' is one of the blues music's most powerful recordings and a favourite of Jack White.
BIG BILL BROONZY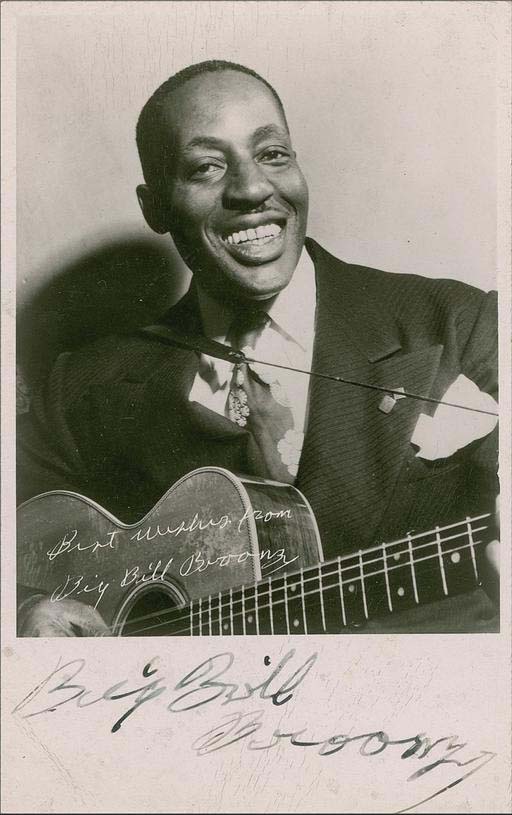 1903-1958
One of seventeen children, Lee Conley Bradley's musical aptitude set him apart. Aged just 10-years-old, he constructed a fiddle out of a cigar box and began teaching himself spirituals and folk songs. Under the name Big Bill Broonzy, he established himself as one of the most prolific blues artists of all time, with over three hundred original compositions and adaptations of folk songs copyrighted in his name. Broonzy's talent allowed him to transition easily from country blues to the urban blues sounds popular with white audiences in the 1930s and 40s, before finding further success with a return to his folk-blues roots during the American Folk Revival.
Advertisement
One For The Road: Rory Gallagher's 1973 album Blueprint features a fine rendition of Broonzy's 'Banker's Blues', but the scratchy recording of Big Bill's mournful original is hard to beat. 
BLIND BOY FULLER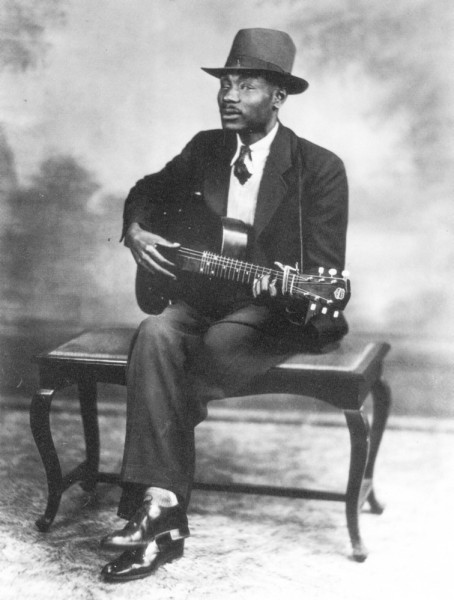 1904-1941
A practitioner of the distinctive Piedmont blues, influenced by both folk and ragtime, Blind Boy Fuller was one of a number of blind blues musicians - including Blind Blake and Blind Willie McTell - who originally made their living playing for change on street corners. In a short but prolific career, Fuller became one of the most popular and best-selling blues musicians of the time. Over a five year period, Fuller recorded an astounding 135 songs. Some of these tracks flirted with the bawdier side of the blues, with one cut 'Get Yer Ya-Yas Out' providing the Rolling Stones with a title for their live album 30-years later.
One For The Road: Rory Gallagher's 1972 album Live In Europe features a wonderfully faithful rendition of Fuller's 'Pistol Slapper Blues'.
SISTER ROSETTA THARPE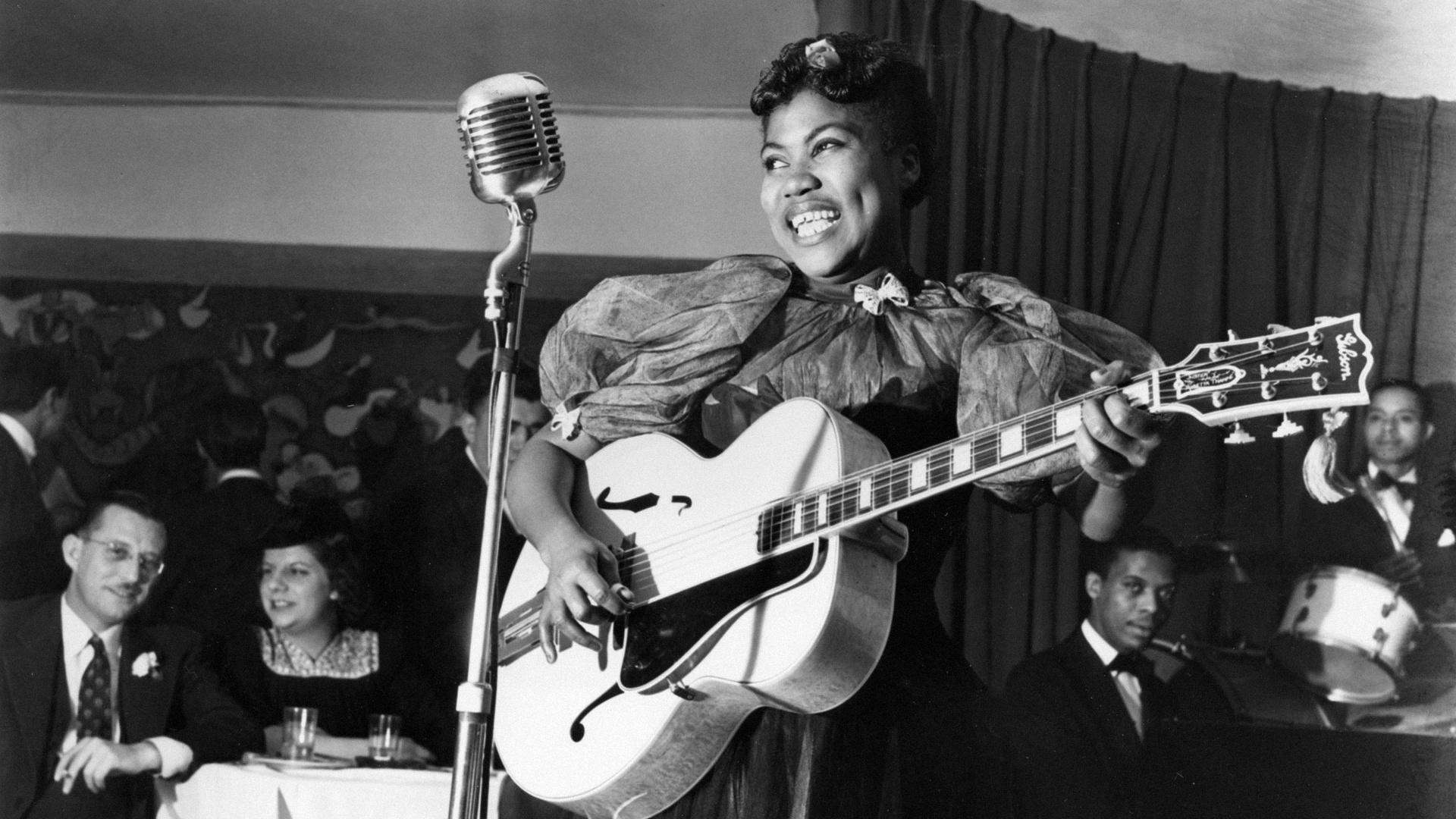 Advertisement
1915-1973
The pioneering sound of Rock & Roll came screaming out of the gospel churches of rural Cotton Plant, Arkansas in the early forties. There the child-prodigy, Sister Rosetta Tharpe, was billed as "a singing and guitar playing miracle." Her 1945 hit 'Strange Things Happening Every Day' was the first gospel track to cross-over to the popular "race records" charts. Elvis Presley was a dedicated fan, and her dynamic, rhythmic guitar playing and songwriting would be an influence on legends like Chuck Berry, Little Richard and Jerry Lee Lewis. She was inducted into the Rock & Roll Hall Of Fame in 2018.
One For The Road: Check out the YouTube video of Sister Rosetta arriving at an outdoor UK television engagement by horse drawn carriage, before ripping into a searing version of 'Didn't It Rain' in front of an audience that included a young Morrissey and members of Joy Division and The Buzzcocks.
MUDDY WATERS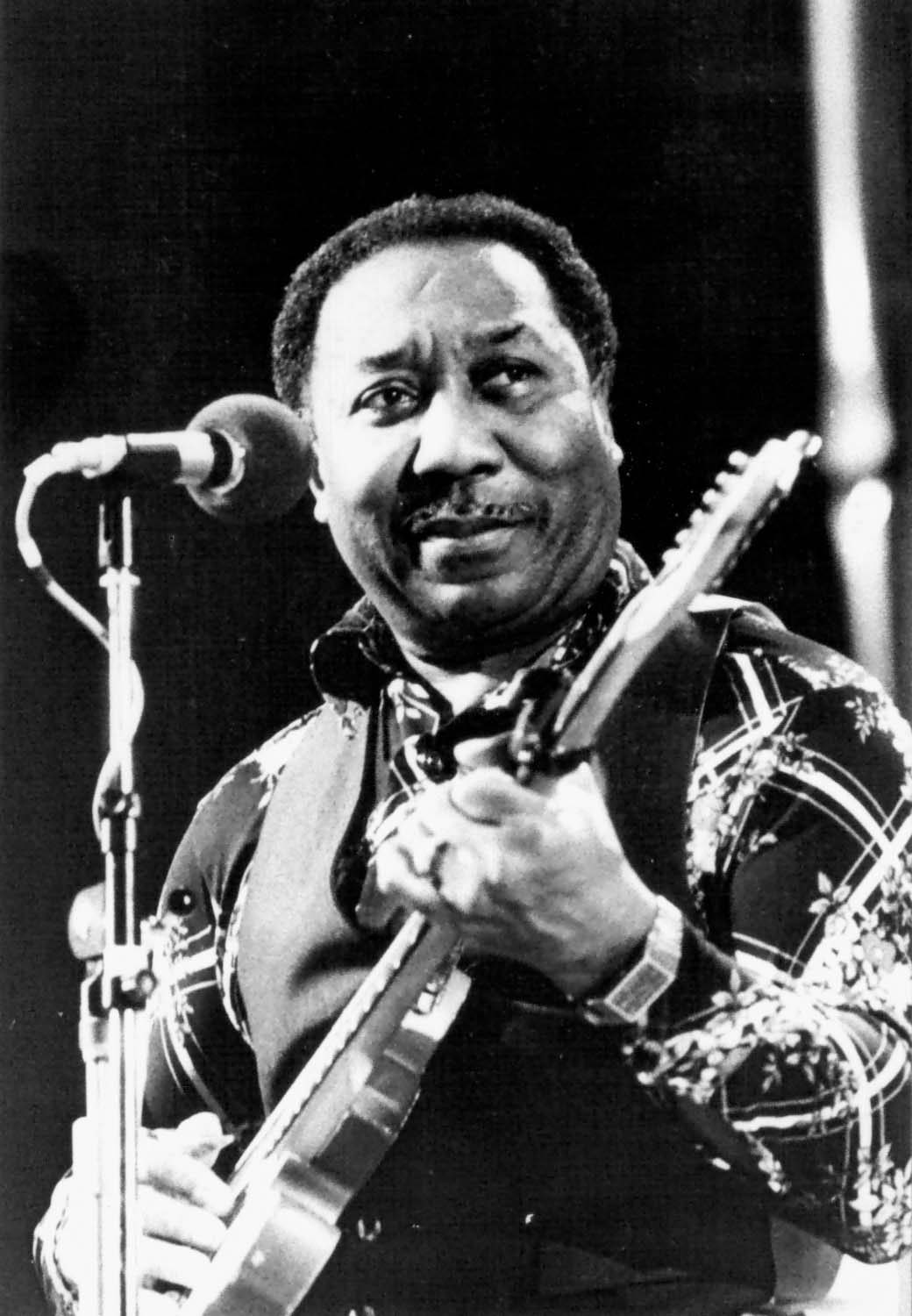 1915-1983
Before Muddy Waters was 'The Father Of Modern Chicago Blues', he drove a tractor on a share-cropped plantation in Clarksdale, Mississippi. Influenced by the Delta greats Robert Johnson and Son House, Waters taught himself guitar and harmonica by 17 and would turn the modest cabin in which he lived into a Juke House on weekends where he'd perform and serve up his own brand of moonshine whiskey. By the time he was 30, Muddy had moved to Chicago and begun to define the sound of the city. His early band, which has rarely been equalled in the history of modern blues, featured harmonica virtuoso Little Walter and the prolific songwriter of many of his hits, bass great Willie Dixon.
One For The Road: Rory and Muddy's accomplished take on Dixon's 'Young Fashioned Ways' is a highlight of 1972's The London Muddy Waters Sessions, and also features Steve Winwood and Mitch Mitchell of the Jimi Hendrix Experience.
ALBERT KING
Advertisement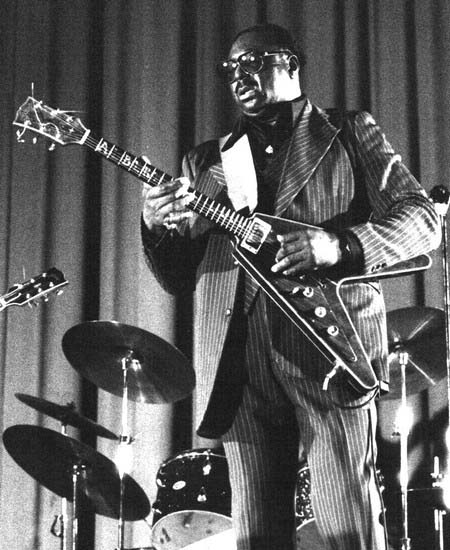 1923-1992
Undoubtedly one of the greatest blues guitarists of all time, Albert King's unconventional style - a lefty who played a right-handed guitar strung upside down and who bent notes until they bled - has influenced every guitarist who has flirted with the blues ever since. Eric Clapton is known to have lifted King's solos wholesale and he was a direct influence on Jimi Hendrix, Joe Walsh and Stevie Ray Vaughan.
One For The Road: Rory Gallagher famously guested with Albert on 'As The Years Go Passing By' live at the Montreaux Festival. King opened the night by threatening that he was "gonna hang these young boys by their toes up here tonight." Rory's electrifying solo said otherwise.
CHUCK BERRY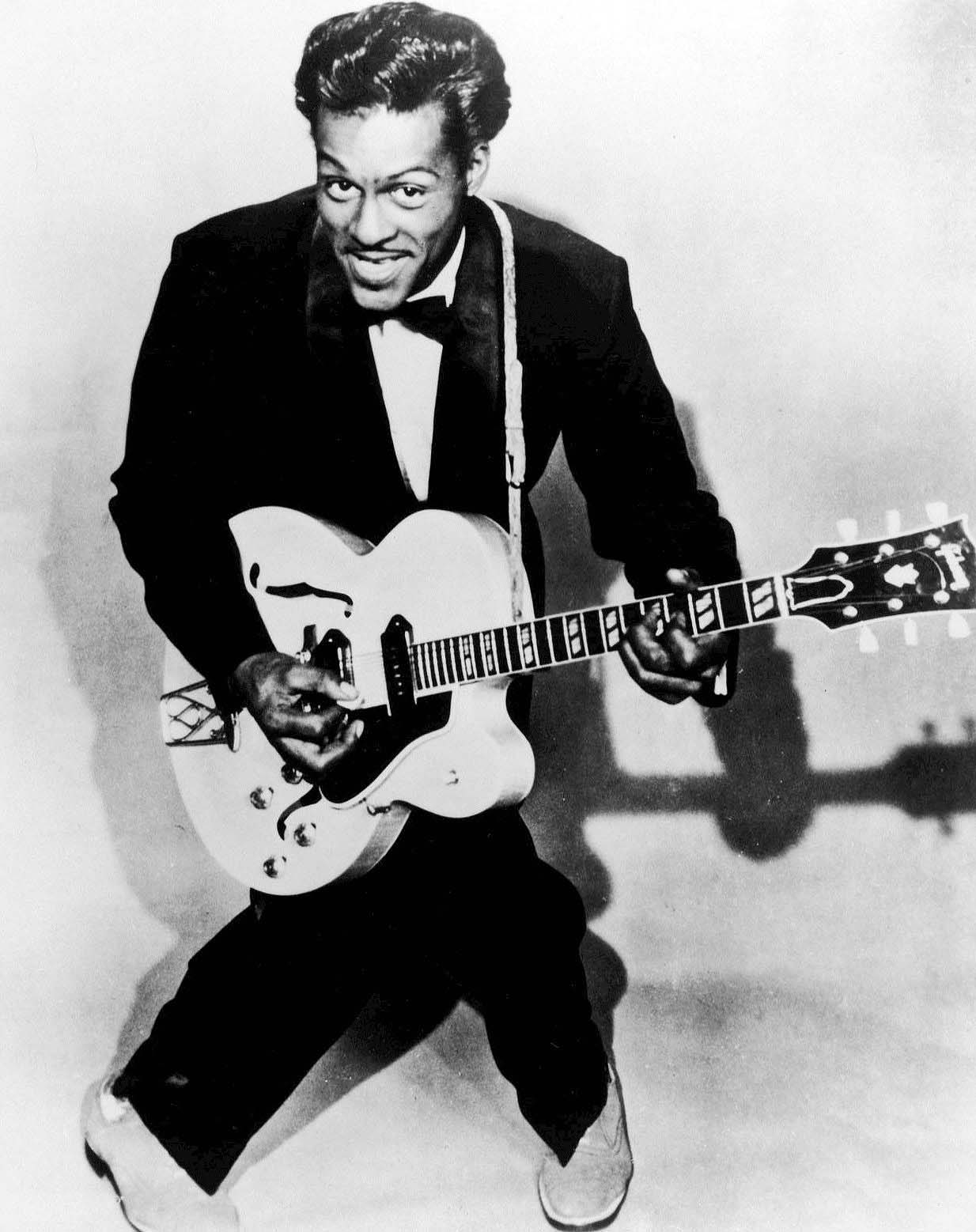 1926-2017
While Muddy Waters was 'The Father Of Modern Chicago Blues', Chuck Berry and Little Richard are undeniably the same-sex parents of Rock & Roll. Berry's wild driving blues combined with a pop-sensibility so precise that even the Beach Boys built a career on it. 'Surfin' USA', the band's first bonafide hit single, is a boldfaced rip of Berry's 1958 smash 'Sweet Little Sixteen'. His string of classic singles 'Maybelline', 'Roll Over Beethoven', 'Rock And Roll Music' and 'Johnny B. Goode' - all released within a three year period - defined the early sound of Rock & Roll.
One For The Road: Rory's stomping, horn-adorned rendition of Berry's 'Nadine' at the 1982 Rockpalast erupts into a blistering solo that also features the Irishman's take on Berry's famous 'duck-walk'.
Advertisement
The special Rory Gallagher 25th Anniversary Issue of Hot Press is out now – featuring reflections on Rory's legacy from President Michael D. Higgins, Imelda May, Johnny Marr, Mick Fleetwood, Steve Van Zandt, Slash and many more. Pick up your copy in shops now, or order online below: