Take a look at the new video from the Galway rapper below.
Following the release of her stunning new single 'HEAL' earlier this month, Celaviedmai is back with a captivating music video for the track – premiering below.
Both the single and the video, directed by Bekah Molony, explore a softer, more vulnerable side of the acclaimed rapper, who's typically known for her hard-hitting lyricism and high-energy live performances. With 'HEAL', Celaviedmai is rejecting the internal and external pressures on women to constantly portray themselves as powerful and fearlessly defiant, by offering up what is undoubtedly her most personal track yet.
"'HEAL' is a song I wrote about being in a same-sex relationship – how intense the love was between us, and how complicated it is to love someone so dearly but also hate them at the same time," she explains. "I wrote this song in one session last year and didn't think much of it until I played it for a few close people, and got such great feedback. It's often the quick songs you throw together that become the most relatable."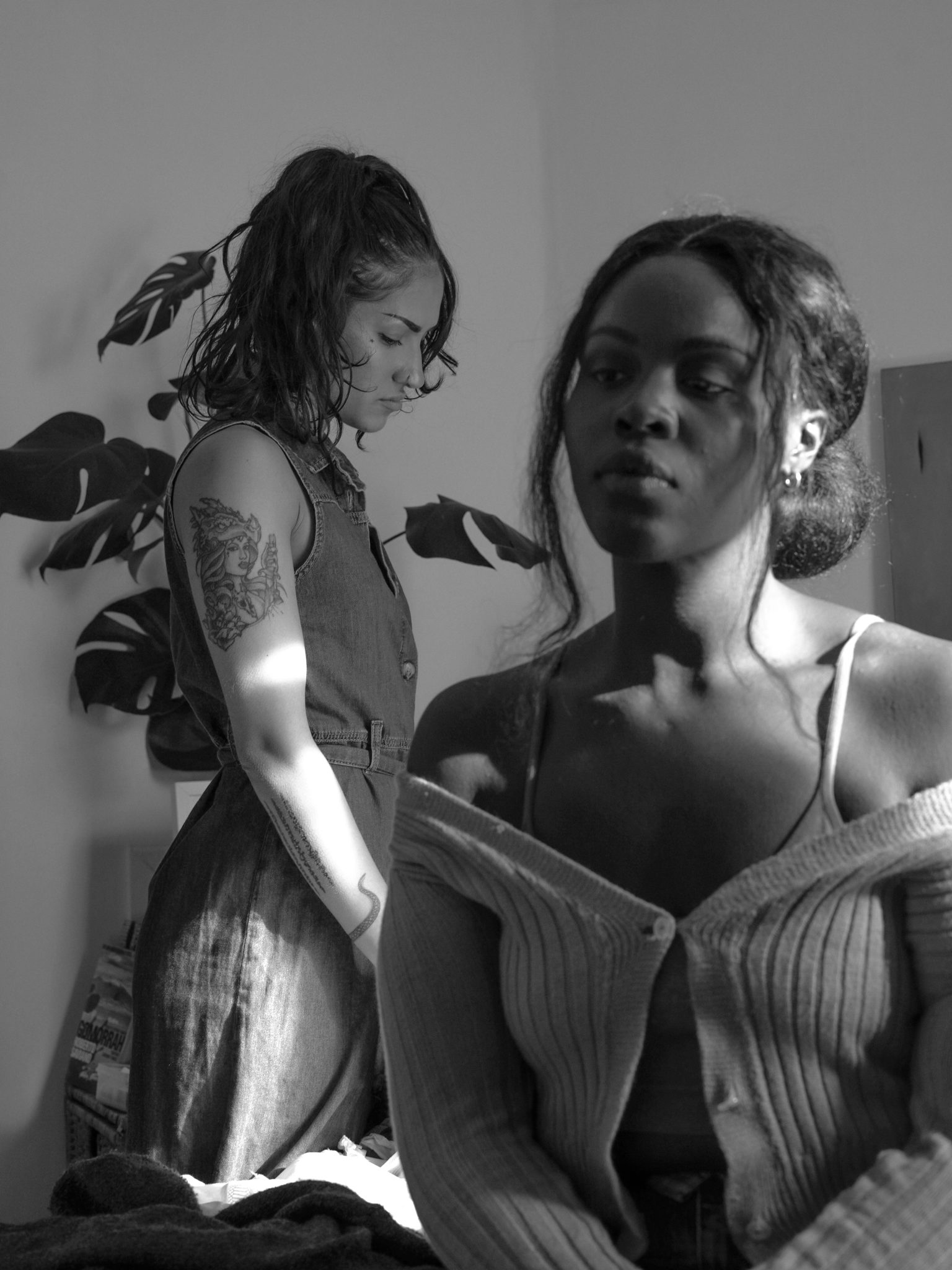 With 'HEAL', Celaviedmai continues to establish herself as one of the most compellingly original artists in the country –  following an appearance in The New York Times' feature on Irish hip-hop, as well as collaborations with Nealo, Alicia Raye and Melanin Tee.
Advertisement
Take a look at her Q&A with Hot Press, and get an exclusive first look at the video for 'HEAL', below:
You're exposing a more personal side in the video for 'HEAL' –  was it difficult initially, showing that vulnerability?
Celaviedmai: Definitely! Bekah (manager, friend, co-creator) heard the song back in February and she asked if we could make a low key video to celebrate the fact that I wrote and recorded a song like this. It's the first time anyone has ever asked to capture this side of me and I trusted her so I said let's do it!
Seeing the video come together was so nice, especially seeing as it was shot here and there whenever we could meet up and just the two of us with no money or team. Maria, the model in the video, was so amazing to shoot with and we had a lot of fun (as much fun as you can have in level 5 lockdown). So even though it was a leap of faith to show this side of myself to the world, the video is very special to me.
Is this a sound you're planning to explore further in the future?
This sound has always been part of me, I just feel like I didn't have a safe space to express and release that type of music before. With 'HEAL' being out in the world, I hope people realise that I am a versatile artist but will execute all of the areas that I delve into – and I mean that in the most humble way!
This song is my way of saying that you can be a powerful, confident rapper who goes from drill to softer, more emotional lo-fi beats – without having to be limited to any one type of sound. Artists are humans at the end of the day and we use our art to create for others but also to express ourselves and explore our musical abilities.
Advertisement
You've established yourself as one of the most exciting rappers in the country over the last few years – what do you think of the state of Irish hip-hop right now?
Thank you! I'm very proud to be a part of the Irish hip-hop scene as it's finally standing up as a genre to be taken seriously. People of all kinds are being heard in hip-hop, and I think it's slowly making its way into the mainstream, which I would love to see happen. This is so important because local artists are finally getting their time to shine in urban music, which wasn't the case up until recently.
What are your plans for the months ahead?
There will be at least two pre-recorded performances being streamed this summer, I'm also due to play at Wildroots Festival (Sligo) in August, and a few more things which are TBC based on everything going on.
I have a number of tracks and collaborations coming out in 2021, all exploring different genres and sides to myself. I can't wait to continue releasing music that people wouldn't expect, plus bangers that I hope I'm known for! Stay tuned for a bigger project too...
Revisit Celaviedmai's performance on the Hot Press Lockdown Sessions' Y&E Series here.
Advertisement