Our eight-page special includes the inside story on how new album A Hero's Death was made; an exclusive look at Grian's handwritten lyrics; and Aidan Gillen on why he loves the band
It was one of those magical moments in a band's career. Fontaines D.C. singer and lyricist Grian Chatten was finding the recording of their new A Hero's Death album tough going until they got to 'Televised Mind'.
"I remember listening back to it and having the sense that I'm a fan of my own band again," he gleefully recalls.
Sharing in the elation that day was producer Dan Carey who notes that: "Grian was nodding and smiling as if to say, 'This is fucking cool!' You could tell he couldn't wait to do his vocals."
After that, Dan adds: "It felt just like it had the first time round with Dogrel. Everyone was on this crazy mission and it was such a beautiful thing to see."
Along with the inside story on how A Hero's Death was made, Grian and bandmate Carlos O'Connell talk about how they nearly hit the 'self-destruct' button in America; the extraordinary influences that helped shape the much-anticipated follow-up to Dogrel; lessons learned in lockdown; their support for Black Lives Matter; and how politicians have betrayed Ireland again.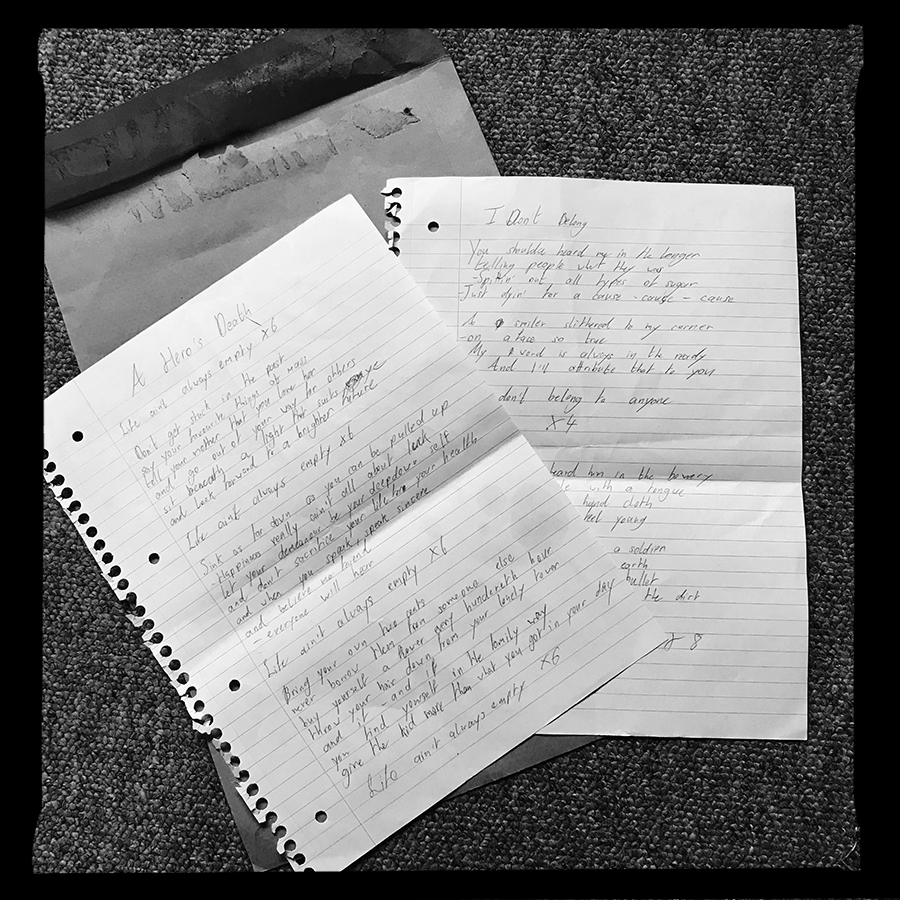 Advertisement
Plus, an exclusive look at Grian's hand-written lyrics for A Hero's Death and celebrity fan Aidan Gillen on why he had to be in their video ("Who doesn't want to wear a claret coloured polo neck with a blue suit and have a voodoo doll version of yourself get pecked apart by a papier-mâché crow?")
It all adds-up to a must-read for Fontaines D.C. fans, which hits newsstands – and mailboxes – on Thursday July 16.