The London-based Dubliner released her successful debut EP, Freak Show Symphony, back in May 2022.
Irish pop newcomer Pastiche has unveiled the fruit-laden new video for 'Appetite' this week, inspired by a feminist cult horror classic.
Taking DIY creativity to new extremes, London-based Pastiche teamed up with long-time collaborator Louis Maxwell (Gracepark Productions) for the project.
The video for 'Appetite' ties in with the song's deliciously dark subject matter, inspired by Jennifer's Body.
"This video was a project myself and Louis Maxwell took on to try and make a fun video for 'Appetite' regardless of constraints like budget and space," Pastiche says. "I took DIY to a new level by tin foiling my entire sitting room and using different foods, textures, culinary paraphernalia to create something visually stimulating while tying with the themes of the song.
"We originally wanted to insinuate that I was in full Jennifer's Body horror film mode, or like it was an episode of Dexter. However, the more we played we found we could suggest without having to give any narrative. I think this video is a culmination of what can happen when creatives with shoestring budgets have a vision and a desire to play."
Advertisement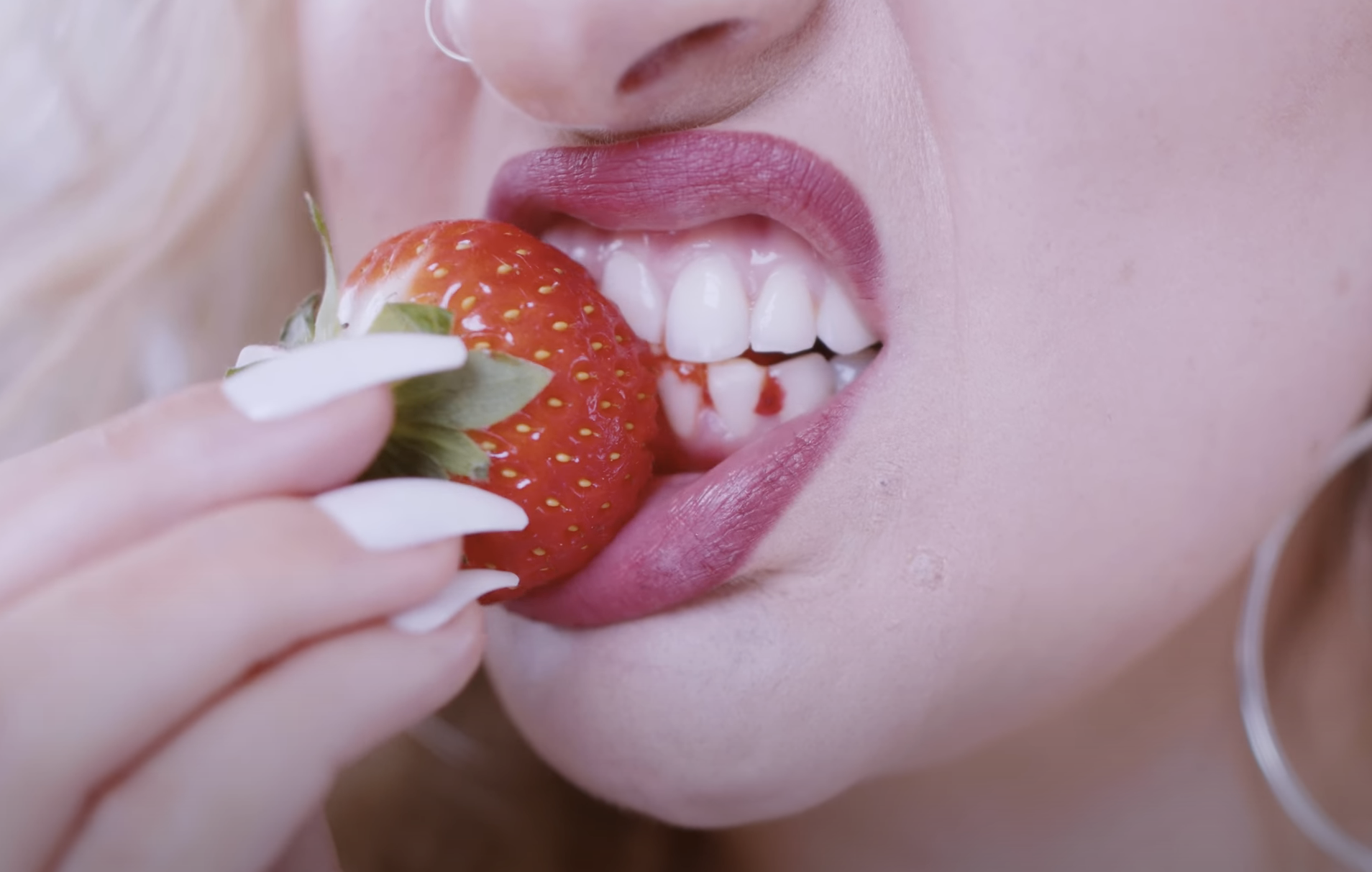 Since the release of 'Appetite' at the end of March, the song has reached over 1 million impacts on Irish radio, continuing Pastiche's streak as an independent artist who is well able to hold her own at radio amongst major label releases. Darker themes lurk below the surface of pop banger 'Appetite'.
"The track is full of cannibalistic imagery, not only paying homage to Jennifer's Body, but also exploring how women are seen as meat in this animalistic world. I think all women from any background can relate to this feeling," Pastiche adds.
After the release of her EP Freak Show Symphony in May 2022, Pastiche was ready to settle into her new life in London by gigging and taking advantage of the major metropolis. The BIMM graduate, however, felt like she was working from a place of fear rather than fearlessness, more concerned with fitting into a certain box than truly expressing herself. She'd found incredible success with the EP - her single 'Disco Junkie' amassed over 7.6 million radio impacts - but felt a pressure to outdo herself with her new music.
"This song is the start of a turning point for me professionally and personally," she shares. Last summer saw her perform on the main stage at Dublin Pride as well as making the bill at festivals like Primavera Pro and Sea Sessions. She also changed her image to move away from the male gaze.
"I dress how I want for me, not for anybody else - and it's the most empowered I have ever felt. This journey has really made me learn to be assertive and cut the bullshit. People having an issue with how you look or present yourself says a lot more about them than it says about you."
Pastiche is now a Keychange 2023 artist, representing Ireland on an international level. Recently playing the Mother stage at the St. Patrick's Day Festival on 16 March, catch her performing at the 3Olympia Theatre on 26 May as part of Rock Against Homelessness.
Advertisement
Check out the new video below: