Listen to our favourite Irish tracks of the week.
James Vincent McMorrow, 'House and a River'
Taken from his fifth studio album Grapefruit Season, which landed today and earned a positive review from Hot Press; 'House and a River' embodies the feelgood R&B, hip-hop production at the heart of the project. Expressing an overflowing of emotion for a loved one, the rich harmonies and hypnotic beat allows this track to stand out from the crowd. Boasting direct and accessible lyrics, Grapefruit Season emphasises James Vincent McMorrow's personal and creative growth. A raw and addictive collection, in which each track is a potential single, it's sure to multiply the singer's ever-growing legion of fans.
Shiv, 'Where Are You'
Following the release of tracks like 'Here', 'Hold Me', 'Letting You Know', 'Waves', 'You & I', 'Golden', 'Over' and 2020's Me 2 Me EP; shiv has established herself as one of the country's most promising emerging artists – drawing influence from the likes of Jorja Smith and Biig Piig, while also crafting her own dazzlingly unique, soulful sound. 'Where Are You' is another soulful R&B gem, full of honey-toned vocals and diaristic lyrics towards a lover. The Zimbabwe-born, Kildare-raised singer-songwriter Shiv introduces synths and hip-hop beats with piano melodies and harmonies for a gorgeously rich track.
HAVVK, 'Tides'
Advertisement
The opening track from their stunning new album Levelling, which was conceptually written in three parts. Beginning with the perspectives of a child, when your world and the structures all around you are small. Then, as you find your feet, it can feel like you're at the start of an endless series of opportunities to explore. As time goes on, there are those moments when you feel you are committing to a certain path and you know it will probably shape the rest of your life.
Pillow Queens, 'Rats'
A rework of their breakout track (from their EP Calm Girls), Pillow Queens released 'Rats' alongside a video to announce that they have signed to Royal Mountain Records. The video was directed by Michael Maxxis, who is known for his work with Orville Peck and City and Colour.
Somebody's Child, 'Hard to Talk To'
Dublin-based indie-rock 5-piece Somebody's Child are slated to release their 4-track EP, Staying Sane. The EP's two previous singles, 'Crazy' and 'Stubborn', have lyrically ruminated on feelings of self-isolation and frustration, with a common theme of nostalgia for the "before-times". 'Hard To Talk To' and '(You Are My) Friends' tie up the project sonically and thematically, acknowledging how friendship has been a shining light in tough times. Written entirely in the west of Ireland, the music, conceptually speaking, details the emotional footprints left from a long road trip along the winding west coast. Stay tuned for the Cian Godfrey-led band's incoming debut album, but the EP is a brilliant precursor.
Sharon Corr, 'Running On Rooftops'
Advertisement
'Running on Rooftops' is a playfully nostalgic ode to momentous tour hangovers - the type of hangovers that offer no remorse and take no prisoners - taken from the award-winning artist's upcoming third studio album, The Fool & The Scorpion. Previous singles 'The Fool & the Scorpion' and 'Freefall' were brutally honest yet poetic and filled with interesting melodies and musicality, testament to Sharon's songwriting prowess curated over 30 years in music.
Leo Miyagee, 'Goliath'
Zimbabwe-born Belfast-based Leo Miyagee is has just dropped his 10-track Act 3 album, marking him out amongst the talented crowd of Northern Irish rappers. 'Goliath' has the quick flow of Kendrick with the laidback yet intense atmosphere of Frank Ocean. It's the perfect intro to the standout hip-hop project.
"Act 1 was me when I was, like, sixteen to nineteen,' Miyagee says of his latest LP. "Act 2 jumps between me in primary school and the things that made me then, while Act 3, instead of venting, this time I wanted to write about me now; the going out, the meeting girls, the conversations."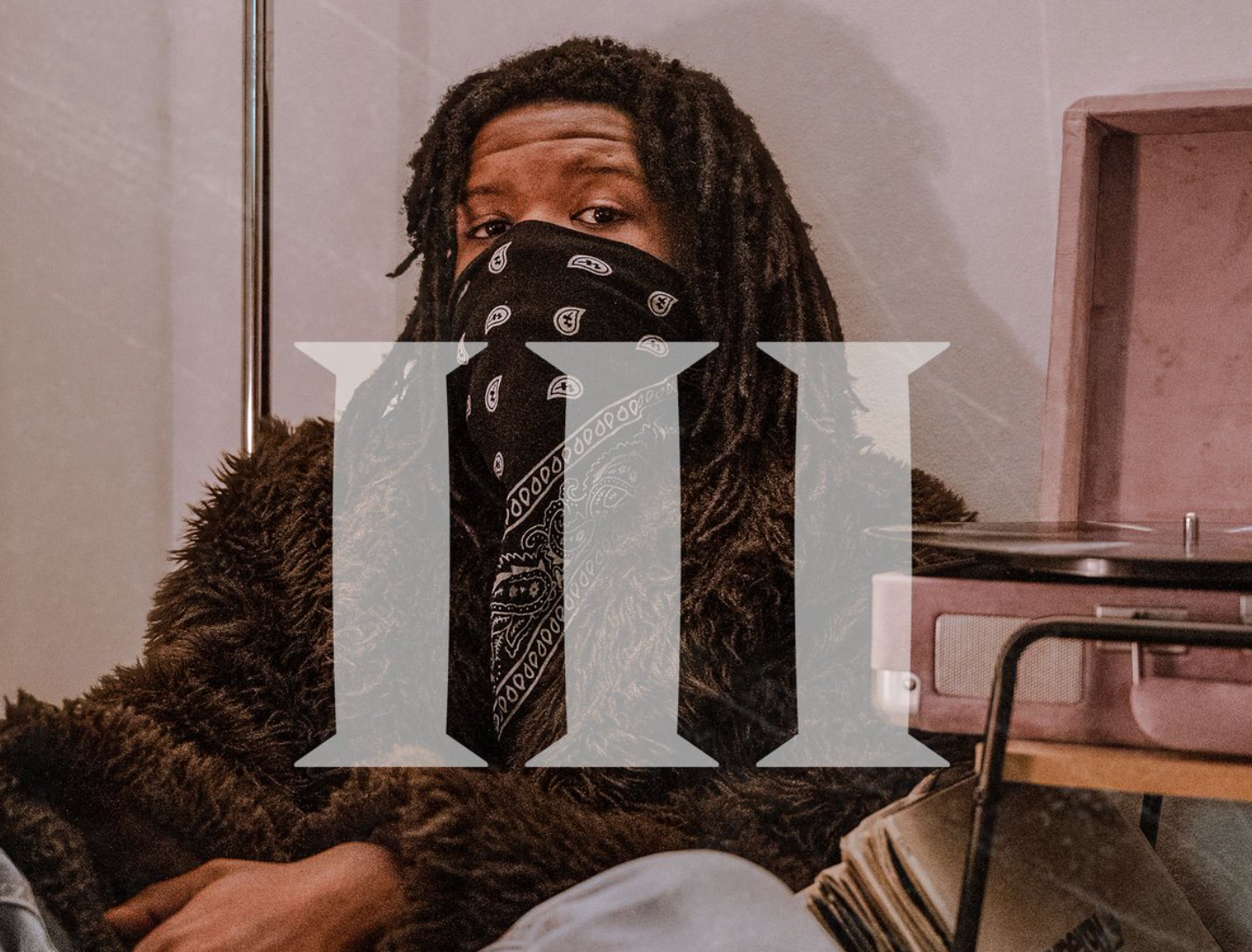 Metronomy x Biig Piig, '405'
English electronic music group Metronomy have teamed up with Irish producer/singer-songwriter Biig Piig for new track '405', taken from the band's new EP, Posse Volume 1. A laidback, synth-driven track, '405' makes perfect use of the 'Feels Right' act's silky, seductive vocal talent. Each EP track is with a different collaborator: SORRY, Biig Piig, spill tap, Pinty, and Brian Nasty & Folly Group. "I thought it would be weird saying, 'some of these are people I hadn't previously heard of', but actually it's such an amazing way to encounter people and get to know them," Joe Mount says. "Receiving back a song from someone you've never met before, but they've clicked with what you've done and done something amazing with it."
Advertisement
HousePlants x Daithí x Paul Noonan, 'Mannequin'
Bell X1's Paul Noonan and Daithí Ó Drónaíi's new electronic. band HousePlants debuted with 'What's With All The Pine?', a song inspired by the last year's Zoom window preoccupations. The duo's debut album Dry Goods is now out in the world, with groovy results. The roots of their partnership began when Noonan guested on a track, 'Take the Wheel', on Daithí's album L.O.S.S. in 2018. During lockdown, Daithí was in Vietnam to play a St Patrick's Day event and had a number of international gigs lined up while Noonan had recently completed a music therapy course at University of Limerick and was on a 10-week placement at a Dublin school. Their partnership has spanned great results, and 'Mannequin' is a highlight.
Sophie Doyle Ryder, 'Hunni Hunni'
19-year-old Ryder's passion for writing bright, infectious and relatable pop songs shines clear as day on party gem 'Hunni Hunni', with an effortlessly catchy chorus and anthemic dance beat. "I'm beyond excited for the world to forget their troubles and dance along to 'Hunni Hunni', Sophie told Hot Press of the single. "I hope it brings people as much joy as it brought me to sing and write." Along with writing and recording her EP, Sophie has announced her signing to Paradigm Agency, home to Billie Eilish and Take That. A major 2021 is on the cards, not to mention a tour in the works next year after her debut headline gig in Whelan's Dublin on October 30th.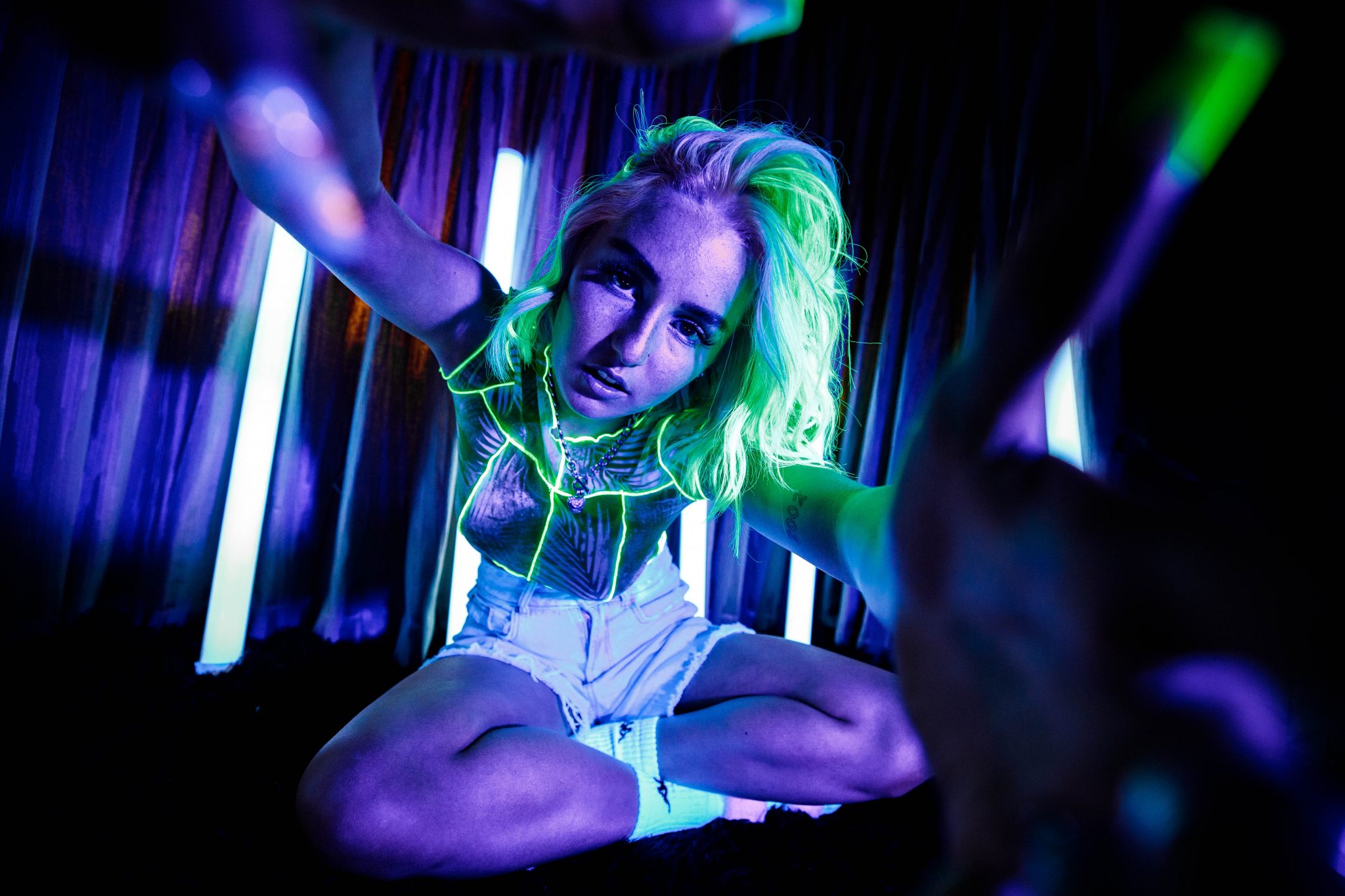 Marc O'Reilly, 'Universal Speak'
Irish alt-rock. artist Marc O'Reilly has enjoyed previous international success with his single 'Bleed', which was streamed over 1.5 million times on Spotify and featured on the soundtrack of the German movie Whatever Happens. 'Healer' and 'Change' (released under the moniker 'R') also made an impression on the radio charts and television world. New song 'Universal Speak' sees O'Reilly layer delicate vocals over soft electronic beats and synths. The Waterford native's falsetto tones and harmonies curate a soothing, hypnotic atmosphere with easygoing charm.
Advertisement
Casual Riots, 'Caramel'
Emerging Belfast outfit Casual Riots have released their first single since 2019's debut 'Virtual Reality'. The band's guitar-driven indie-rock sound has a feelgood energy on their latest offering, which picks up the pace during the infectious chorus. The five-piece formed in the summer of 2018 while completing their final GCSEs, composed of lead vocalist Luke Baxter, drummer Taylor Walker, guitarists Adam Hendry and Brandon Esdale, plus bass guitarist Dylan Esdale. 'Caramel' addresses a lover, dreaming of future travel destinations and dancing in the kitchen. "Hold me my darling and never let me go," Baxter croons. We're hooked.
Aaron J, 'Lie'
Dublin singer/songwriter Aaron J has released his new single today, produced by Dillon Ward. With a keen focus on infidelity and dishonesty, there's a fierce energy and therapeutic vibe to his latest venture.
"I love making music that some people can relate to, but this new style I'm entering gives me a great feeling when creating the tracks. This track is written about somebody being disloyal and lying, It's just got so much energy in it that I love." Starting out in 2018, Aaron J has performed at Longitude and racked up impressive streaming numbers on Spotify and beyond.
Elephant, 'Changeling'
With a looped guitar riff and a hazy vocal, Dundalk musician Shane Clarke and producer Joseph Edwards (aka Elephant) explores genre fusion on 'Changeling'. Taken from their album Ice Cream, the track brings together elements of alt rock, pop, and indie synth-wave. A fitting song title to represent an album that cares less about steering in one sonic direction and more about letting the music take them where it wants to go.
Patrick Stefan, 'Anna'
Advertisement
Despite its polished production, 'Anna' achieves a stunning simplicity. Stefan never steps across the line into over-production. A marimba incorporates the global sound Stefan has become known for on the breathless cut, which embraces vulnerability, prioritises emotion, and is capable of clearing out mental cobwebs.
Old Sea Legs, 'The Lucky Ones'
Ian Bermigham, frontman of The Eskies has launched solo project Old Sea Legs with debut single 'The Lucky Ones'. He's set to play a sold out Whelan's headline show this Sunday, September 19th, to mark the occasion. Striding atop a mix of electronic drum sounds and traditional percussion; the song swaps Bermingham's now trademark vaudevillian theatrics for a tone altogether more bittersweet, and sees the Dublin songwriter plough new furrows of emotion that manage to be both expansive and dynamic.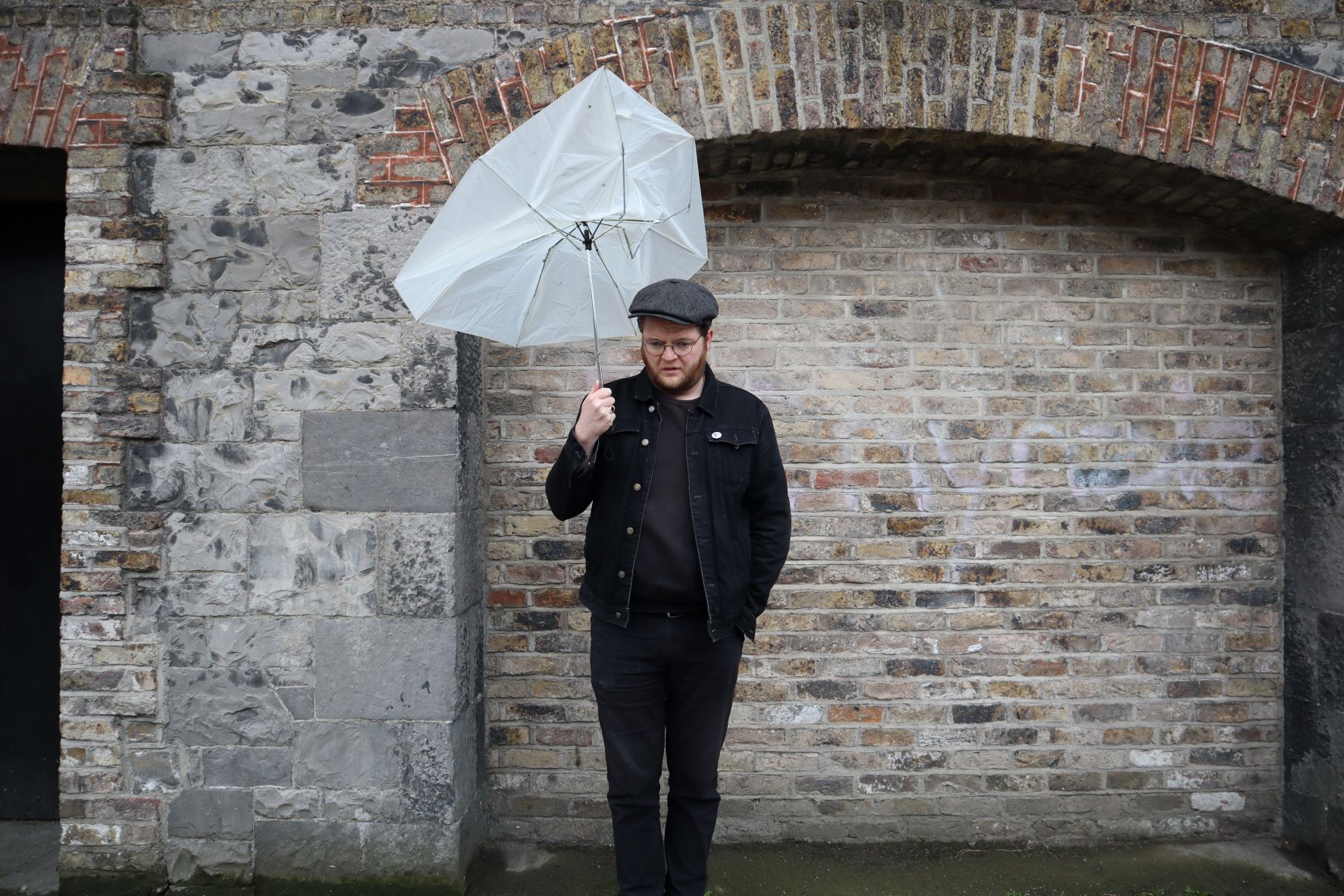 Tadhg Daly, 'Come On Over'
Following on from recently shared singles 'Your Heart's Not In It' and 'Forever Young', fast-rising Jersey born Irish singer-songwriter Tadhg Daly is continuing to build anticipation for his new EP Forever Young (out Oct 29th) with sweeping new single 'Come On Over'.
"I kind of wrote this song about feeling like a loser. I had this scene in my head of sitting around in a dimly lit apartment at 3am smoking a cigarette texting an ex-girlfriend," Tadhg says. "At its core I think it's about watching someone move on with their life whilst you're stuck in a rut, all the while understanding they need to move on, but wanting to be their 'in between'."
Advertisement
Halli, 'Shit I Almost Said I Love You'
'Shit I Almost Said I Love You' was written on a small Yamaha keyboard in a hotel room, while Halli was on tour in 2019. It's a song about awkwardness, butterflies, and the range of emotions involved in saying "I love you" for the first time. Full of vulnerability and diarist honesty, it'll have you hooked from the first note.
Patrick Saint James, 'Words'
Taken from personal experience, this laid back new track from the Irish pop singer reveals what it's like to have undiagnosed bipolar disorder, whilst in the early stages of a relationship."'Words' is a learning curve," says Patrick. "It details how I've learned to balance my mental illness with life. It's me realising that I am stronger than my head."
April, 'Piece of Me'
This track sees Kildare-born, London-based April explore the kind of unshakeable and nostalgic love that permeates and often shapes our lives. The newest signee to Atlantic Records, April says the track is "about that feeling when someone else is a part of you - that no matter what, they will always be like a time capsule of a different time when you were a different person." It comes accompanied by a vibrant, lighthearted video.
Advertisement
Dunx & Howie B, 'I Land At Sea' (Remix)
Irish-born Australian indie rocker Dunx teamed up with Scottish trip hop artist Howie B. for a remix of his track 'I Land At Sea' Howie B., whose real name is Howard Bernstein, slows the track right down, adding synths and warped sound effects — resulting in a psychedelic sonic trip.
Seán Finn, 'Summer Is Over'
Ahead of the release of his pandemic-penned project Pencil In Regret, Seán Finn returns with the timely 'Summer Is Over', an uplifting track that explores a bittersweet nostalgia. The self-produced single marks an impressive progression in the multi-instrumental and songwriter's approach – embracing a polished sound without losing the heart at the centre of his work.
Conor Hamilton-Long & BANYAH, 'Lost With The Lights'
Dublin-based acts Conor Hamilton-Long and BANYAH have teamed up for 'Lost With The Lights' – fusing elements of electronic and R&B to bring a bold new sound to the Irish scene. With its dancefloor setting, the release celebrates our gradual  return to the world of loud, pulsing music and the special communal experiences found only in a nightclub.
Listen to the full playlist below:
Advertisement