Listen to some of our favourite new Irish tracks of the week below.
modernlove., 'come over x'
Catchy track 'come over x' is the latest single for the self-proclaimed friendly neighbourhood boyband's upcoming EP monochrome blue - out September 1st via Akira Records. As Louth's answer to The 1975, the four piece's mellow synth-heavy love song fantasises about a new romance - as of yet unspoken. The track is a little bit 10cc, drawing heavily from '80s-sounding arpeggiators and vocal distortion. The Hot for 2019 outfit - comprising Barry, Cian, Danny and Graham - have already nailed their sound, delivering polished indie-pop with a glossy '90s sheen and intricate details.
Rowan, 'One Of These Days'
Rising Cork trio Rowan saved their grittiest single for last, as they debut 'One Of These Days' from their upcoming EP Everybody Talks, today via LA's Beverly Martel label. The track is about "the desire for vengeance after a relationship breaks down," frontman Dylan Howe says. "'One of these days I'll get her back' is sung from the perspective of revenge rather than longing. Its ambiguity is tied in with the contrast of 'Smile' and 'Cry' in the chorus. The bittersweet emotions of anger and love are contrasted with imagery such as death and infancy and Robert Emmet's love for Ireland, in which he faced the gallows for."
Dunx, 'I Land At Sea'
After the success of recent single 'One Of Us', Dunx is back with a fresh soft rock offering in the form of single 'I Land At Sea'. Known for his work with Inhaler, Sorcha Richardson and U2; he's been seen taking bigger strides in his own rock direction, and this single is one that will have you dreaming of open roads, vast seas, deserted deserts and hazy summers filled with late nights and early sunrises. Featuring his impressive guitar work, and iconic Nick Cave-esque vocal prowess commanding your attention, Dunx is steadily becoming someone hard to ignore on the Irish music scene.
Willzee, 'No Remorse'
Balancing high-intensity raps with considered spoken word, 29-year-old Limerick act Willzee has garnered a growing fanbase with his flawless flow and astute social commentary. As the artist prepares to release his debut album later this summer via Berlin label Welcome to the New World, the rising star has shared brand new single 'No Remorse': "an answer to those so-called friends we have in our lives that, are only there for information and news of things going bad, those friends that we work on projects with to achieve a unified goal but envy you all the way. This is my answer to those people."
Rachel Mae Hannnon, 'Closer'
Neo-soul pop track 'Closer' marks the second single from Rachel Mae Hannon's upcoming EP, Like it Is. Monaghan born and Dublin based, the multi-instrumentalist utilises her distinctive low vocal range and an eloquent use of harmonies as her trademark. 'Closer' is about not being able to have physical contact with people in your life during the pandemic - it's about yearning for contact, despite the uncertainty of where people's boundaries now lie. Hannon wrote and recorded the track in lockdown between her hometown of Monaghan and Dublin, with production, mixing and mastering from Cian Sweeney (1000 Beasts).
Myles McCormack, 'One Day/The River Rises'
Beyond his work as a founding member of forward-pushing trad-folk outfit Lonesome George, Myles McCormack has carved out his own place as a skilful storyteller and captivating performer. The musician released a moving double A-side single yesterday titled 'One Day/The River Rises'. 'One Day' explores the processing of grief while expressing the various ways of coping with loss through art and togetherness. 'The River Rises' is a delicate and winding depiction of the inevitability of natural processes and a call to action to prevent further climate destruction. The multi-instrumentalist expertly marries reflective subject matter with delicate instrumentation to offer a song of peace, compassion and hope.
shiv & Benny Atlas, 'Next To Me'
English artist Benny Atlas has joined soulful forces with Zimbabwe-born, Kildare-raised singer-songwriter Shiv on a smooth new R&B track titled 'Next To Me'. Spread over an upbeat, disco funk instrumental produced by Mindy, the complimenting contrast between Benny and Hot Press Hot for 2021 act shiv's silky vocal tones will have you itching to dance. "After hearing the groovy vibe of this track, it was an easy decision to want to collaborate on it with Benny," shiv adds. "The catchy melody was just so easy to sing along to, and my verse pretty much wrote itself. It was a really fun process to be a part of."
Rhoshi, 'KRU.SSH'
Electronic producer Rhoshi has released his first new single of 2021 in the form of 'KRU.SSH'. Following on from features on Gaptoof's Space Tape and the Zissou / Julia Louise Knifefist remix album Fortune Deluxe, the Dublin artist (real name Ethan Forbes-Roe) returns with a powerhouse single marking a tectonic shift in style and ability. An aggressive, acid-tongued banger; the song fuses elements of trap, industrial bass, hyperpop, and ambient to form a rich tapestry of sound. In Rhoshi's words: "'KRU.SSH' exists at the confluence of the natural and synthetic world. It writhes, it screams, it pulses, it basks in a maelstrom of textural beauty...It's a wild animal, and it wants to tear you limb from limb."
Somebody's Child, CRAZY
The Dublin indie rock five-piece continue their red hot 2021 with the follow-up to their March EP, 'Hope, Amongst Other Things'. Fronted by Cian Godfrey, the band's recent tracks 'Brother', 'Top Drawer Romance', 'Lost' and 'The Lover' hold a similar essence to new track 'CRAZY'. Maintaining their indie-rock roots, Somebody's Child bring their usual raw vocals, addictive melodies and thrilling hooks. Their new single shows a maturity that will surely see them climb charts with their hugely relatable lyricism.
SYLK, freaky
Darkwave electronic duo SYLK are back with a Diffusion Lab-created new track, 'FREAKY'. Laced with an underground aesthetic Taylor and Bebhinn are known their, the track's signature sound is distorted, manipulated and lyrically dark. The duo said, "We wrote this about the feeling of being somewhere new but it feels so familiar and never wanting the night to end, for us we thought about the feeling of being in a new city like Berlin, Amsterdam, Europe getting ready to go out feeling confident and freaky. We missed this feeling so much during Covid and wanted to create something that would remind us of these nights."
Lorraine Nash, 'Wolves'
Kerry singer-songwriter Lorraine Nash has released the follow up to recent feminist track 'Sing With Her'. 'Wolves' is described as a "heartbreaking single" and a song that tells the story of our "need for connection and the lessons learned along the way." Featuring "intricately interwoven harmonies and deceptively simple accompaniment", the song is the second single from her upcoming LP. The independent release of debut EP Wildflower in 2020 saw the multi-instrumentalist quickly become one of the most-played female artists on Irish radio.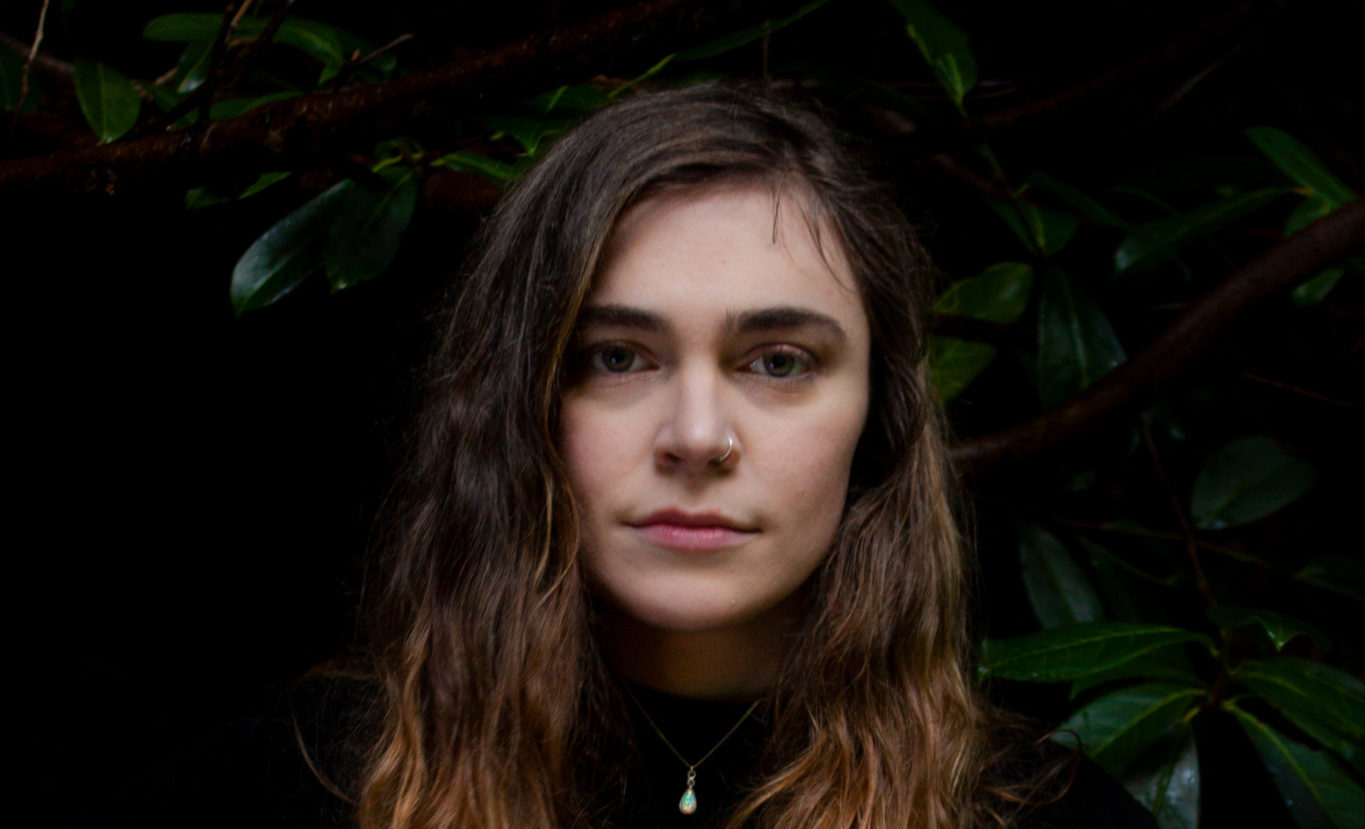 Dena Anuk$a, 'Boy Bye'
British-Egyptian neosoul hip-hop artist Dena Anuk$a has shared a powerful new R&B banger. Based in Belfast, Anuk$a has made a name for herself as a DJ and rising musician in her own right - represented by the same agency behind rapper Jordan Adetunji. 'Boy Bye' is a summer anthem for the ages, effortlessly showcasing Dena's flawless flow and honey-toned voice. Lyrically, the song sees the artist wave goodbye to a romance that takes away her energy, a boy that doesn't see her for who she is underneath. We can't get enough...
Cosmic, 'Cocktails in California'
The Dublin artist's funky new track is taken from Cosmic's upcoming EP, Dirty Runners. The producer has also worked as a sound engineer for the likes of Rubberbandits, CLU, Kodaline and Jodie Abacus as well as creating music for YouTubers like Terroriser. Not content with limiting his creative boundaries, Cosmic has also formed virtual instruments like Icecream VST and Little Phatty Controller. 'Cocktails in California' takes inspiration from the words of The Drums' 'Let's Go Surfing'. The soundscape is filled to the brim with electro-pop synths and beats, oozing that hazy summer goodness.
Conor Furlong, 'Teenage Fantasies'
Dublin-based artist Conor Furlong's new single is taken from his forthcoming album, Recurring Dream (out September 17). 'Teenage Fantasies' packs a serious punch, and is an ode to Furlong's artistic influences and adolescent nostalgia. Influenced by the likes of A-ha, R.E.M., Nirvana, The Smashing Pumpkins, The Beach Boys, David Bowie, AIR, The Monkees, Phil Spector and Mercury Rev, Furlong used them as a jumping off point for the 'Teenage Fantasies' video. "The sound of 'Teenage Fantasies' was inspired by the golden period of the alternative rock scene of the early-to-mid 90s, so I tried to evoke that by making a video with those who were teenagers at the time – the essence of the song."
Conor Byrne, 'Growing Pains'
In the past year, acclaimed Kerry singer-songwriter Conor Byrne has signed with Budde Publishing and landed his first major record deal with Sony Music/RCA Germany. The musician and producer recently dropped poignant down-tempo track 'Be Human', and has followed it up with powerful new single 'Growing Pains'. His debut single 'Bloodstream' landed in 2019 and was influenced by the storytelling talents of James Bay, James Morrison and David Bowie. Creating contemporary pop music which balances organic and electronic elements, 'Growing Pains' features slick production and Byrne's stunning, raw vocal talent.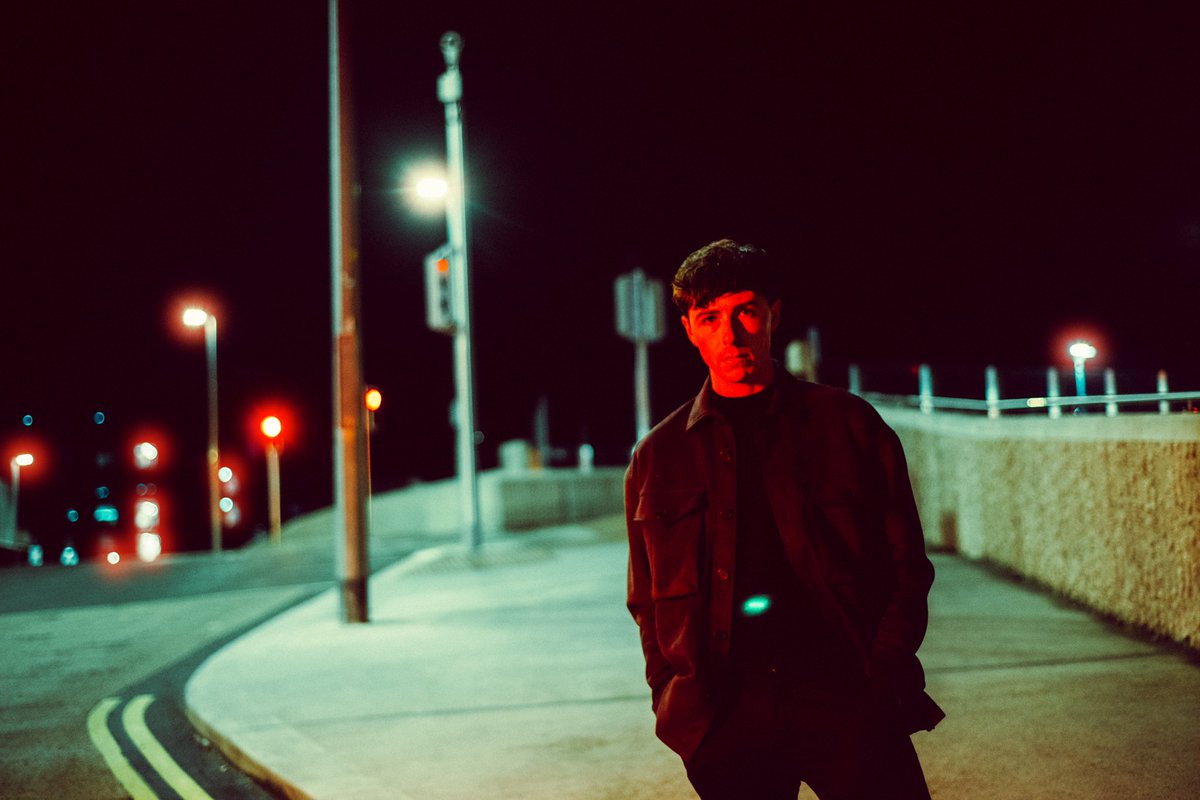 Tadhg Daly, 'Heart's Not In It'
Jersey-born, Irish singer-songwriter Tadhg Daly shared a performance video for his recent single 'Heart's Not In It'. The video for the 2021 single was filmed in a continuous shot in a backroom of the Peckham Rye train station in London. Nifty50 Films – which is run by Daly's friends, Kaine Horey and Mike O'Conor – shot and directed the live video performance. Daly has toured with the likes of James Morrison and James Blunt, and has spent his time in lockdown during the COVID-19 pandemic working on his new music and forthcoming EP.
Sprints, 'How Does The Story Go?'
Garage-noise quartet Sprints are back with a scorching new track. Combining guitar-driven hooks, motoric rhythm and emotive lyricism to create a unique sound that pulls from grunge, post-punk and beyond; the Dubliners - fronted by Karla Chubb - bring their usual "no fucks given" attitude to the fore. "Should I start this with another cliché or how does the story go?" Chubb asks from the jump, her spoken word prowess on show. Refining the more industrial elements of their sound and heading into a more intense chapter, the song asks why everybody around seems to have so much time on their hands, and somehow appear to be doing fine. The snarling guitars, raw shouting vocals at the chorus and relatable theme bring the track home.
The Rising, 'Break The Chains'
Songwriting and production duo The Rising may cover a range of genres, they are perhaps best described as blending the fresh-faced sounds of today's Pop/Rock with Modern Country Rock Stylings fresh from Nashville. They were based in Leamington Spa, UK for several years. But, due to pressures associated with lockdowns the duo have had to move back to their native home in Belfast, Northern Ireland. 'Break The Chains' was written after seeing issues like racism, gender equality and human rights brought to the foreground of the political landscape
Uwmami, 'FAULT' feat. Zach Surp
This guitar-heavy, trap-tinged remix from DIY-oriented producer Uwmami is effortlessly groovy. The Dublin producer is joined by Zach Surp on the genre-defying track, one which cements Uwmami's status as one of the most interesting producers of the year.
PRiiCE, 'Sunflower'
Perfect for summer, alt-pop pairing PRiiCE's debut track 'Sunflower' is bursting with the energy of Disclosure, SG Lewis, Kaytranada and Easy Life. Bridging the gap between electronic pop and hip-hop, the track is pure funk and glossy synths. The shimmery outfit's forthcoming EP promises to be a collage of genres spanning electro-pop, indie and hip hop. "'Sunflower' came together really quickly and became a real turning point for us in terms of the music we had been writing," the duo says. "'Sunflower' sparked some new approaches to writing for us and was really the birthplace of PRiiCE. It's the result of a day's work after an unfortunate hard drive malfunction, but maybe that adds to what the song is."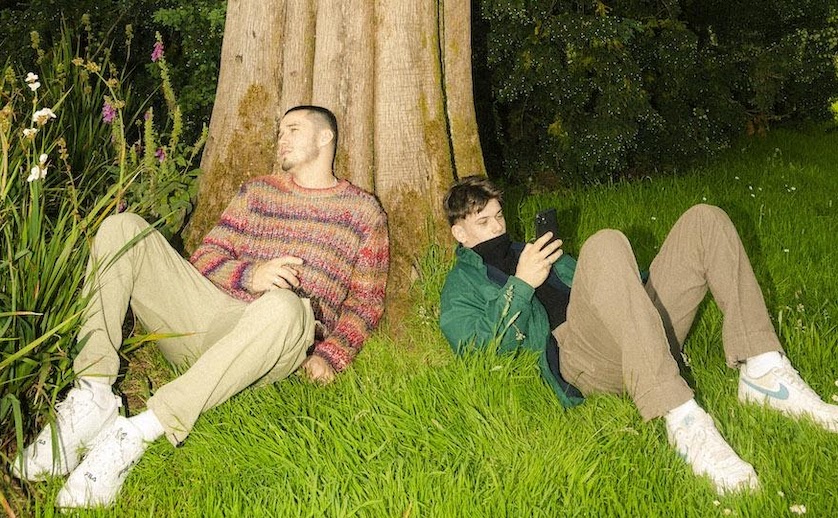 Cheesmore, 'Suffocating'
22-year-old producer Cheesmore is back with his signature chilled soundscape. Pulling from a variety of influences, including hip-hop, electronic and alternative pop, 'Suffocating' sees him leaning further into a singer-songwriter style, embellishing the track with soaring strings and dynamic beats.
Listen to the Hot Press 'New Irish Songs To Hear This Week' playlist below: