Listen to some of our favourite new Irish tracks of the week below.
CHAMELEON and Lucy McWilliams, 'You Know'
21-year-old Irish indie act Matthew Harris has teamed up with Berlin-based R&B artist Lucy McWilliams on his debut single under the CHAMELEON moniker. The self-taught Dublin native has established himself both as a talented producer and divergent artist. His production style is uniquely eclectic, allowing him to dip into many different genres, such as the Bossa Nova-infused R&B present on Lucy McWilliams' 'Runaway', or the more laid back, lo-fi hip-hop 'Fair Play' with Malaki. With luscious harmonies, captivating melodies and soul to the core; Harris and McWilliams' latest offering is set to be a summer gem.
Tolü Makay, Aye
'Aye' (translates to 'Life' in Yoruba) is an African pop, dance, world themed summer track inspired by Tolü Makay's heritage, featuring traditional Nigerian percussions such as Conga and the Talking drum. Originally from Nigeria and raised in the Irish midlands, Tolü has used her music as a medium to speak the truth, again she teams up with longtime collaborator songwriter and producer Enda Gallery for her latest release. Influenced by the likes of Erykah Badu, Nina Simone and Asa; 'Aye' follows the huge success of Makay's debut EP 'Being', and her version of classic The Saw Doctors song 'N17' with the RTÉ Concert Orchestra.
Susan O'Neill, 'Give Me Good Reason'
Advertisement
Following her last single at the end of 2020, 'Almost', multi-instrumentalist and acclaimed folk songwriter Susan O'Neill has shared her latest offering; a production made possible by the MISP Songwriting bursary. 'Give Me Good Reason' was half-finished until Tony Buchen produced it from Australia and folk artist Mick Flannery added piano. The talent has been collaborating on a full duet project with the multi-platinum, award-winning artist Flannery. The Clare native has performed with Irish dance band 'King King Company' and toured with Sharon Shannon over the years, releasing the duet 'Baby Talk' in 2020 to critical acclaim.
Willzee, 'A Dream of Peace'
Balancing high-intensity raps with considered spoken word, 29-year-old Limerick native Willzee draws listeners in with his flawless flow and cutting social commentaries. Readying himself for the release of his debut album later this summer via Berlin label Welcome to the New World, 'A Dream of Peace' is a spoken word number taken from the project, reflecting on the events of 2020 - featuring music composed by Enda Gallery and production from Gallery and Matthew Paull. Coming from a Traveller community, Willzee faced adversity, struggle and hardship on the streets of Limerick before discovering rap.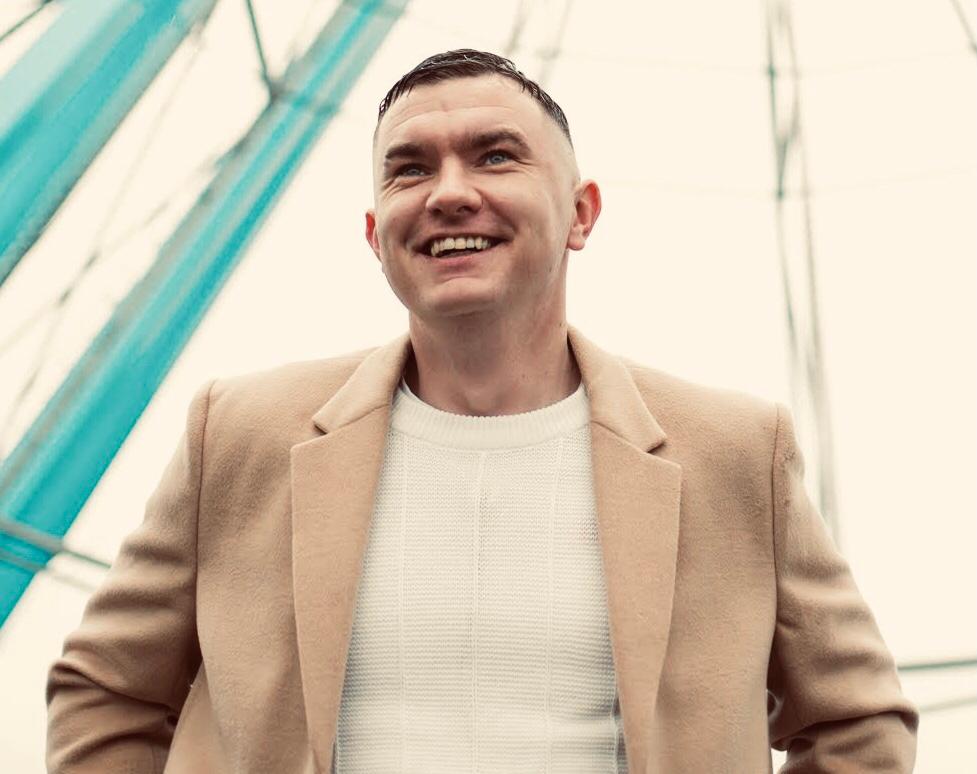 The Academic, 'Kids (Don't End Up Like Me)'
Westmeath indie-pop band The Academic have shared the first taste of their upcoming EP The Community Spirit with the new single 'Kids (Don't End Up Like Me)'. The track is one of the first songs frontman Craig Fitzgerald remembers writing as a teenager, written about the fear of not getting out of your hometown and amounting to anything. A bright, catchy tune full of pop-rock hooks and infectious melodies, despite the theme of dead-end failure; bouncing drum beats and propulsive vocal lines drive it forward.
ELKAE, 'Distraction'
Dubliner Laura Keane has released the second single, 'Distraction', taken from her debut EP, Girls Like You Like Me - set to land on Friday July 9th. The electronic soul artist, songwriter and producer is renowned for her high energy live shows. In keeping with her now-distinctive style, ELKAE borrows from disco, funk and soul with her latest offering - a hooky, infectious, modern anthem, which showcases her many skills as a songwriter, producer and vocalist. Thematically, the song sees the act expanding on previous themes of falling in love, making mistakes and embarking on a journey of self-discovery.
Advertisement
Shadeemus, 'Eden'
Alternative/soul trio Shadeemus, featuring Irish-Nigerian vocalist and performance artist Demigosh, have dropped their Eden EP today, featuring the title track and previous single 'Butterflies'. Ushering in spring and the blooming of a new romance, Shadeemus hoped to create a song that reflects and sounds like love sprouting in the garden of Eden, channelling the likes of Jungle, Tame Impala and SG Lewis. The trio was originally composed of British producer Scott Xylo (of Jamaican descent) and Welsh guitarist Adam, who were based in Leicester. The duo later met Demigosh at a gig in London, and the rest was history.
Slaney, 'Love Is Like A Drug'
A vivid, pulsating pop beat is at the core of Slaney's sonically rich new track 'Love Is Like A Drug', produced by Michael Hopkins and the emerging artist herself. Recording everything from their home studio in Kildare, 'Love Is Like A Drug' follows the Carlow musician and actor's March single 'Chameleon'. Having recently appeared in last year's Sally Rooney hit BBC Three/Hulu adaptation Normal People, the multi-talented artist will also appear in Isaac Asimov's Apple TV sci-fi show Foundation.
Cathal Murphy, 'Blue in the Best Way'
Co-produced by the Northern Irish artist and Ben Wanders, 'Blue In The Best Way' follows Murphy's previous single 'Frame' and is the second single to be released from his debut EP - scheduled for release this June. 'Blue In The best Way' opens with a deep bass-line and builds with punchy guitar riffs and a subtle percussive backbeat. Cathal seamlessly fusing together blues, jazz, funk and soul to create his own fresh space sonically. Hailing from Camlough, near Newry, Cathal has been raised on Irish traditional music; recording two albums and performing with contemporary Irish folk group Cúig over the last number of years.
BABA, 'Keep You Safe'
Advertisement
Dublin singer-songwriter BABA has shared neo-soul gem 'Keep You Safe', a track supporting inclusivity and body positivity. 'I Defy' was the second single from Dublin singer-songwriter Siobhan Lynch (BABA), originally released in 2018 but added to the second edition of 100% Her by Universal Production Music, supported by shesaid.so and She Is The Music - released on International Women's Day 2020. 'Keep You Safe' is accompanied by a stunning video from Dublin-based illustrator and designer Sarah Gray.
RuthAnne, 'Safe Place'
'Safe Place' is an ode to that person that soothes your anxiety and brings you back down to earth, a protective ballad from the accomplished songwriter, producer and vocalist. The founder of Irish Women in Harmony has been busier than ever of late, promising lots more solo material to come in 2021. RuthAnne Cunningham's incredible career started back when she was just 17-years-old, penning music for huge pop artists, including JoJo's 'Too Little Too Late'. She later wrote hits for Niall Horan, including 'Slow Hands'.
Smith OJ, 'Give Me Your All'
19-year-old Limerick star Smith OJ has paved the way for himself in the music scene, with his first two singles 'The Way I'm Feeling' and 'Crime' heading straight to No.1 on the Irish iTunes Charts. Third offering 'Didn't Know Your Deal' was then featured as a Track Of The Week on RTE2FM. 'Give Me Your All' builds on the hype, with pop sensibilities and R&B/soul thrown in. Smith's musicality originate from his love of Charlie Puth and Bruno Mars's sound; we can't wait to see what comes next for the emerging artist.
Advertisement
Yenkee, 'Drive'
After releasing a limited edition vinyl of his Cannibal Tree EP in late 2020, Cork born, London-based artist Yenkee (or Graham Cooney, as he's known to his friends) is back with Soft Boy Records for the release of his new single 'Drive'. The track is about growing up and beginning to doubt the advice you've accepted through the years, before ultimately accepting that it is all useful, no matter how contradictory. With a plethora of sold out shows in Ireland under his belt and a feature on the Normal People soundtrack; Yenkee is poised to keep the momentum going throughout 2021.
St. Bishop, 'Close'
Queer alt-pop artist St Bishop is back with the release of new single 'Close', a track about unrequited desires, premature goodbyes and those whirlwind romances that sweep you off your feet. The song was born in a pre-pandemic world and finished in lockdown via Zoom, produced by Sean Behan, co-produced by St. Bishop and mixed and mastered by Stephen Lovatt. A romance that began on the PRIDE dancefloor, Ste's new love interest sadly emigrated for work. St. Bishop is known for blending genres of electro-pop, soul and indie freely as he delves into issues of sexuality, gender identity and radical self-acceptance.
Saint Sister, 'Manchester Air'
'Manchester Air' was written on Inis Oírr three years ago, in the week leading up to the Repeal referendum. Full of anger, panic and hope, the folk-driven track full of Saint Sister's trademark spine-tingling harmonies is dedicated to every woman who's ever had to travel for basic healthcare. The track is taken from the acclaimed Irish duo's highly anticipated new album, Where I Should End, out on June 25th. A stunning video directed by Ellius Grace accompanies the track, filmed live on a Dublin beach.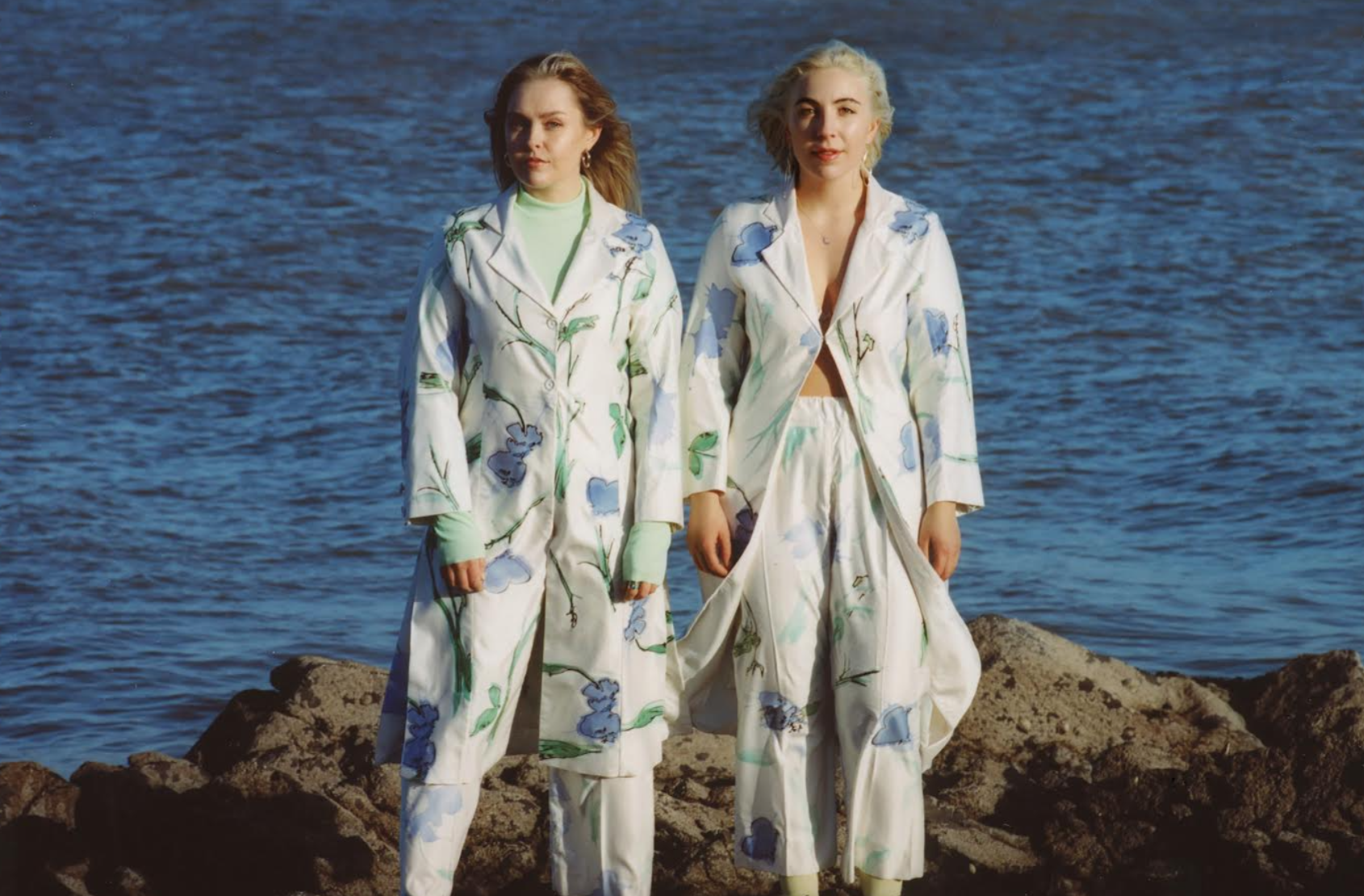 Advertisement
Tommy Cullen, 'Violet Rainbow'
Following the release of 'Night Moves' earlier this year, Tommy Cullen is back with a powerful new single. 'Violet Rainbow' finds the Dublin singer-songwriter expanding his musical horizons – embracing a darker, alternative sound, while centring the track around around an irresistible groove. As a radio-ready summer anthem, it positions the former frontman of alt-rock band The False And The Fair on the verge of a major breakthrough.
Colm Warren, 'Just Me'
Having previously fronted Northern Irish punk quartet The Twenty, Warren revealed a subtler, more gentle side to his craft via his acclaimed debut singles 'Void' and 'Shame'. 'Just Me' marks the follow up to the Derry singer-songwriter's recent track 'Choked'.
Liliana, 'What Are We Now'
Dublin singer-songwriter Lilianna establishes herself as a captivating new presence on the Irish scene with 'What Are We Now'. Although currently juggling her burgeoning career with school work, the 16-year-old is poised for stardom - drawing inspiration from the likes of Frank Ocean, Dua Lipa, Billie Eilish and Jorja Smith.
KY, 'iSPY'
Advertisement
Bringing elements of drill to his alternative R&B sound, KY is back with 'iSPY'. The track marks the beginning of a new a chapter in his career: "This song is a statement of what I'm capable of," he tells us. "I need the world to hear me." Keep an eye out for the music video, out on Ollys TV at 8pm this evening.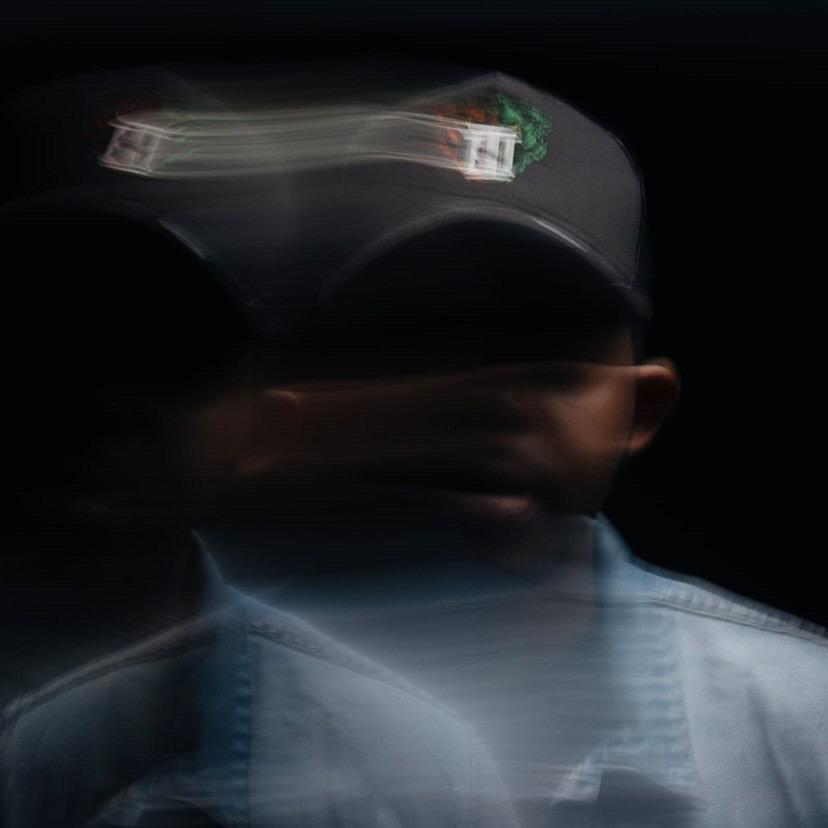 Willhouse, 'Morning Chorus'
Poxy Records co-founder Willhouse returns today with a lo-fi beat tape, Beats To Lay Awake To. Among the highlights of the instrumental project is 'Morning Chorus' - cementing Willhouse's reputation as one of the most compelling original producers in the country.
The Breath, 'Something On Your Mind'
Marking the 50th anniversary of American folk icon Karen Dalton's classic album In My Own Time, The Breath have shared a special new release, via Peter Gabriel's Real World Records. The acclaimed alt-folk duo - made up of Armagh-born vocalist Ríoghnach Connolly (the current BBC Folk Singer of The Year) and guitarist Stuart McCallum - pay tribute to Dalton with a powerful new rendition of 'Something On Your Mind', and set her the words of her 'Remembering Mountains' to music.
Megan Burke, 'Tired'
Advertisement
Following the success of 'Where Did You Find Love' last year, our 'Hot For 2021' Irish act Megan Burke returns with her new single, 'Tired'. The Dublin singer-songwriter has built up an impressive following online – clocking up hundreds of thousands of views for her stunning covers and originals. 'Tired' is the next step on her road to stardom.
J Smith, 'Eight Pounds'
Former Gypsies On The Autobahn frontman James Smith shares his highly anticipated debut album as J Smith today. (...) And You Chose Not To Laugh, written, arranged and produced by Smith, is a remarkably personal project, shaped by the grief of the miscarriage of he and his wife's first child. The LP, featuring highlights like 'Eight Pounds', marks him as one of the most fearlessly honest and authentic artists in the country.
Listen to the Hot Press 'New Irish Songs To Hear This Week' playlist below:
Main photo credit: Mrs Red Head