Check out some of our favourite Irish releases from the week below!
Offica, 'Yoruba Freestyle'
Having just released his much-anticipated debut mixtape Hokage last week, Irish rap juggernaut Offica is back again with 'Yoruba Freestyle'. With an old-school Fela Kuti-esque afrobeat horn intro, the track is a proud representation of the artist's Nigerian roots. Both sonically and lyrically, Offica once again displays his ever-increasing ability to blend sounds and genres, backed up by his unmistakable trademark flow.
A musical perpetual motion machine, the rapper also shared the video of his album opener 'Genesis' on Halloween. Filmed entirely down under, the clip documents the star's time in Australia, and has amassed over 50k views in just 3 days.
Advertisement
CABL, 'Shoelaces'
'Shoelaces' is the second single off Dublin alt-rock group CABL's debut EP See You In a Year and a Half, produced by Chris Ryan (Just Mustard, NewDad, Robocobra Quartet). The song takes a narrative approach, influenced by the tradition of surreal Irish storytelling. With menacing and melancholic inverted major chords on a double-tracked and saturated acoustic, reminiscent of early Elliot Smith, CABL establish a tonal ambiguity which foreshadows the unreliable narrative expressed through lead singer, Ava Durran.
"The song as we first heard it with just Ava and an acoustic was so heavy and uneasy," says guitarist Luke White.  "We instinctively knew we needed to create a dark and ominous but somewhat hopeful atmosphere sonically."
Advertisement
Screaming Orphans, 'Stop Stop'
Award-winning Donegal outfit Screaming Orphans are back with their addictive new pop release 'Stop Stop'. Recorded with lauded producer John Reynolds in London, the track features Lucy Jules as a guest vocalist, known for her work with the iconic Geroge Michael. Locked in the song's DNA are strands of classic 60's Yé-yé and the Orphans' trademark girl pop sound. From the opening keyboard riff, this song is a real earworm with its infectious blend of musical femininity and lyrics which detail complicated love.
The band have become known for their trademark four-part harmonies, leading to collaborations with artists such as Sinéad O'Connor, Martin Furey, Peter Gabriel and Joni Mitchell.
Scustin, 'Sometimes I Feel'
Advertisement
This new tune from Scustin is a candid confession about feeling like you're not good enough. 'Sometimes I Feel' is reminiscent of Republic of Loose's funk rock vibe. The band are known for injecting humorous storytelling into their jazzy belters to create a 'post-funk' sound. They have been making waves in the Irish music scene with their debut in 2021 with 'The Killer'.
We even had the pleasure of having them perform at the Hot Press Chat Room at Electric Picnic this year and let me tell you if you get the chance to see these lads live, you'll definitely be impressed. In the meantime, this latest offering is one you'll have on repeat.
KhakiKid, 'Who's That Girl feat. CHAMELEON & CARSTEN2X'
KhakiKid has taken the Irish rap scene by storm. His latest track, 'Who's That Girl', is sure to be a fan favourite. Since he released a teaser of the song on Instagram fans have been absolutely loving it. The hook is ridiculously catchy and KhakiKid's flow is unmatched with CHAMELEON and CARSTEN2X putting their own impressive stamp on the track.
Advertisement
With a handful of gigs coming up it doesn't seem like KhakiKid is going to slow down any time soon. With a release like this, the only way is up for the Irish rapper.
 

View this post on Instagram

 
Pablo Kush x Masta Killa, 'Pill$'
Irish-born rapper Pablo Kush has teamed up with the legendary Wu-Tang Clan alumni Masta Killa for his newest single 'Pill$'. A song that's been in the work since 2018, it's a catchy, blazing doozy of a track. Kush calls upon a team of producers from around the world, including Braths from Paris, BGRZ, and Majestic from Luxembourg, and it's what he calls a "production dream team". Kush lends his signature acidity to the track, but it's truly made by Masta Killa's feature, adding on his signature wise flow. Kush is the first Irish rapper to collaborate with a member of the Wu-Tang Clan, and it's a career moment for a rapper who is quickly becoming one of the most promising acts out of Ireland.
 

View this post on Instagram

 
Advertisement
Anikẹ Akano, 'Passing By'
Anikẹ Akano is only 18 years old and has already started making waves in the Irish music scene. The singer's debut single is already highly anticipated – 'Passing By' is a solid debut at that. The heartfelt ballad is a beautiful insight into the artist's past.
"I wrote this song when I was lowkey in the pits. I was 16 years old, lost, lonely and felt like I was doing this whole life thing completely wrong. All I knew to do in moments of desperation was to pour my heart out on a page. Two years later at 18, I'm so grateful for every single breath I'm blessed to breathe and for every second of every day. In some sick way, I'm even grateful for the dark times."
Advertisement
FYA Fox, 'Duvet Day'
After spending the summer emerging onto the Irish festival scene, playing Indiependence, Sea Sessions & Stendhal, FYA Fox has released her latest single, 'Duvet Day'. The singer is at the start of a new era with her sound and this catchy pop-tune is a great insight into what's to come from this emerging artist.
"This track is about anxiety, all those little voices, little fears and worries creeping in making you want to crawl up like a caterpillar in your duvet hiding from the world. I wanted to take back control and for anyone feeling like this, this is that hairbrush anthem they can sing to."
Advertisement
Rudy, 'Lily pad'
A perfect shoegaze dream-pop crossover. Rudy's third single 'Lily pad' has been a fan favourite since way before the release with the artist explaining on Instagram: "This has been a long time coming and a long time crowd favourite at my gigs ahaha! I never thought I'd ever actually release it so it feels good to put it out!"
Even though the artist only has three singles under her belt so far, it's clear to see that Rudy is one to watch in the Irish music scene. We are definitely looking forward to seeing what she does next.
 

View this post on Instagram

 
Big Sleep, 'Fingerlickin' Goodness'
Advertisement
Big Sleep refuse to slow down with yet another feel-good release in 2023. 'Fingerlickin' Goodness' is a smooth jazzy tune with a catchy hook. The only way is up for these indie-pop stars.
"'Fingerlickin' Goodness' is a track inspired by our love of soul and R&B artists like Otis Redding, Anderson.Paak and Leon Bridges. Aidan and Naiara both come from a jazz background so it felt pretty natural when this song came about after a jam one day during rehearsals."
Crash Ensemble, 'II. Lifeblood'
Sam Perkin has composed Crash Ensemble's latest project, titled Children of the Universe. Hailed as a 'hybrid symphony', the EP features three soaring, otherworldly songs. The Ensemble is Ireland's leading new music ensemble and features world-class musicians playing some of the most "adventurous, groundbreaking music of today." Perkin takes full advantage of the ensemble with Children of the Universe, and we look forward to more from the ambitious collective.
Advertisement
Speaking of the release, Perkin says: "Composed between 2020 and 2022, I have gone deep for this work. There are two years of life in here. Our Guide, Diamanda, will take us on a sacred journey to a place where only music can. She will act as a medium through which, with open ears, we can dream much needed counsel. Together, we can use this guidance to create the more beautiful world our hearts know is possible."
Patrick Stefan, 'Don't Be Afraid'
Award-winning Clare songwriter Patrick Stefan – after racking up over half a million streams on 'Superman' – returns with 'Don't Be Afraid', a soulful and upbeat message to the artist's younger self, reminding him to drop the mask of our adult persona, even in challenging times.
"I love seeing young kids express themselves & finding myself wishing they hold on to that," says Stefan. "I still find myself pausing still to make sure it's safe to drop the mask. Yes It's a song to myself but I think the message applies to everyone, to not to take ourselves too seriously and enjoy revealing ourselves."
Advertisement
Holly Munro, 'The Water'
Holly Munro's debut EP Up Against Your Nature is finally out today, with its final song 'The Water' released. One of Hot Press' own Y&E Features, Munro is one of the most promising songwriters out of Ireland today, known for her ability to write candidly about themes of self-discovery and resilience. 'The Water' is an ode to all things water– as Munro tells it, "without water nothing would exist." The song's pulsing production and restrained yet cutting vocal delivery give it some serious staying power.
 

View this post on Instagram

 
Advertisement
Jet Fuel Chemistry, 'Inertia'
The metalcore Dubliners Jet Fuel Chemistry have released their latest single 'Inertia' this week, a "lament-turned-violent" that functions as a sendoff for a particularly difficult Autumn. Its deliciously claustrophobic, aggressive drums and baritone guitars whip the tune up into a post-hardcore frenzy. They're gearing up for their largest headliner to date, a homecoming Dublin show in February, and considering how high energy this track alone is the gig will be one for the books.
Waterdogs, 'Victim By Choice'
Limerick Four piece 'Waterdogs' have today dropped their new single 'Victim by Choice', a bluesy grungy offering.  Frontwoman Kat Casey, who wrote the track over a year ago said of the hazy rock track: "To be honest, it ('Victim') kind of wrote itself. At the time I was about five years into a friendship with one of the most toxic, selfish people I have ever met. Everything always had to go her way and if it didn't I suffered the consequences. Eventually, I had enough of dealing with it and with the decision to cut her off came a song. 'Victim' is an easy song for most people to relate to - many people have put themselves in positions that make them uncomfortable just to make somebody else happy".
Advertisement
Waterdogs' debut EP Midnight Loser is set to follow on December 1st.
Mckowski, 'Madman'
Madman is an eerie and haunting track, with a dusky, sinister undertone. The unsettling track uses a repetitive riff as a meditative anchor while raising the tension stakes with layers of analogue synths, strings and keys. Recorded primarily by McKowski at his home studio, additional atmosphere was added courtesy of St Francis Hotel later.
Madman is the lead single off of McKowski's debut LP 'Notes From the Boneyard', which is out now and available to purchase on 'pumpkin orange' vinyl for all your spooky November needs.
Advertisement
girlfriend., 'Subconscious Acts'
girlfriend.'s debut album has been 8 years in the making, with the band describing on Instagram saying the LP "has survived through broken bones, unemployment, dead-end jobs, a global pandemic, illness, heartbreak, crises, an illegal eviction and so many other adverse factors that felt insurmountable at times…. To Be Quiet is an exorcism of all that haunts us".
With all that sweat, blood, and tears, girlfriend. have offered up a single 'subconscious acts' with religiously infused fuzzy, bass-y soft grunge. Beginning with soft vocals and harmonies, 'subconscious acts' descends into a cavalcade of noise guitar, perfectly balancing heaviness with the light, lending a ghostly sacred feel. What Catholic music would sound like if you actually considered the unbearable guilt and eternal damnation.
Advertisement
Hermitage Green - 'Younger Days' feat. Gregory David Roberts
Hermitage Green return today with their first release in over two years, featuring Australian author Gregory David Roberts. Widely known for his bestselling book Shantaram, Roberts features on the second half of 'Younger Days' for a powerful, spoken word monologue, embedded with his poignant insights on life.
The single marks one of Hermitage Green's more unconventional releases, and it's one that is sure to stick with listeners long after the first play. Speaking of the track, the band shares, "'Younger Days' tackles some subject matter that we have never discussed as a band before, and something we all feel strongly about…Greg is a gifted writer and artist, who has experienced as wide a spectrum of highs and lows in this life as anyone."
Advertisement
The Line, 'Fruit Peel Path' feat. Caoi de Barra
The Line, the pseudonym of Brian Dillon – a musician, sound artist and member of Meltybrains? – released a new collaborative album this week, featuring a host of Irish music friends. His new album features, among others, Caoi De Barra of Wyvern Lingo on the standout track 'Fruit Peel Path.' With dragged-out instrumentals, the tune is inflected by a suspenseful, ticking beat. Atmospheric electronics wrap the listener in a warm blanket, while De Barra's haunting vocals swarm on the languid tune, which expands like a retrospective, cinematic finale.
Red Blood Cells & Righteousness is a 13-track collection of songs celebrating the importance of community and communal values, a massive aspect of Dillon's journey in the industry over the last few years. Dillon shares of the release, "This is an album built on personal relationships and communication, dedicated to playing a small but significant role as a part of a world so much bigger than any of us are willing to admit."
Advertisement
HAVVK, 'City Creep'
Irish indie rock outfit HAVVK's third single from their forthcoming album, 'City Creep' is a vigorous, blazing rage track about the impact of the current housing crisis on cultural spaces in Dublin. Of the song's crystal-clear lyrics, lead vocalist Julie Hough shares, "Every year we're seeing more spaces shutting down due to costs or because another soulless hotel or commercial space is set to be built. Decisions influenced by greed and a total lack of understanding of what makes our communities vibrant and special."
The student indie rock single explores the disconnect between lawmakers and the needs of communities, boldly calling out those in charge. Known for their powerful live shows, HAVVK remain edgy while deftly in tune. Their music merges hard-hitting indie rock hooks with even harder-hitting messages, with activism at the core of all that they create.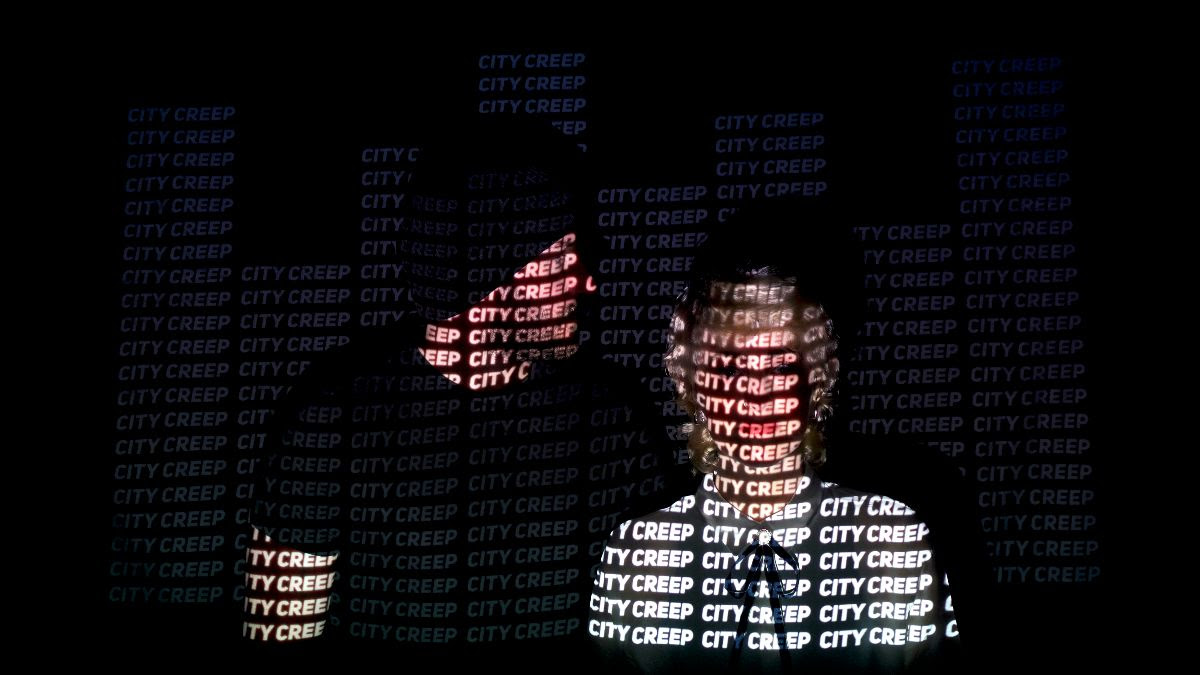 RISERFALL 'Claim The Kingdom'
Irish metal-rock group Riserfall have made a name for themselves pulling off some of the most searing live shows of recent years. Now emerging into a new era, the band released a gripping new single 'Claim The Kingdom,' an adrenaline-filled track which details the feeling of utter disconnect and discontent between us and the institutions and structures that are meant to serve us.
Advertisement
Despite being new to the scene, the band are in full control of their powerful sound on the anthem, filled with energetic riffs, powerful vocals, a driving bass, and impressive guitar riffs calling back to Metallica and '90s grunge. Their varying musical influences are drilled distinctly into their own sound, resulting in a forward-thinking, heavy-hitter of a track.
Sunburn - 'Thunder'
Emerging in 2020, 4-piece alternative rock band Sunburn release their new single 'Thunder' today – an infectious, indie-leaning tune. Already having garnered an impressive following on Spotify and with their astounding live shows, Sunburn are taking things to the next level.
After meeting in college in the Liberties, the Dublin-based band quickly began gigging all over the country and recording demos at home. With a pop-leaning indie rock sound made for live performance, the band have sold out their last headline gig at The Workman's Club, with plans in the works for a big headline gig in the new year. Sunburn will celebrate the release of 'Thunder' on November 17 with an intimate gig in BelloBar – tickets on sale now!
Advertisement
VENUS GRRRLS, 'Hex'
Fittingly released on Halloween, Leeds quintet VENUS GRRRLS indulge in a supernatural revenge fantasy on their newest single, 'Hex.' Always seeking to empower their listeners through a searing musical exploration of the female experience, the group's newest track is rooted in a negative encounter with harassment the band shared together.
Born from the influence of Riot Grrrl music, the quintet doesn't hold back on the lyrics of this high-energy tune, demanding the antagonist face the consequences of his actions and encouraging victims to reclaim their power. Vocalist G.K. elaborates, "We are scared, and we are frustrated with the tale as old as time; we all have a story when we shouldn't." The release is accompanied by an eerie, gothic music video which presents a portal for listeners to enter VENUS GRRRL's charged realm.
Advertisement
Aliensincaves, 'us'
Rising Irish alt-rock quartet Aliensincaves release their newest single 'us' this week, a lyrical retelling of a night gone wrong at a house party. With a blend of emotive melodies and poignant lyricism, the track easily captivates its listener with every twist and turn.
The release showcases the band's constant instrumental evolution, with a sound that boldly pushes the boundaries of alternative rock and builds on their reputation for fusing raw, relatable emotion with alluring sonics. Formed in 2016, Aliensincaves have attracted quite an audience with their previous releases, such as 'Weekdays' and 'Flannel Shirt.' Speaking of the new release, lead vocalist Oscar shares, "It's a song that means a lot to us personally, and we believe it will resonate with anyone who has shared the complexities of human relationships."
Advertisement
James Shannon feat. Connor Eiffe, 'Where The Lights Are Bright'
Following the release of 'Know Me' in May of this year, Dublin-based singer-songwriter James Shannon's latest single 'Where The Lights Are Bright,' is an introspective collaboration with Irish musician Conor Eiffe. An intimate portrait of everyday mundanity, as experienced by a young person in Dublin, the new track paints an evocative portrait of city mobility. Over a slick and atmospheric wash of moody saxophone, jazzy guitar voicings and tight drumming, Shannon's incisively pointed lyrics take aim at Dublin's fair city; critiquing social inequalities and expressing the frustrated sentiments of discontent felt by the city's youths.
Pamela Tully, 'Paranoid'
Advertisement
Rising pop rock singer-songwriter Pamela Tulley returns with her fierce new single 'Paranoid.' An infectious slice of P!NK-inspired  electro-pop, 'Paranoid' speaks to dealing with anxieties and battling inner demons. "I really wanted to create something that had a dance rhythm, hypnotic chorus and a blend of rock woven in," says Pamela. "I could imagine myself out on a night out, having some drinks, dancing and then suddenly being paranoid about my appearance, who is around me and what I'm doing. I want people to listen to it, relate and try to let the music take over." With a memorably soaring chorus and Pamela's powerhouse vocals, the new track is certainly worth a listen.
Marie Keane, 'Shelf Life'
A horn-infused, soul-filled tune, 'Shelf-Life' from environmentalist, music teacher and eclectic artist Marie Keane is a bluesy yet hopeful account of embracing being single, with proud female independence at its core.
A singer-songwriter covering eclectic themes, from environmental protection to Motown-influenced love tunes, Marie Keane has performed in various blues, soul and jazz ensembles over the last two decades -  from the main stage in the Cork Jazz Festival to performing traditionally inspired tunes in the Botanical Gardens.
Advertisement
Róisín McKeown, 'Get on Fine'
A seamless and vibrant sonic fusion of jazz, blues and alternative, singer-songwriter Róisín McKeown's enchanting new single solidifies her standing as one of Ireland's most exciting new Irish talents. Based between New York and her home in Dublin, Róisín cites the likes of singer-songwriter heavy hitters Jeff Buckley, Amy Winehouse and Nina Simone as major musical influences. With Mckeown delivering slick and introspective snatches of lyricism over an eclectic arrangement of vocal loops, sampled acoustic guitar, jaunty backing vocals and hypnotic drum-machine beats; 'Get on Fine' is emphatic in its inventiveness and distinct originality.
Advertisement
The Scratch, 'Shoes'
A cut from the Dublin-based metal-trad quartet's latest, Mind Yourself – which released today – 'Shoes' is The Scratch at their most pointedly confessional. Already tipped as "a late contender for album of the year by Hot Press's Edwin McFee, Mind Yourself is a remarkably varied suite of rip-roaringly heavy anthems and quieter, more inwardly reflective moments. A wistful soundscape of acoustic guitar, crooning vocals and gorgeously lilting strings, 'Shoes' sees The Scratch embrace their Irish trad roots with ruminative lyricism and a distinctly melancholy-tinged vocal delivery. It's a disarmingly beautiful moment on an already stellar record.
Anna Mieke, 'Ornaments'
'Ornaments' is the latest single from Wicklow-based singer-songwriter vocalist and multi-instrumentalist Anna Mieke. Following on from her sophomore album Theatre in 2022, the new track is a lyrically ornate and poetic tapestry of dreamy lyricism; steeped in surreal shades of the personal, as Anna hauntingly croons over an enveloping soundscape of acoustic guitar and droning strings. It's a gem of chamber-pop excellence – essential listening for this wintery Friday.
Advertisement
Lol Tolhurst x Budgie x Jacknife, 'Train With No Station'
A collaboration between The Cure's Lol Tolhurst, Budgie from Siouxsie & The Banshees/The Creatures, and producer Garret 'Jacknife' Lee, 'Train With No Station' is a cut from the unlikely alt-supergroup's new debut record, Los Angeles. What happens when three giants of alternative music get together for a project? – very good things, evidently! An instrumental track steeped in deeply atmospheric shades of ambient sonics and post-punk grit, 'Train With No Station' floats on a resonant sea of delightfully idiosyncratic synth work, driving drums and excellent guitar stylings from The Edge – it even has a spoken-word vocoder outro. 'Train With No Station' is about as hard-hitting and experimental as it gets.
Niall Horan, 'Something in the Orange – Live from Spotify Studios'
Advertisement
International heart throb Niall Horan has released a new stripped back acoustic track today. 'Something in the Orange' reveals a breadth of musical capability for the Mullingar singer songwriter. With dulcet vocals, 'Something in the Orange', is an Americana style sentimental track with lyrics such as 'To you I am just a man/ to me you're all I am'.
'Something in the Orange' is a grown-up track from the former teen pop star and doesn't rely on theatrics or fancy production values, it is quite simply an earnest guitar song that will leave listeners forlorn but wanting more.
Louis Cormack, 'Never Been One For Loving'
A bluesy Sunday morning track, 'Never Been One For Loving', is a swaying bittersweet offering from the Aberdeen-born, Cork-refined musician. Cormack himself described his folksy style as "songs for the cold winter nights, stretched summer days and all the times of change in between."  'Never Been One For Loving' has a sweet closing guitar line which acts as a comforting contrast to the bluegrass bass line. 'Never Been One For Loving' details the feeling of surprise to find out you're a romantic at heart, and as we buckle down for longer nights, 'Never Been One For Loving' acts as winter sun; low, warm and brief.
Advertisement
Family & Tribe, 'Billions'
Family & Tribe (aka songwriter Stephen Jones)'s debut EP 'Billions' is out today, and it's a terrific effort from the Belfast-based indie folker. He's an excellent songwriter and it's apparent in these tracks, his ability to keep it unexpected giving the tracks some serious staying power. Paired with ambitious production, he explores multiple genres including Indie-rock, Folk, Americana, and Soul. He has an upcoming EP launch on 10th November, and it'll be a treat to hear these songs played live.
 

View this post on Instagram

 
Advertisement
Queen Grace, 'Josephine'
Derry-born musician Queen Grace has put out her second single 'Josephine' this week. She champions the woman's perspective over contemplative fingerpicking guitar– 'Josephine' an ode to her late grandmother after whom the song is named. It was also inspired by the poem 'Autumnal' by Christie Brown, a fitting connection as we enter into November. A self-proclaimed "truth speaker and truth seeker", she follows through as 10% of the profits from this single and single merchandise will be donated to UNICEF.
Single Release Day!!

Josephine is now available to stream and download from all the usual platforms.

It means so much to release this song on her anniversary and birthday.

As she loved children I'm donating 10% of profits to @unicef . #irishmusic #folkmusic #folksinger pic.twitter.com/MgtZ9FeUn1

— Queen Grace (@queengracemusic) October 31, 2023
Listen to the 'New Irish Songs To Hear This Week' playlist below:
Advertisement