By: Rachael Golden
The Music Industry Xplained (MIX Course) is kicking off soon this February and with it the top music industry leaders are lecturing across a multitude of essential subjects tailored just for you!
Subjects
Publishing,
Promotion,
Digital Marketing,
Record labels,
Artist Management,
Production,
Radio/Media,
Accounts,
Brand Identity
The Independent Route
Accounts
Finance
Sound Training College, Rory Gallagher Corner, Temple Bar, Dublin 2
Every Wednesday (7:30 – 9:30pm) starting February 5th for 13 weeks.
As there are limited spaces left it is necessary to secure your place as soon as possible, either with the full amount or an instalment option payment
[email protected]    (01) 241 1500  
As marketing manager with CBS Records (now Sony) he signed U2 to their first record contract. He also masterminded marketing campaigns for countless acts, including Abba, Christy Moore, REM, U2, Madonna and Bob Dylan. As a writer/director with Hot Press, he wrote several music-related books (Phil Lynott, Don Baker and Bob Dylan) and spoke at seminars in France, Spain, Germany, London and the USA. He served on the government's Task Force on Irish music, and has lectured in virtually every Irish college and university. For his First Cuts column in Hot Press he reviewed over 2,000 emerging Irish artists, and in 2015 he was a writer-in-residence In Sweden as part of a project run by Stockholm University.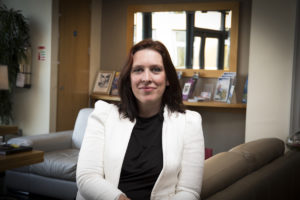 Nessa McGann is the station manager and content director in SPIN South West. She was the original programme director in the station start up in 2007 and previously worked as station manager for Wired Fm and as a news reader on RTÉ Radio Cork and a features reporter and freelancer for Live 95 & Lyric FM. Nessa has a keen interest in fostering new talent and has brought many fresh voices to air throughout her time in SPIN South West. She will be explaining the radio industry works in Ireland, how radio stations operate and the opportunities for work in radio, what is a playlist and how you get your songs played on the radio!

Greg Fry is an International Social Media trainer who delivers regular Social Media, Social Customer Service and Social Business Strategy training and workshops. Greg also works as a Social Business and Content Consultant and believes that, in order to make social media work for your business – you must identify the correct social media goals for your business, define and refine your strategic social media, plan and tactics, create outstanding content and make sure that everything you do is measurable. 
Greg sessions are packed with passion and are high energy affairs. You will not find a more engaging speaker in the Social Media space. Greg has worked with many top multinationals including: Ulster Bank, Microsoft, Fáilte Ireland, Virgin Media, Abbott Labs, Symantec and Coca Cola Hellenic. He also lectures for top institutions including the Digital Marketing Institute, SureSkills and the Digital Skills Academy.
Steve Lindsey began his career as bass–player with Deaf School and than The Planets. He subsequently moved into music publishing with Warner/Chappell and was later appointed general manager of Go! Disc Music. He joined Island Music as creative director working with The Beautiful South, Tricky and Massive Attack. In 1995 he became an independent music supervisor working on films such as Mission Impossible and Twin Town. In 2003, Steve founded Elevate Music Publishing. He also manages Autamata, looks after the publishing interests of Cathy Davey, Aslan, and Mundy, and is currently on the boards of both IMRO and MCPS (Ireland). Elevate have been working with various musicians on Standby, an Irish feature film starring Brian Gleeson and Mad Men star Jessica Pare.