Munky unveil new single 'One In Five' in aid of Dublin Rape Crisis Centre forever.
Dublin-based, trashy funk/grungy disco band Munky feature as our track of the day with their newly released, emotionally powerful track 'One in Five'. Recorded and produced by Dan Doherty in Darklands Studios, the track comes from their debut EP, Un, Deux, Trois, Cat.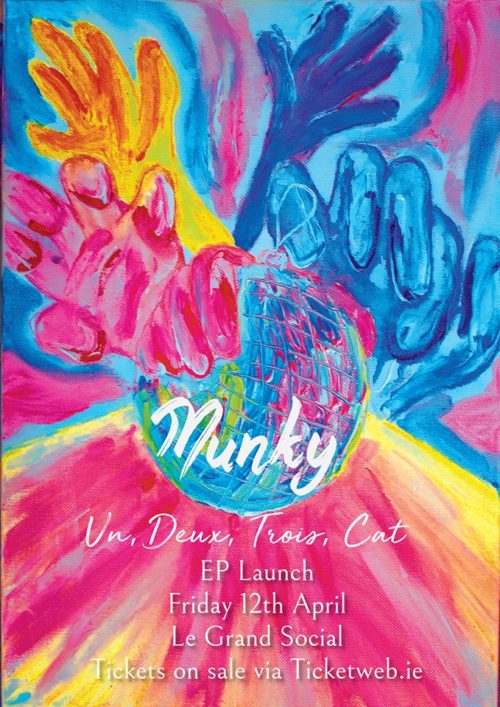 The single was written in direct response to the discussion surrounding sexual assault that has been happening in society over the last number of years. In support of this truly important cause, Munky have decided that 100% of the income from 'One In Five' will go to the Dublin Rape Crisis Centre forever (meaning that any sales, live royalties, IMRO payments, streams will all be given to the charity as donations).
The group generally draw influence from the likes of Nirvana, Idles and Bodega. In the case of 'One In Five', there is a similarity to the capital city contemporaries, The Murder Capital and Fontaines DC, but with a much more dance/funk/groovy approach.
Lead singer Zachary's deep, husky vocals convey the tracks rich lyrics in a heartfelt and passionately touching way. The imagery of the song is heartbreaking, yet with a deep introspection. The topic explored is hugely important at the moment and the song conveys the message in a bold, eye-opening way.
Advertisement
"It is a scary one to release because it's putting our stance quite out there", Zach revealed.
"One in Five came about from conversations had in Dublin after some high profile cases last year. It became all too clear to me that the media response and social discourse around sexual assault cases was having such a terrible effect on the well being of survivors and women in general. In the wake of the #MeToo movement, I was stunned by my own ignorance, being far too removed from the reality that about half the world faces. The song is an attempt to pass on that reflection that I had to other lads. I thought expressing the absurdity of victim blaming in a voice that they could imagine as their own might help them reflect too, encourage a bit of empathy".
The debut EP 'Un, Deux, Trois, Cat' is being launched with a headline show in the Grand Social, on the 12th of April. The early bird tickets are now sold out so go grab one while there are still some left!
https://open.spotify.com/album/2sffTtXK9EsMkKrCy0cfPT