Coming to Dublin in February 2024, the 3Olympia fully seated show for the currently unreleased Stories From A Rock n Roll Heart will even include special guests
Fans of the American folk songstress Lucinda Williams will know that the days until her fifteenth album, Stories From A Rock n Roll Heart, is set to release are but a diminishing number.
While people are excited for it to drop this month on the 30th, however, they should also be ecstatic with a recent announcement from the three-time Grammy Award winning singer-songwriter: on February 27th, 2024, she's coming back to Dublin.
A fully-seated show, it's the perfect chance to see Williams perform live at 3 Olympia Theatre.
Tickets go on sale this Friday, June 16th, at 10 AM.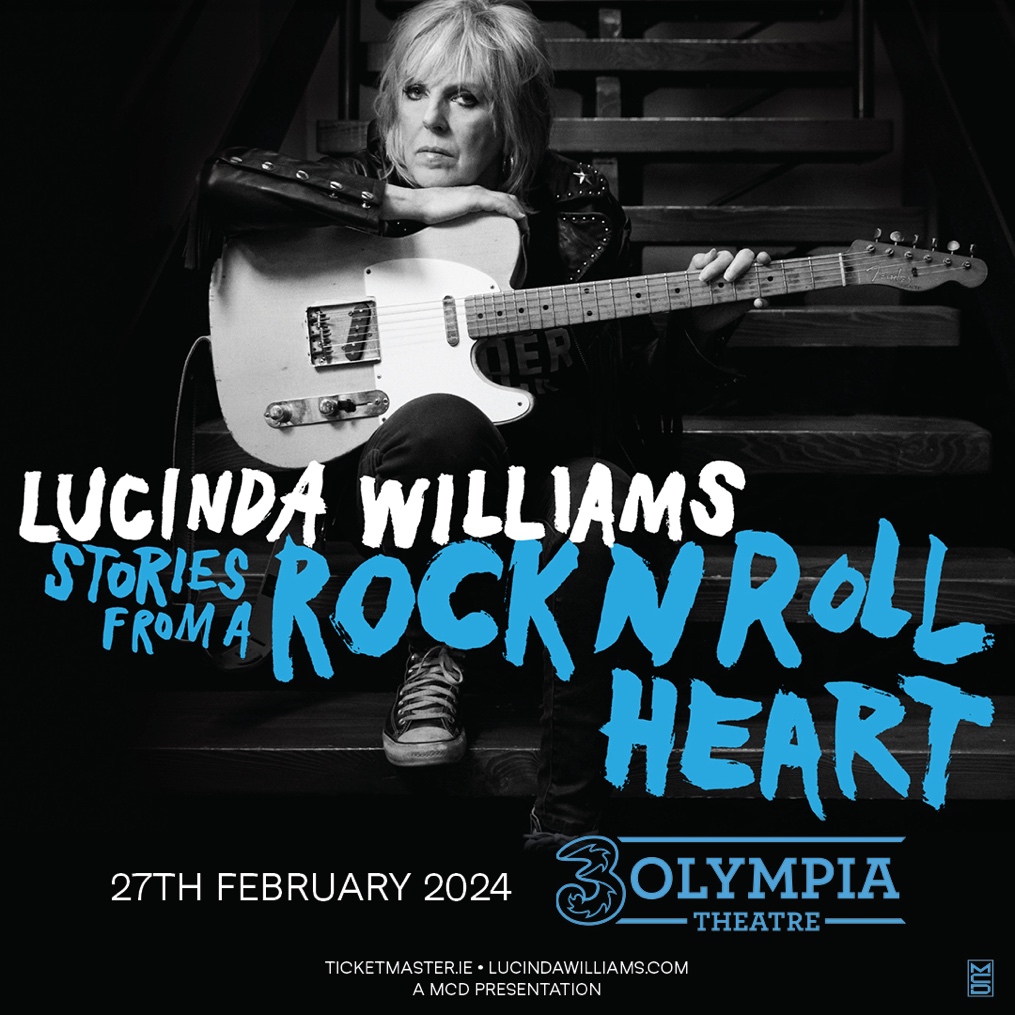 The announcement also comes soon after Lucinda published her memoir, Don't Tell Anybody The Secrets I Told You. Delving into her traumatic childhood, the decades it took for her to break out into the music industry, and the inspirational stories her music draw from, it's a gripping novel.
Advertisement
Lucinda Williams has been gaining attention since her 1998 album Car Wheels on a Gravel Road, the album that earned her her first Grammy. Since, she's been on the road all over, gaining a cult-following while she's been at it - one that has become enthralled with her work, old and new alike.
Find tickets to see Lucinda Williams, starting at €66.95 on Friday, June 16th at 10AM, here:
Pre-order Stories From A Rock n Roll Heart here:
Listen to Lucinda Williams here: