By: Edwin McFee
Cast your mind back to the heady, (not that distant) days of early summer 2018. Game Of Thrones had yet to jump the shark, legendary noughties show Queer Eye not only received a reboot but became a cultural phenomenon whilst tackling toxic masculinity ("Can you believe?" etc…) and the stars of tonight's show silenced many a critic and nay sayer when they returned from the wilderness with their first album in seven years Wildness. A hugely important record for the band, both creatively and commercially, to say it had a lot riding on it, is a bit like saying Brexit is only slightly going to shaft the undeserving residents of the north. However, the cream always rises to the top as they say and the local legends picked up right where they left off at the beginning of the decade and reclaimed the charts, hearts and arenas of many territories around the globe.
Today, they set their sights on taking back their role as festival headliners after their self imposed Odin Sleep, but before we get to their homecoming performance there's a wealth of acts across two stages to enjoy first. While we would have loved to have seen a few more rock bands on this all Northern Irish bill and perhaps another stage featuring noticeable absentees like Therapy?, New Pagans and Calling All Horses could've been added (yes, I'm being greedy) it certainly does the heart good to see Snow Patrol lending their support to some of the finest in the land and letting them join in on what is essentially a huge celebration.
Highlights include an enjoyably tuneful set from Brand New Friend, a typically tear-stained turn from SOAK and an incendiary performance from the firebrands that are the Wood Burning Savages (who continue to conquer everything before them), while Ash and Two Door Cinema Club offer a welcome reminder (not that we needed it….) that they're still hugely entertaining live acts.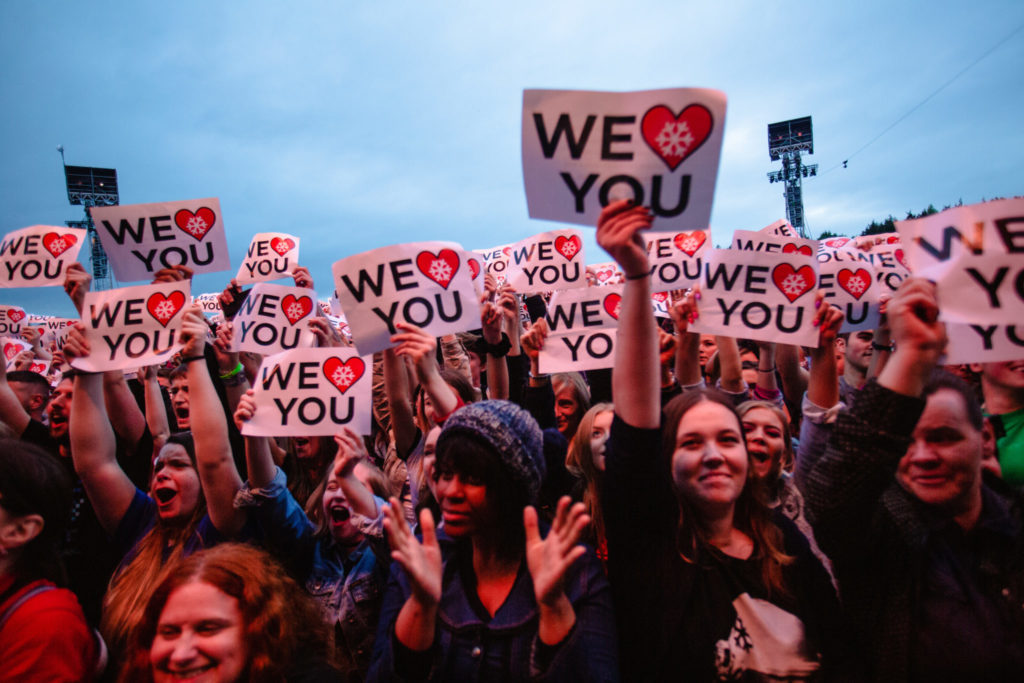 Finally it's left to the home-town heroes to end the party with a bang and they're more than up to the task with the exceedingly tasty opening salvo of 'Chocolate' and anthem for the underdogs 'Take Back The City.' Not straying too far away from the set and production which had a sold out Belfast crowd eating out of their hands last December, the likes of newie 'Empress' really dazzles in the open air, as does comeback single 'Life On Earth' and the copious confetti and lazers look epic too.
Advertisement
As expected, singer/guitarist Gary Lightbody is like a kid at Christmas throughout and clearly relishing his time headlining Ward Park for an unprecedented third time (despite confessing he's been struck down by "an absolute stinking head cold"). 'Run' might be buried in the middle of the set these days, but their break-through song is still rapturously received, while 'Chasing Cars' remains evergreen and delivers that all important festival moment for the faithful. Speaking of festival moments, honorary nordie for the day Bono makes a surprise appearance for a run through of U2 classic 'One' and we've a feeling the hard working stewards in Ward Park will still be picking up the jaws of delighted punters off the floor for weeks to come...
Signing off with the feel good 'Just Say Yes,' Snow Patrol's 25th year in business is arguably their best yet and their show this evening is every inch the triumph everyone hoped it would be. Don't be too surprised if they return to the venue for a fourth time at some stage in the future.