This is the first time Bob Dylan has performed the song live.
Bob Dylan just debuted his live cover of Grateful Dead track 'Truckin' while on tour at Japan's Tokyo Garden Theatre.
'Truckin' is the final song on the Grateful Dead's 1970 record American Beauty, and references a drug raid conducted earlier that year at a New Orleans' hotel that the group was staying at.
Dylan's performance of the cover surprised fans, who anticipated a setlist packed with songs from 2020's Rough and Rowdy Ways – the standard for the tour, which began in 2021.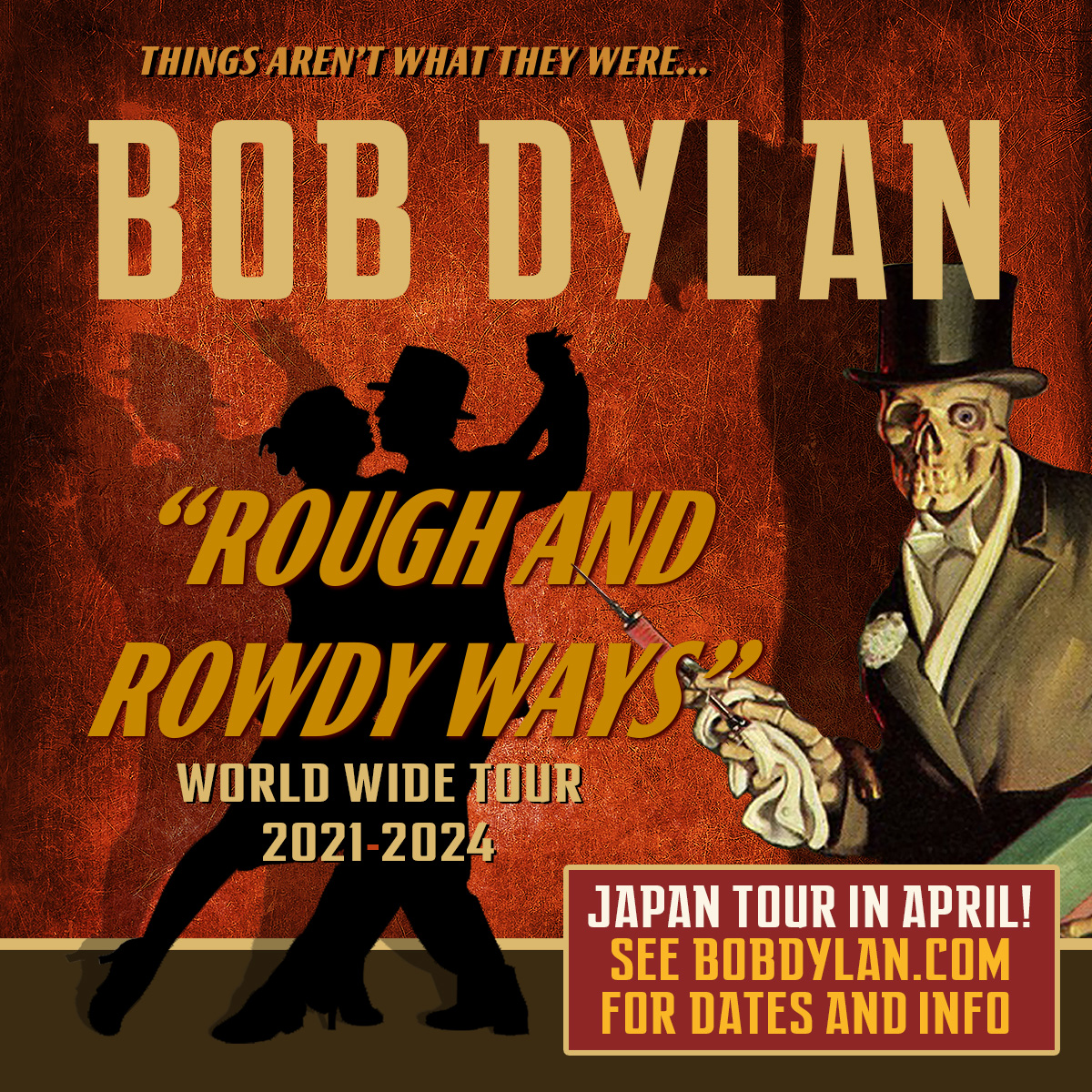 Dylan actually praised 'Truckin' in his 2022 book The Philosophy of Modern Song, commending the track's "fantastic first verse, which doesn't let up or fizzle out, and every verse that follows could actually be a first verse," adding "and the classic line, 'What a long, strange trip it's been.' A thought that anybody can relate to.'"
The acclaimed performer is a longtime friend of the California rock band, touring with the group in 1987. He considered vocalist and guitarist Jerry Garcia a good friend.
Advertisement
"There's no way to measure his greatness or magnitude as a person or as a player," Dylan told Rolling Stone, following Garcia's passing in 1995. "To me he wasn't only a musician and friend, he was more like a big brother who taught and showed me more than he'll ever know... His playing was moody, awesome, sophisticated, hypnotic and subtle. There's no way to convey the loss. It just digs down really deep."
This marks the fifth Grateful Dead cover that Dylan has performed over the course of his career, following 'Friend of the Devil', 'Alabama Getaway', 'West L.A. Fadeaway' and 'Black Muddy River'.
Listen to the cover here:
Dylan is currently on the Japanese leg of his Rough and Rowdy Ways tour, and will play Saturday at the Tokyo Garden Theatre. 
RELATED