Belfast's 21-year-old singer-songwriter Mitch McAteer recently released his incredible new track titled 'I Hate That I Love You'.
'I Hate That I Love You' is a raw, soul-touching, alt/folk masterpiece that will transport you to a world of contrasting sensations - from soothing melancholy to nostalgic joy. Mitch's harsh compelling vocals and the powerful melody creates an exquisitely crafted song that will leave chills down your spine.
His voice is beautifully unique and mesmerising. The gravelness and smokiness resembles the likes of Tom Waits, with the southern blues/rock n roll feel of Ray LaMontagne and hints of Nathaniel Rateliff.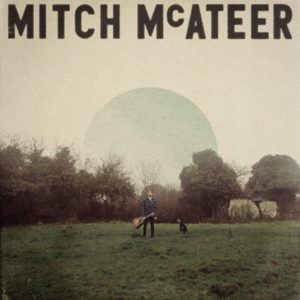 Advertisement
'I Hate That I Love You' is the first taster from Mitch's upcoming EP, recorded in the Irish countryside over just four days. Similar to when he wrote the tracks, it was important for Mitch to record them in isolation - with no signal, no wifi, no distraction.

The turning point in Mitch's creative journey came when he returned from London to a mobile home on the fringes of his uncle's farm. He craved space to think and process, and no wifi and a £10 mobile phone helped perfectly to achieve that! The beauty of his Co. Down homeland allowed him to open up creatively.  He was inspired by the dynamics of the scenery, the changing seasons, the cycle from dull misty mornings to warm summer evenings. After months of writing in isolation, the songs evolved into the upcoming EP - what Mitch describes as a "wee family".
https://open.spotify.com/album/4BF2KhO3jVLwVv8vGFNa4J