Lisa McHugh: "I just wasn't challenging myself enough. I knew that I had so much more to give"
Following a remarkably busy year in both her professional and personal life, Scottish-born, Enniskillen-based country star Lisa McHugh talks family, Loretta Lynn, and the misconceptions surrounding the genre.
These past few months have featured plenty of landmark moments for Irish country music fans, in between Garth Brooks' long-awaited run of shows in Croke Park, and the death of trailblazing icon Loretta Lynn. But history was also made this year by an artist even closer to home – as Lisa McHugh sparked headlines as the first country music act to ever play Ireland's biggest music festival, Electric Picnic.
"It was mad!" the Enniskillen-based star laughs. "I was totally honoured to have been asked to be part of the bill, but I wasn't fooling myself – I was going knowing that I was the first country artist to ever be there. I was fully expecting no one to be there.
"But as soon as the music started, the tent just filled," she continues. "I've no idea where they came from. But it was lovely to see them actually singing my songs – they weren't just in there out of curiosity!"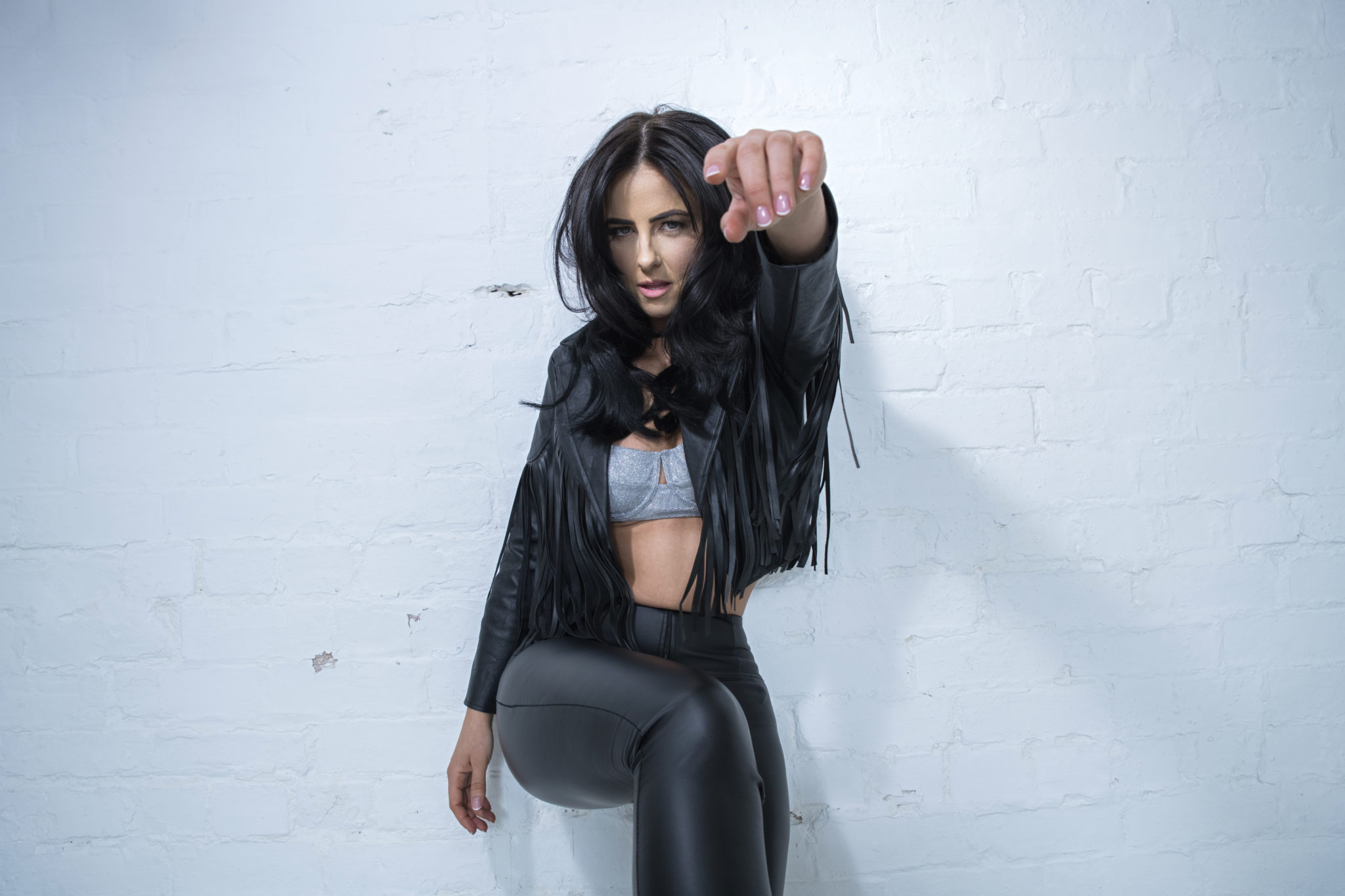 The lauded performance came in the midst of a period marked by great change for the artist, in both her sound and her personal life, following the birth of her son Milo in January, and her wedding in June.
Advertisement
"People always say that it changes your perspective," she says of motherhood. "But until you're actually in that position, I don't think you realise how much your entire life, and the entire way you look at life, changes.
"I want to be the best mum that I possibly can be," she continues. "But in doing that, I don't want to lose who I am. I'm still an artist, a songwriter, and a performer. I still want to have my career, and be able to give him a great life. So it's just juggling – trying to keep him entertained and sorted, and trying to do work at the same time."
But alongside the joys, these last few years haven't been without their challenges. Lisa, who has clocked up streams in their millions, and has made major waves in the US, had previously taken a year off before the onset of the pandemic, to focus on songwriting, and explore a new country-pop direction in her music.
"I had lots of great things planned for 2020," she elaborates, "We had lots of shows planned, and Electric Picnic. I was supposed to be supporting Tom Jones. We had an album coming. It was a really exciting time. And then, Covid happened, and all of that just came to a halt. It was very frustrating for me personally, because I was more than ready to get back to work."
She's well aware that her choice to press pause on her career, and remix her well-established country sound with elements of pop, was a considerable risk.
"It wasn't because things weren't going great, or anything was wrong," she says of her decision. "It was the opposite. Things were absolutely flying – the demand was there, and the income was great. I had a great fanbase. But personally, I just wasn't challenging myself enough. I knew that I had so much more to give. I knew that if I didn't take that chance, I would always regret it. So I just decided to take the bull by the horns, and go for it. And I'm so glad I did."
"It's been so encouraging that everyone has come on board with this, even though it's a slightly different, more modern country sound now."
Advertisement
With the growing popularity of CMAT – who also takes inspiration from some of the country greats – Lisa is hopeful about continuing to break down the divides that have often dominated discussions about country music.
"Irish country is hugely popular in the more rural parts of Ireland," Lisa reflects. "And it can seem like there's a bit of a bubble around areas like Dublin, or the bigger cities, where country doesn't necessarily get in too often. That's what we've been trying to achieve over the last few years: break those barriers, and get country in front of people that might not necessarily have heard it before – and give it the status it deserves.
"Country has had that impression on people, where they're like, 'Just keep it over there – it's not that great!' But when people are in amongst the country music, and in amongst the country atmosphere, they realise it's so much more than they thought."
Of course, there's still plenty of misconceptions surrounding country, with some people continuing to consider the genre overly conservative, or even backwards. The perfect counter to that argument, Lisa reckons, is the music of Loretta Lynn, who died in October, aged 90.
"Loretta Lynn is one of the biggest country legends of all time, who has written some of the biggest songs in the country genre – and she was banned from radio, for writing songs like 'The Pill' [which promoted the benefits of birth control]," Lisa says. "She was just so honest in her lyrics, telling her story, and she didn't care what the backlash would be.
"She changed the country genre for women over the years," she adds. "She was the trailblazer for all of us to come after. So we certainly owe her a lot."
Advertisement
It was artists like Loretta and Dolly Parton that provided early inspiration for Lisa, with her Irish parents – both country music fans – raising her in "a very Irish home"  in Glasgow. Although she already considered Ireland her "home away from home", she made the leap and relocated to these shores in 2010, in the hopes of launching a career in music.
"It was a big risk," she admits. "I was a manager in my dad's construction office, so I was leaving a full-time job, to come over here to nothing, essentially. I had no gigs. I had no work. I was coming over here to basically drive around the radio stations and hand in my CD, and ask the DJs if they'd play my music. I did that around the country. And slowly but surely they started giving me a chance."
Now, over a decade later, she's continued to expand her artistry from her current base in Enniskillen. Recently, her talent has even caught the attention of another early inspiration, Garth Brooks, who described her cover of one of his songs as "beautiful."
And, following the release of her latest single, the Picture This-penned 'Dynamite', earlier this year, Lisa reveals that she has "big plans" over the next few months, including a new album and major shows in the pipeline.
"A few years ago, I would've been doing four or five shows a week," she reflects. "I was living out of a suitcase constantly. When you're doing it that often, you naturally fall into a place where you enjoy it, but you just don't appreciate it as much as you might if you weren't doing it as often.
"So now, when I do get the chance to go and perform, it re-energises me," she concludes. "It makes me realise that I'm not doing something wrong. It's exactly where I'm supposed to be, and it's where I'm happiest. I love performing, I love singing, and I love entertaining. I'm very lucky that I get to call that my job."
Advertisement
• Lisa McHugh plays The Market Place Theatre, Armagh (November 23); Nerve Centre, Derry (25); and Empire Music Hall, Belfast (27).