Lankum's Radie Peat: On folk's inherent punk ethos and the making of The Livelong Day
By: Lucy O'Toole
Fresh from the release of their stunning new album, Lankum's Radie Peat discusses folk's inherent punk ethos, the rich musical heritage of Irish Travellers and the making of The Livelong Day. Photography: Ellius Grace.
With a sound that embraces a contrasting combination of otherworldly textures and earthy grit, Lankum have become torchbearers of what NPR in the U.S. recently dubbed "the strange new sounds of Ireland." Since the release of their acclaimed debut, Cold Old Fire, back in 2014, the Dublin four-piece have carved out their own profoundly authentic road in Irish folk – handling their inherited tradition with precious care, while also brazenly defying the fossilising approach of the staunch folk purists.
From clocking up sets at the Royal Albert Hall, the National Concert Hall and Later… with Jools Holland, to taking home top prizes at both the BBC and RTÉ's annual folk awards, there's been no shortage of starry highlights in Lankum's career so far. Now, with the release of their third album, The Livelong Day, Radie Peat, Cormac Dermody and brothers Ian and Daragh Lynch have re-emerged with a deepened sense of mortality and humility, culminating in a project of uniquely raw intensity – and one of the finest releases of the year.
"We've been trying to make an album that sounds like this for a long time, and we've finally achieved it here," Radie says. "Collectively this is our favourite album. Our live sound engineer, John 'Spud' Murphy, is basically the fifth member, and he's shaped a lot of the album. We were thrilled to have him record and produce the whole thing with us from the get-go.
"I've been looking forward to it coming out, because I hate doing singles," she adds with a laugh. "It just annoys me. When you do an album, it's out there as one whole chunk. I love listening to full albums, so I'm happy that we still get to make them – not everyone gets to do that anymore."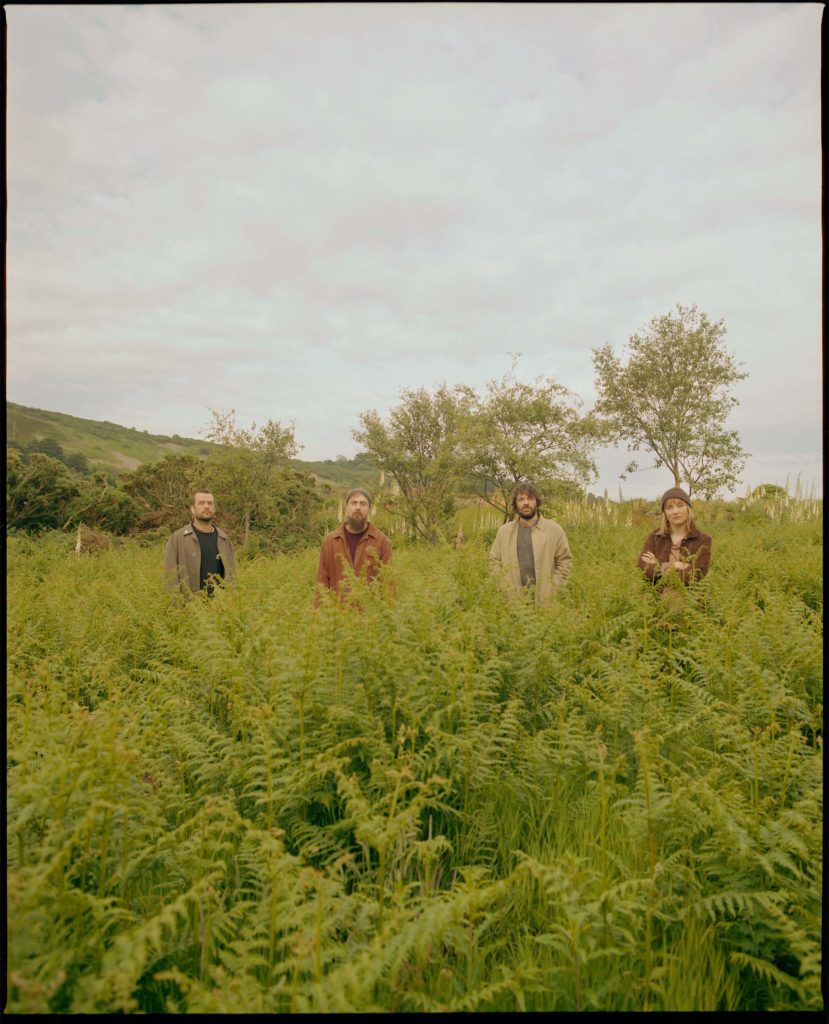 Advertisement
Using ancient, indigenous sounds as a vehicle to express distinctly modern issues, there has always been a socially conscious element to Lankum's music. While The Livelong Day continues this tradition, it's approached with a greater degree of subtlety than on the likes of 'The Granite Gaze' – which they memorably performed outside the last Magdalene Laundry at a protest against the Pope's visit in 2018.
'Hunting The Wren', penned by Ian as part of a songwriting challenge with Lisa O'Neill, is a darkly riveting song about the ostracised women who lived in makeshift shelters in Kildare's Curragh Plains in the 19th century.
"That song's still relevant now," Radie notes. "You can see it as a song about women and women's equality, but you can also see it as a song about marginalised people in general – people who have been treated unfairly by society. Unfortunately, that's still happening in a number of different areas today."
The album's other original composition, 'The Young People', while deeply rousing, takes a similarly sensitive approach to discussing suicide and the fragility of life.
"It's very sad, but it's a part of Irish society," Radie sighs. "Daragh wrote that, and he said that the message is really about how we don't know what's going to happen, so we should try and appreciate the people we care about while they're still there – and let them know that.
"It's a hard subject, but it's encased in what hopefully comes across as sensitivity and caring. Sometimes the less you explicitly say something, the more of an effect it has."
Advertisement
Intensive research has also gone into selecting and arranging the traditional tunes Lankum have included on the album – including a remarkably unusual interpretation of 'The Wild Rover', and a mournful rendering of Appalachian folk song 'Katie Cruel', which revels in the dark mystery at the heart of Karen Dalton's version, and features guest vocals from Katie Kim.
"It was great to get Katie Kim on the album in some way," Radie smiles. "She's one of the gems of Ireland, and I'll never understand why she isn't lauded internationally. Maybe I just don't understand the music industry!"
Another Irish artist that Radie finds to be criminally underappreciated is the late Liam Weldon. Before Lankum, Weldon carried the torch for politically-charged Irish folk music – condemning post-Independence Ireland with 'Dark Horse On The Wind', which Radie has previously recorded for This Ain't No Disco, and protesting against Dublin Corporation's treatment of Travellers with 'The Blue Tar Road'.
"He was socially aware before that was even a term," Radie notes. "And it wasn't just for Travellers' rights, but the rights of poor people in general. He wanted to help anyone that needed help at the time. His songwriting was absolutely incredible, so I don't understand why people don't know about him."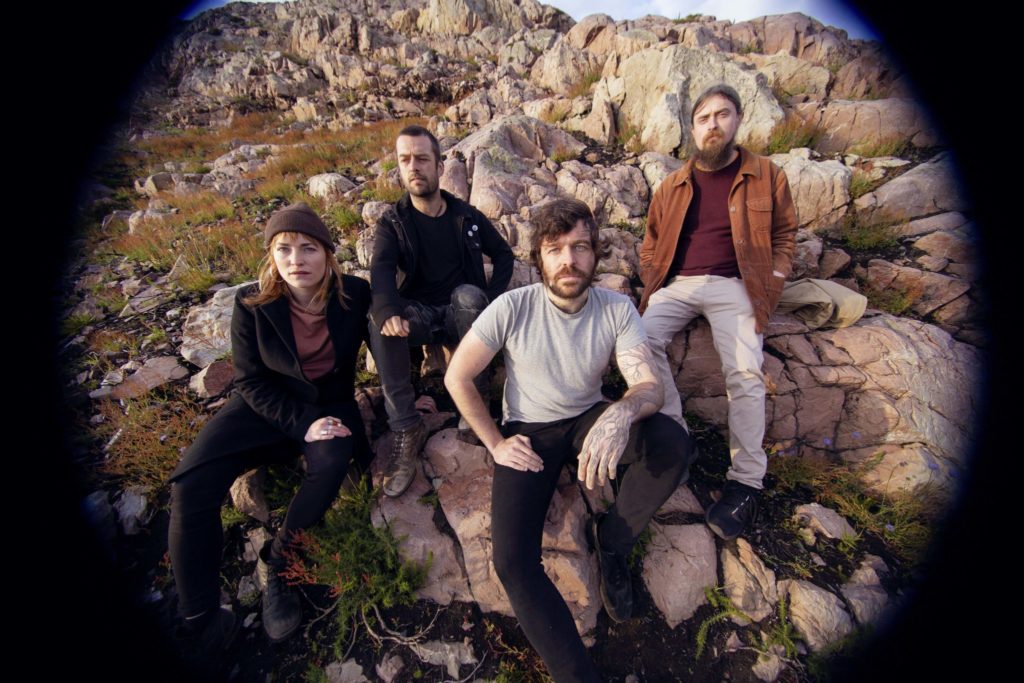 Like Weldon, Lankum have long been drawn to the songs of Irish Travellers – opening their second album, Between The Earth And Sky, with a version of Traveller Mary Delaney's 'What Will We Do When We Have No Money'. Having released their debut as Lynched, the group's current moniker also comes from the ballad 'False Lankum', as sung by Traveller John Reilly Jr.
Ireland has been disappointingly slow to celebrate the cultural and musical heritage of Travellers.
Advertisement
"We're only now – hopefully – coming out of a really racist period towards Travellers," Radie says. "A friend of mine, who's a Traveller and a wonderful singer, says that when he was a kid that wasn't really the case as much. We've gone through a dark period in how we see Travellers over these last few years, and I hope that's changing.
"Alongside that, there's such a lack of understanding of how rich their musical culture is," she continues. "We get a lot of songs from a collection of Traveller music called From Puck To Appleby. The versions that are preserved in the Travelling community are almost shocking – because they're songs that have died out everywhere else. That's really remarkable from a folklorist point of view, but just in terms of the music, it's so beautiful.
"I really hope that we're coming into a different way of seeing that community – and that people will finally start appreciating the value it has to our society. Travellers have had an unquantifiable impact on all our folk music."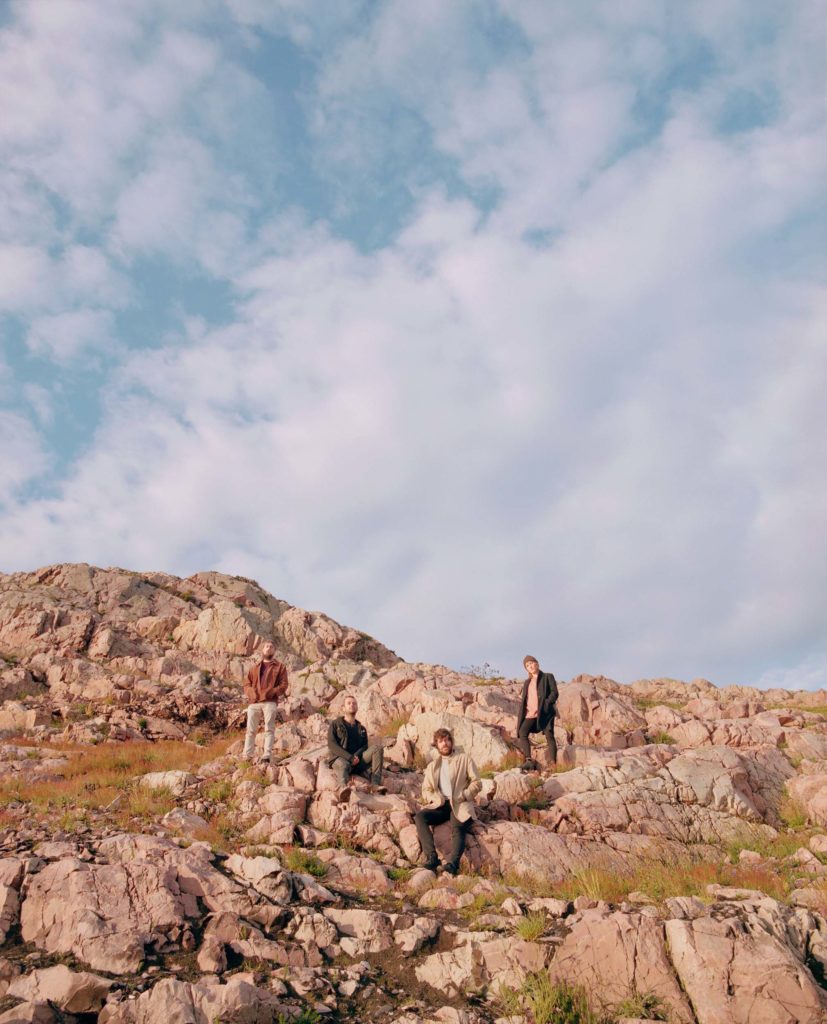 This socially conscious perspective is indicative of the punk philosophy that has guided Lankum's work since their early days. Radie reckons that this has always been an inherent part of folk music.
"What people mean when they say 'punk' is a sort of DIY ethos and a social awareness," she muses. "It's about not waiting around for other people to do things for you – finding your own spaces and gigs. That's always been the way the folk scene has operated. Informal sessions are how people learn and play their music. Even the idea of recording albums would be way down the line. My parents play two or three sessions a week, and they're not going to record an album.
"It's also cool that a lot of people have that social consciousness running through their music now," she adds. "Folk certainly was political in the '60s and '70s, but that became less of a priority in the years after that. There's definitely a resurgence now – and it's probably a reflection of our times."
Advertisement
Having been involved in Dublin's trad scene since the ripe old age of seven, to Radie, sessions are "just this lovely social outlet that I've had for my whole life."
"It's real transient," she says. "No one's recording the tunes. You just go and have fun and see your friends and get all the tunes out of your system.
"If I'm not having a great week I'll go and do that and it will cheer me up. It's part of how I live, so I'll always keep that element in my life – whether I continue to make albums or not."
• The Livelong Day is out now. See our review here. Lankum play Live At St. Luke's, Cork (Nov. 23), Róisín Dubh, Galway (Dec. 31) and Vicar Street, Dublin (Jan. 4 & 5).