Watch the Belfast hip-hop trio go to confession in their long-awaited new video.
Ten months after the release of their powerful single 'MAM', KNEECAP have returned with a video for a brand new track 'Guilty Conscience'.
Although the single has yet to hit streaming services, the acclaimed Belfast group have revealed that a Spotify and vinyl pre-order link will be available soon.
The video for the track was directed by Rich Peppiatt. As we reported earlier this year, the BAFTA-winning writer and director is also making an Irish-language feature film about KNEECAP – which made the shortlist for the new Mother Tongues Awards.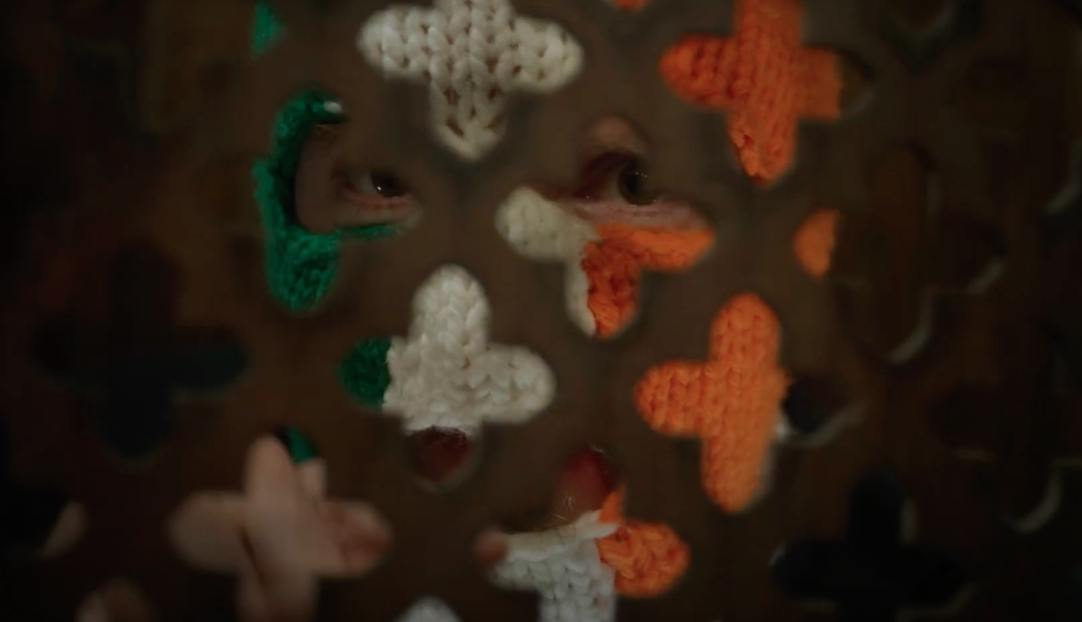 Advertisement
KNEECAP, who recently wrapped up their lauded What's The Story Moaning Tory Tour of the UK, set off on The Occupied Six Tour of Ireland later this month – playing Cyprus Avenue, Cork (October 23); Leisureland, Galway (November 4); The Telegraph Building, Belfast (6); and 3Olympia Theatre, Dublin (16).
'Guilty Conscience' was produced by Denzel – and cut and arranged by KNEECAP's DJ Próvaí. Take a look at the video below: