---
Irish Music Month – a major initiative to promote Irish artists and bands – launches today, and will run throughout the entire month of October.
When we came up with the idea of Irish Music Month, I felt in my bones it was a good one.
My own soundings talking to MDs and broadcasters alike suggested that a different mood had taken hold in Irish radio stations – that there was more openness.
In the past, the fear existed that playing more Irish music might involve an unreasonable level of risk. The fact is that the guys at the helm in any station have to think: will it work commercially? They are running a business. They have wages to pay and bills to meet. And the way radio has evolved, they have always been measured – sometimes very harshly – on a rolling three month basis.
On-air staff have often confided how they live in dread of the JNLR figures. What they call a 'bad book' can hang over you like the sword of Damocles. Two in a row and your future is in serious doubt.
This isn't because of any bad-mindedness on the part of the owners or the MDs. They live in dread of a bad book too. They really have only one source of income, and that's from advertising and promotions. A drop in listeners is likely to trigger a reduction in revenue. Facebook, Google and other huge tech conglomerates are sucking a lot of advertising money out of the market. It is easier than ever to lose money.
None of that has changed. But something else has shifted. Local and regional stations have shown that they are in it for the long haul. They are more confident now about their place in Irish society. They have proven their ability to talk to local audiences in a unique and compelling way. And as a result, they are more open.
I spoke to John Purcell of KCLR, who is the chair of the Independent Broadcasters of Ireland, and floated the idea. He was immediately positive. John took the word to the rest of the IBI stations and it was greeted with genuine enthusiasm. It has since been a joy to work with everyone involved, including Nessa McGann, who was brought in specially by the IBI to co-ordinate things at their end.
The office of President Michael D. Higgins were also immediately positive. Irish Music Month dovetails with an important element in the President's mission. They agreed to issue a supportive statement.
As our new special issue of Hot Press confirms, Irish Music Month has been widely and warmly welcomed. The Broadcasting Authority of Ireland considered our application under the Sound & Vision scheme and decided to support it strongly. Within the music industry it was also received with great enthusiasm. IMRO and RAAP responded positively, took it to their respective boards and came back with a thumbs-up. MCD also put their best foot forward, in a  way that was vital. Rubyworks agreed to join in the fun created by our A New Local Hero campaign.
You need commercial support to make something like Irish Music Month happen. When we spoke to the XL Retail Group, they saw the fit, given their ongoing commitment to Irish culture – including sponsorship of the TG4 soap, Ros na Rún – and the status of XL shops as local independents.
We could see it straight away. So could they. We met and talked and word came back in the affirmative. And at every stage since, the team there have been brilliant.
I probably don't need to say that there has been a huge amount of hard work involved. The team at Hot Press has also responded powerfully – hammering the phones, handling the design and carrying out all of the many back-room functions that are part and parcel of what is a huge undertaking.
Artists have widely expressed their support, with many recording special messages for broadcast throughout the month, including The Script, Kodaline, U2, Una Healy, Mary Black, The Coronas, Soulé, James Vincent McMorrow, Villagers – and a bunch more. A really heartening sense crystallised that, when people pull together, they can achieve great things. We are, of course, just at the start of Irish Music Month. But it promises to be a fantastic celebration of the genius of Irish music and of Irish musicians.
And we can look forward at the end of it all to announcing A New Local Hero – a very special artist or band, who will be afforded an unprecedented level of support by the 25 independent radio stations  who are on board. But that's for the future. For now, get ready for lift-off.
Thanks to everyone who has contributed. We'll see you on the other side!
The new issue of Hot Press is a Irish Music Month flip-cover special – starring The Script and Jack Lukeman. Pick up your copy in shops now, or order online below: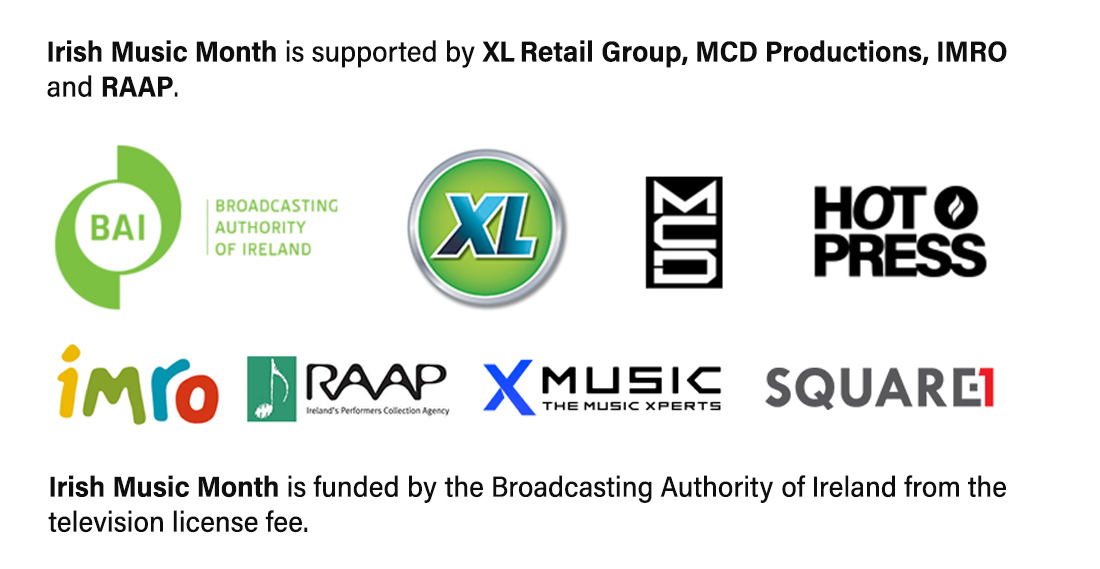 Trending
---

Irish Music Month is supported by XL Retail Group , MCD Productions, IMRO, RAAP, X-Music and Square1
Irish Music Month is funded by the Broadcasting Authority of Ireland from the television license fee