In a typical way for the singer-songwriter, Nine Apples of Gold takes traditional symbolism and shakes it by the neck to create an ode to mother nature.
Acclaimed singer-songwriter Karan Casey has released her twelfth album today, titled Nine Apples of Gold. The studio album features ten songs and was released on the Crow Valley Music label. Casey also revealed dates for her Ireland tour in March and April 2023, which can be found further below.
The trailblazing artist is a leading advocate for gender balance in the Irish folk and traditional music scene. The Cork resident worked on Nine Apples of Gold with guitarist and accordionist Seán Óg Graham, with whom she has a long friendship.
The album features a dynamic and enchanting sound that speaks to healing, finding enrichment, camaraderie in times of strife, and new life in campaigning for women. It's also an ode to nature, with "the songbirds of Portglenone, the moon, conversations from the grave, returning to the wild, and listening for the cuckoo as she sleeps," it says in the press release.
The first single 'Nine Apples of Gold' was released in December 2022.
Advertisement
The empowerment of women is at the centre of Casey's concerns. She gives voice to the idea that songs can express what we can't say. Her defiance, vulnerability, and feminist heart are all on display in these songs.
The Nine Apples of Gold album features a range of artists, such as singer Niamh Dunne, who appears on the duet song 'Sister I am Here for You'.
With a searing feminist overlook of Ireland, Pauline Scanlon sings alongside Casey in the song 'I Live in a Country'. Elsewhere, Ríoghnach Connolly is featured on 'Daugther Dear' singing a tender-hearted story between a mother and daughter.
Other artists that contributed to Casey's 12th album are Conor McCreanor, John McCullough, Hannah Hiemstra and Kate Ellis, among others.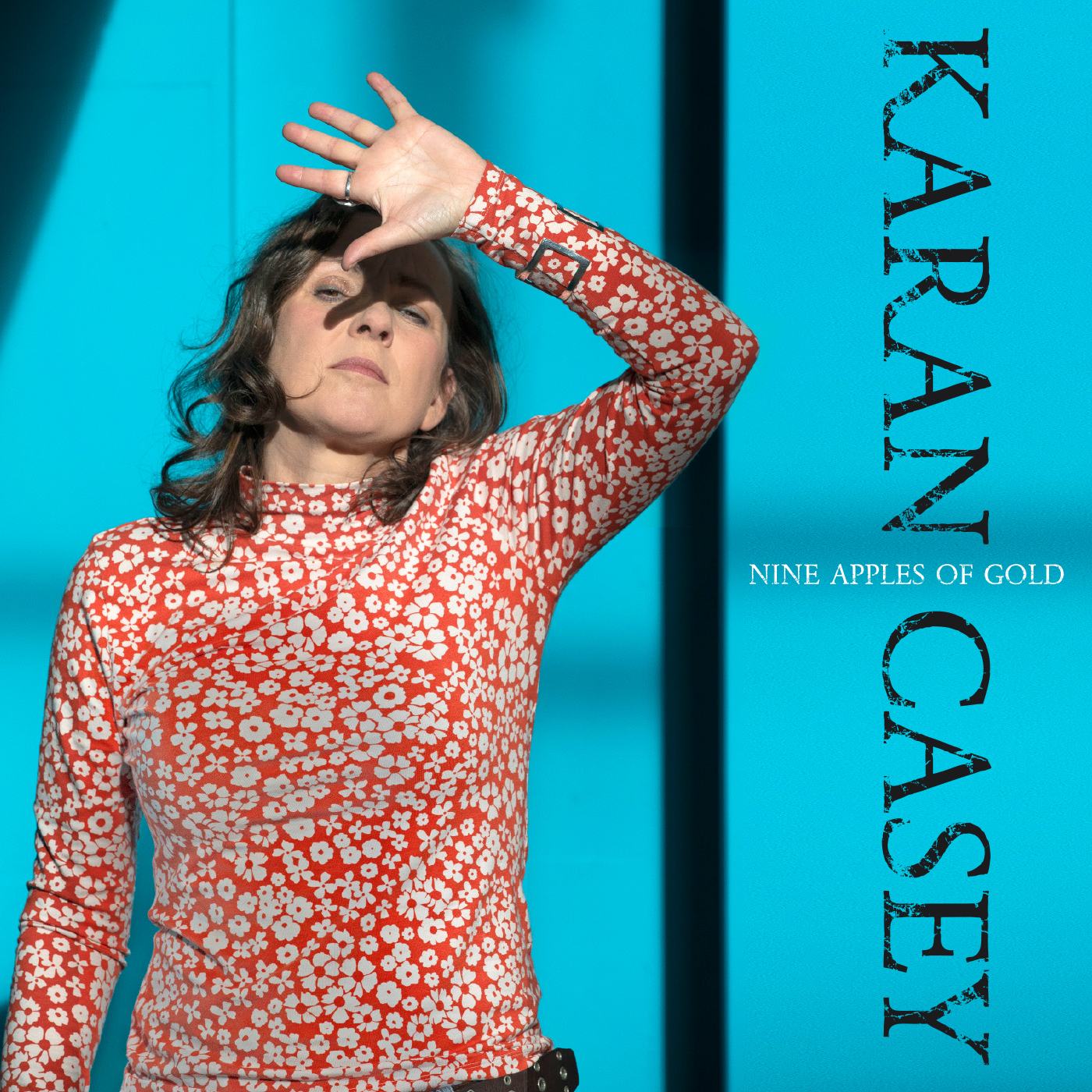 Casey, a Waterford native, was at the forefront of the Irish music revival's "third wave" in the early 1990s. She later became a founding member of the Irish-American band Solas before embarking on her solo career in 1999.
Since then, the musician, who is also a talented pianist, has released eleven albums and performed with various musicians. Including Frank Harte, James Taylor, Maura O'Connell, Karen Matheson, the Boston Pops Orchestra, Tim O'Brien, The Chieftains, The Dubliners, and Béla Fleck, among others.
Advertisement
Karan Casey will perform with the dynamic duo Niamh Dunne and Seán Óg Graham on her March/April 2023 Irish tour. Both are members of the popular Irish band Beoga. Niamh Dunne is known for playing the fiddle and having a high vocal range, while Seán Óg Grahama is Beoga's guitarist.
2023 Tour Dates - Ireland
March 24th - Mermaid Arts Centre, Bray, Co. Wicklow
April 13th - Duncairn Arts Centre, Belfast
April 14th - Regional Cultural Centre, Letterkenny, Co. Donegal
April 15th - Riverbank Arts Centre, Newbridge, Co. Kildare
April 20th - Glór, Ennis, Co. Clare
April 21st - National Opera House, Wexford
April 22nd - Garter Lane Arts Centre, Waterford
April 23rd - Hawkswell Theatre, Sligo
April 27th - Watergate Theatre, Kilkenny
April 28th - Solstice Arts Centre, Navan, Co. Meath
April 29th - Triskel Christchurch, Cork
April 30th - Town Hall Theatre, Galway