Following the release of their debut mixtape 92 Degrees, Top 40 chart success in Ireland and the UK, and millions of Spotify streams, we catch up with Drogheda drill collective A92. Plus, their breakout star Offica opens up about his Christian faith, and his mission to become "the biggest artist Ireland has ever seen." Photo: Emmet Banahan
They're one of Irish music's most remarkable success stories in years – yet Drogheda rapper Offica and his A92 collective remain enigmatic figures on the homegrown scene. Despite steadily clocking up views and streams in their millions over the last two years, the individual members of A92 have largely flown under all the traditional industry radars – with many on these shores unaware that one of the most hotly tipped drill collectives in the world has been emerging under our noses in Co. Louth.
With nearly 17 million Spotify streams on one of their recent releases, 'Plugged In Freestyle', the rapid rise of the group is indicative of the future course of the music industry – in which social media engagement, vivid visuals and viral moments all play a key role in propelling an artist to online stardom. That's not to paint the group as a flash-in-the-pan gimmick, however. As a solo artist, Offica has already established himself as a phenomenal lyrical talent, with a hard-hitting flow and a trademark fusion of Yoruba, Irish slang and anime references – while Dbo, BT, Ksav, Kebz, Nikz and Andre Fazaz all bring their own diverse flavours and energies to the team.
Their close bond is evident. But when I refer to it as friendship, I'm stopped in my tracks. "It's family," they correct me.
"Most of us go back a good few years – but even for those of us that don't go back as long, the love that we show each other is already family love," BT asserts.
Advertisement
"We probably all live within eight minutes of each other's houses in Drogheda," Offica explains. "We all support each other, and we maintain that when we're doing business as well."
Like other drill collectives dotted around Ireland and the UK, A92 take their name from their local postcode – wearing their hometown pride as a badge of honour. That hasn't stopped interviewers in the UK butchering the pronunciation of Drogheda however…
"There's not that many people you can look up to and say, 'Look, they've done this or that, and they're from Drogheda'," says Dbo – a physically towering presence in the group, whose distinctively deep voice has rapidly established him as a star among drill fans. "We wanted to make sure that everyone knows where we come from, and make sure that everyone is aware that there's talent in Drogheda – not only on the music side. We have it all. The platform we have now is going to give a lot of people in our town the ability to break through and show their talents."
Offica, who was born in Lagos, has lived in Drogheda since the age of six – and not too long ago, he tells me, represented his town in a very different way: playing for Drogheda United Under-19s.
"Around that time, I had college, music and football to juggle together," he recalls. "But I got a lot of injuries, and I was doing decent in music – which made my decision to pick music easier.
"I first connected with music when I was around eighteen," he continues. "It was me and BT who started together, and it just kicked off from there."
While all the members had carved out their own identities before coming together as A92, Offica's solo success undoubtedly paved the way for the group's rise to fame. Following the release of his first track, 'No Hook', in late 2018, Offica garnered viral attention with his breakout single 'Naruto Drillings', as well as the subsequent remix featuring popular YouTuber and rapper KSI. Originally hiding his identity behind his trademark Naruto mask, Offica continued to build up his reputation through collaborations with major UK drill artists Skengdo & AM and Harlem Spartans' Blanco. His acclaimed solo track 'Face Reveal' premiered on hotpress.com back in May, and was soon followed by a music video that saw Offica removing his iconic mask for the first time – sparking a major reaction online.
Advertisement
While Offica certainly has his eyes on the prize, he's made it clear that he's going nowhere without his team.
"I'm happy the boys are getting the recognition they deserve," he says of A92's debut mixtape, 92 Degrees, released in December. "They're all coming up as their own artists as well. It's all about bringing up the people around you."
A92 are by no means the first Irish drill collective – but they're certainly the first artists in this country to bring the rap subgenre to the heights we're currently witnessing. And with 'Plugged In Freestyle' breaking into the Top 40 charts in both Ireland and the UK at the end of 2020, it won't be long before the wider Irish music scene has no choice but to take notice of the collective's ever-increasing popularity.
"With us hitting the Top 40, more people are interested – especially in Ireland," Offica reasons. "If people in the UK are interested, I don't see why Irish people can't be. I don't just mean the Irish audience, but the big labels in Ireland, and stuff like that. But everyone's looking at what we're doing now."
He's also conscious of the fact that, despite their staggering numbers of views and streams, A92 don't receive the same kind of radio play as other Irish acts.
"Most of them are with huge labels from Ireland, and we're just doing it by ourselves," he says. "If we could get that backing, we could only get better."
Advertisement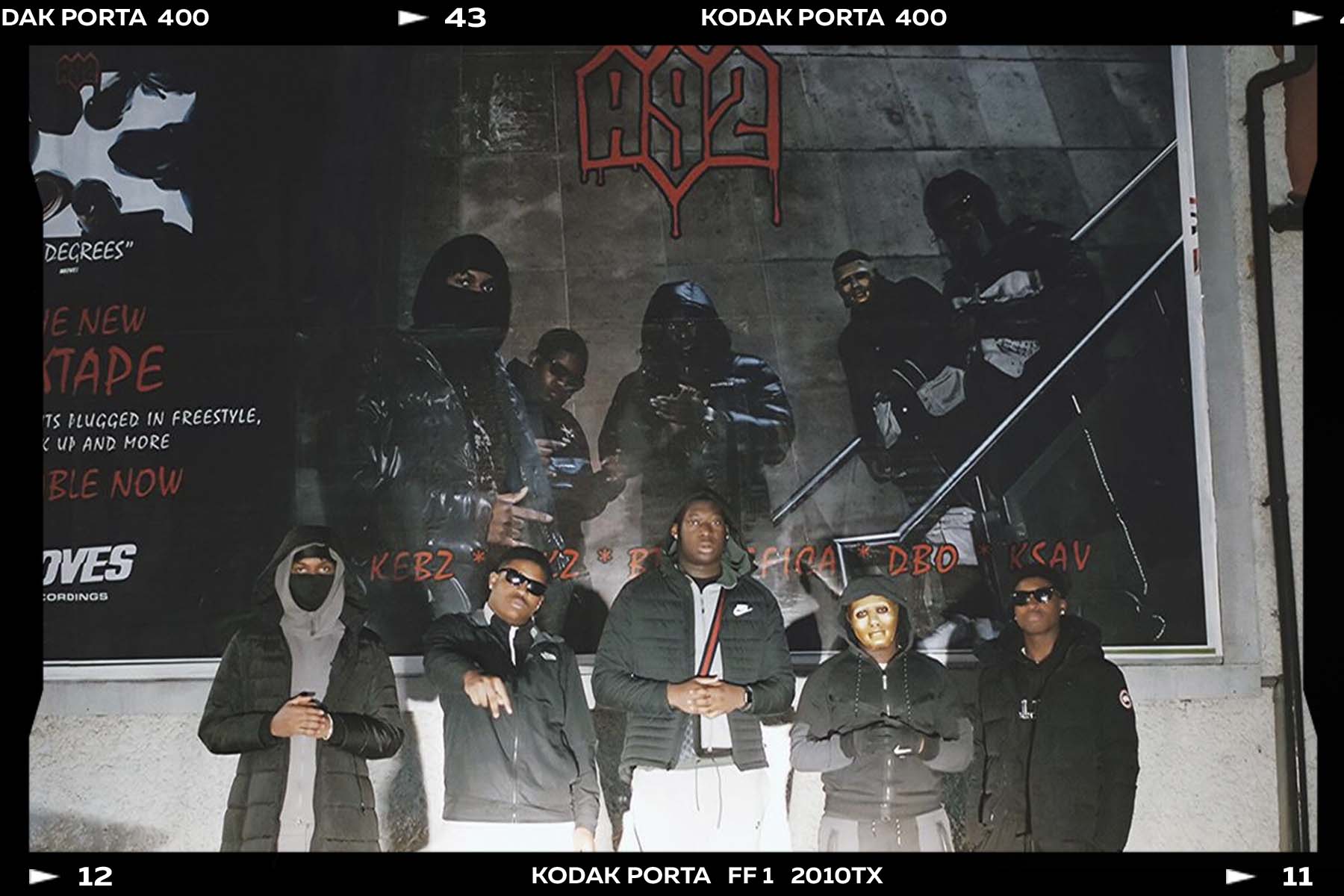 Of course, drill, which originated on the South Side of Chicago less than a decade ago, has been at the centre of considerable moral panic in recent years – particularly in the UK. Metropolitan Police Commissioner Cressida Dick described the genre as a significant factor behind the rise of knife crime in London in 2018, and requested that YouTube remove drill music videos "glamorising violence". In January 2019, meanwhile, Skengdo & AM were handed suspended jail sentences for breaching a gang injunction, by performing their song 'Attempted 1.0' at a concert in London. The police claimed that the performance of the song "incited and encouraged violence against rival gang members."
Do A92 think those kinds of attitudes are changing?
"It's getting there," Dbo considers. "It hasn't fully changed. There's still the comments about how violent drill is – but I don't think the comments are as bad as they used to be. Drill is evolving. It's also a very new genre, so some people are just starting to warm up to it. In 2021 or 2022, drill is going to be viewed like any other genre."
"Drill is not just what people think it is," BT adds. "There's a lot more to it. There's a lot of talent in drill. You can't just brush it off after one listen – you need to listen to it, and really understand it."
Challenging the view of drill as a mindless glorification of violence and hedonism, A92 have also been active in their community – donating to charities like Drogheda Homeless Aid.
Advertisement
"People think that all drill artists are black people being gangsters," Ksav reflects. "We're trying to show them that it's not all about that. We all come from good families, so we wanted to show love to our community the same way our community shows love to us.
"Just giving back in general – that's what's most important," BT agrees. "Because at the end of the day, you're nothing without the people who support you. We can't be saying that we love the town, and be putting the town in all our raps, but not give back to the town at all. That wouldn't make any sense."
In Ireland, many homegrown rappers, particularly drill artists, have also been accused of adopting UK accents in their music. It's a criticism that members of A92 have encountered themselves.
"People would say all the time that we don't have Irish accents," Ksav notes. "Most of us were born here, but we all came from African families, so we have African accents. And I feel that the accent has nothing to do with it – accents don't matter in music."
"We're also all listening to UK drill," BT adds. "For us to do our drill, we're obviously picking from what we're hearing. It's unintentional, but it's happening. It's not a case of us saying, 'We're not proud of being Irish – we want to use English accents'. When I step in front of the mic, and I lay down my verse, in my head I'm not putting on an English accent. I'm rapping how I'm rapping. But to other people who may not know me, it sounds like I'm putting on an accent."
Despite his position at the forefront of Irish drill, Offica admits that he's reluctant to pigeonhole himself in any one genre.
Advertisement
"I like to think that I'm my own artist," he posits. "You're going to see, from 2021, that I'm experimenting with different types of genres. The sound of my music might change a little bit as well. I want to show people that I'm more than just a drill artist. I can do many things – not just drill."
One of these upcoming projects, Offica tells me, is a collaboration with Versatile – an Irish duo who sold out the 3Arena in 2019, but were widely criticised for using racial stereotypes in their track 'Dublin City G's', and for one of their members wearing blackface in an unearthed photo. Although the pair eventually issued an apology, #DeplatformVersatile nonetheless went on to trend on Irish Twitter – with many high profile figures in the Irish music community sharing the hashtag. Offica argues that his decision to work with Versatile was not made lightly.
"Before we made the track, my team and their team sat together, and we talked," he reveals. "So there's a lot of behind-the-scenes stuff that nobody knows about.
"Yeah, I've heard about a few things – but at the same time, at that stage of their career, they weren't educated enough," he continues. "But I feel now that the boys have matured, and they've been doing super. They took down that video, and they apologised. As a rapper myself, I have to look at my lyrics, and ask, 'Is that appropriate to put out?' I just feel that their team, at that time, did not do that. That's what let them down.
"I'm a Christian as well, so I always believe in giving people second chances."
Not many people would associate drill with Christianity…
"Yeah! But I've put bible scriptures in a few of my songs," he says. "So I do try to carry that impression as well.
Advertisement
"In this industry, you can't really be judgmental. So I don't care what anyone says – because at the end of the day, they're not God. Everybody deserves second chances. There are so many things happening in Ireland that people aren't talking about – but everyone wants to go mad over this. This is the way to educate – my team and their team sat together, and spoke on the issue. That's what people are missing."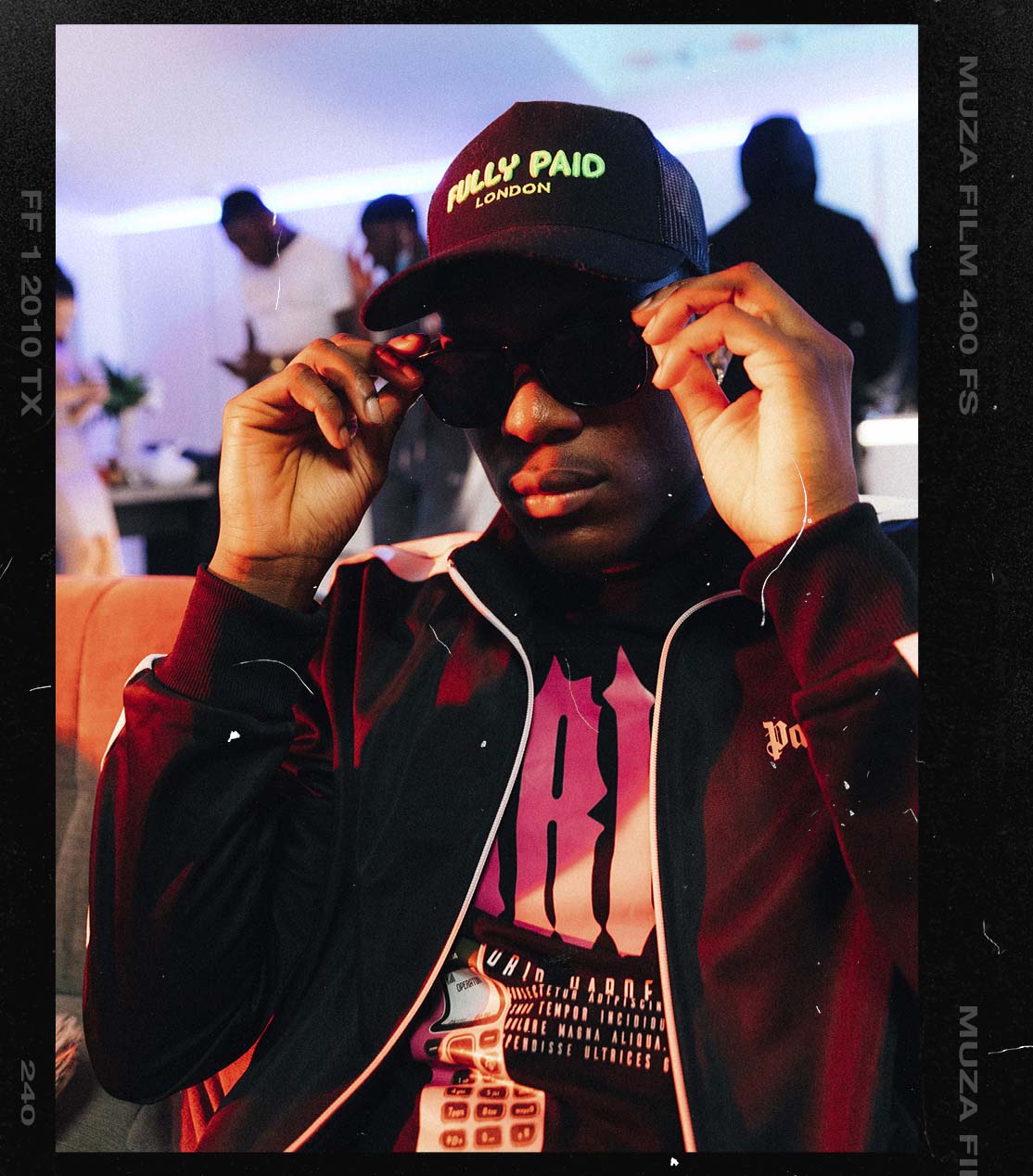 While he continues his studies in Global Business at Maynooth, Offica's focus on his career is unwavering.
"I want to be the biggest artist Ireland has ever seen," he tells me, "and open a pathway for other Irish artists. I want us to be as big as not just the UK artists, but the American artists too. It's all nice doing features with UK artists – we love that – but we also want to do stuff with American artists. We want to give Ireland that standard of music.
"So you just set goals," Offica continues. "The thing is, there's no pressure on us at all – because nobody's doing what we're doing. Anything that we do is going to go down in history right now. It's just about maintaining the consistency, getting as big as we can from it, and bringing up other people who are coming up."
"Anything is possible," BT nods. "This music thing has showed me that."
• A92's debut mixtape, 92 Degrees, is out now. Offica plays The Academy, Dublin on May 28, with support from A92.
Advertisement
Order the Hot Press Hot For 2021 Special Issue below: