Hozier's summer shows at Malahide Castle and INEC Arena sold out instantly upon release.
Wicklow singer-songwriter Hozier has released the official video for 'Eat Your Young,' the titular track off his brand new EP.
Eat Your Young the EP features songs lifted from Hozier's forthcoming LP Unreal Unearth - set for release later this year. The project reportedly seeks to reflect upon gluttony and heresy.
Starring Hozier and Ukrainian-American actress Ivanna Sakhno, the 'Eat Your Young' video depicts the protagonist performing similar, yet inverse shows on two stages, running in tandem.
"One stage, viewed by adults, on which the characters lose something as they engage with their world," wrote the artist in a handwritten letter, adding "and another stage, watched by children, where that which has been lost becomes visible."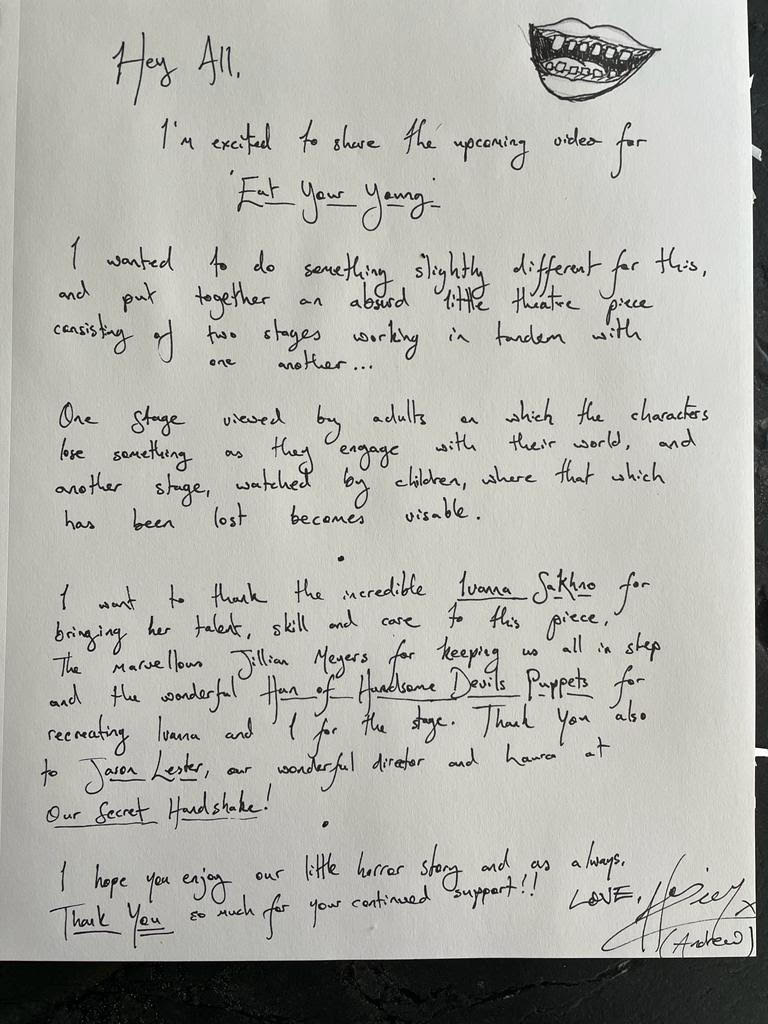 The Bray native then thanked those that helped him produce the piece:
Advertisement
"I want to thank the incredible Ivanna Sakhno for bringing her talent, skill, and care to this piece," remarked Hozier, on the video, additionally thanking "the marvellous Jillian Meyers for keeping us all in step and the wonderful Han of Handsome Devils Puppets for recreating Ivanna and me for the stage. Thank you also to Jason Lester, our wonderful director, and Laura at Our Secret Handshake. I hope you enjoy our little horror story."
Along with the video, Hozier announced a run of small-scale shows in April in Berlin, Paris, Amsterdam and London, which come ahead of his sold-out summer tour. The artist is also expected to give fans a preview of the tour with a series of four live rehearsals at Dublin's Academy on April 6th, 7th, 9th and 11th.
Check out the video for 'Eat Your Young' below.
RELATED