By: Stuart Clark
We warn you now; your credit card's going to get a battering!
Another action-packed year of Irish album releases got underway with the unleashing this month of A Beginner's Guide To Bravery, the debut from Hot Press cover star David Keenan, which is every bit as fabulous as Pat Carty says it is.
Out this week is the self-titled debut from Varo, a Dublin-based duo comprising of Lucie Azconaga and Consuelo Nerea Breschi who weave together baroque, medieval, folk and trad influences with gorgeous aplomb. Their nationwide tour kicks off on January 31 in Jim Of The Mills, Thurles.
Following a successful crowd funding campaign, Luane Parle returns on February 7 with album number five, Never Say Goodbye. The various formats include a gorgeous 12" white vinyl that's available from her online shop.
February 7 is also D-Day for The Lost Brothers' After The Fire After The Rain, which features longtime Bob Dylan bassist Tom Garnier and guest guitarists M. Ward and Howe Gelb. The duo's Oisin Leach describes the recently released title-track as "a statement of perseverance and survival against all the odds. A flower growing from the aftermath, out of the rubble and the ashes. We tried to get some dirt and grit into the rhythm of the lyrics on this song. Growing up in Ireland, our world was wet fields and grey skies – this was our landscape as youngsters and still remains our stomping ground."
Limrock stalwarts Fox Jaw hit the racks on February 21 with Breathe In The Strange, their third 'alt-rock meets dark pop' long-player that's produced by Windings man Mike Gavin.
Advertisement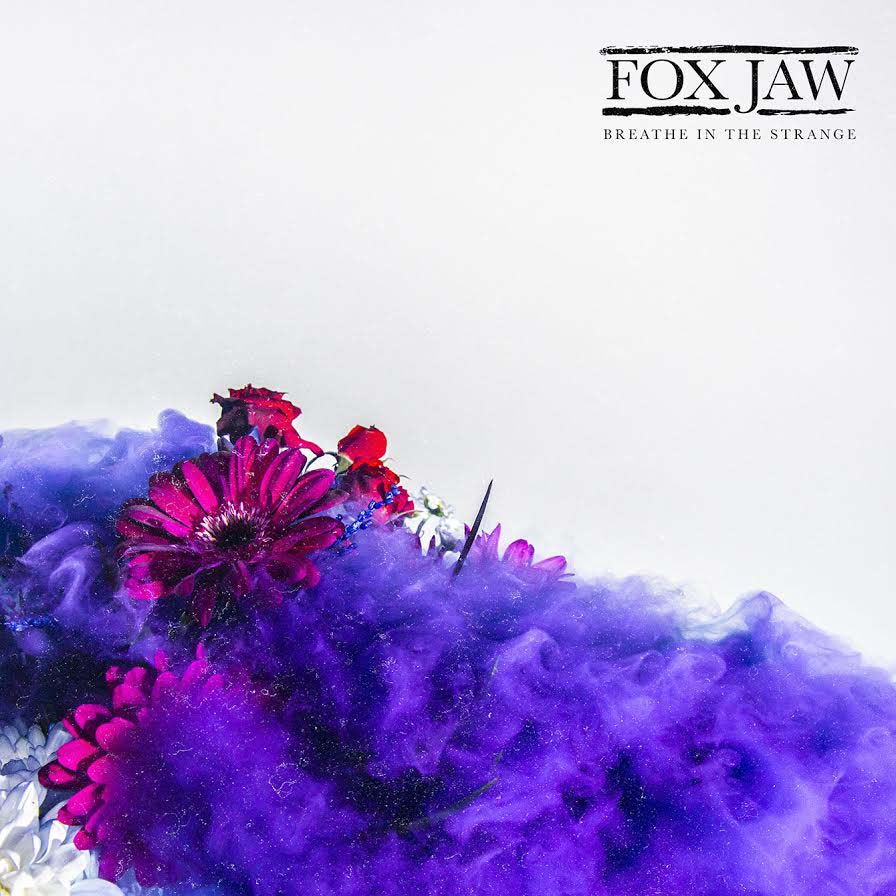 Jiggy, who consider themselves more of a collective than an orthodox band, return on February 21 with album number two, Hypernova.
World Music chart-toppers in Ireland, Canada, France, Australia, Poland and the UK, the core quintet are joined by a massive array of guests including rappers Pádraig D. Ó Conghaile and MC Muipéad, fiddler Daire Bracken, Iranian brothers Shahab and Shayan Coohe, legendary guitarist Steve Cooney and Riverdance man Ray Fean.
With an upcoming tour that follows U2 to India they're definite contenders for globestraddling Irish Act of the Year.
"It's the sounds of Seattle, Nashville, New York City and our hometown all in one," say Harry and Alfie Hudson Taylor of Loving Everywhere I Go, their second album which is out on February 28.
"Some of the songs came easy and others took years to finish writing," they continue. "There are stories about our travels and the last decade of making music together, and also about love, loss, family, friendship and everyday life."
Having scored a thoroughly merited Choice Music Prize nomination with Junior Brother's Pull The Right Rope, Galway's Strange Brew label give a February 28 release to Autre Monde's The Imaginary Museum. Produced by Girl Band's Daniel Fox, its self-professed touchstones are Brian Eno, The Human League, Grace Jones and Liege & Leaf-era Fairport Convention – a heady brew!
Advertisement
Hot Press favourite Emma Langford returns on February 29 with Sowing Acorns, a record that runs the musical gamut from trad to Motown.
"The title-track was written amid a particularly bad patch of anxiety, insomnia, and fever – it started as a free-writing exercise, to try and exorcise my creative demons while finishing my masters in 2017," the Limerick singer, who was awared the inaugural Dolores O'Riordan bursary before Christmas, tells us. "The acorns we sow are the lessons learned through choices and mistakes made in life; so often those turning points teach us about ourselves, and make us the people we are. It features the voice and words of Belfast-based poet and photographer Vanessa Ifediora."
Emma has been keeping impeccable company with Aodán Coyne, Fiachra Hayes, Alec Brown, Ray Yrure, Peter Hanagan, Davey Long, Lucia Mac Partlin, Maria Ryan, Graham Murphy, Niamh Farrell, Sadbh Ní Shúilleabháin, Cari Q, Jess Leen, Ruth Smith, Alma Kelliher and Kealan Kenn also featuring.
The Boomtown Rats limber up for Paddy's Day with the March 13 release of Citizens Of Boomtown, which is trailed this month by lead single 'Trash Glam, Baby'.
"So why a new record?" Bob Geldof says of their first album since 1984's In The Long Grass. "Because that's what bands do. They make records. Songwriters write songs. There's so much to respond to in this new and different febrile atmosphere that we live in. I think The Boomtown Rats have always shown that rock 'n' roll is a form of musical activism.
"The music has intent and purpose even if that is just the sound, about boy/girl, nothing particularly at all, everything in general, or pointed polemical… Whatever."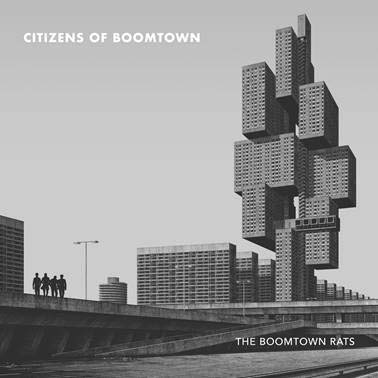 Advertisement
Hitting shelves the same day is Tales Of Boomtown Glory, a lyrics book "interwoven with Geldof's witty, deeply felt and frank commentaries of the background, inspiration and context behind some of his songs," which has been picked up by Faber.
Add in a tour and feature-length documentary, and it's shaping up to be another Year of the Rat.
There's a big buzz about Aimée, the Dublin popstar-in-the-making who caught our man Stephen Porzio's ear at the New Year's Eve Countdown gig on Custom House Quay. Reminding us (in a good way) of Shakira, her new EP, lands through Universal Ireland on March 27 with first taster 'Don't Call Me Pretty' understandably getting radio here excited.
Also dropping in early March is We Found Prester John, the debut from Prester John who feature assorted ex- and current members of The Gandhis, Sun Collective, Strike Action and Disco Participation Matrix.
According to the chaps, "It's been six years in the making. Beginning as a full band rock album, ending as an orchestrated strings piece, Prester John hopes to have created music that links genres rather than comfortably fitting into them."
With Man Man, Pink Floyd and Captain Beefheart among the trace elements we think it's fair to say they've succeeded.
There's a busy year ahead for AMS Records, the Dublin imprint set up by Ann Marie Shields, a seasoned A&R person who's also involved in the sync and music curation side of things and is a lecturer at BIMM.
Advertisement
Along with current and imminent singles from SELK, Moon Looks On and Graham Sweeney, they've the debut Vernon Jane album, The Ritual Of Love Making, coming out on April 3 with a live preview on March 6 in The Academy.
A concept album (of sorts) split into distinct Cleanse, Sink, Down, Float sections, it's a real sonic kick in the gut from Emily Jane & Co. 2fm's Dan Hegarty is a big fan – and so are we!
A singer-songwriter from Achill who cites Pink Floyd, John Martyn, Planxty and Supertramp as influences, the aforementioned Graham Sweeney has an album, I Am, due in the summer that was recorded in San Francisco, Berlin and Ireland with John Michael Barry producing and Kíla's Lance Hogan taking care of engineering.
We're loving what we've heard of Juniper, the Karl Odlum-produced album which Lisa Lambe has out on April 3.
Formerly part of the Celtic Women ensemble, this should be the one to make a massive solo star out of the Dublin singer and actress.
Author and former Hot Press-er Peter Murphy has his Cursed Murphy Versus The Resistance album coming out in May.
"After the Revelator Orchestra split in early 2015, I wanted to move away from audiobook/soundtrack/performance art type stuff and, instead of adapting narrative material from the novels, write specifically for stage and band, using more song-like or performance-poetry type structures," Peter reflects. "Shorter pieces, hooks, choruses. The wallop of punk rock, the verbal dexterity of hip hop, the live energy of the spoken word scene. The influences were wide ranging and unruly. Iggy. Lynton Kwesi Johnson. Patti's Piss Factory. Lou Reed's New York. Tom Waits. Public Enemy. Scroobius Pip. The Birthday Party. Gil Scott Heron. Leonard Cohen. Rollins. All kinds of stuff."
Advertisement
We've had a sneak preview and it's very much the sum of those classic parts!
Unless he commits some sort of commercial hare kire, the biggest-selling Irish album of the year is likely to be Niall Horan's Nice To Meet Ya, which is coming down the tracks in late March.
Earlier this month Picture This surprise released 'Winona Ryder', the first single from their third album, which we suspect will be out in time for their three big outdoor Irish shows in June.
Also laying down a marker this month for their forthcoming album are Kodaline whose 'Wherever You Are' single was written by Steve Garrigan as an apology to his girlfriend for being away so much. Aw!!!!
Expected in the spring is the extremely eagerly awaited new album from Sinéad O'Connor who proved with her Trip To Tipp headliner in September and pre-Christmas Irish tour that she's in top musical form.
Little is known of the follow-up to 2014's I'm Not Bossy, I'm The Boss save for the fact that some of the early demos were recorded with David Holmes who may or may not have produced the finished record. We'll keep you posted!
Another keenly anticipated record is Fontaines D.C.'s follow-up to the chart-bothering Dogrel, which is pencilled in for May. Talking before Christmas to singer Grian Chatten, it sounds like the recording of album #2 has been anything but difficult.
Advertisement
Gracing many a 'Big In 2020' list, Inhaler have been working on their debut collection in London with Antony Glenn whose CV includes stints with Pulp, Elastica, The Hours and Joe Strummer & The Mescaleros and composing music for Peaky Blinders.
While it comes with the usual "I'll believe it when I hear it!" caveats, Kevin Shields is on the record as saying there will be new My Bloody Valentine music this year.
Having previously bagged scholarships with the Royal Irish Academy of Music and Trinity College Dublin Chapel Choir, classically trained Dubliner Victoria Johnston has recorded her first solo tracks with the Grammy nominated Denis Woods who's previously been associated with the likes of Enya and Clannad. The tunes turn out to be as impeccable as her credentials.
Having beguiled us with their 'Rats', 'Brothers' and 'Favourite' singles, Pillow Queens are applying the finishing touches to their debut album, which will again likely be with us in time for festival season.
Universal Music Ireland have acquired the rights to the Tara Music back catalogue and are planning a year of releases to celebrate.
First out of the traps is Beautiful Affair: A Stockton's Wing Retrospective, which in addition to all their hits includes such previously unreleased gems as their 'Saint Patrick Was A Gentleman' collaboration with Christy Moore. In shops now, it's a beaut!
Ash have recorded a new tune, 'Darkest Hour Of The Night', to bring February 14's Teenage Wildlife: 25 Years Of Ash compilation bang up to date.
Advertisement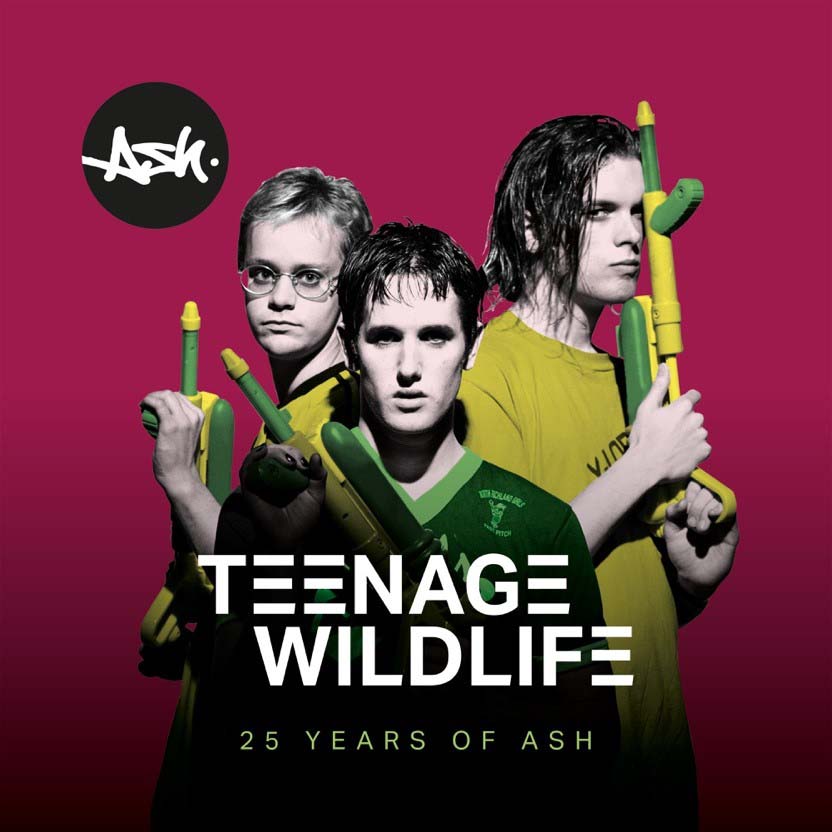 With its parping Philo 'Old Town'-style brass and Chas 'N' Dave piano, it's a very different sort of Ash but stunning nevertheless.
Therapy? bring "twelve of their UK Top 40 hits into the present" on Greatest Hits: The Abbey Road Sessions, which finds them re-working the likes of 'Screamager', 'Diane' and 'Nowhere' with producer Chris Sheldon and the odd guest like James Dean Bradfield. Out on March 6, it's coupled with an official bootleg of previously unreleased live tracks.
There are no new tunes but loads of classics on West Bank Songs 1978-1983, a 30-track Undertones collection, which bases its sleeve on The Rolling Stones' Aftermath cover – an important influence.
Also incoming this year are Arborist – A Northern View (February 7); Laurie Shaw's Non Broadcast Pilot (February); Trú – No Fixed Abode (March 27), a gorgeous close-harmony folk affair performed largely as Gailige; Louth five-piece Nix Moon whose debut (April) is rocky in a really soulful sort of way; an as-yet-untitled collection from Bouts (mid-year) with 'Summer's Here', 'Pain In The Heart' and 'Believe' among the already released tasters; an eponymous collection from Waterford roots man Paul J. Bolger (March 31); Ultan Conlon – Title TBC (April); Joe Chester — Title TBC (April); Paddy Hanna – Title TBC (May); Searcher from Blake's Fortune (spring) which features contributions from Ailbhe Reddy and Basicville; Proper Micro NV – Title TBC (spring); Dundalk singer-songwriter Finnian whose Under The Influence album (date TBC) has a Joe Cocker-ish feel and is trailed by the Booka Brass-assisted 'I Don't Want To Fall In Love'.
With The Coronas, The Scratch, Just Mustard, Jyellowl, Silverbacks, Declan O'Rourke, Graham J. Sweeney, Skyfever, Finian, Blackbird & Crow, A.Smyth, Ailbhe Reddy, ASIWFA, Sharon Shannon and Nealo also readying records, it's going to be a busy and extremely eclectic year!