This will be the legendary Grace Jones' only Irish performance of 2023.
legendary icon Grace Jones has been added to the already amazing line-up for Beyond The Pale music and arts festival this year.
The three-day camping festival takes place across the gorgeous Glendalough Estate in the Wicklow Mountains. This year's second edition will take place on the 16th-18th of June, and already has Hot Chip and Thundercat lined up as the first headline acts on the bill.
Its first year earned praise from performers and attendees alike, but with Grace Jones added as a 2023 headliner, Beyond The Pale is set to be one of the highlights of Ireland's festival calendar.
The singer, actress, author, traveller, artist and revolutionist has been a shape-shifting trouble-making meta-presence in the entertainment universe since her emergence as a model in New York City and Paris in the early 1970s.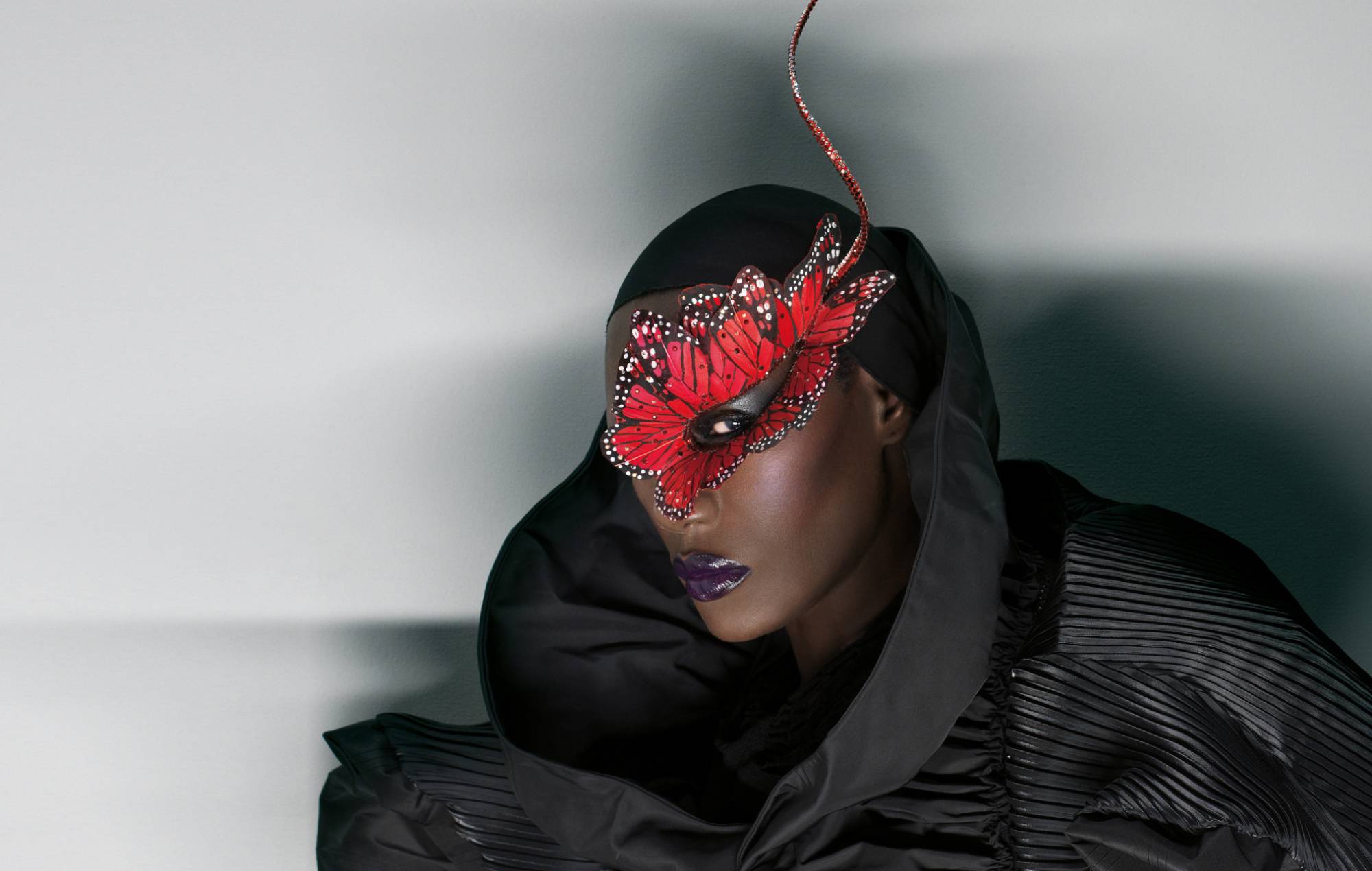 Advertisement
Relishing the dangerous possibilities of late '70s New York, her highly provocative - often riotous - shows in downtown lofts and nightclubs saw her crowned as Disco Queen with attitude and celebrated as an ultimate LGBTQ Icon. Grace became one of the most audacious and unforgettable characters to emerge from the legendary Studio 54 nightclub in Manhattan, creating pioneering disco classics such as 'I Need a Man' and the enduring 'La vie en Rose.'
Craving new territory in the '80s, Grace escaped a crowded and degraded disco scene, pursuing her more extreme theatrical interests. Her music also broke free, inspired by maverick impresario Chris Blackwell of her label Island Records, using his newly built Compass Point studios in Nassau to put Grace at the vivid centre of a new kind of mysterious, eruptive soul music.
This radiant Grace Jones sound blended house, reggae, new wave, R&B and electronica into a timeless, influential hybrid showcased on three majestic albums, Warm Leatherette, Nightclubbing and Living My Life.
Highly charged original songs like 'Pull Up to The Bumper' and 'My Jamaican Guy' became instant classics. Post-Compass Point, supreme pop producers Trevor Horn and Nile Rogers introduced transcendent Grace anthems 'Slave to the Rhythm' and 'I'm Not Perfect.' Jones ended the 20th century as Bond villain, screen vampire, post-modern celebrity, international scandal, wild, all-seeing comedian, and transformative avant-garde pop star.
In 2022, still seeming to be no age at all, Grace curated the famous Meltdown festival at London's Southbank Centre and materialised as stand out headliner on the all-star cross-genre Beyoncé album Renaissance, supernaturally generating some permanent attention on 'Move.'
Check out the full Beyond The Pale line-up below. Friendly reminder that you have less than two weeks to avail of the current ticket tier before they go up in price on February 3rd to €215.
Advertisement
Weekend tickets are currently available for just €195 or you can avail of our instalment option from just €60.
 

View this post on Instagram