By: Stuart Clark
Like his beloved Bob Dylan before him, Gerry Cinnamon is taking over the world with his acoustic guitar. In his first ever Irish press interview, he talks about his tough Glasgow upbringing; the music that's inspired him; life during lockdown; and his incendiary number one album, The Bonny.
"I've been washing my hands every two seconds and doing a bit of gardening.  Actually, a lot of gardening. Three years' worth of madness chopped away with a strimmer. I've just watched The Sopranos for the eighth time. I kept noticing things that I didn't notice the first seven. Paulie Walnuts is my favourite. I also like Carmela. She gets a bit of a bad rep but she's the strong one in it. I gave my dog Rascal, who's here with me and barking 'cause he's spotted a pigeon, a haircut so he's got a tiny wee body and a big fat hairy head. And I've been religiously watching everything with Christy Dignam in it on YouTube. I only found out about him and Aslan the last couple of weeks. I never knew the guy existed. Oh my god man, I can't get enough of him."
Gerry Cinnamon is giving us a flavour of what lockdown has been like for him in Glasgow with his partner-manager Kayleigh and Rascal the terrier who looks decidedly less well-groomed than his dad.
"Aye, I know I shouldn't but I've a barber who comes round in a hazmat suit to cut my hair," Gerry confesses. "I'll have the police knocking on my door now I've said that! Tell you the truth, I thought lockdown was going to be more dramatic. I thought it was going to be worse - which sadly it is for a lot of people. I don't have any right to feel sorry for myself."
But for Coronavirus 35-year-old Gerry Crosbie – the adopted name comes from the lo-fi band, The Cinnamons, he used to front – would be in Corpus Christi, Texas tonight kicking off his first solo American tour in a sold-out Old Concrete Street Amphitheater.
"I was supposed to be doing my own shows and touring with the Dropkick Murphys and Rancid. I keep in touch with Ken Casey from the Dropkick Murphys - he's a legend. They'd invited me to play at their annual St. Patrick's Day gig, which blew me away 'cause I used to listen to them in my mate's house when I was a kid. Their fucking energy, man, is incredible. The public show was cancelled due to COVID-19 but they went ahead and did it as a behind -closed-doors thing. I stayed up for a few days and then crashed for 18 hours so I didn't watch it live, but somebody sent me footage of them playing my song, 'The Bonny'. It was wild!
Advertisement
"I like America, I think it's class," he continues. "They're not ashamed of who they are. Trying to 'break' America isn't really my thing, but I'll go over, play my heart out and see what happens. So much of the music I love is from there. Like Bob Dylan…"
What did Gerry make of Bobby D gifting us the 17-minute-plus 'Murder Most Foul' as a lockdown present?
"I was gutted, man," he sighs. "Not 'cause of the song but 'cause I recently demoed something kind of along the same lines. Mine's not long but it mentions JFK and all that stuff. People are going to think I'm riffing off him, which I'm not. I've not 100% decided on the title yet, but it's probably going to be called 'Hashshashins'. It's where the word 'assassins' supposedly comes from. In ancient Persia, these guys, who lived up in the mountains in a cult and smoked hash, were hired to kill politicians and religious leaders."
Not a bad way to spend your life.
"Aye," he chuckles. "My booking agent's a diehard Dylan fan who prefers his later stuff but if I'd been around in the '60s I'd have been one of the ones raging at him for going electric. When he was taking over the world with his acoustic guitar… there's something about it that just resonates with me. Especially now with what I'm doing. There's footage of him playing 'It's Alright, (Ma I'm Only Bleeding)' which I keep going back to. I've seen a quote from him saying that the song wrote itself, the words just came out. I love the way he does social critique. Instead of nailing his colours to the mast, he just highlights things. It's a really intelligent way of writing. Any time somebody tries to box him in he changes into something else. I've such respect for the way Bob Dylan goes about his business."
While far too modest - and sensible! - to compare himself to The Big Zim, Gerry Cinnamon inspires the same levels of adoration among his own fans whose fears that The Bonny might be delayed were allayed in early March when he said: "It's probably not smart to release during a lockdown when the shops are closed and everyone's isolating but no chance I'm letting folk down. Never gave a fuck about numbers anyway. Not going to now."
Debuting at number one on both sides of the Irish Sea it's a record that, like its Erratic Cinematic predecessor, constantly refers back to the Castlemilk area of Glasgow where he's from. Asked to paint a picture of daily life there as a kid, Gerry matter-of-factly replies: "Murders, shootings, stabbings… extreme violence with good people in among all the mayhem. Survival of the shittest. I've friends for life from there and people that I'd die for. So that's it. That tells you everything."
Advertisement
Later when I enquire as to which bands were Tippexed onto his pencil case, he informs me: "I didn't really go to school, man, so I don't think I had a pencil case. My mum showed me my report cards recently. She'd kept them from primary school and it was always, 'He's more than capable. Refuses to work.' So I've not changed much!"
The alternative to algebra and spelling tests was "getting up to no good, listening to tunes, writing songs. It was the same when I was a scaffolder, a bricky and a joiner on the sites - I'd be writing instead of doing my work."
Is Gerry a happy/sad, sober/drunk, fast/slow writer - or all of the aforementioned?
"I'm not a fan of drinking on your own so I don't do it when I'm writing. If I've not written for ages I'll do it in a sort of contrived way where I 'work' on a song. The first two or three usually get binned but then because the wheels are turning the next songs start writing themselves.
"Rather than finish the song off I'm supposed to be working on I'll start writing another one," he continues. "When I tried to record the first album I ended up writing the second album! I've so many tunes that are nearly finished."
Sounds like Prince before he died.
"Aye, eighty-five albums under the bed. I'm going to get them all together – you know, catch up on the paperwork – because things happen."
Advertisement
Despite so rarely talking to the press, Gerry is anything but a reluctant interviewee with lots of laughing, self-deprecating asides and megawatt smiles whenever you mention something – usually a song or an artist – he's into. He gets especially animated when I bring up a wild night I had myself in Glasgow with Primal Scream and Alabama 3.
"The craziest gig of my entire life was Primal Scream at T In The Park," he gleefully reminisces. "I crowd surfed from the back right up to the front, which was on the telly. We had to break in first because the tent was bursting. A few of us jumped over and ripped a peg the size of a brush handle out. We pulled the side of the tent open and everyone rushed security to get in. That's still with me, man."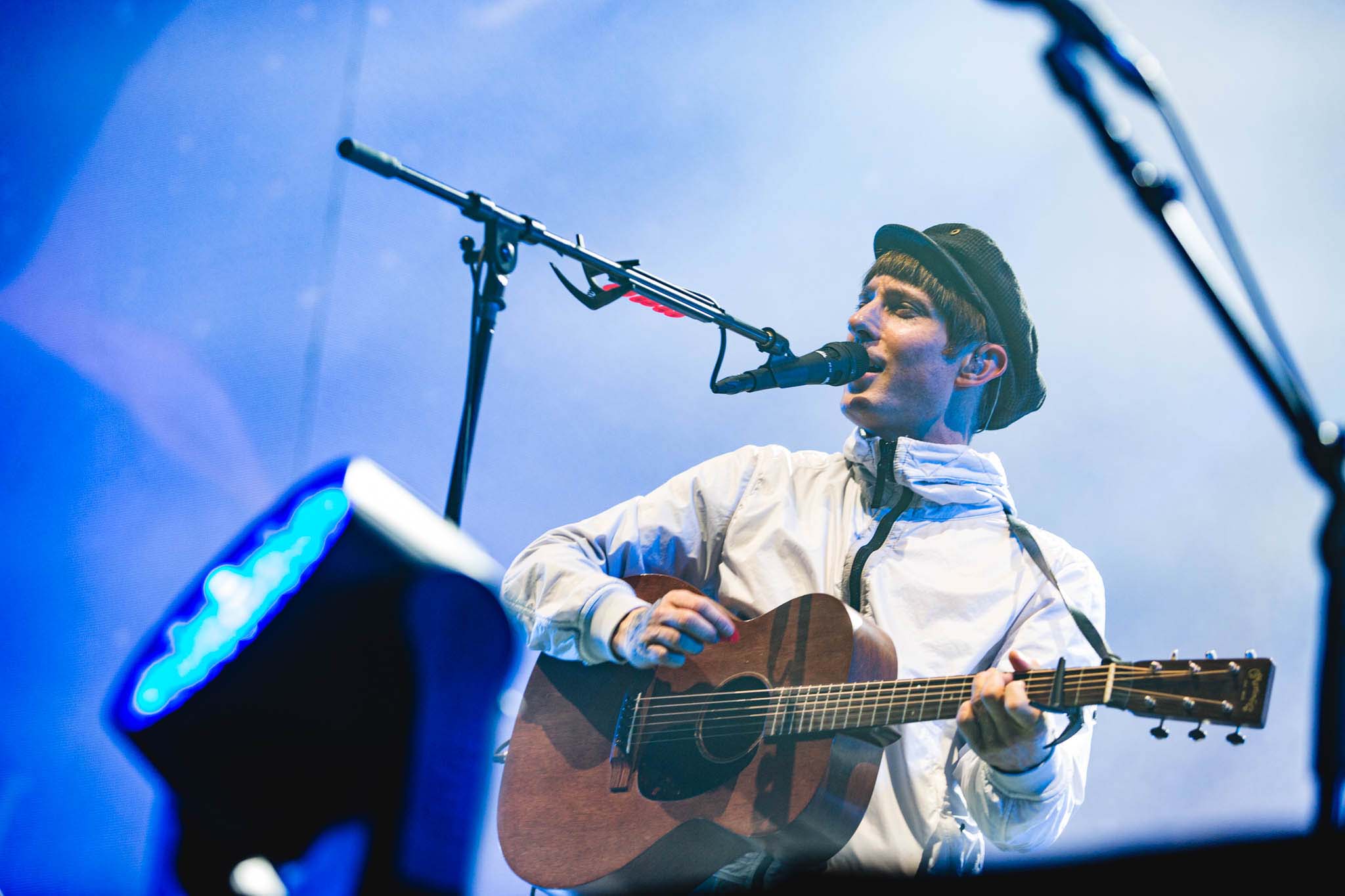 Gerry was gutted last month when another of his songwriting heroes, John Prine, died from Covid-19.
"It's weird," he reflects, "I thought I'd be sad now listening to John Prine songs but it makes you happy that the guy just existed. That's a testament to his talent. A song of his that gets played quite a lot in this house is 'In Spite Of Ourselves'. 'Illegal Smile' is another great one. He's got a cheekiness about his songwriting. He's so humble as well. I like that."
Gerry's youthful record listening was done "on a ghettoblaster that we kept next to the bath, which is mega dangerous in hindsight. Health and safety hadn't been invented yet. My earliest musical memories are listening to Simon & Garfunkel and The Beatles – my mum had all the tapes – on repeat. I used to obsess over John Lennon when I was young. It was his psychedelic side that interested me rather than the politics. I've never really given a shit what anybody's opinions are on things.
Advertisement
"If you dive into that sort of world with songs it can always be taken out of context," he expands. "You can never put it down so precisely that it's not open to interpretation.  Music and politics are kinda like oil and water; they don't mix."
The Bonny – it's a Glaswegian shortening of 'bonfire' - accordingly eschews agitprop sermonising in favour of foot-stomping anthems about the heroes, losers, chancers and romancers that populate his hometown. Delivered in an accent that never strays beyond Castlemilk, you can understand why he's universally loved in Glasgow.
"There's me talking about America, but people from Scotland can't understand what I'm saying," he laughs. "One of the things that Bob Dylan and John Prine taught me is 'be true to yourself.' That's the way I sing."
From late '60s Beatles Gerry graduated on to the really hard stuff...
"I remember being 14 and in my mate's brother's house. He was always giving us booze and hash as kids and somebody stuck on Pink Floyd. It just took me to another place. I can still remember the feeling of, 'This is what I wanna do.' Everybody needs a bit of 'Shine On You Crazy Diamond' in their lives!"
Quick pop quiz; what's Gerry Cinnamon's favourite Beatles LP?
"That's a tough one, innit? Err (long pause.. ) The White Album."
Advertisement
Is the correct answer!
"What's the prize?!" he shoots back.
Us putting in a good word with Christy Dignam vis-à-vis a meet-up the next time Gerry's in Dublin.
"Oh, man, I heard him sing 'Green Fields Of France' a capella on The Late Late Show. I didn't really know who he was and then I was listening to it again and again. Then I started listening to Aslan and that song 'Crazy World'. He's so expressive. It's definitely a dying art, man. There's footage of them singing in a pub as well and the place is rocking. I'm just blown away by Christy Dignam."
Despite being a number one artist who drew the biggest crowd at last year's Electric Picnic - "Even though I'd burst an eardrum and had a sore throat, it's one of the best gigs I've ever played" - and sold-out his 55,000-capacity Hampden Park homecoming in mere hours, Gerry is still pinching himself in case it's all a dream
"Turns out Elton John is a bit of a fan," he says shaking his impeccably moptopped head in disbelief. "I mean, how fucking crazy is that? I was having a bad day about a year ago and Mani  sent me a lovely tweet, which snapped me right out of it. I've gigged with Liam Gallagher, what a boy, and had nice things said about me as well by Bonehead. I've never had any grand plan to do anything. No proper record company. It's just happened."
And for that we are eternally grateful...
Advertisement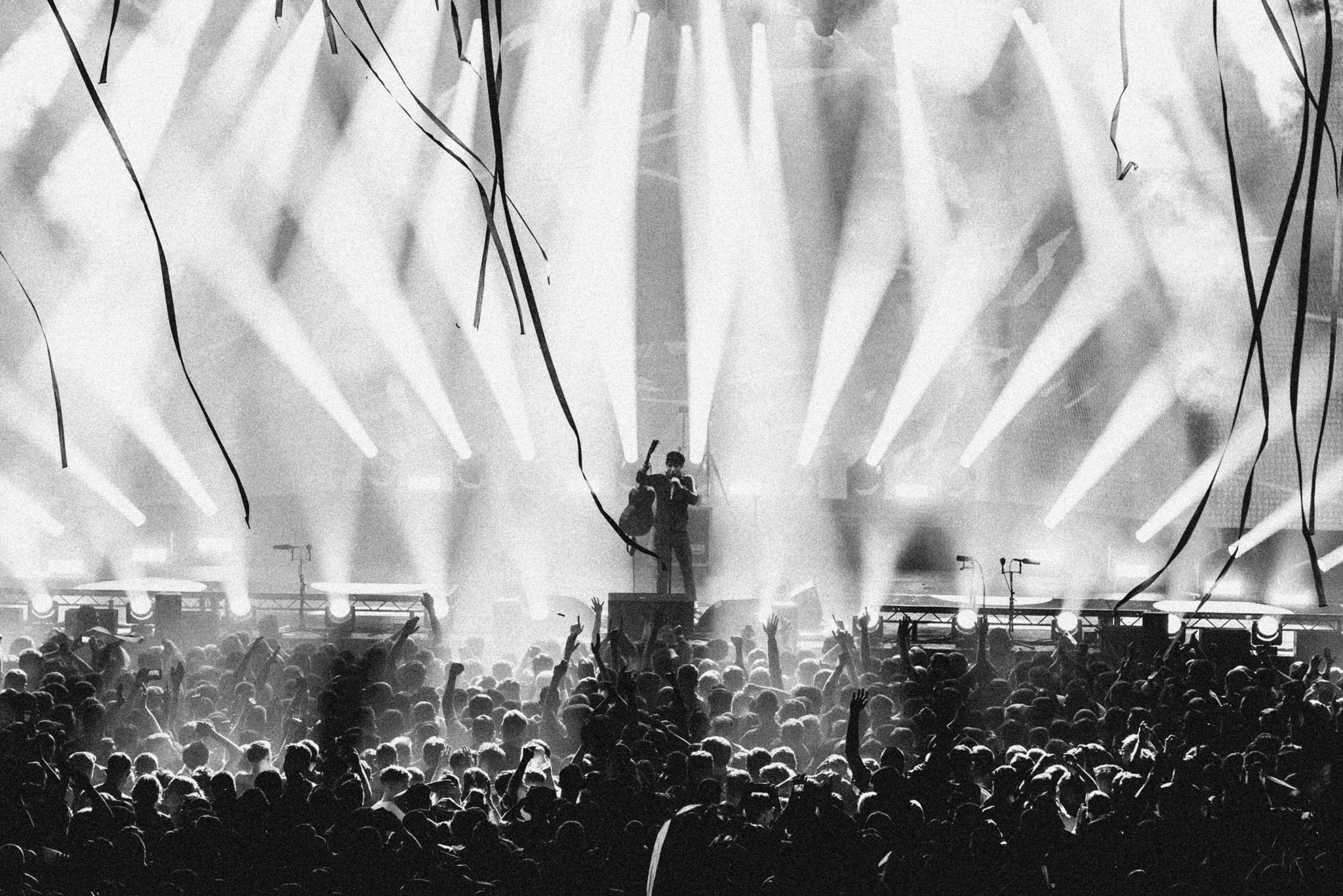 The new issue of Hot Press, featuring cover star Gerry Cinnamon, is available to order online below: