Far Caspian plans to return to Dublin along his upcoming Fall tour, playing at Ulster Sports Club in Belfast and The Workman's Club in Dublin.
The Irish alternative artist and producer Joel Johnston, better known as Far Caspian, has announced two headline show dates for later this year as a part of his upcoming tour.
With one show in Belfast at the Ulster Sports Club on September 21st and one at the Workman's Club in Dublin on September 22nd, the multi-instrumentalist singer-songwriter will play from old EPs and his new debut album.
Joel's been working on Far Caspian as a solo project since 2020 after starting it in a basement studio with a couple of friends, moving it back home to Ireland and upgrading to a shed studio.
He even released his impressive debut album Ways to Get Out back in October 2021 through his self-built record label. His music has since been featured on the likes of BBC Radio 1, KEXP, and BBC 6music as well as online in various publications and playlists.
It's been a non-stop effort to bring his dreams to fruition, Joel's now working on his second album The Last Remaining Light.
Advertisement
"I started writing for album 2 the day after I handed in the mixes for Ways To Get Out. I felt exhausted from trying to piece together the first album but when it was done I was inspired to start the next thing and learn from my mistakes. I knew straight away that I wanted to write a 10 track - 40 minute album after making a long debut."
Back out on tour this Autumn. Tix available on Friday at 10am or if you'd like early access you can join the new WhatsApp group for pre sale tomorrow at 10am. Feel free to send memes too. https://t.co/F8JbsGWo2z pic.twitter.com/eXP6iZoMoy

— Far Caspian (@FarCaspian) March 29, 2023
The Last Remaining Light isn't intended as a follow-up to Far Caspian's first album, rather a step forward in a new direction with a  focus on the late 90s and early 2000s alternative music scene, drawing from Autolux, Sparklehorse, and The Radio Dept.
With additional influences like The Microphones, Brian Eno, and Phil Elverum, Joel once again changed locations, descending into a new basement studio to get into an imperfect-perfect rhythm for his new music.
"I moved into a derelict basement in the city centre and got inspired by the daily commute," Joel shares.
"'Commuter Repeating' was written on the first day of moving in and the last remaining light followed the next day. I had forgotten to bring my headphone adapter on those first sessions so the drums on those songs were recorded without a click. You can hear them slow down and sped up throughout the first song. I think that works really well as it feels a bit hectic and unorganised. Very similar to my view of the city in the mornings."
Advertisement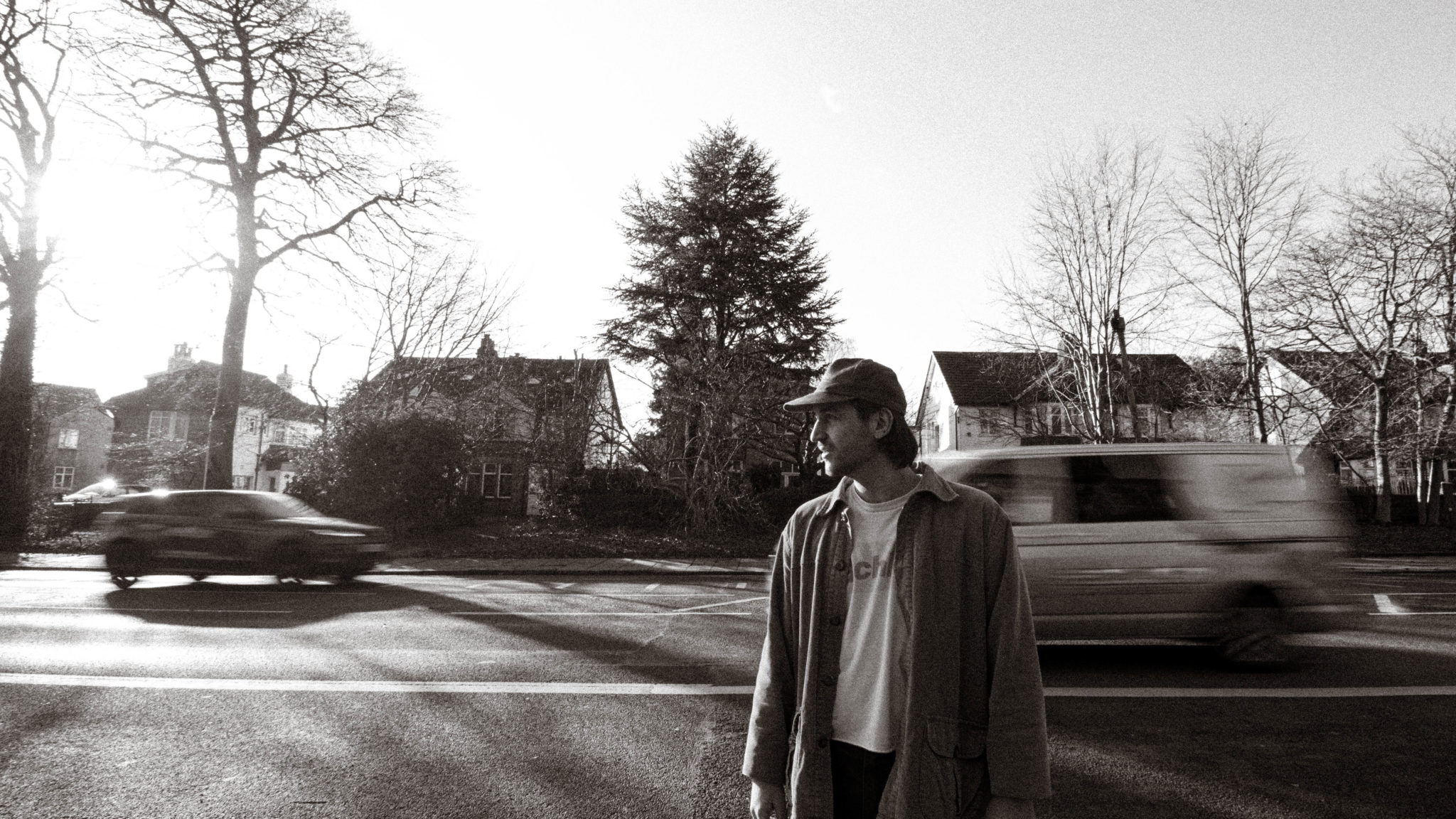 "This approach led me to keep the mindset of not chasing perfection," he continues. "Instead, I decided to only record my parts once or twice and keep that initial hesitation. I moved out of the studio after recording was finished and moved my studio back into my loft for mixing."
"I bought a Tascam 244 4 track the year before to demo on but was gathering dust in the corner of the room so I thought I'd get it going again. Most of the elements in the tracks were printed to cassette and back into Logic. It was pretty cathartic to send a nice recording into the Tascam and destroy it with tape saturation.
The post-Covid world emphasised a need to find a purpose in what otherwise seems to be a repetitive landscape. Narrating through a multi-layered record, it's something that Far Caspian's newer music regales listeners with, delving into the intricate, enlightened reflections people experience during the moderate modern day.
"I think with this album I'm starting to become comfortable with myself and my art and I'm looking forward to expanding on the next record."
Find tickets to see Far Caspian, starting from €18, on sale this Friday, March 31st at 10AM, here:
Listen to Far Caspian, here:
Advertisement