The Dulciana Vocal Ensemble is currently composed of over 20 singers who perform in perfect harmony.
Dublin-based choir Dulciana Vocal Ensemble have announced a brand-new concert called 'High Flight'. The award-winning choir will perform at Sandford Parish Church in Dublin on March 20th at 8pm.
The Dulciana Vocal Ensemble spans a thousand years of musical history, with a unique blend of mediaeval and contemporary pieces. Armed with the greater mission to promote female and Irish musicians, the choir will perform pieces by incredible female composers such as Esenvalds, Caccini, Hildegard von Bingen, Tavener, and more.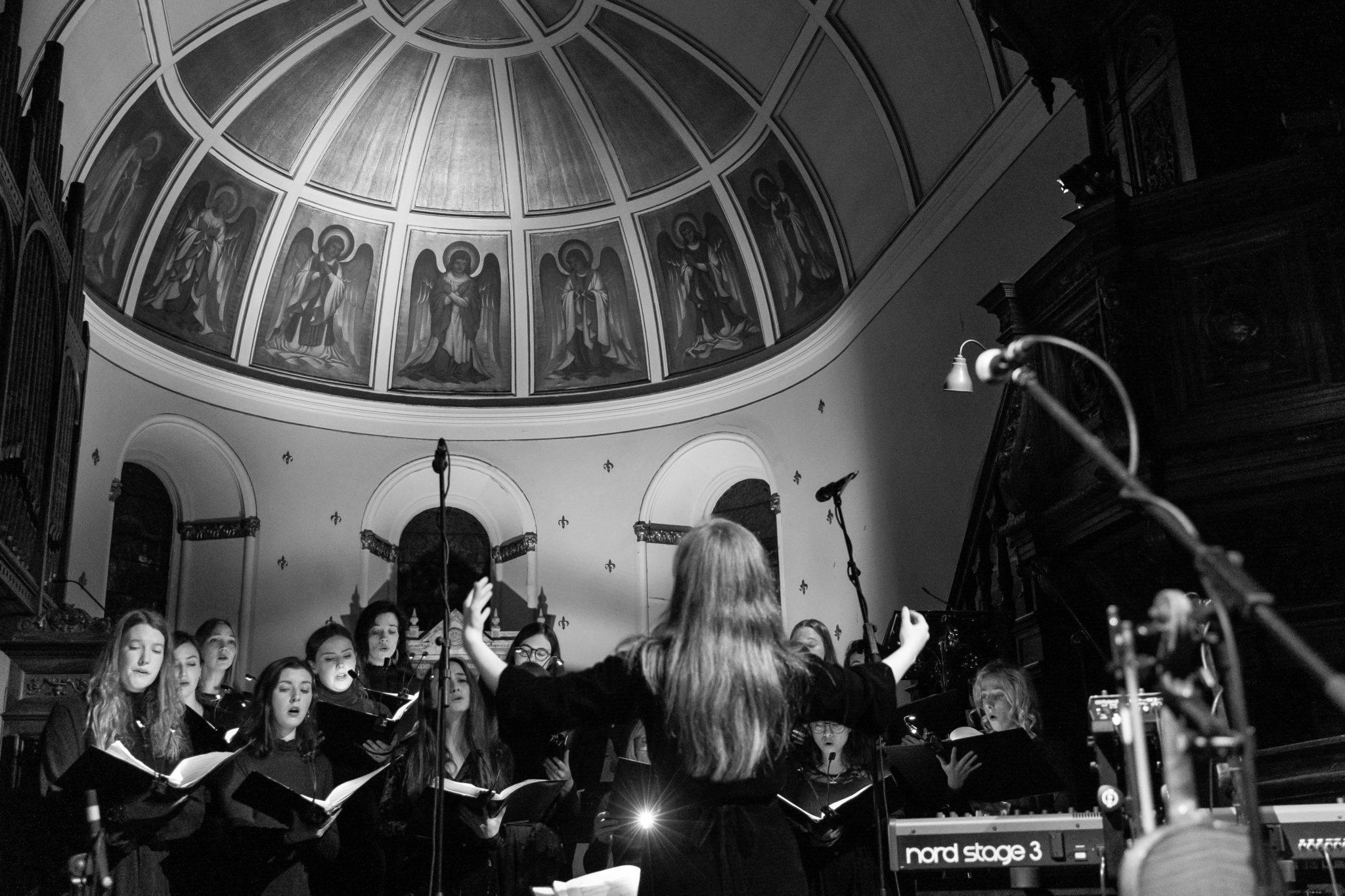 The choir was founded by Eoghan Desmond and Judith Lyons in 2015 and is known for performing the very best in upper voice music from across the ages. Further members of the choir are composer, arranger, and violinist Ena Brennan (Dowry), as well as singers and composers Rachael Lavelle and Julie Hough (HAVVK).
In May 2021, the Dulciana Vocal Ensemble released a lyric video for their song 'THE HEAVEN'S CLOTHS' which was composed by Eoin Mulvany. In it, the choir performs a poem from William Butler Yeats' 'Heavens' Embroidered Cloths'. The poem is about the idea of wanting to give gifts to someone you love, but having only your dreams to give.
Listen to the choir perform 'THE HEAVEN'S CLOTHS' below.
Advertisement
In 2022, the Dulciana Vocal Ensemble choir won first place in the Female Equal Voice Competition at the Derry Choral Festival.
They are also firm supporters of contemporary Irish composers and have premiered works by Eoghan Desmond, Seán Doherty, and Jonathan Nangle.
Tickets for the choir's concert at Sandford Parish Church can be purchased here.