Tickets from €42.55 including booking fees on sale Friday, 14th April at 10am.
Following the announcement of their highly-anticipated new album The Feminine Divine earlier this week, Dexys have announced a September 2023 UK and Ireland tour.
The Feminine Divine Live! will see English pop-rockers Dexys perform the new album from beginning to finale, followed by a selection of classics and hits (including plenty from Too Rye Ay). The tour closes with a show in Dublin's 3Olympia Theatre on 25th September 2023.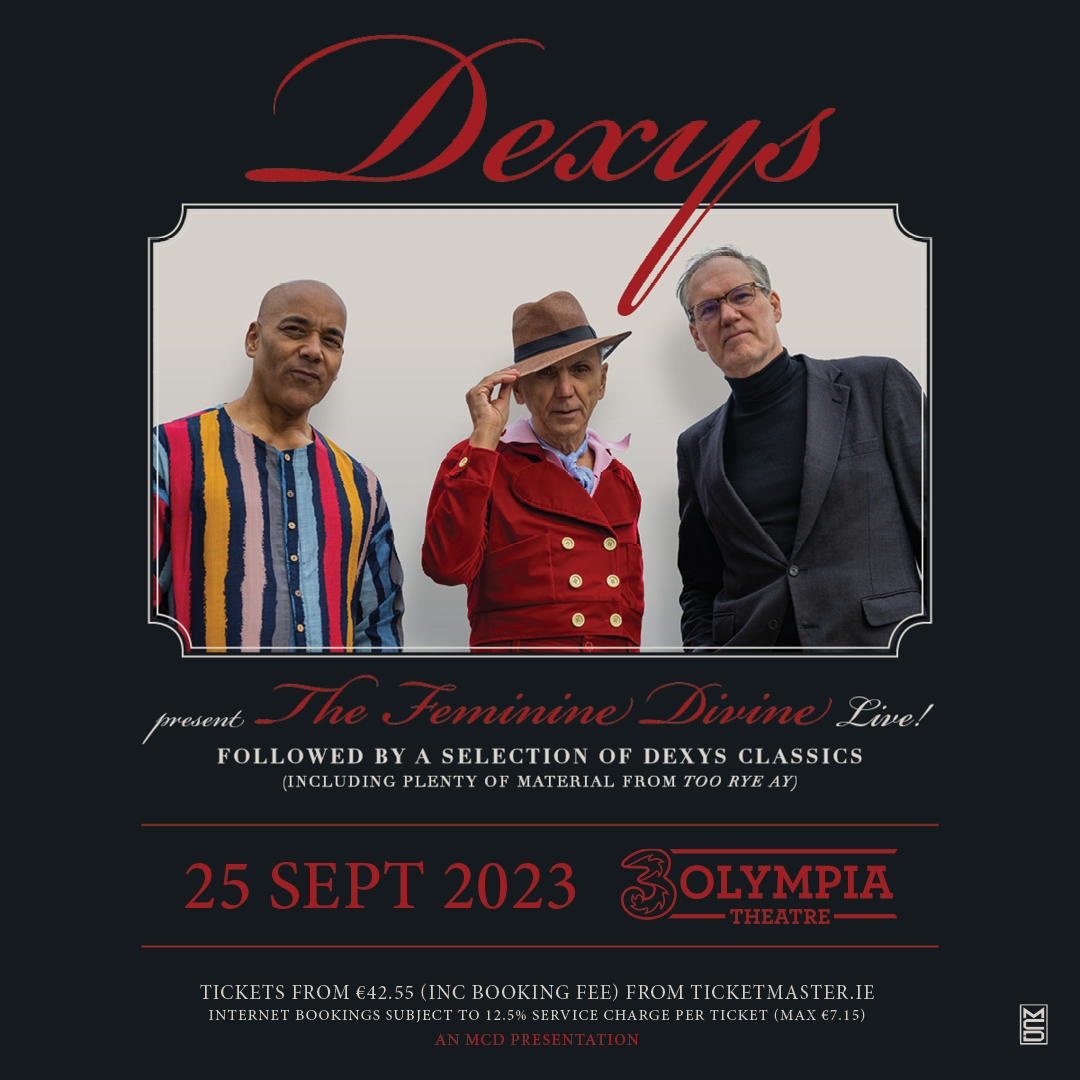 The Feminine Divine is Dexys' fifth album of original material produced once again by Pete Schwier, along with acclaimed session musician and producer Toby Chapman.
After taking some time out to refocus his energy, Kevin Rowland came back to music with a fresh perspective and new-found positivity. A personal, if not strictly autobiographical, record portraying a man whose views on masculinity have evolved. It's this education and an un-learning that is traced across the arc of The Feminine Divine with dizzying effect.
The record's first half is full of music hall-esque swagger, much of it written with original Dexys' trombonist Big Jim Paterson (a non-touring band member). The second side of the record is like nothing Dexys have done before. A fizzling, synth-heavy cabaret, written in collaboration with Sean Read and Mike Timothy. At times it's doom-laden and heavy and at other times seductive and funky.
Advertisement
With over a billion worldwide streams, three top 10 albums in the UK, two number 1 singles, a Brit Award and a multi-platinum selling album with their sophomore release Too-Rye-Ay (as Dexys Midnight Runners), Dexys are as vital and exciting today as ever.
Tickets from €42.55 including booking fees on sale Friday, 14th April at 10am.
Listen to their new song 'I'm Going To Get Free' below.