By: Stuart Clark
Metallica hit Slane Castle this weekend! To get set for their show, we'll be bringing you Slane-related content throughout the entire week. Here, Slane's founding father Lord Henry Mountcharles talks to Stuart Clark about memorable gigs from the past.
If there's one word guaranteed to make the pulses of Irish rock 'n' roll fans quicken it's 'Slane'.When Hot Press selected its 50 Greatest Irish Gigs in 2008 and then threw it over to you guys, Thin Lizzy, The Rolling Stones, Bruce Springsteen and U2's visits to this stunning corner of Meath all featured in the Readers' Top 20. Since then, there have been stormers from the Red Hot Chili Peppers, Kings Of Leon, Eminem and Oasis – with Noel Gallagher telling yours truly that it was up there with Knebworth in terms of his greatest live experiences.
This year promises to be another belter as Metallica follow in the Slane Castle footsteps of their beloved Phil Lynott. There is, quite simply, no other outdoor venue like it. "The adrenaline rush when you walk out on that stage is fucking incredible," Noel Gallagher enthused. "You've got this amphitheatre full of people going mental; a river behind you and a Downton Abbey stately home at the top of the hill. How can you not play your heart out when you're confronted with that?"
The man who's been making the Slane magic happen for the past 38 years is Lord Henry Mountcharles, who thinks that there could be a supernatural element to the success story.
"Metallica were formed in 1981, which was the year that Thin Lizzy played the first Slane," he proffers. "Metallica are, as you say, huge Philip Lynott fans and have regularly covered 'Whiskey In The Jar' in their shows. I was scratching my head a little wondering, 'Who can we get to follow Guns N' Roses?' and Metallica went out on a famous co-headlining tour with Axl and the guys back in 1992. I wanted to take Slane back to its roots and we'd never done metal per se.
"The clincher was Denis Desmond, from our partners in all of this, MCD, telling me that we were – and I hate using the term – on the Metallica 'bucket-list' of venues they wanted to play. When I heard that, I said to Denis, 'It's obvious to me now that this is the way we should go.' There's the weirdest interwoven synchronicity about quite a lot of the acts that have played Slane, which really appeals to me."
Advertisement
HISTORICAL SIGNIFICANCE
When Hot Press made Phil Lynott: The Lost Recordings available in 2006 as a free CD cover-mount, we got a call from Metallica's management requesting that we send a few copies over to California for James Hetfield, who's a massive fan of the original Philo/Eric Bell/Brian Downey Lizzy line-up. It also turns out that the band have one of the two surviving Thin Lizzy lightbulb backdrops hanging in their office.
"Well, that's fascinating and confirms my superstitious synchronicity theory," Henry laughs. "Kings Of Leon, who played Slane in 2011, were also great Thin Lizzy fans. The two bands that have been most heavily requested by fans through email and whatever are AC/DC who we haven't managed to get – yet! – and Metallica, who I'm convinced are going to play one of the classic Slanes."
Irish music fans are blasé nowadays about big outdoor shows being staged here, but in 1981 it was a totally off the wall concept that many felt was doomed to failure.
"Oh, people thought we were mad," Henry nods. "I remember saying to Denis, 'I want Slane to be to music fans what the All-Ireland Final is to the GAA and the Irish Derby is to the equine world'. There were to be no half-measures. The infrastructure needed to stage a show of Slane's magnitude had never been put together before in Ireland. Because we're way out in the country and can't put on multiple nights like Croke Park or the Aviva, it's a relatively expensive and difficult gig to put on. On top of the logistics and the costs, '81 was the year of the IRA Hunger Strikes and accordingly huge unrest on both sides of the border.
"There we were, right next to the River Boyne with all of its massive, complicated historical significance. With all that happening, were people going to travel up, down and across to this tiny speck on the map to see a gig? Happily, for us, the answer was a big 'yes!'"
Those early Slanes had an influence on one of the people who was pivotal in bringing about the Good Friday Agreement.
Advertisement
"I remember saying to Mo Mowlam, who was a good friend of mine, 'Look Mo, there are tens of thousands of people from all corners of Ireland enjoying themselves by the banks of the Boyne. There's something there, a spirit of togetherness, that can be harnessed.' That made a big impression on me and lots of other people I know."
CHARISMATIC POWERS
By 1985 word of Slane had spread sufficiently for Henry to bag the hottest act on the planet, Bruce Springsteen & The E Street Band.
"It was the victory lap, if you like, for Born In The U.S.A., which had sold 25 million copies and produced hit single after hit single," he reminisces fondly. "Bruce had played to big crowds before, but none as massive as the 80,000 attending Slane and he was nervous. To alleviate those nerves somewhat, he rehearsed his entire set – it must have been heading towards thirty songs – in the dining-room to a small gang of us, which was every bit as extraordinary as it sounds! Rather touchingly, he came back a few years ago with his family to revisit what turned out to be the scene of his triumph. After Slane, it just got bigger and bigger for him."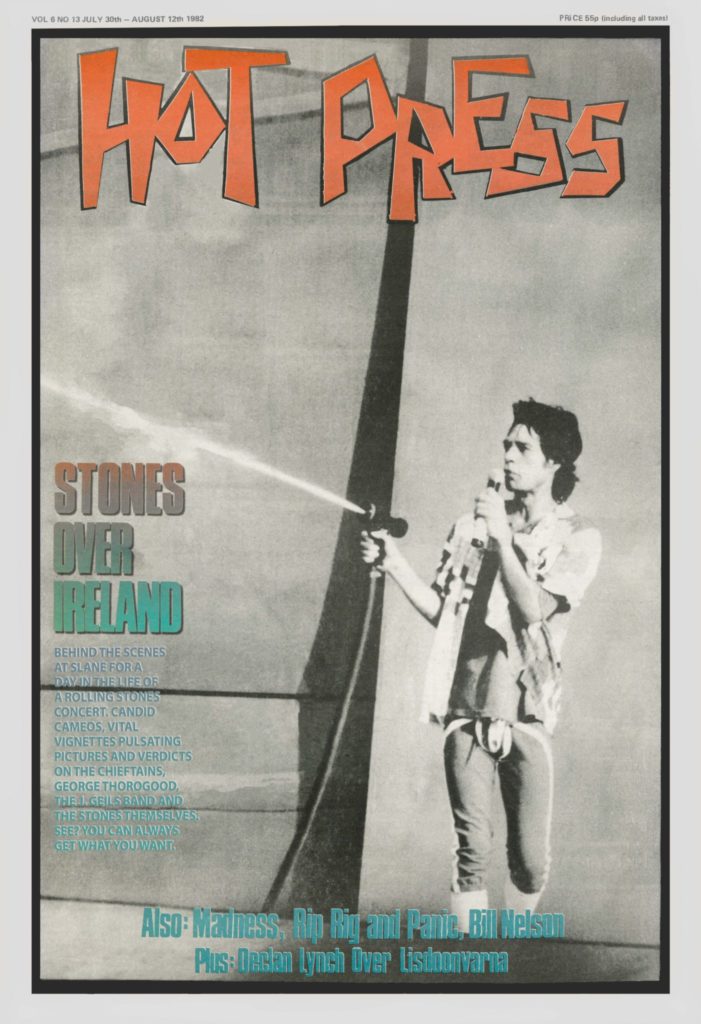 The Boss beat the attendance record set in '82 by the Rolling Stones.
"That was their first year playing at Slane, but Mick had actually visited a few years earlier," Henry says. "I got a call from my father, who was still in residence, saying, 'I've got some chap coming to dinner. A Mick Jigger? I think he might be a musician.' I was like, 'Do you mean Mick Jagger?' and, yep, it was. I took him for a few jars in the nightclub we used to have at Slane and one of the locals, spotting him in his white suit, went up and said to Mick: 'Has anyone told you you're the spit of that Rolling Stones fella!'"
Advertisement
I was one of the journalists responsible for the deluge of 'A Lad In Slane' headlines in 1987 when David Bowie brought his Glass Spider tour to Meath.
"One of my most vivid Slane memories is of David and myself sat in deckchairs jabbering away about third-level education. How it had come up I don't know, but we were almost oblivious to everything going on around us. We were really getting to heart of the matter when he looked at his watch and said to me, 'Oh Henry, I think it's about time I went on.' He got up, strolled over the bridge that crosses what we call the Little River, and casually walked on stage. I just thought, 'How amazing to be that cool and collected.' But, then again, he was an extraordinary individual.
"I went to see the Bowie Is… exhibition at the V+A in London, which made me even more aware than I had been of the influence he had on fashion, music, cinema, everything. One of my favourite films of all time is The Man Who Fell To Earth, and even though we were talking about normal stuff like education, part of him did seem very otherworldly. Outwardly I kept my cool, but inwardly I was a total fan that day!" Of the new, younger breed of Slane headliners, Henry was particularly impressed by Robbie Williams.
"When he first came to Slane in 1998, Robbie was third on the bill to The Verve and gave an absolutely stunning performance. Straight away it was, 'We've got to get him back next year as headliner', which we did. That show was broadcast live on Sky and then endlessly repeated, making it a seminal moment for him – and for us. It brought a younger crowd to Slane, many of whom have kept coming back. Robbie's said in interviews how blown away he was by the show. There's a photograph of me with him, where I'm holding a bottle of Slane holy water. Robbie said, 'What in God's name is that?' and I explained that, in a tradition going back to pre-Christian times, every August 15th, we commemorate our local saint, Erc, by drawing water which is supposed to be holy from the well at the far corner of the concert site. I gave Robbie some to drink before he went on stage, and whether this gave him magical charismatic powers I don't know!"
BIZARRE EXPERIENCE
Since August 2017, Slane has been producing another sort of holy water. "You'll probably think I'm crazy, but the original idea for the Slane Whiskey distillery came from that first Thin Lizzy show in 1981," he explains. "I occasionally, in good spirits, DJ-ed in our nightclub and would end with the other National Anthem, 'Whiskey In The Jar'. When I met my wife, Iona, she was working for Moët and Chandon in France, and knew the industry inside out. I asked, 'Do you think this is a good idea?' and she said, 'Yes, it's a winning one.' So Slane Whiskey was literally born on a kitchen table. The final piece in the jigsaw was my son, Alexander, going to work in Australia for Jameson. With the knowledge and experience he gained, we were ready to go as a brand."
The weird synchronicity Lord Henry talks about was evident again in July 1995 when Oasis made their Slane bow supporting REM.
Advertisement
"Everyone knows about their connection to Mayo, but the Gallaghers roots are actually from up the road in Duleek," he reveals. "A few days before Oasis came back and headlined Slane in 2009, we had an event in the castle nightclub, and every Gallagher in Ireland must have been there. I had to go out and when I returned there was a plastic bag hanging off the door, and inside it a bottle of whiskey and a note from one of the family saying, 'Thank you!' They were crawling out of the woodwork that night. I have to say that Noel is one of the good guys. He's an absolute gentleman and very funny. I've bumped into him a few times in different situations and he really is a giggle a minute. And smart with it. Noel doesn't miss a trick and has a great handle on life. Liam comes across as being thoroughly decent as well, but I've had less interaction with him. I suspect that either together or separately they'll be back at Slane one day."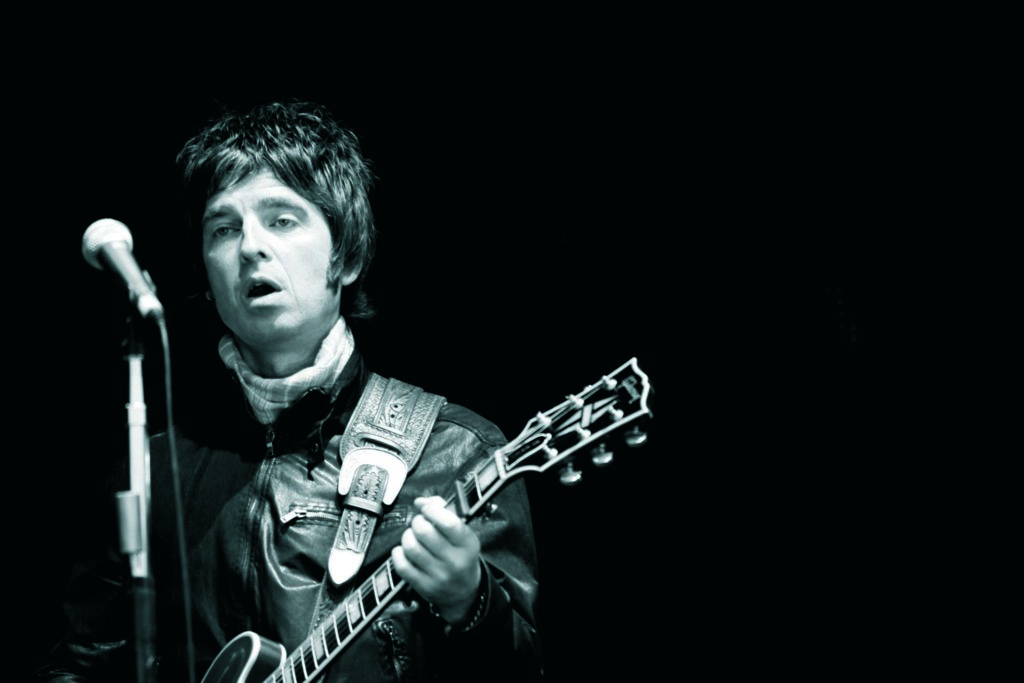 I'm not sure if they outnumbered the Gallaghers, but Duff told me there were a lot of McKagans on the Slane guest-list both times Guns N' Roses headlined.
"Playing Slane is extra special for musicians who have family here, and names don't come much more Irish than McKagan. The first Guns N' Roses show in 1992 was, shall we say, challenging but I liked Duff and the other members of the band I met, and had no qualms about bringing them back in 2017. Well, I had a couple, but they were on-time and on-form and cemented their place in Slane history. Not that I was there to see it. I had the bizarre experience of being in a hospital bed and watching Guns N' Roses perform via-mobile phone. Despite the obvious limitations of that, I could tell they were having a great time back at base."
What's not commonly known is that Lord Henry has for the past couple of years been battling a rare form of lung cancer.
"It's nothing related to smoking, which I gave up many, many, many moons ago," he explains. "I'm undergoing chemo and have now moved into what they call a maintenance phase. The problem is, all the treatments have screwed up my immune system, making me vulnerable to infections like the chest one, which I've been in hospital with recently. Fingers crossed, I've got rid of it now because I don't intend watching Metallica on my mobile phone!"
EXTRAORDINARY ROLLERCOASTER
Advertisement
The band with the record number of Slane appearances, four, is U2 who were so taken with the house itself that they elected to record most of The Unforgettable Fire there. "All of the recording equipment was set up in the house, which we felt obliged to tinker with – much to the consternation of their crew," Alex Conyngham told Hot Press recently. "The band and, of course, Brian Eno and Daniel Lanois, were there for an extended period, so us causing them engineering problems was quickly forgotten, and I remember Bono chasing us around and generally having lots of fun with the guys. They found it very amusing when, on a school visit to the castle, some kids getting off the bus completely ignored the band and ran over to the canons instead!"
Alex's dad has equally fond memories of U2 coming to stay.
"Nobody at the end of the '70s thought that the biggest band in the '80s and beyond would be from Ireland; it really is an astonishing cultural phenomenon," Henry marvels. "Adam Clayton is one of my closest friends – he's been very good to me – so I've seen close-up how bloody hard they work. Slane has close connections with U2 on so many levels. The spookiest thing is that The Unforgettable Fire, which has a ruined castle on its cover, was recorded in Slane in 1984, and in 1991 we had an unforgettable fire of our own. I remember Paul McGuinness saying they were looking for somewhere to record and me going, 'To hell with it, Paul, whatever deals you get offered elsewhere, I'll undercut them!'
"One of the most extraordinary Slanes was the one U2 played in 2001 just days after Bono's father passed away," he continues. "No one would have remotely blamed him for cancelling but, no, the show had to go on. It also coincided with the rebirth of the castle; the restoration process had been a challenging and at times tortuous experience, but my wife and myself were absolutely determined to see it through. The U2 concerts – the Taoiseach of the day, Bertie Ahern intervened so we could have two that year – marked the first time effectively that the Castle was reopened, so you had all those different emotions and a singer and a band at the height of their powers able to channel them.
"I remember watching U2 going on stage – and weeping. It was an extraordinary rollercoaster for everybody concerned and while I've learned to never say 'never' where Slane is concerned, it's unlikely that we'll ever witness a show like that again. It still gives me goose pimples thinking about it!"
Advertisement
Metallica play Slane Castle on June 8. Slane Irish Whiskey is available in all good pubs and off licenses.