Lifestyle & Sports
20 Apr 22
Your Guide To Community Festivals In Ireland This Summer – Brought To You By XL
Across Ireland, communities band together every year to put their local area on the map with fantastic festivals. As we emerge from the challenges of the past two years, there's never been a better time to explore some of the unique events dotted all around the country, which celebrate the importance of music, dance, literature, food, and the Irish language in the lives of everyday people.
KILFENORA TRAD FESTIVAL
Kilfenora, Co. Clare, April 23 – 24
Originally established in 2009 to mark the centenary of The Kilfenora Céilí Band, this traditional music festival is famed for its unforgettable concerts, céilís, and pub sessions. This year's 12th edition features Four Men And A Dog, Simon Crehan, and an open-air céilí in the Square with The Kilfenora Céilí Band.
FÉILE NA BEALTAINE
Dingle, Co. Kerry, April 28 – May 2
Although full details have yet to be revealed, it's been confirmed that Dingle will once again be hosting this popular festival over the May Bank Holiday Weekend. With a strong emphasis on community, the event is a great way to mark the arrival of Summer, through music, theatre and more.
DROGHEDA ARTS FESTIVAL
Drogheda, Co. Louth, April 28 – May 2
This year's programme boasts indoor, outdoor and site-specific performances – plus visual art exhibitions, music, spoken word, theatre, literature, circus, family shows, workshops and more. Over the course of the weekend you can look forward to the likes of Rónán Ó Snodaigh and Myles O'Reilly, as well as American musician Scott McCloud, with his band Paramount Styles.
FLEADH BY THE FEALE
Abbeyfeale, Co. Limerick, April 28 – May 2
Some of the best traditional musicians, dancers and singers from across the country are set to descend on Abbeyfeale for this action-packed weekend. After hosting Fleadh Cheoil Luimnigh and the Fleadh Cheoil in the '90s, the town decided to set up a traditional music festival of their own, and in 1995, this brilliant weekend of music was born.
BALLYDEHOB JAZZ FESTIVAL
Ballydehob, Co. Cork, April 29 – May 2
If you're looking for a local festival with a twist, it doesn't get much better than this. In addition to the Music Trail that will be taking place across the weekend, the picturesque West Cork village will also host performances from Chicago-raised, Cork-based singer Karen Underwood, and New Orleans-influenced jazz/blues act Canibal Dandies.
FÉILE JOE ÉINNIÚ
Carna, Co. Galway, April 29 – May 2
Held annually in memory of iconic Irish singer Joe Éinniú (aka Joe Heaney), who was born in Carna, the festival returns this year with sean nós singing, a céilí, some great sessions, and more. Performers include Mick O'Brien, Saileog Ní Cheannabháin, Cogar Céilí Band, Neil Mulligan, Máire Ní Choilm, and Caoimhe and Séamus Ó Flatharta.
FÉILE CHOIS CUAIN
Louisburgh, Co. Mayo, April 29 – May 2
Since 1995, Louisburgh has provided the setting for this renowned festival, which aims to preserve, develop and promote the traditional arts and the Irish language in the local area. The natural beauty of the area and the warm atmosphere in the small town make it a perfect spot for soaking in music, with a series of concerts taking place in the Parochial Hall across the weekend.
BIRR FESTIVAL OF MUSIC
Birr, Co. Offaly, April 29 – May 2
There's a brilliant classical music line-up on the way for this year's festival, kicking off with the wonderful Irish Chamber Orchestra on the Friday evening, and concluding with virtuoso violinist Patrick Rafter in Birr Castle on the Monday. In between, you can look forward to concerts, recitals, street buskers and masterclasses.
CLAREMORRIS FOLK FESTIVAL
Claremorris, Co. Mayo, April 30 – May 1
Celebrating both the rich traditions of folk music and the exciting innovations currently transforming the genre, this festival brings some of the most exciting names in Irish music to the Co. Mayo town. This year's line-up includes The Stunning, Villagers, Ye Vagabonds, Sive, Cinder Well, Patricia Lalor, Clare Sands, John Blek, Myles Manley and more.
BALTIMORE FIDDLE FAIR
Baltimore, Co. Cork, May 5 – 8
Having developed from a small festival of traditional fiddle music in McCarthy's Bar in Baltimore, to an internationally-renowned annual event, the Fiddle Fair is celebrating its 30th anniversary this year. The programme includes Zoe Conway, Donal Lunny & Máirtín O'Connor, Tola Custy & Cyril O'Donoghue, Guro Kvifte Nesheim Trio, Paddy Glackin, Neil Martin & Ryan Molloy, Varo, Inni-K and more.
MARIA EDGEWORTH LITERARY FESTIVAL
Edgeworthstown, Co. Longford, May 6 – 8
From its first edition over 25 years ago, this annual festival – which celebrates the literary heritage of the local area – has established itself as one of the top events of its kind on the Irish calendar. Although the details of this year's programme have yet to be revealed, writers who have participated in the past include Anne Enright, J.P. Donleavy, Pat McCabe and more.
FÉILE RÓISE RUA
Arranmore Island, Co. Donegal, May 19 – 22
Honouring the legacy of Irish singer Róise na nAmhrán (1879–1964), who moved to Arranmore Island as a young girl, this year's festival is taking place both live and online. For their fourth edition, they're bringing along some very special guests, including Jimmy Canavan, Tríona Ní Dhomhnaill, Pádraic Keane, Saileog Ní Cheannabháin and more.
FLEADH NUA
Ennis, Co. Clare, May 29 – June 6
Since 1974, Ennis has been home to one of the most celebrated traditional festivals in the country. It's grown dramatically over the years with this year's edition featuring concerts, céilithe, street entertainment, Irish language classes, set dancing competitions, sean-nós dancing competitions and performances, storytelling, singing sessions and more.
K-FEST
Killorglin, Co. Kerry, June 3 – 6
With an emphasis on emerging artists and musicians, the festival uses unoccupied spaces in Killorglin, and transforms them into bespoke pop-up galleries and venues. Showcasing the diversity of the music, art and drama currently on offer in Ireland, K-FEST is run and organised entirely by local volunteers, and continues to grow every year.
BORRIS HOUSE FESTIVAL OF WRITING & IDEAS
Borris, Co. Carlow, June 10 – 12
2022 will be the tenth edition of this unique and intimate weekend festival. Offering a much-needed antidote to the era of misinformation we find ourselves in, the line-up features celebrated historians, activists, musicians, journalists, environmentalists and literary minds in the stunning surrounds of Borris.
WEST WATERFORD FESTIVAL OF FOOD
Dungarvan, Co. Waterford, June 10 – 12
Since its launch in 2008, this festival in the Sunny Southeast has become synonymous with fantastic food and brilliant family events. After a two-year hiatus during the pandemic, it's returning slightly later in the year – giving the suppliers a chance to get themselves ready and restock. As such, this year's edition is primed to be one of the biggest and best yet.
IMMRAMA
Lismore, Co. Waterford, June 17 – 19
Dedicated to the art of travel writing, good music and fine entertainment, this festival has been running since 2003 and is now firmly on the international map. Its name derives from the Old Irish im ram, meaning 'rowing about', and is inspired by the long tradition in Ireland of making journeys. Previous years have featured the likes of Colm Tóibín, Paul Theroux, Dervla Murphy, Terry Waite and Ranulph Fiennes.
HINTERLAND FESTIVAL
Kells, Co. Meath, June 23 – 26
Initially beginning life as the Hay/Kells Festival in 2003, the festival of arts and literature evolved into Hinterland in 2017. Over the years they've welcomed the likes of Brian Eno, Colm Tóibín, Sebastian Barry, Roddy Doyle, Anne Enright, Joseph O'Connor, John Boyne and Liz Nugent to this cultured corner of Meath.
EARAGAIL ARTS FESTIVAL
Co. Donegal, July 9 – 24
This Irish and English language, multidisciplinary festival will be offering up 16 days of music, theatre, visual arts, film, literature, circus and carnival this July. As well as showcasing artists native to the area, it provides opportunities for cultural exchange, with a diverse programme that reaches out across the county.
BALLINA SALMON FESTIVAL
Ballina, Co. Mayo, July 10 – 16
Returning this summer after a three-year break, this family-oriented event offers something for everyone, while showcasing all that the 'Salmon Capital of Ireland' has to offer. This major event in the Ballina social calendar has been running since 1964, and earned its reputation as one of the West's leading community-based festivals.
CAMP DALFEST
Glenarm Castle, Co. Antrim, July 16 & 17
Originally known as the Dalriada Festival of Music & Food, this annual musical and gastronomical adventure takes place in the spectacular grounds of the ancestral home of the Earl of Antrim. The festival features numerous music and dance stages; food, drink and chef demonstrations; craft and trade stalls; exhibitions; performing arts and more.
DURROW SCARECROW FESTIVAL
Durrow, Co. Laois, July 24 – August 1
Now in its ninth year, this unique, community-centred festival has become a major hit with visitors to the beautiful Georgian village. The highlight of the celebration – which raises funds for the locality – is the All-Ireland Scarecrow Championship, featuring hundreds of scarecrows from across the country competing to win a grand prize.
BALLYSHANNON FOLK & TRADITIONAL MUSIC FESTIVAL
Ballyshannon, Co. Donegal, July 28 – 31
After Ballyshannon hosted the Fleadh Cheoil in 1977, the popularity of the event inspired the launch of a new festival of Irish folk and traditional music in the town in 1978. Now, it's the longest serving festival of its genre in the world. It's continued to grow over the years and has welcomed all the leading names in the Irish scene, including Christy Moore, Altan, De Danann, Dolores Keane, Sharon Shannon and Mary Black.
SCARIFF HARBOUR FESTIVAL
Scariff, Co. Clare, July 29 – 31
This open-air, street-based event was first launched in 2003 with the aim of showcasing the many attractions and amenities accessible from Scariff, including Lough Derg, the inland waterways and the East Clare countryside. Although the full details of this year's programme have yet to be released, you can expect the return of The Kilfenora Céilí Band, plus more music, crafts, activities and entertainment.
FEAKLE FESTIVAL
Feakle, Co. Clare, August 4 – 8
Returning to Feakle for its 35th edition, the festival promises a long weekend full of music, song and dance. As the home of the famed East Clare style, the area is steeped in traditional music, which is reflected in its programme each year, featuring the very best traditional musicians.
CLIFDEN ARTS FESTIVAL
Clifden, Co. Galway, September 15 – 25
Now heading into its 45th year, this is the longest running community arts festival in Ireland. In 2022, you can once again expect a high quality programme, with a particular focus on the community arts of Clifden and the surrounding area with literary, musical and visual art content.
SHORELINES ARTS FESTIVAL
Portumna, Co. Galway, September 15 – 18
Since its launch in 2007, the festival has developed into one of the Midlands' leading boutique festivals – offering a feast of music, literature, film, theatre, visual art and family events on the shores of the Shannon's Lough Derg. This true community project is organised by a local voluntary committee who take pride in welcoming visitors to Portumna.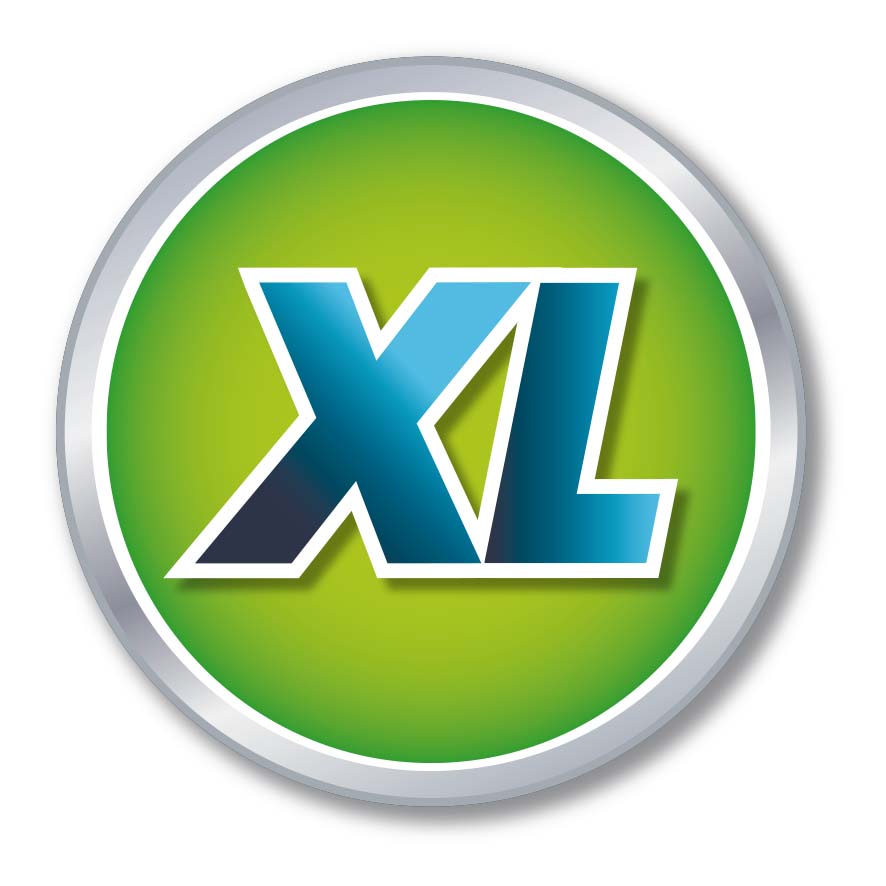 Brought To You By XL 
RELATED
Lifestyle & Sports
26 Sep 22
Lifestyle & Sports
22 Sep 22
Lifestyle & Sports
21 Sep 22