With the CAO website now including information on options right across the third level system, there's never been a better time to consider Further Education & Training…
After another whirlwind year, we're rapidly approaching the CAO deadline – sparking big decisions for Leaving Certificate students across the country. However, it's also important to recognise that the school-to-university pathway does not necessarily suit everyone. For many people, Further Education and Training (FET) can be a crucial first step on the road to a successful and fulfilling career.
This year, for the first time ever, the CAO website has been enhanced to include important information on FET options for school leavers – meaning the full range of third level options are now be available from one single platform.
As the Minister for Further and Higher Education, Research, Innovation and Science, Simon Harris, states, this move "will change the conversation at kitchen tables across the country", to one that reflects the notion that "education is for everyone and there is no right or wrong choice, just different ones."
"We have so many industries offering diverse and interesting careers and there are so many ways to get there," the Minister continues. "If full time education isn't for you, then we have options that are."
While applications for FET courses will continue to be available through the traditional channels, the enhanced CAO website now allows users to easily navigate their way to those applications.
These changes to the website were brought about through the collaborative work of SOLAS, the CAO, the Education and Training Boards Ireland and the Department of Further and Higher Education, Research, Innovation and Science. Established in 2013, SOLAS is the State agency tasked with building a world-class FET sector in Ireland – helping to fuel a strong future through a skilled workforce.
Andrew Brownlee, the CEO of SOLAS, describes the updates to the CAO website as "a significant milestone for Further Education & Training and Apprenticeships," particularly given "the focal point the CAO holds in the mind of the school leaver, as well as parents, teachers and guidance counsellors."
"Getting all of these options on the table alongside higher education choices when young people are discussing their next steps after leaving school can only help in making smart, rounded choices based on their skills and interests," he adds. "It is also important that school leavers understand that Further Education & Training and Apprenticeships present new pathways into Higher Education."
With the wide selection of Post Leaving Certificate (PLC) courses, apprenticeships and traineeships currently available, there's certainly no shortage of options for school leavers considering their next step.
As SOLAS have noted, PLC courses can particularly suit those who are currently unsure what they want to study; those who want to progress into a career where FET is the best learning pathway; and those who don't think they will get the CAO points they were hoping for.
For some people, FET will serve as the best direct route to their dream job. For others, it can be a useful stepping stone, to try out an area of interest before committing to a four-year course – with options like Pre-University Law and Pre-University Science. FET can also serve as an entry route into universities and Institutes of Technology, while simultaneously allowing students to get a head start in that subject area.
Recent research has shown that those who move from FET into higher education have a better chance of successfully getting their degree. It's a pathway more and more people are considering, with one in five of the current intake in institutes of technology and technological universities having come from FET.
Brownlee has also pointed out that FET can offer students many practical benefits, including "smaller class sizes, learning on-the-job and earn as you learn apprenticeships, and traineeships."
There's no shortage of FET success stories, either, across a broad range of sectors.
Take Harry Angel, for example – an Auctioneering Property Services Apprentice who's working with DNG. Harry completed his Leaving Cert in 2019, and applied for the apprenticeship course through Ballsbridge College. Although he was also offered a place on a degree course, he felt an apprenticeship had the most to offer: on-the-job training, real-life experience, and a salary while he learned.
Danay Berhane, meanwhile, is a sous chef at the Michelin-starred Lady Helen Restaurant at Mount Juliet Estate. Despite not initially getting enough points to study Culinary Arts at Cork Institute of Technology through the CAO, he was later accepted onto the course after doing a year-long PLC course in Professional Cookery at the College of Commerce. Danay went on to win the international Dairy Chef of the Year competition, and worked in a series of high-profile kitchens, including the Michelin-starred Oak Room at Adare Manor, before moving on to his current position.
There are also FET pathways into popular courses like nursing. Amie McNamara, for instance, was unsure what to commit to after the Leaving Certificate – but tentatively put nursing down on her CAO form. However, after she didn't get enough CAO points, she decided to pursue the Nursing Studies PLC course at Kerry College. On completion of that course, Amie knew nursing was the career for her – and she now had the qualifications required to apply to UCD's nursing programme.
Clearly, FET offers a wide variety of pathways, with options suiting all interests and skill sets. As the experiences of Harry, Danay and Amie demonstrate, the road from secondary school to a career is not always straightforward – but with a diverse range of PLC courses, apprenticeships and traineeships available across the country, there's no reason why you should settle for a course you're not passionate about.
With the CAO website now including the full range of third level options, there's never been a better time to start broadening your horizons – and start exploring all the exciting routes available to the career of your dreams.
• For more information, see cao.ie/options and thisisfet.ie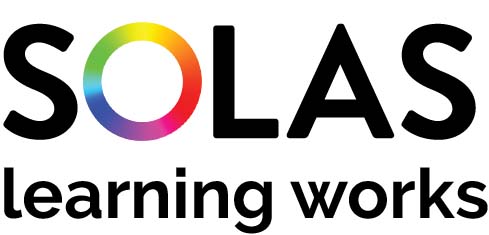 RELATED
Lifestyle & Sports
22 Sep 22