As they gear up for their 25th year in business in 2020, Yamamori have plenty to celebrate. With four unique spaces located across Dublin, the award-winning, family-run restaurant group has earned an enviable reputation among locals and visitors to the city alike for their ground-breaking approach to Japanese cuisine.
"Twenty-five years ago, there were no real Japanese food offerings in Dublin City Centre," Yamamori's general manager Graham Ryan tells us. "My dad was on a trip to London, where Japanese food had just emerged on the scene. He went to some noodle bars over there, and he was inspired."
First opening their doors on South Great George's Street in 1995, with Yamamori South City, Graham's father Derek Ryan revolutionised the capital's restaurant scene. Yamamori North City and Izakaya Sake Bar followed in 2007 and 2011 respectively – sparking a boom that's since seen over 50 Japanese restaurants opening around Dublin alone.
This increase in competition, notwithstanding, Yamamori remaining a league of their own.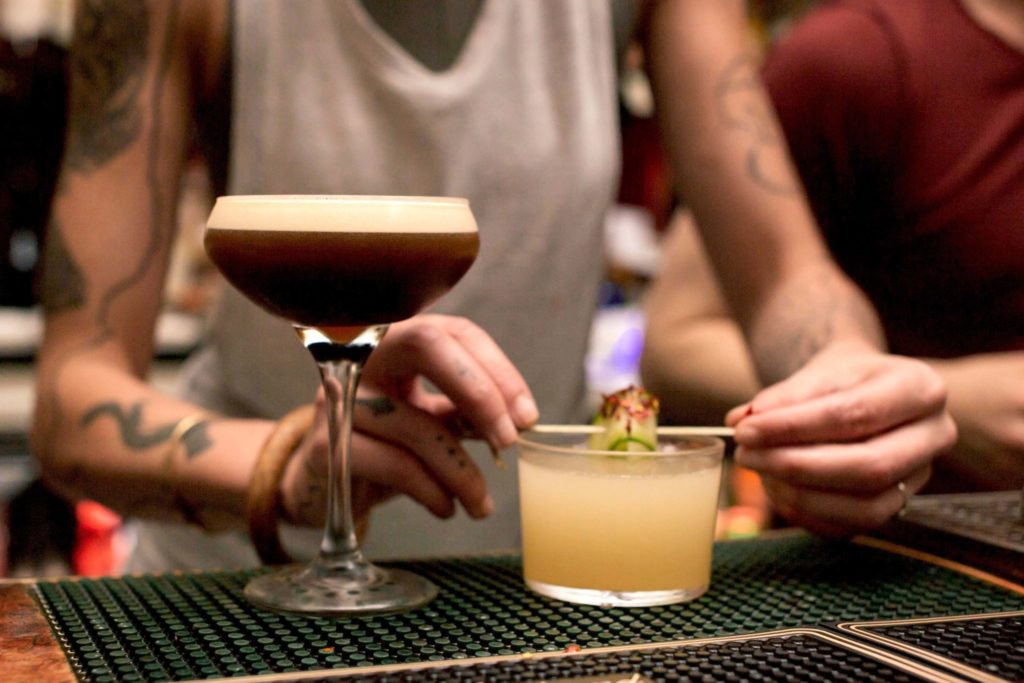 Advertisement
"In Yamamori, we offer a complete experience," Graham explains. "We put a lot of emphasis on service and music – with a massive focus on the quality of our food, of course. As far as possible, everything is homemade, from our gyoza all the way to our desserts. We also have an import licence, so we import a lot of our products directly from Japan, including craft beer and sake, and specific types of nori which we use for sushi rolls – which no one else in the country has access to. With us, it's all about product, service and experience."
Across their three, different restaurants, Yamamori offer a menu and atmosphere to suit just about everyone. Some of their most recent customers have included rugby fans, trying out tempura, sushi, ramen, sake and more before heading over to Japan for the World Cup.
"We did some work with Unique Japanese Tours and Killester Travel ahead of the Rugby World Cup," Graham tells us. "A lot of them were first-time customers, and came from as far as Donegal and Belfast to get a taste before they headed over to Japan."
In recent years, the Yamamori Group have also opened some of Dublin's favourite late-night spots, including the intimate, New York City-inspired Izakaya Basement; the atmospheric Whiskey Bar (located inside Yamamori North City); and Yamamori Tengu. The latter has become a thriving hub for fans of house, disco, techno and hip-hop since opening its doors in 2013, with upcoming events in 2019 featuring German DJ BUTCH (November 16), New York house duo Mood II Swing (22), and the Bristol-based Giant Swan (29).
"With Tengu, we knew we needed something super-original," Graham explains, "because, location-wise, it doesn't really have the same footfall as our other spaces. People come to Tengu for a specific reason – knowing that they don't get this experience elsewhere in Dublin." Despite developing dramatically since 1995, some things haven't changed. "We all grew up in here, so it feels like home," Graham smiles. "I'm the youngest of four, and myself and my sister Julie are still working within the business with our dad. Yamamori's very much family-orientated."
With Christmas just around the corner, Graham and the family are busy fitting in bookings for what's already shaping up to be "a really big year." They have their eyes on the future, too.
"We're always on the lookout for a nice opportunity," Graham Ryan enthuses. "And if we find the right location, we have plenty more ideas!"
Advertisement
Yamamori South City
72 South Great George's Street, D2
(01) 475 5001
Yamamori North City
38/39 Ormond Quay Lower, D1
(01) 872 0003
Yamamori Izakaya Sake Bar
12/13 South Great George's Street, D2
(01) 645 8001
Yamamori Tengu
37 Strand Street, D1
(01) 558 8405 yamamori.ie
RELATED
Lifestyle & Sports
22 Sep 23
Lifestyle & Sports
14 Sep 23
Lifestyle & Sports
13 Sep 23