Lifestyle & Sports
09 Jan 23
UNICEF ambassador Donncha O'Callaghan: "I could not believe what I was seeing in front of my eyes in Somalia. It was so harrowing"
Ex-rugby player turned broadcaster, Donncha O'Callaghan, discusses the harrowing stories he encountered during a UNICEF trip to drought-struck Somalia – where 350,000 children are at risk of dying from malnutrition.
"Grey hair, all the discolouring on their hands, this pigmentation change... And just being able to see, so clearly, their features." Former rugby union player Donncha O'Callaghan struggles to find the right words.
He reflects on meeting a two-year-old malnourished child on a recent trip to Somalia with UNICEF, who weighed as little as a two-month old Irish baby.
Ravaged by decades of civil war and political fragmentation, Somalia is one of the poorest countries in Sub-Saharan Africa.
Its 17 million people are only responsible for 0.01 per cent of the world's carbon dioxide emissions. And yet, they suffer some of the worst effects brought on by climate change, as an unprecedented drought is pushing Somalia to the brink of famine.
UNICEF ambassador O'Callaghan spent five days visiting camps in the capital Mogadishu and the western town of Dollow – an experience that has left him visibly shaken.
Advertisement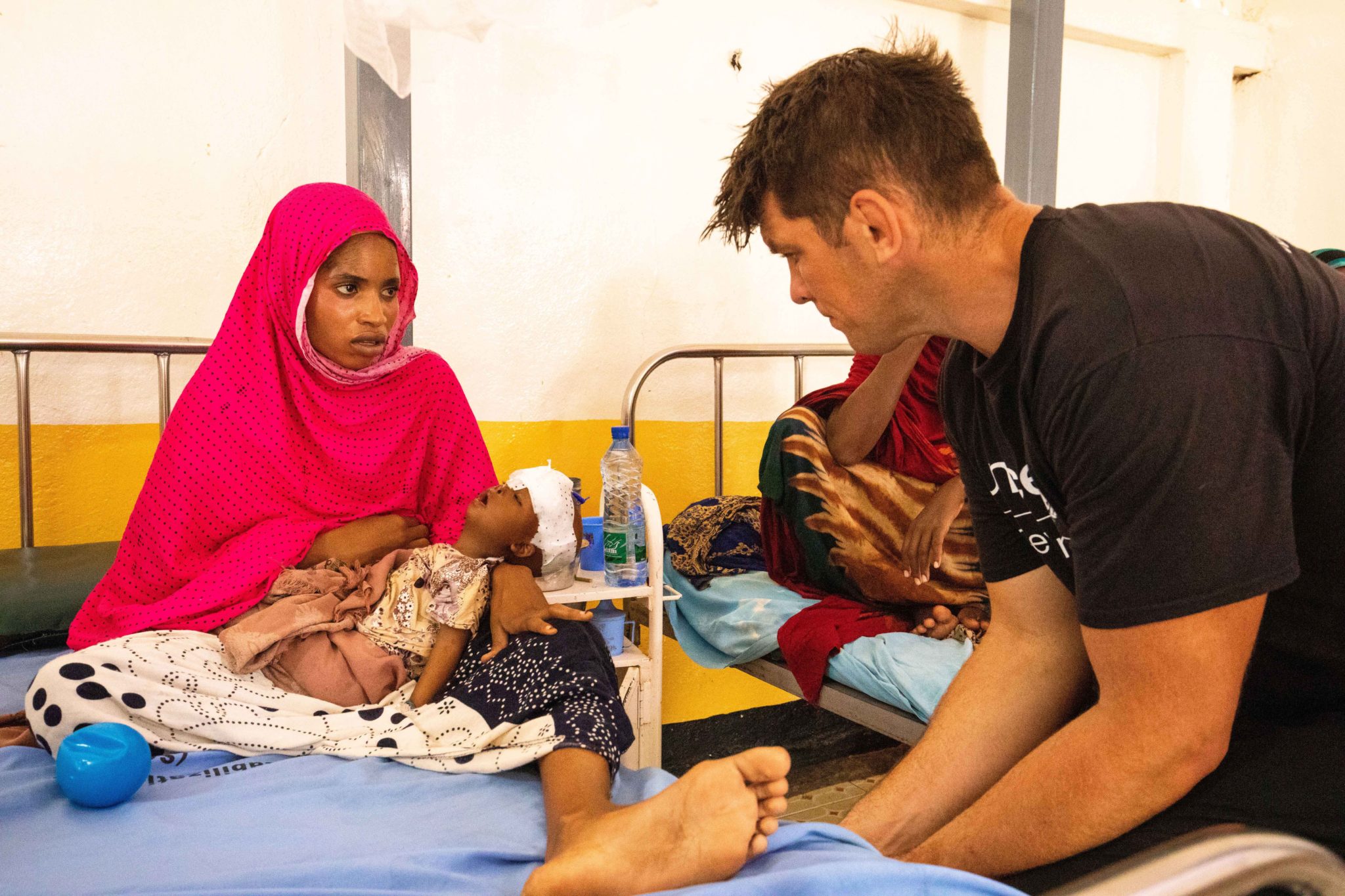 "I could not believe what I was seeing in front of my eyes. It was so harrowing, like nothing I'd ever imagined," he says, then pauses. "I, like everyone else, had a preconceived idea about the country."
This idea was largely influenced by newspaper coverage of the unstable political situation, as well as Hollywood's interpretation of life in Mogadishu in films such as Academy Award-winning, Ridley Scott-directed war movie Black Hawk Down.
Somalia's capital recently made headlines because an assault by Al Shabab militants on a supposedly safe hotel, left at least nine civilians dead. Just a month ago, 100 people were killed in two car bomb attacks. Suffice to say, there is a strict travel warning in place.
"It's a volatile country with an awful lot going on and outside influences that affect people," O'Callaghan explains. "But that was all brought home by the vulnerability of women and children there.
"I know this sounds crazy but the mothers and children I met know nothing about the political side of the country. They know nothing about different gangs and militias that cause trouble there. They know they are starving right now."
With no rainy season for four seasons, people's crops have failed and their livestock has died – leaving no way to nourish their families. Many set out on the strenuous and dangerous journey to UNICEF camps, where they receive life-saving aid. More often than not, this help is quite simply food and water.
Advertisement
"We met a 14-year-old girl who had travelled 150 kilometres with her brother to make sure that he could get to a camp," O'Callaghan remembers. During his mission, temperatures reached 30 degrees. "I was just thinking, 'My little girl Sophie is 12. This girl is two years older and had all the responsibility.'"
Another moment that stood out to him was meeting a mother that had left home with her two children, only to arrive alone.
"She had to bury her two kids in an unmarked grave in a camp, with none of her friends or family around. Because they hadn't made it to a point where her kids could be looked after." His voice breaks. "I'll never forget her face. I'll never forget her eyes."
UNICEF provide medical support, nutrition, immunisation, education, water and sanitation. However, unless humanitarian assistance is significantly increased, the organisation fears that a famine in parts of Somalia is imminent.
"Every minute of every day, there is a child being admitted to UNICEF facilities that's suffering from what they call severe acute malnourishment," O'Callaghan explains. "They're basically at a point where they can nearly no longer function without food, and they are moments away from death. You always see the images, or the Live Aid videos, and you think they're sad, but it isn't till you experience it first-hand…" – Donncha O'Callaghan pauses. "There's something within our DNA that kicks in when we see scenes like that."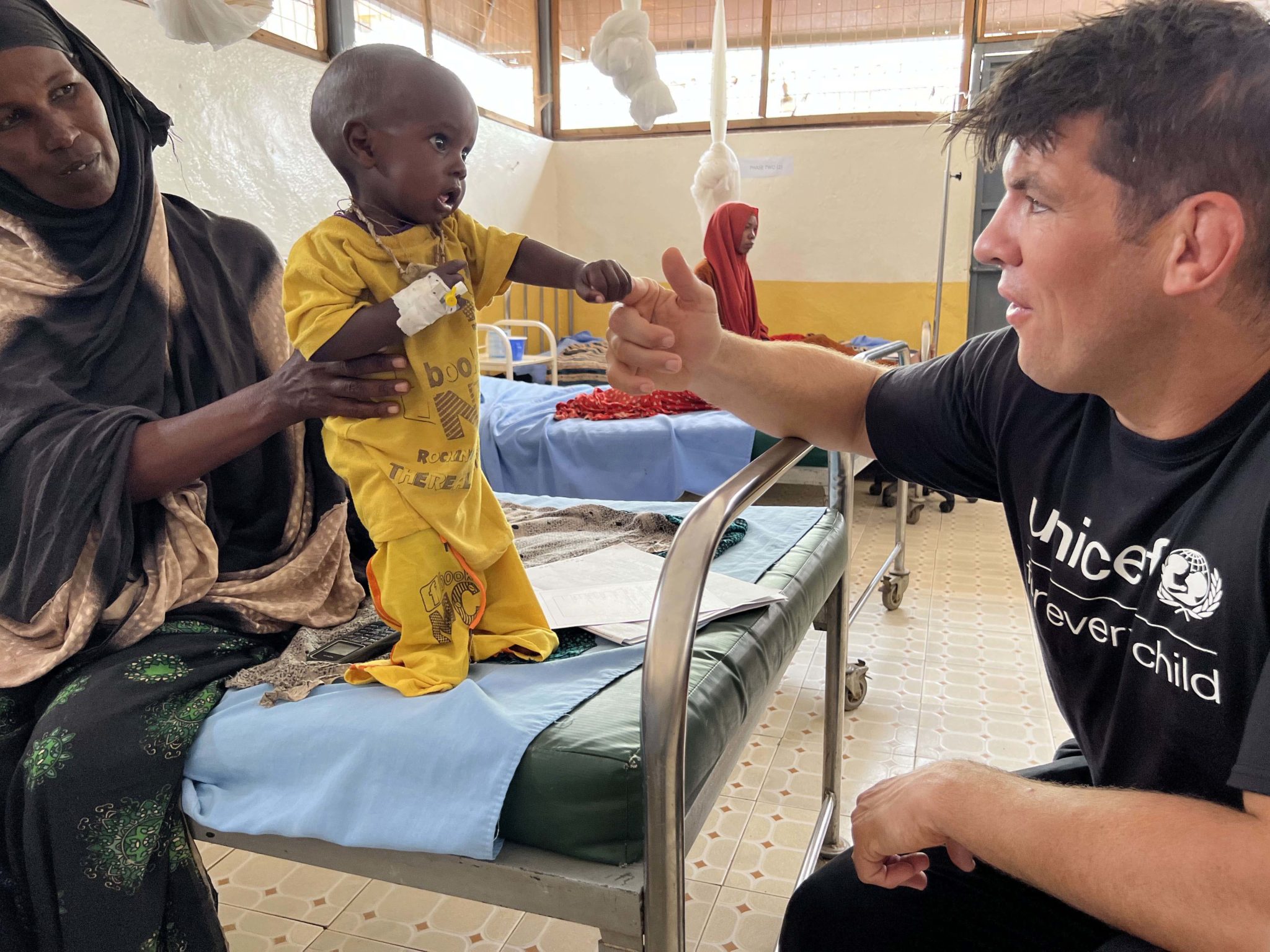 Over 350,000 children in Somalia are at risk of dying from severe acute malnutrition. UNICEF estimates that, by the end of the year, 1.8 million children – nearly half of the under-five population – will suffer from acute malnutrition.
Advertisement
Globally, 45 percent of all child deaths are associated with malnutrition, the organisation states.
"UNICEF are providing little sachets of food – kind of a peanut mix. You would not believe how this nourishes kids, and it only costs 43 cent," says O'Callaghan. One hundred euro pays for 20 severely malnourished children for two weeks, he adds. "If people can donate – and I know it's so tough at the moment, because we're all going through different stresses – but such a small bit of money, 43 cent, would save a child's life."
In addition, UNICEF provides services in Somalia to protect children and women from the risk of violence and abuse. As a father of four young children, two of them daughters, some of his conversations with UNICEF personnel in Somalia deeply affected O'Callaghan.
"You talk to the UNICEF staff there and they say it's the worst country in the world to be female. They mention gender-based violence cases, pre-arranged marriages… It is so worrying, and so tough for the girls and women," he says. "You hang around with my kids and our friends, and there's the hustle and bustle and noise of childhood – that soundtrack of just giddiness and messing. There's none of that in these camps." O'Callaghan pauses. "They're losing out on their childhood."
Despite the gravity of the situation, the girls Donncha spoke to yearn for an education.
"They want to be able to help. It's nearly a vocation to become a nurse, a doctor, a teacher. Right now, they're vulnerable and they're in a bad, bad way, but they don't want this to continue," he says.
"They're not looking for a freebie. They want to be able to look out for themselves. But at this moment in Somalia, unfortunately, they aren't afforded that opportunity due to climate change."
Advertisement
Severe climatic events have tripled in the country since 1990, according to the United Nations' climate expert for Somalia, Christophe Hodder. The results were three major droughts since 2010, recurring flooding and more regular locust swarms that destroy crops.
With nearly three million Somalis displaced within the country, O'Callaghan draws attention to the many who won't reach a UNICEF camp in time.
"What really startled me was seeing the condition that children and mothers were arriving in. And you're thinking, 'These are only some of the people that made the journey. What about the people that are on the way or also, who haven't made it?'"
The Corkman has gone on numerous UNICEF trips in the past, including to Haiti, where hope prevailed, even in times of hardship. But Somalia is different.
"It was really, really hard to say," he responds to the question whether there is much positivity left. "I would gladly say that about some of the other field trips I've been on, but I would say no in Somalia. They know this is gonna get far worse."
Not many people are currently allowed entry into Somalia. Yet, UNICEF Ireland was let in because Somalis know that we will help, the sporting hero stresses.
Mary Robinson was, after all, the first Head of State to visit the African nation during the famine back in 1992, and received the CARE Humanitarian Award for Emergency Relief in recognition of her efforts in Somalia.
Advertisement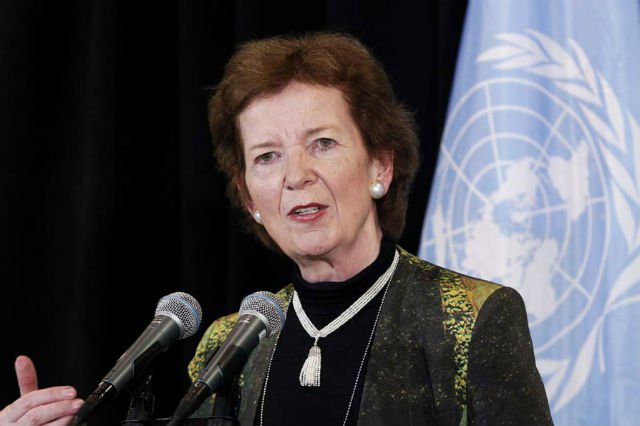 Reflecting on his trip to the Horn of Africa, O'Callaghan admits that he understood the conversation around climate change before – "but I didn't know the severity of it. I know this sounds awful to say but I thought, you know, things will get more expensive. That stuff doesn't matter when people are paying with their lives."
UNICEF accepts donations online, by phone and by post.
"I'm not shying away from the fact that the situation in Somalia is difficult, but there is a need to help them out," he says. "This isn't just their problem. This is a global problem."
• If you would like to support UNICEF's humanitarian projects in Somalia and the Horn of Africa region, find more information or donate at unicef.ie/donate/somalia/
RELATED
Lifestyle & Sports
13 Mar 23