It's only March, but Pavel Barter may just have road-tested the Laptop of the Year...
HP Spectre x360 Convertible 14"
HP's 2-in-1 personal computer is a light, thin, sturdy slice of silver aluminium that looks chiselled from the side of a DeLorean car. A leather carrying case and a rechargeable stylus pen, which attaches magnetically to the side of the device, are included.
The laptop's closest competitor, in brains and brawn, is the Dell XPS 13, but this Spectre has a trick up its sleeve. A 360 degree-hinge lets you adjust the device into numerous positions. You can work in laptop mode, bend it into a tent position to watch TV, or hold it in your hands in tablet position. It's compact enough for pokey environments – aircraft tables, for example – and a good companion for frequent travellers. In laptop mode, the 1.5mm keys on the backlit keyboard are satisfyingly clunky. As for processing power, the laptop boots up in seconds, thanks to Intel's latest 11th generation Core i7 processor and 512GB of SSD storage.
The Spectre doesn't have the heavy lifting required for video-editing. Buy a Macbook for that. But its 3,000 x 2,000 resolution screen is as close as you'll get to 4K. We watched a smorgasbord of stuff on Netflix and YouTube and the screen quality is superb. There's decent audio from the Bang & Olufsen speakers too.
HP has Fort Knox levels of security. There's a dedicated fingerprint sensor on the keyboard and the Spectre's 720p HD webcam camera uses facial recognition. A privacy camera shutter key and a mute microphone button keep your secrets safe. We dragged 10 hours out of the battery, although video streaming will reduce this time. Top marks for this convertible, which costs €1,679 from HP's online store.
Advertisement
8/10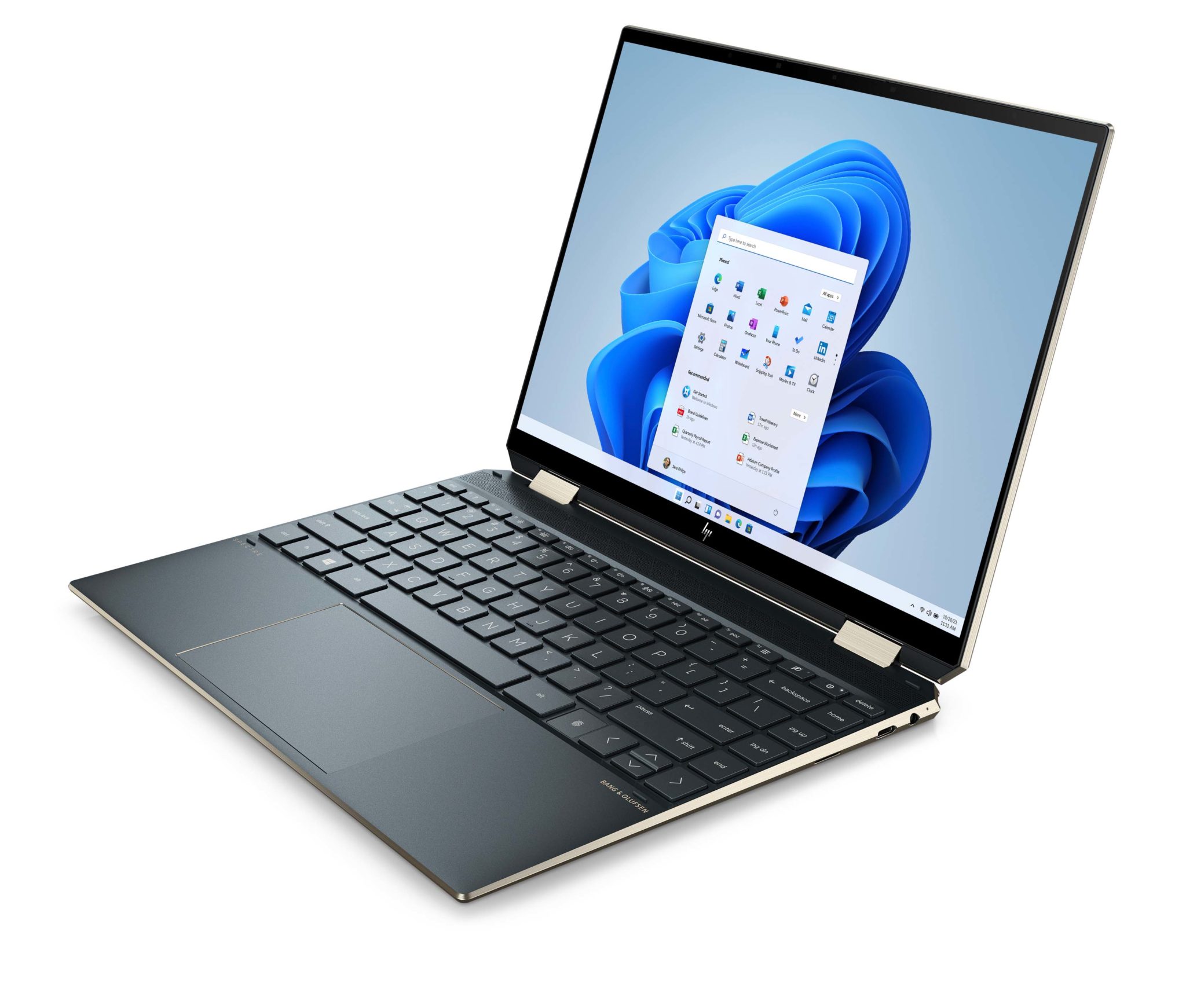 Horizon: Forbidden West
PS5 (Sony)
Between the lush rainforests, dry deserts and snowy mountains, there's no denying the graphical splendour of Forbidden West, a sequel to Horizon Dawn Zero (2017). Water ripples, grass shimmers, and surfaces feel tactile on account of the PS5's DualSense controller, which gives sensory feedback through vibrations and sounds.
You play Aloy, a hunter-gatherer cloned from a long-dead scientist who traverses a landscape populated by animalistic machines: Terminator crossed with Jurassic Park. We've seen the clash of high technology and ancient civilisation before in Assassin's Creed. Indeed the gameplay - fighting, stealth and climbing – feels old hat. There are too many clichés - workbenches to create tools, etc. - in this future-ancient world.
The game adds an original puzzle element to its robot-dinosaur battles. Aloy can scan machines to find their weak spots. She can also scan areas to find escape routes. There are amazing underwater scenes and an accoutrement of gadgets: from a grappling hook to a high-tech glider. Sadly, the game is buggier than a Neanderthal's jockstrap.
When we played, one of Aloy's companions got stuck on his back in tall grass, his mouth bobbing open and closed like a fish. Despite Forbidden West's foibles, the PS5's graphical abilities bode well for the console's future.
Advertisement
4/10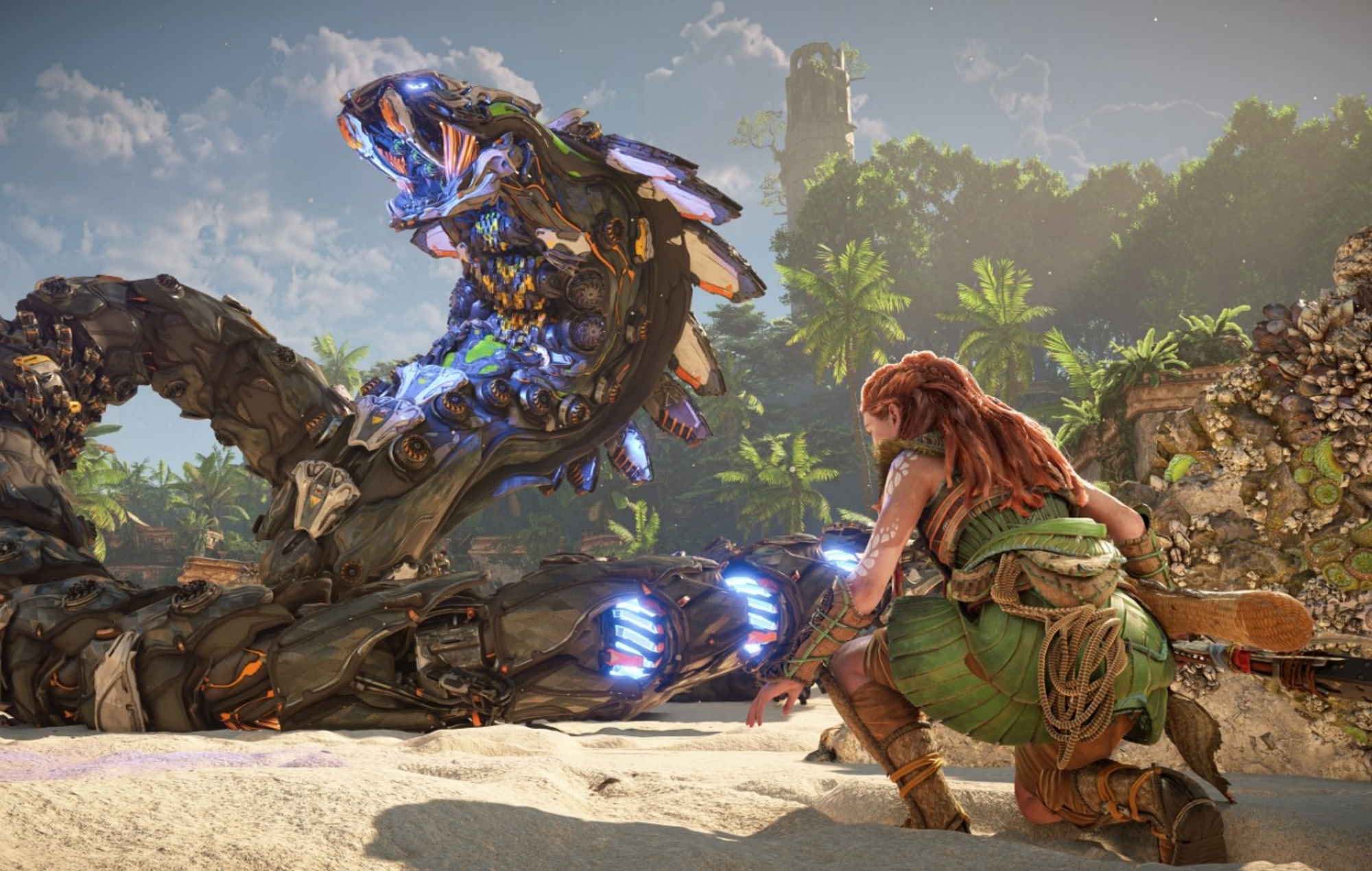 Preview: Samsung S22 range
We caught a big one! Samsung's new range of S22 smartphones were partially made out of recycled fishing nets. Around 20% of the frames and internal components, which make up the devices, came from nets, recycled water bottles and CD cases, according to Samsung.
The Galaxy S22 Ultra has merged last year's S21 phone with the Galaxy Note 20 Ultra to create a Frankenstein's monster of a smartphone. The quadruple camera, with its 3x and 10x optical zooms, is a dead ringer for the S21's camera. But the Ultra's body, battery, features, and S Pen, are cannibalised from Samsung's Note phablet series.
Samsung also announced the launch of cheaper versions of the S22. Galaxy S22 and S22+ are smaller in size – with respective 6.1" and 6.6" screens – and they don't have a 10x optical zoom. But, like the Ultra, they sport speedy chips and ultrasonic fingerprint scanners.
The Galaxy Tab S8 Series rounds up the pack. S8 Ultra, which has a 14.6" display, is Samsung's largest tablet to date. Samsung is also launching the Tab S8 (11") and S8+ (12.4").
Advertisement
Uncharted: Legacy Of Thieves Collection
PS5 (Sony)
In a videogame world of pea-brained meatheads, Nathan Drake was a hero we could root for. Drake may have been the spiritual heir to Lara Croft – due to his penchant for raiding tombs and searching for cursed treasure – but he never took his bumps or bruises lightly. He joked and quipped about the absurdity of the situations he found himself in. Like Harrison Ford's Indiana Jones, he was an everyman dumped in insane circumstances.
This PS5 repackage includes Drake's swansong, Uncharted 4: A Thief's End (2016), and spin-off game Uncharted: The Lost Legacy (2017). Both adventures are fun, light-hearted, action-adventure romps set in a variety of locations across the globe. The Lost Legacy is a girl power buddy story, which picked up where Drake left off.
There are vertigo-inducing climbing puzzles, shoot-outs, car chases and collapsing buildings. The storylines and characters are every bit as good as the action – it's no surprise that Tom Holland is playing Drake in an upcoming Uncharted movie.
Beyond the enhanced graphics and the sensory rumble from the PS5 controller, there's not much new for anyone who's played these games before. But if you're a newcomer to the Uncharted world, a world of opportunity and embarrassing pratfalls await.
8/10
Advertisement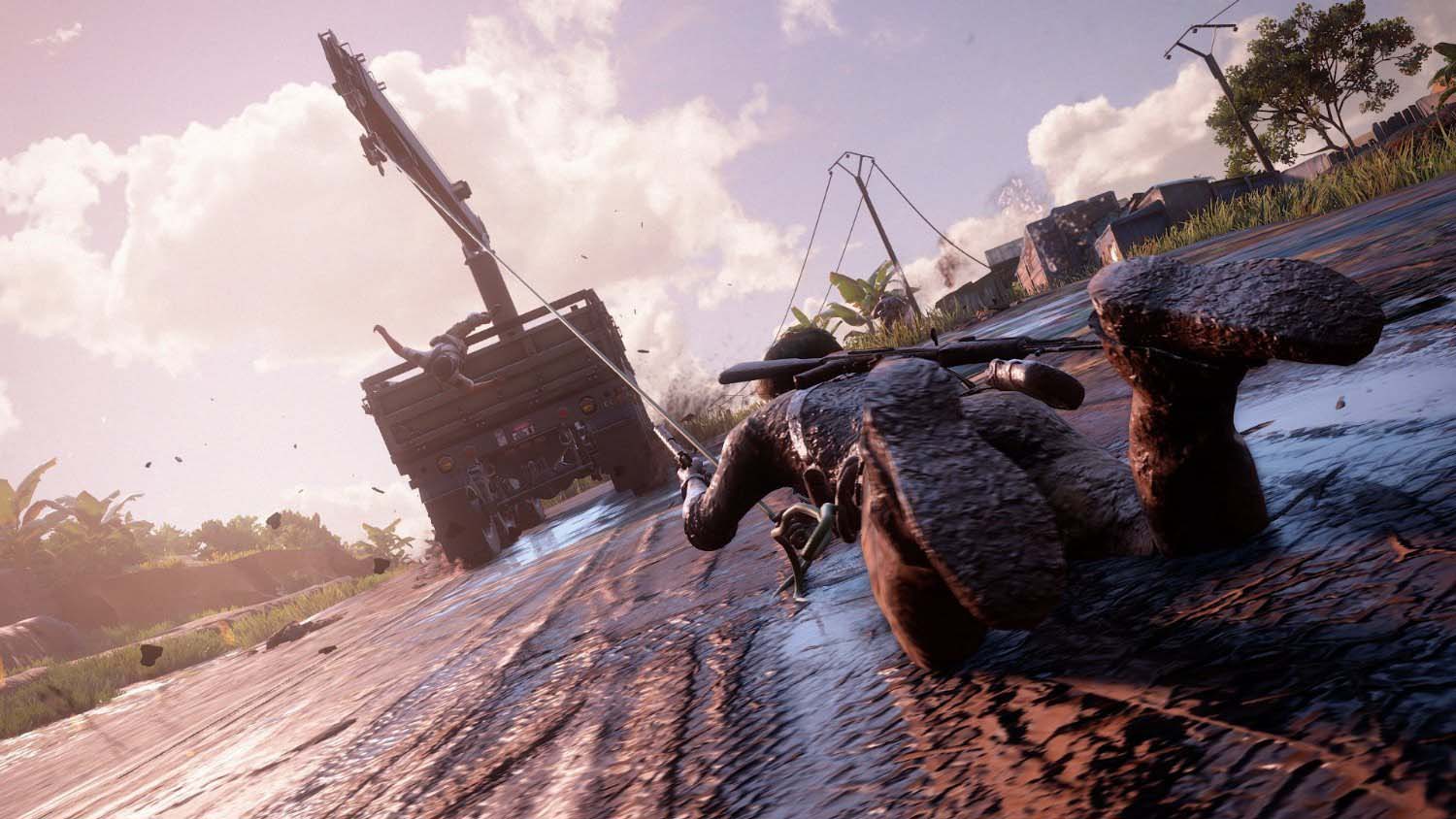 RELATED
Lifestyle & Sports
09 Mar 23
Lifestyle & Sports
01 Feb 23